Located in the city of Morelia Michoacán, Mexico, this small office building responds to the needs derived from the high level world globalization, which has generated new business models. Virtual offices are being well accepted by professionals from any area, local companies or even large international companies.
Architecture, Construction & Design Awards 2020
Second Award |  Commercial (Built)
Project Name: WOL Center
Studio Name: Iván Marín Arquitectura
Design Team: doho constructivo
Area: 412.82m²
Year: 2018
Location: Morelia, Michoacán, México
Photography Credits: José Carlos Macouzet @maqzet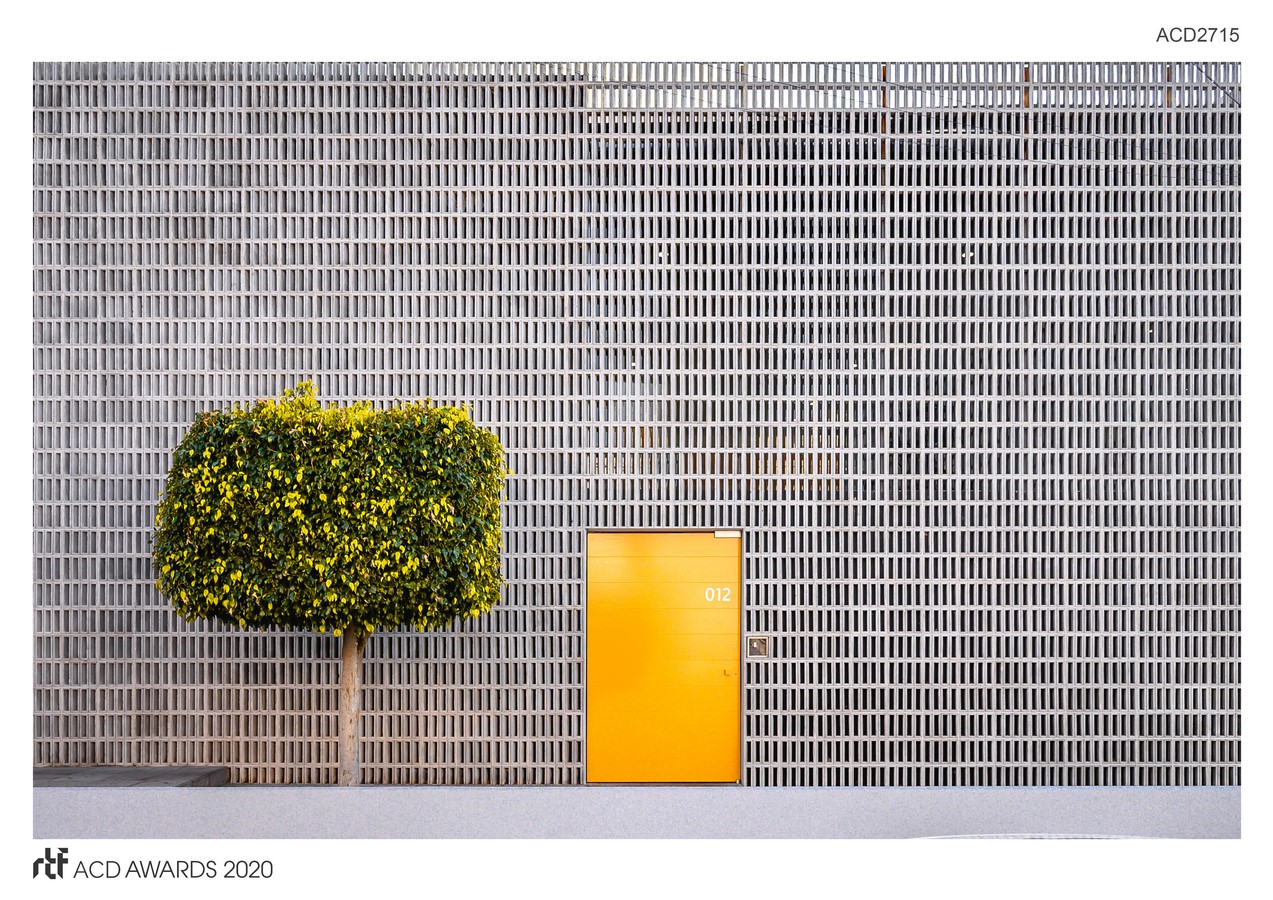 This project in a simple and timeless way, consisted in the remodeling of a corner house, built in the 80s, in an area that originally had a completely residential use, and over time witnessed the growth and disorderly development of this city, generating an immediate context without a defined architectural identity.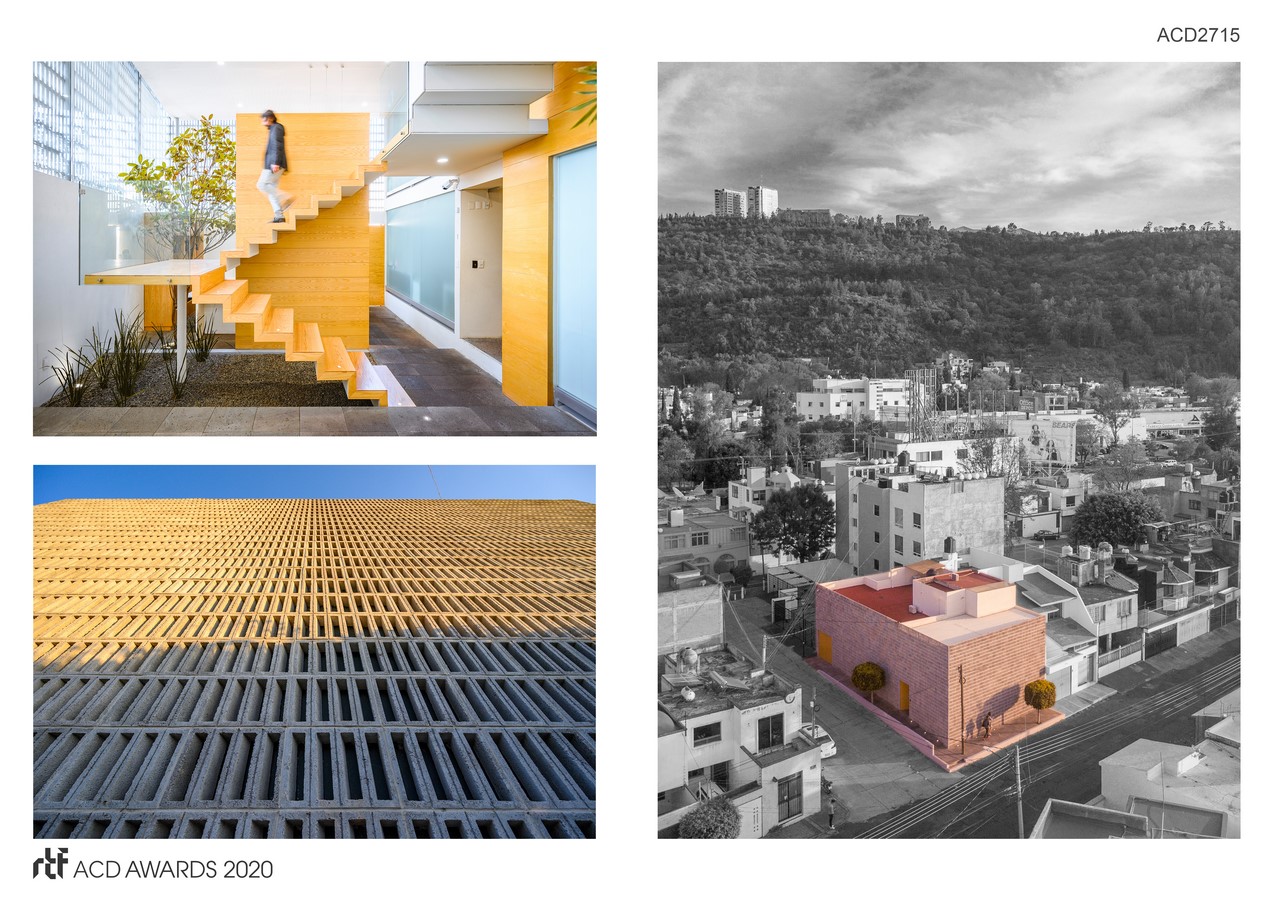 With a limited budget, the project respected the existing construction as much as possible, minimally altering the original structure, which finds the true protagonist of a skin façade made of perforated concrete blocks as a latticework, which also serves as a controlling element for light, ventilation and temperature, due to the sunlight that is received naturally inside, as the access lobby is west orientated, at the same time that it generates an obvious shelter to the interior activities that allows the user to sense larger spaces, due to the use of white color on smooth walls and double heights in common areas, in contrast to the furniture and coatings on wooden walls.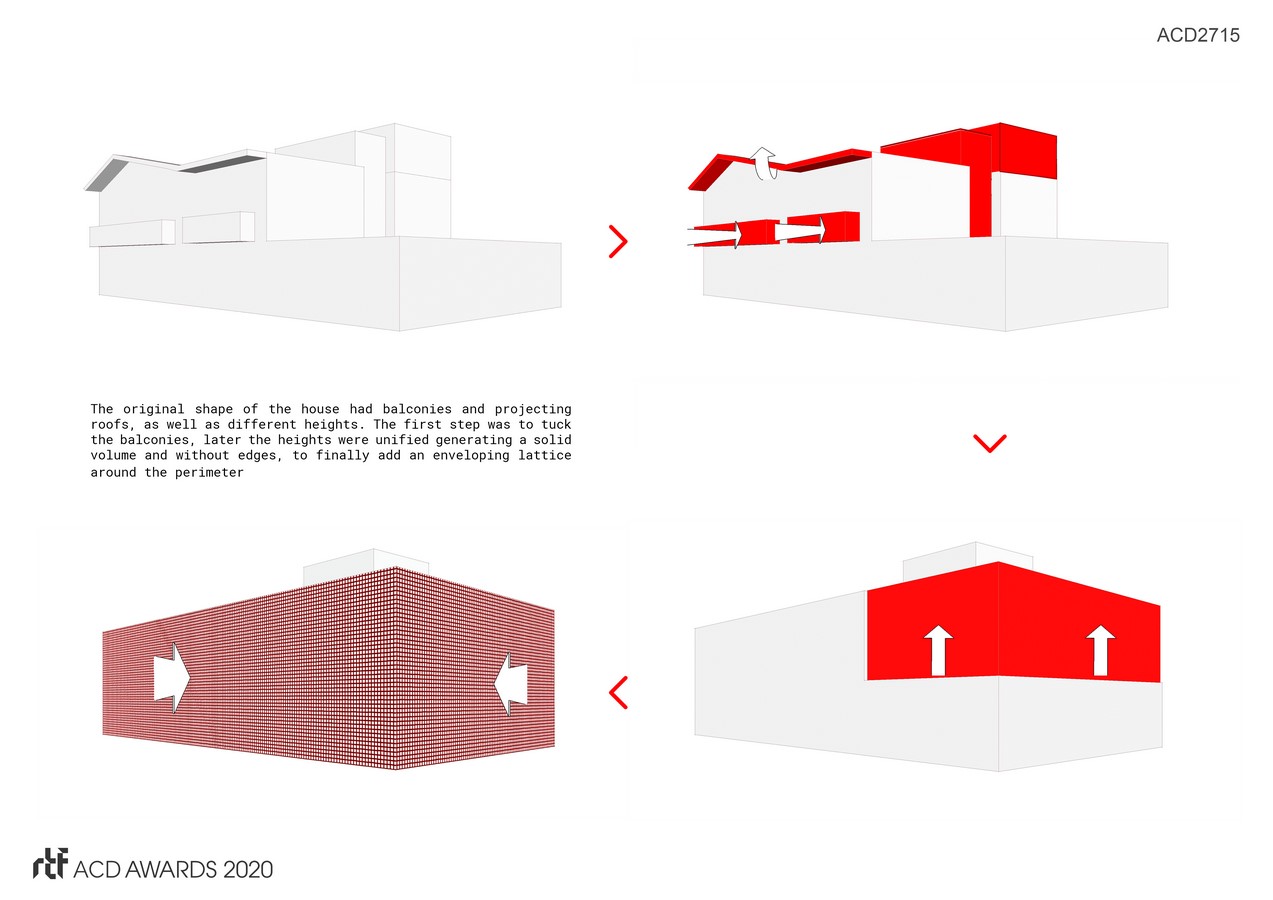 The architectural program includes on the ground floor a common reception, lounge area, kitchenette, offices, assistant area, management, boardroom and reading area. On the first level there is a meeting room, private and common offices. And a second level with a private area and site. All levels have archive spaces, printing area, toilets and septic for cleaning.