The design concept of "CLOUD LADDERING". The twin towers carry the main functions, including office, multi-function services, hotels and small business facilities.
Global Design & Architecture Design Awards 2021
First Award | Category: Commercial (Concept)
Project Name: CONCEPT DESIGN OF HENGSHUI INNVOVATION AND ENTREPRENEURSHIP BUILDING , BINHU NEW DISTRICT
Project Category: Commercial (Concept)
Studio Name: China Construction Engineering Design Group Corporation Limited
Design Team: Yuk Fong Chiu
Area: 31255m²
Year: 2021
Location: HengShui, CN
Consultants: N/A
Photography Credits: Yuk Fong Chiu
Text Credits: Yuk Fong Chiu
Other Credits: Advisor Meng Ren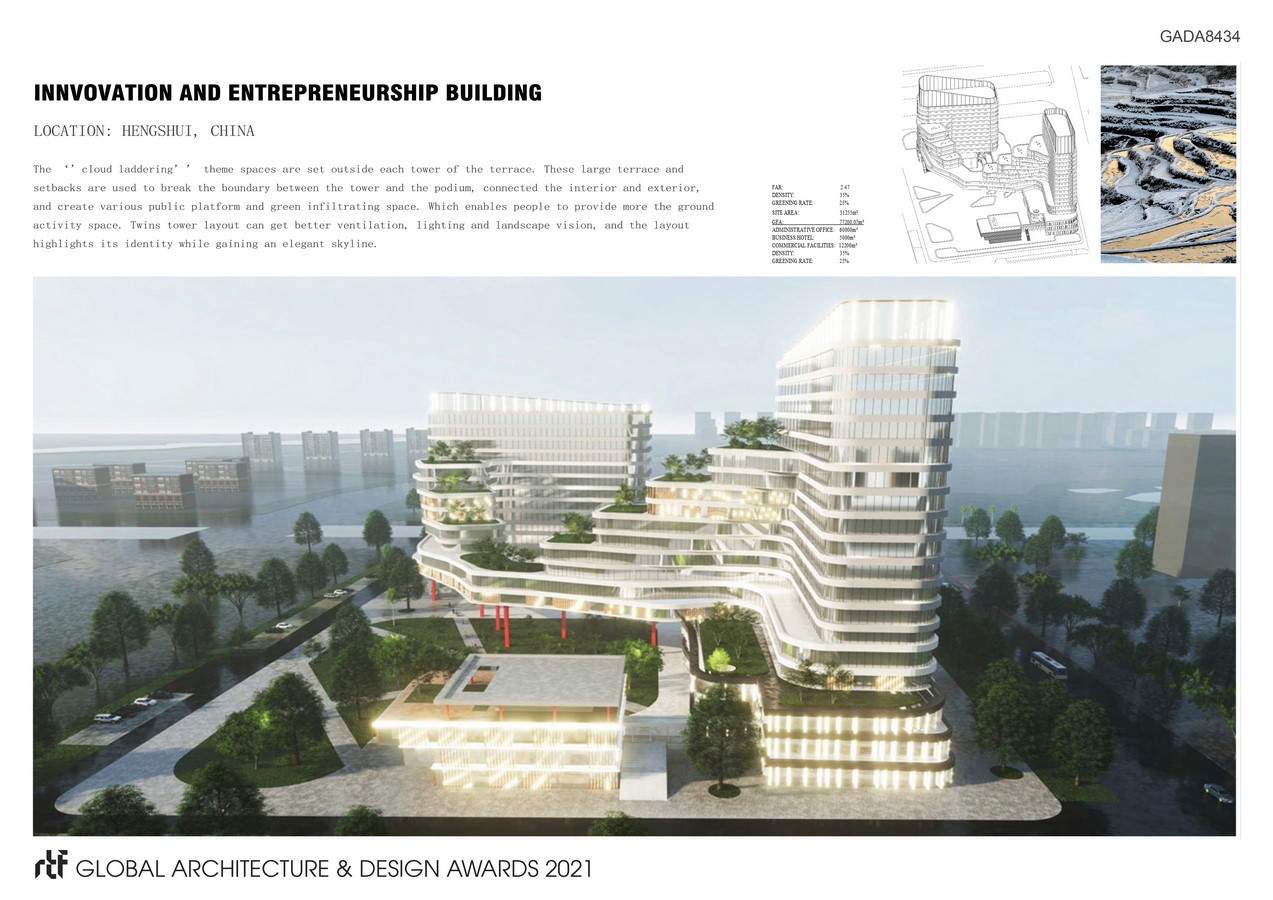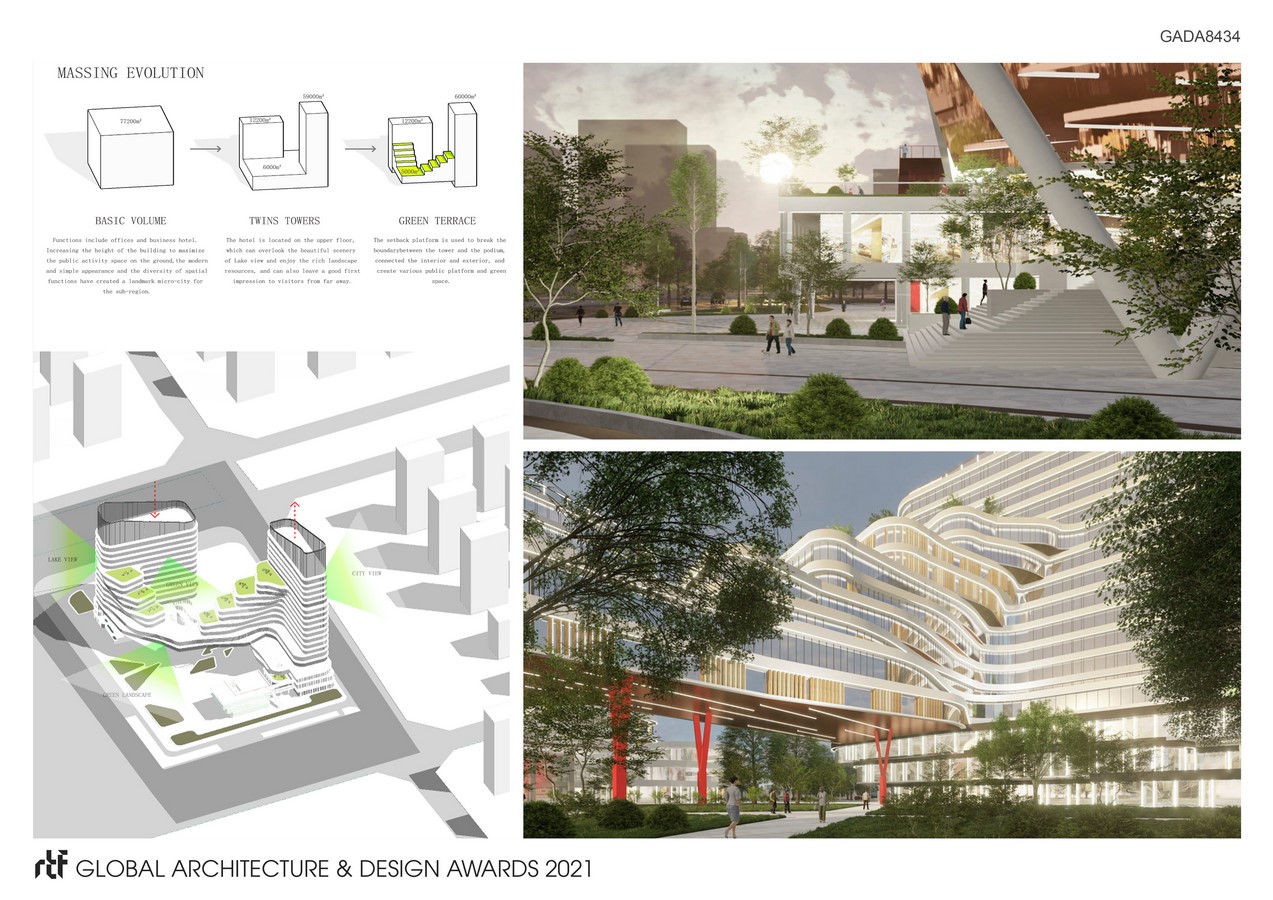 Retails and commercials are mainly at podium. The large terraces and setbacks design provides the city's public activity space and offer a wealth of surrounding citizens.