CBT designers partnered with the Boston Society of Architects to curate and design a provocative public exhibition on urban design and technology, titled Balancing Act: Urbanism and Emerging Technologies.
Rethinking The Future Awards 2021
Second Award |  Exhibition Design (Built)
Project (Exhibit) Name: Balancing Act: Urbanism & Emerging Technologies
Studio Name: CBT
Design Team
Director
Kishore Varanasi, Director of Urban Design
Head Curator
Sae Kim AIA, Head Curator
Curatorial Team
Anthony Polidoro
KelliLaurel Mijares
Exhibition Design
Andrew Chipman
Sophia Richardson
Balancing Act has been exhibited twice:
BSA Space, Boston, MA
May 17, 2019 – Sep 27, 2019
Center for Architecture and Design, Seattle, WA
December 5, 2019 – February 22, 2020
Location: NA
Consultants: Certain Measures
Photography Credits: Robert Benson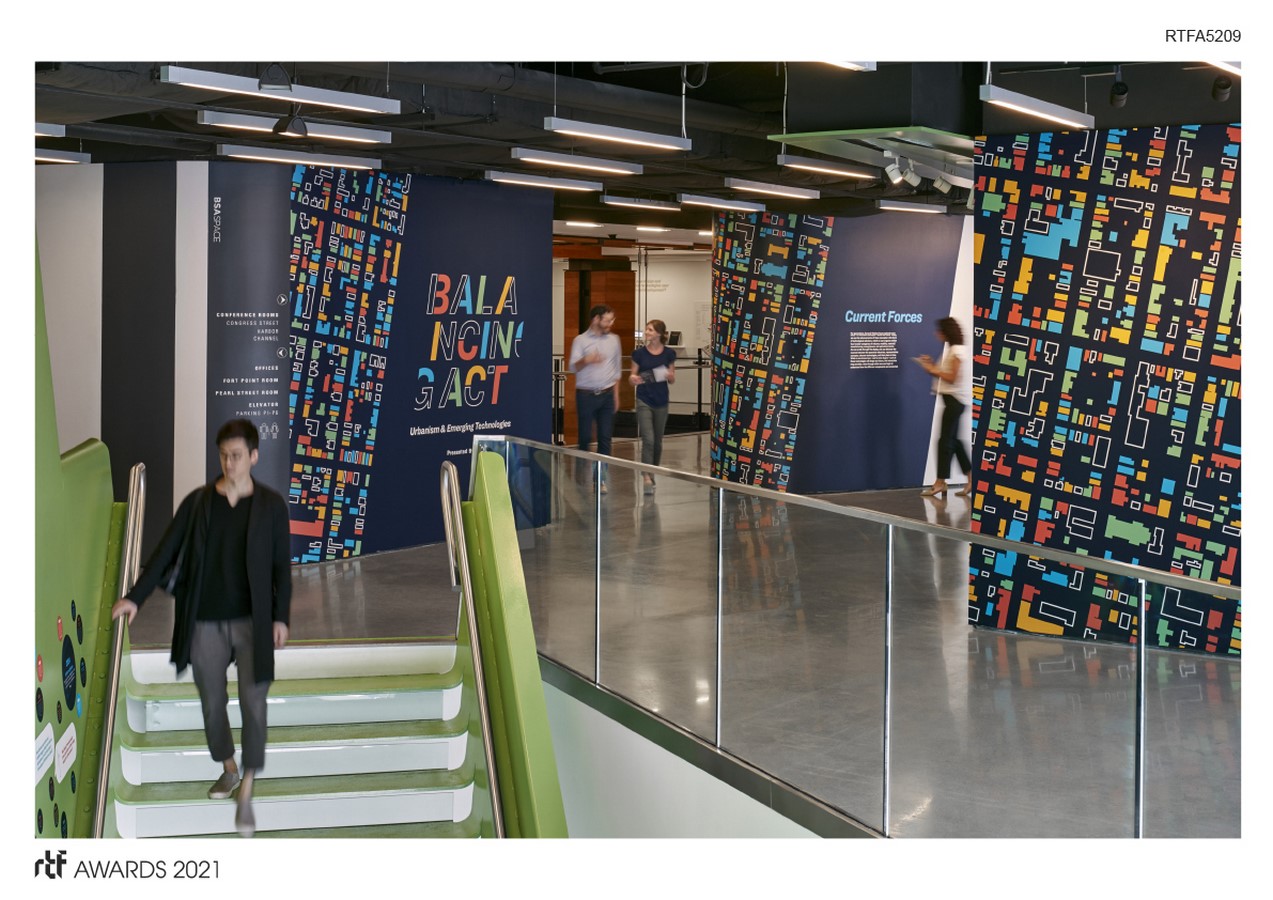 Examining the current conditions of our urban environments by reflecting on past technological innovations, the interactive exhibit provides a futuristic—and potentially prophetic— glimpse into the role emerging technologies may play in the development of global cities and our collective future
Inspiring and engaging a broad audience—from design professionals to the general public—Balancing Act results from three years of research, global outreach, and collective interviews with organizations and institutions worldwide. This public conversation explores balancing emerging technologies with the human experience to suggest a roadmap for making our cities more livable, equitable, and sustainable. Through interactive media projections, detailed drawings, three-dimensional models, and video, the exhibit is an interactive, vibrant, and urban-future-ready look at what may be next.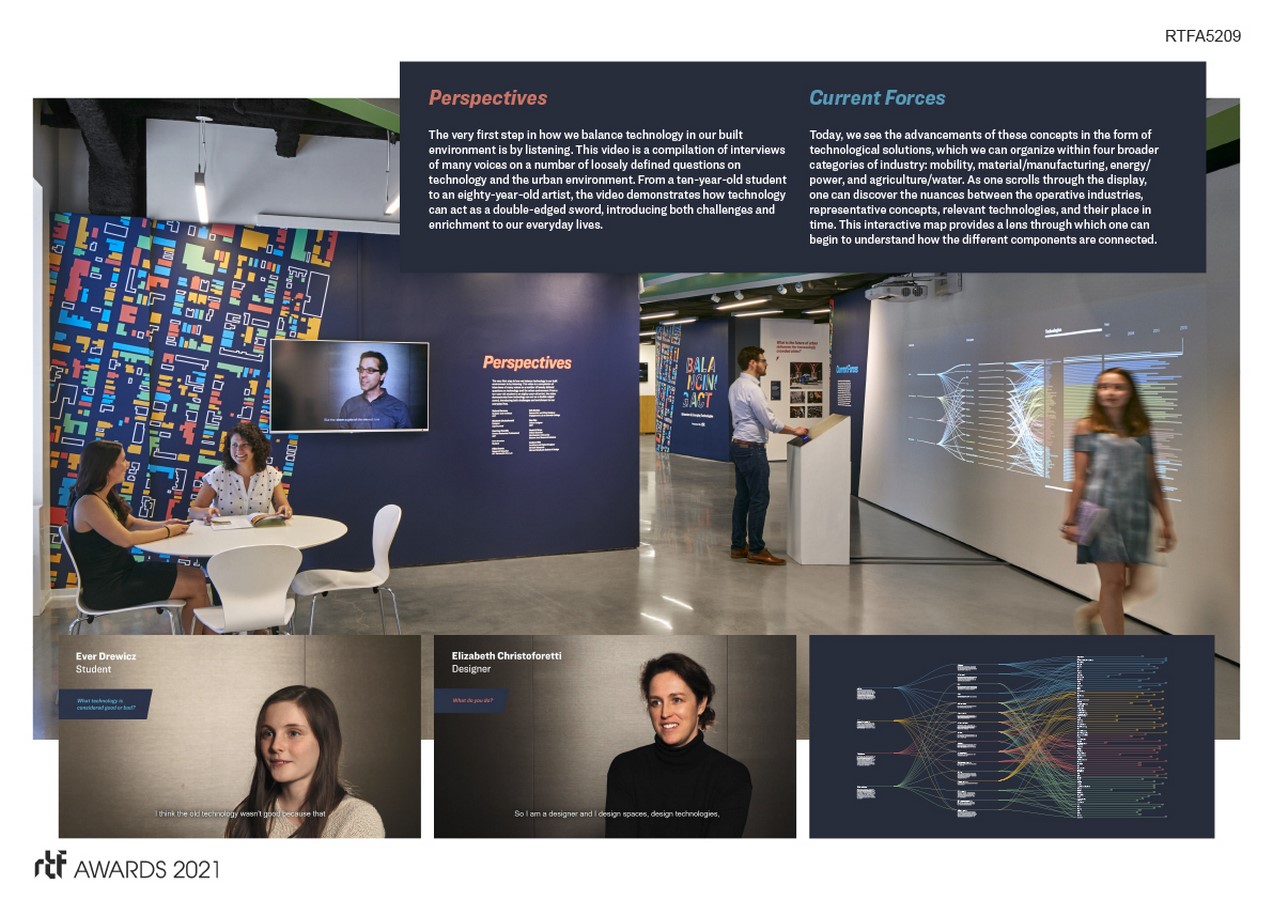 Balancing Act poses a series of food-for-thought questions that we, as a society, can consider as we move further into an era informed by new technologies. The exhibit features over 20 projects, two interactive/multimedia features, and three extended studies the designers call "urbanistic imaginations." Exploring initiatives such as autonomous automobiles, UAV (unmanned aerial vehicles), and hyperloop, the installation presents provocative new possibilities that could fundamentally change how we design and live in cities. Exhibit contributors include such groups as Foster + Partners, MIT Senseable City Lab, Virgin Hyperloop One, and City Form Lab.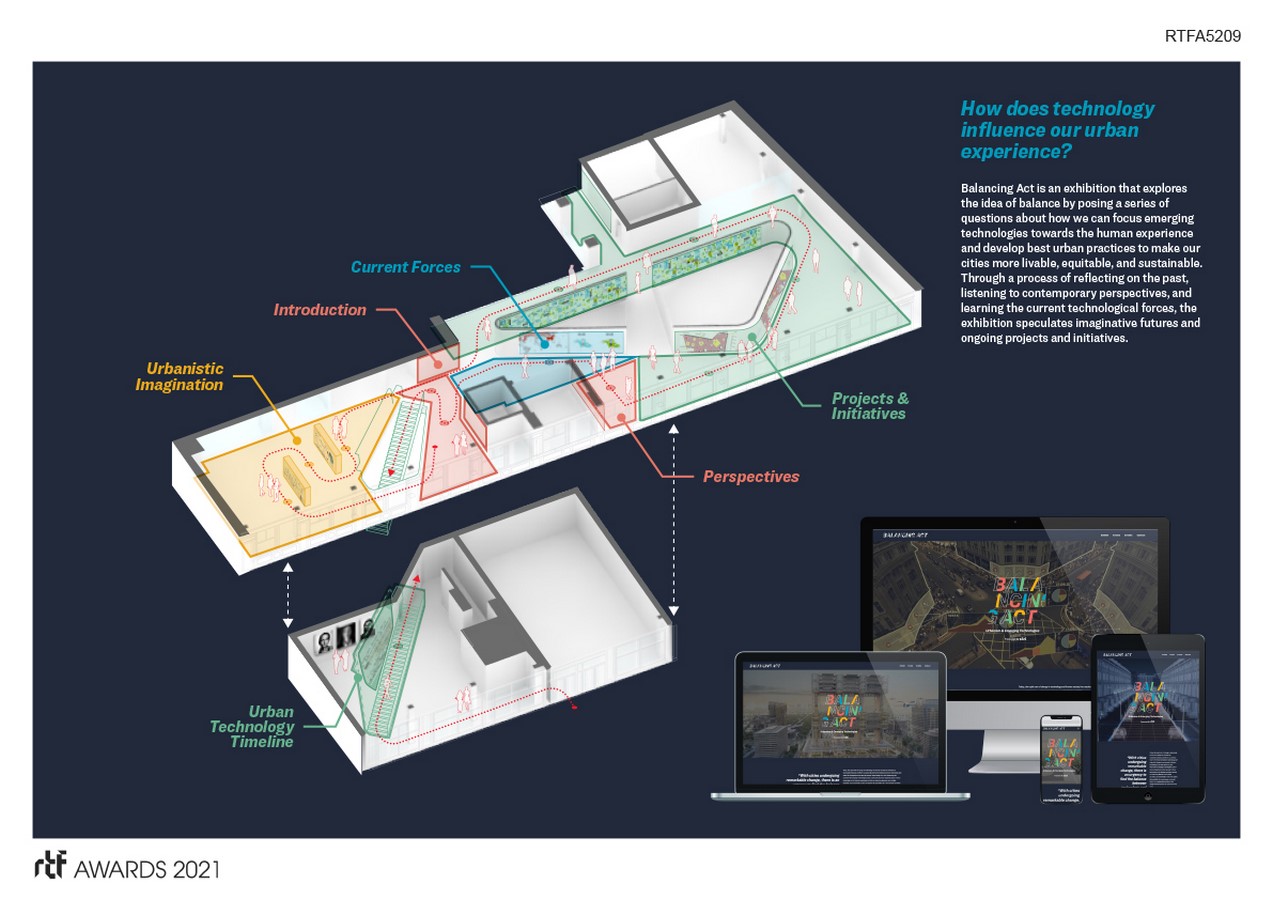 Viewers engage in many ways, from question-and-answer bulletins to hands-on exploration of analytical technology. A particular highlight is the large format video featuring interviews with architects, students, inventors, and scholars sharing their thoughts on how technology could change their – and our – lives.
The exhibit design team transposed the body of research into three individual exhibition components: The Urban Technology Timeline visualized the major urban inventions as they relate to historic urban transformations; Current Forces organizes many current innovative concepts and technological solutions into an interactive display; Autonomous Block suggests a speculative scenario for the future of our cities that integrates robotics with flexible streetscape typologies to transform a conventional street into an adaptive public realm.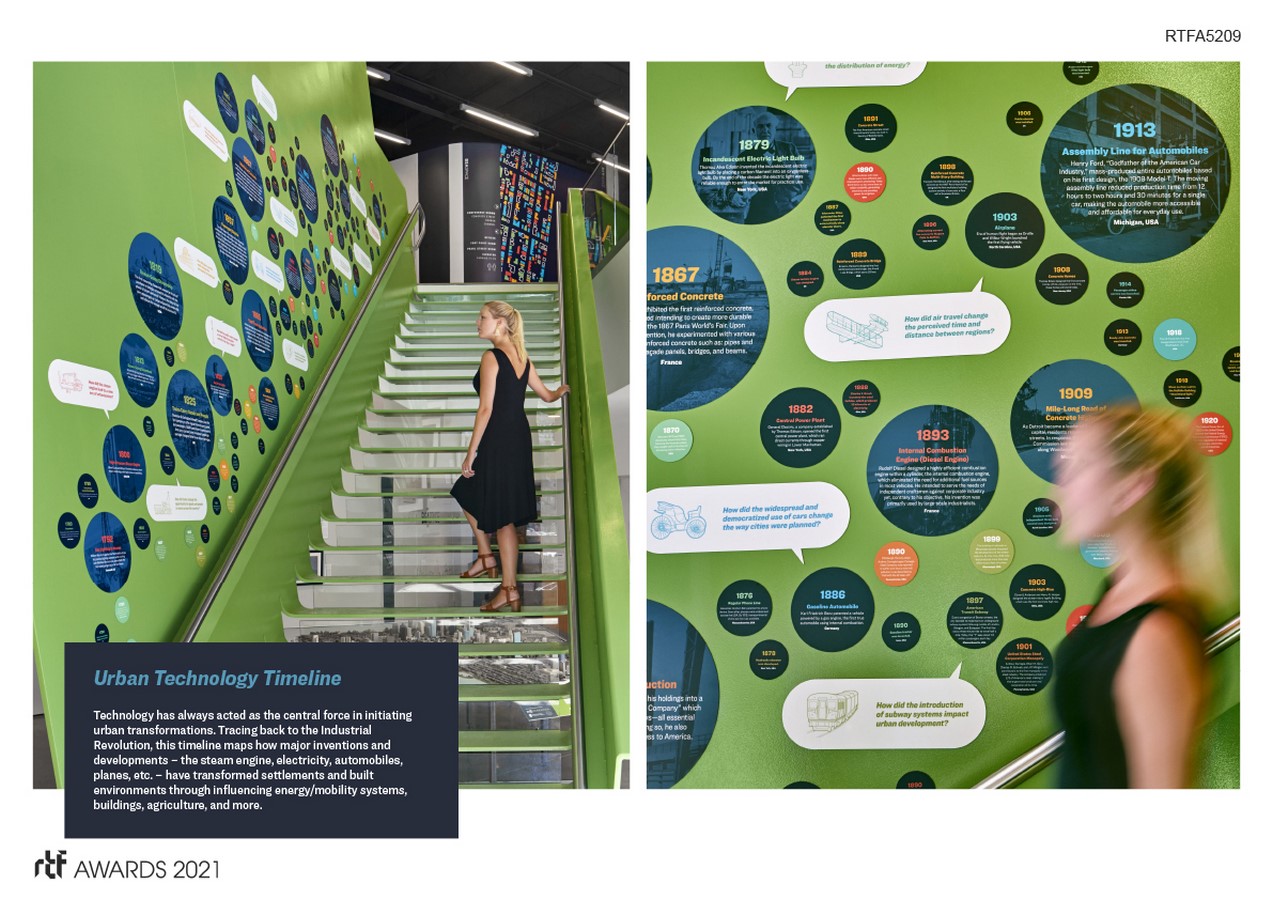 Balancing Act, designed to travel to other cities, was exhibited in 2020 at the Center for Architecture and Design in Seattle, Washington. By bringing intangible initiatives to human space and scale and making unheard-of concepts understandable and accessible through a host of communcation media, Balancing Act seeks viewers to consider the way forward for future cities that are livable, equitable, sustainable.