The privileged location and great importance in the affective memory of the capixabas makes Reserva dos Ipês an element of great relevance in the landscape of the mountains of Domingos Martins. The timeless and minimalist architecture provides guests and visitors an encounter with nature.
Rethinking The Future Awards 2022
Third Award | Hospitality (Concept)
Project Name: Reserva dos Ipês
Studio Name: Vivian Coser Arquitetos Associados
Design Team: Vivian Coser, Diego Pandolfi, Amanda Loss, Irene Lee, Isabella Barbosa, Lina Stephany and Yukio Shimakura
Area: 15.511,83 m²
Year: 2021
Location: Domingos Martins – Espírito Santo, Brazil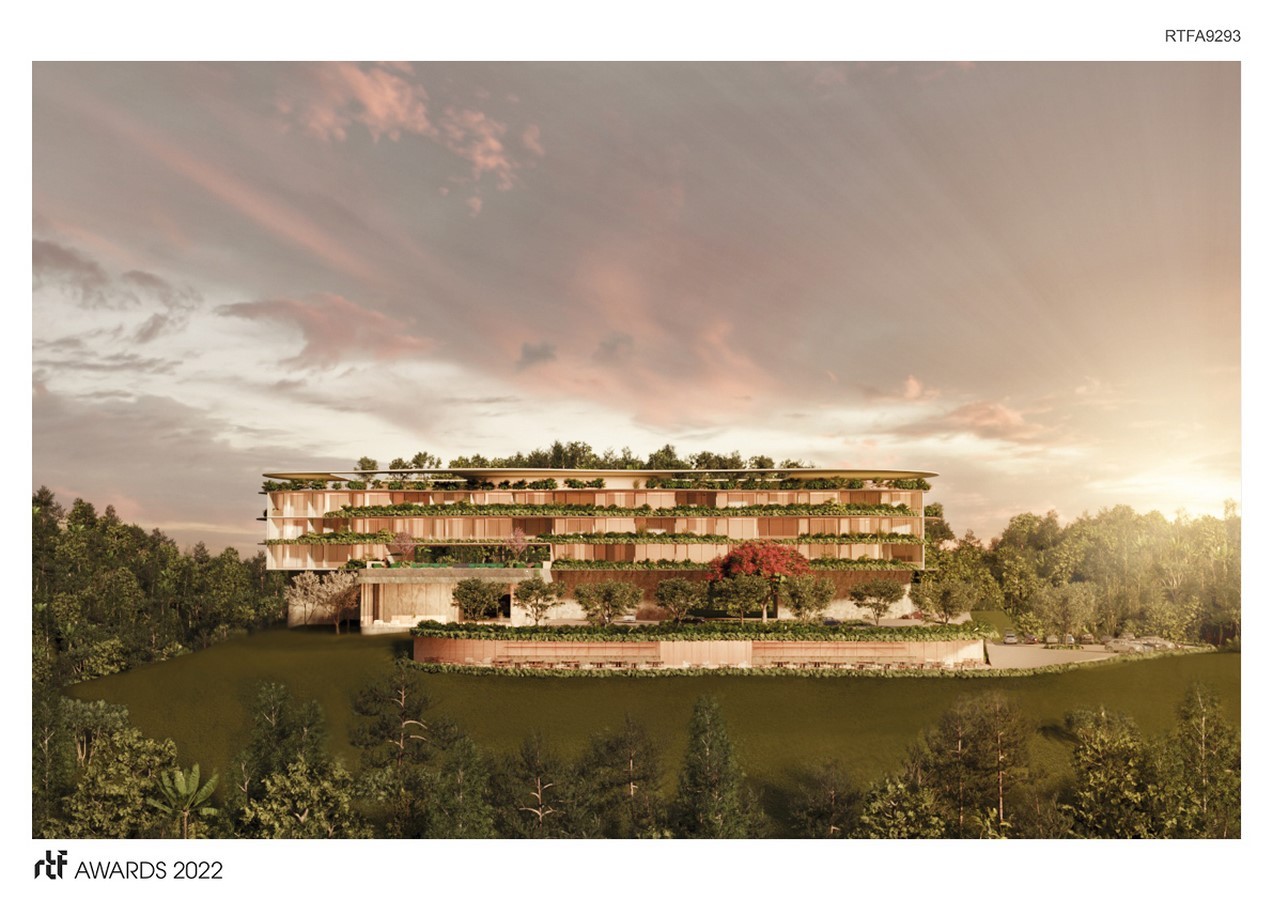 Located in a plateau among the mountains, the project of the Hotel sought to preserve the magnificent vegetation existing in its surroundings, with the red flamboyant in the center as a highlight. Considering the specific characteristics of the terrain, the connection of the building with nature is privileged, avoiding to overshadow the surrounding landscape and creating a harmony that takes advantage of the biophilia to bring comfort and well-being to the guests.
The building's slabs follow organic lines, creating curves that mimic the seas and mountains, common characteristics of the local topography. In front of the suites' balconies, the slabs' extension creates gardens that act as a frame for the landscape, while preserving the guests' privacy and ensuring thermal comfort to the inner spaces.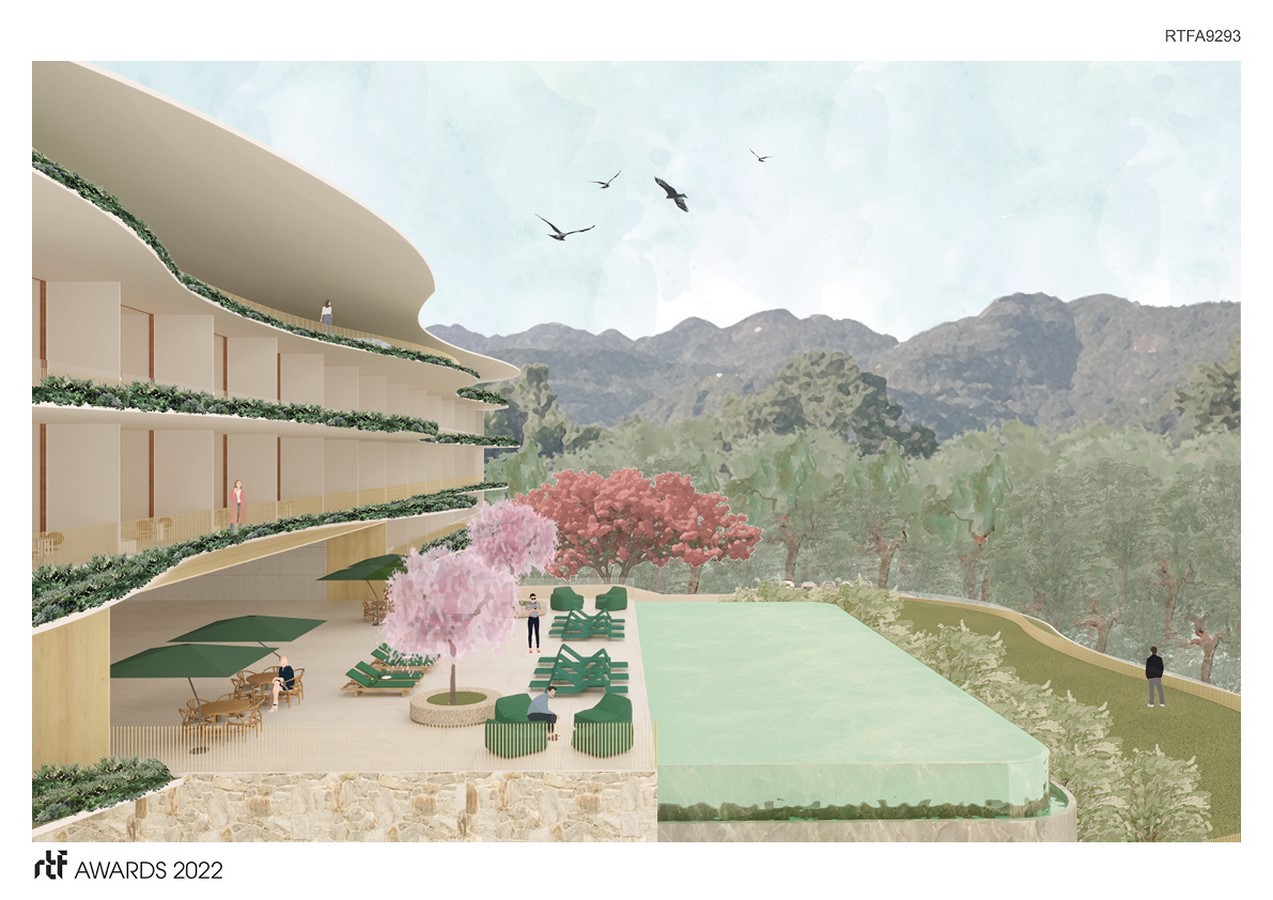 The use of native materials, such as wood and Brazilian rocks, values sustainability and biophilia, adding a cozy feeling to the ambience. Sustainable solutions are an important feature of the architectural project, using durable materials, rainwater harvesting techniques, photovoltaic energy harvesting, and green roofs.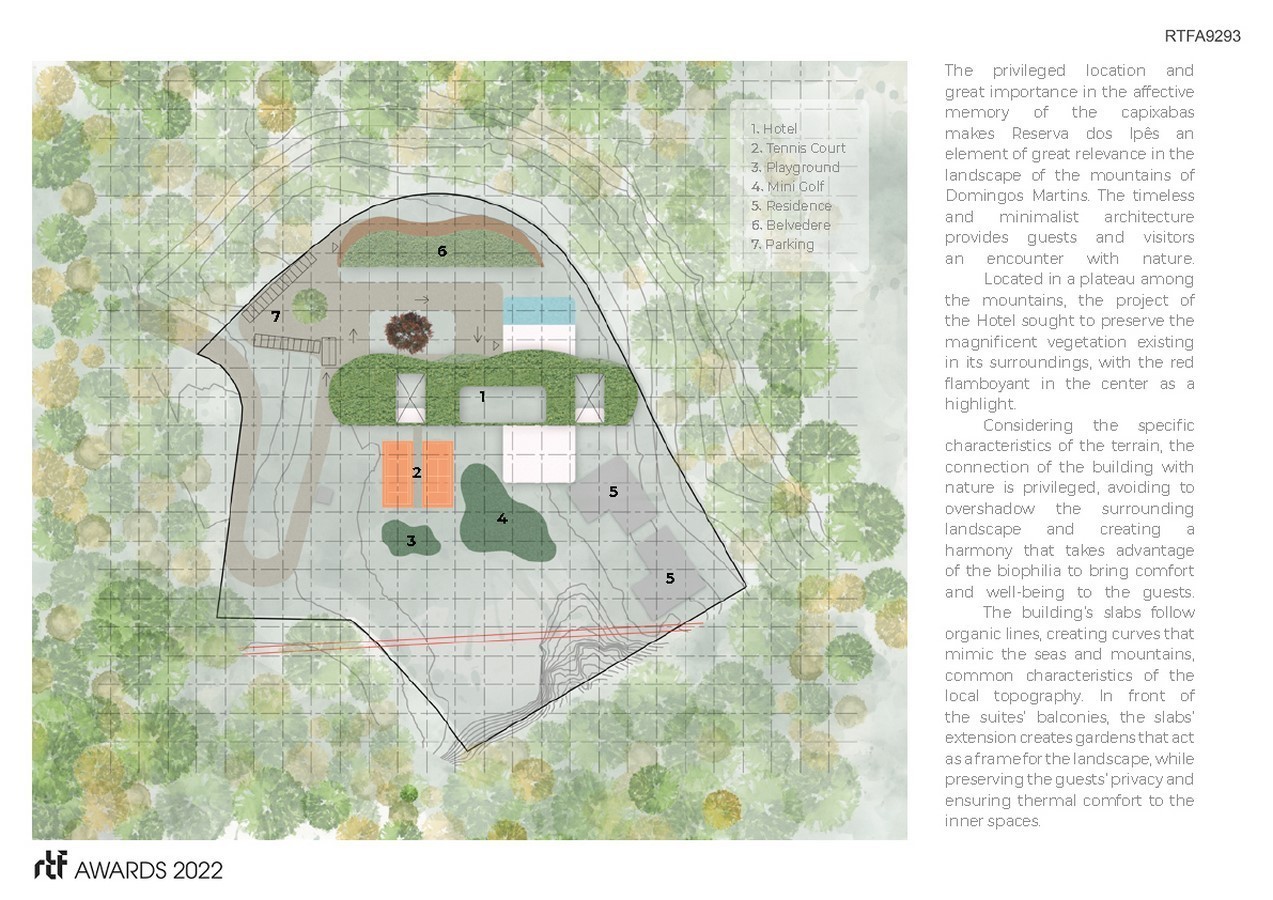 The lobby, on the first floor, is an elegant double-height room. There is also a café and restaurant on the first floor, where both guests and visitors can enjoy a panoramic view through the glass roof and the balcony. Beneath the coffee shop there' s a green-roofed garden with preserved trees, including an imposing red flamboyant.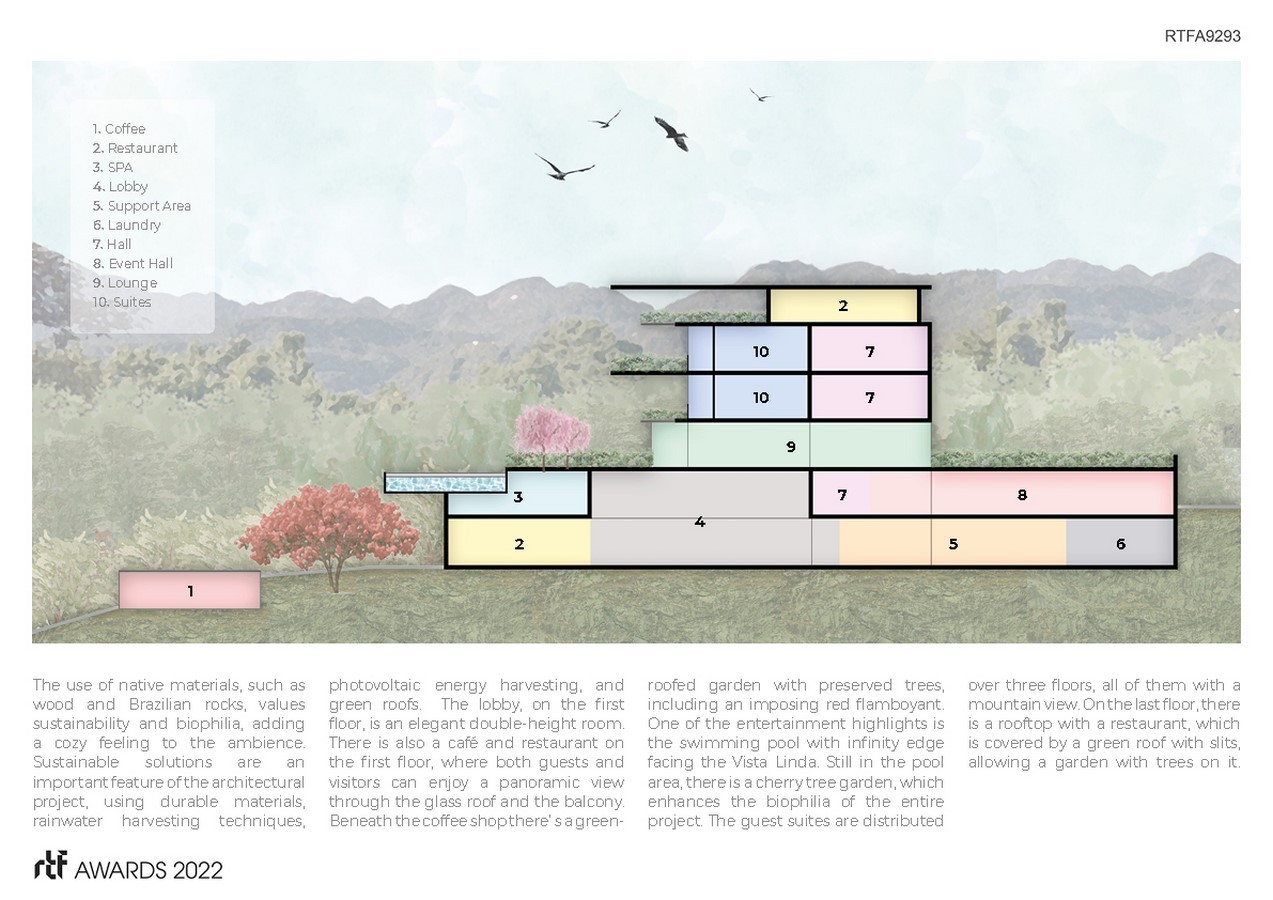 One of the entertainment highlights is the swimming pool with infinity edge facing the Vista Linda. Still in the pool area, there is a cherry tree garden, which enhances the biophilia of the entire project. The guest suites are distributed over three floors, all of them with a mountain view. On the last floor, there is a rooftop with a restaurant, which is covered by a green roof with slits, allowing a garden with trees on it.