The Quaresmeiras Residence is characterized by its linear placement on the terrain, giving the impression that the house is floating. To reinforce this idea, a recessed foundation is used, while a veranda surrounds the part facing the mountainous region of Espírito Santo, featuring a wooden bench as a guardrail.
Rethinking The Future Awards 2023
First Award | Private Residence (Large) (Concept)
Project Name: Quaresmeira's Residence
Category: Private Residence (Large) (Concept)
Studio Name: Vivian Coser Arquitetos Associados
Design Team: Vivian Coser, Diego Pandolfi, Fernanda Groner e Isabella Barbosa
Area: Land area: 30,500.00m²  Building area: 485.00m²
Year: 2022
Location: Pedra Azul, Espírito Santo, Brasil.
Render Credits: Vivian Coser Arquitetos Associados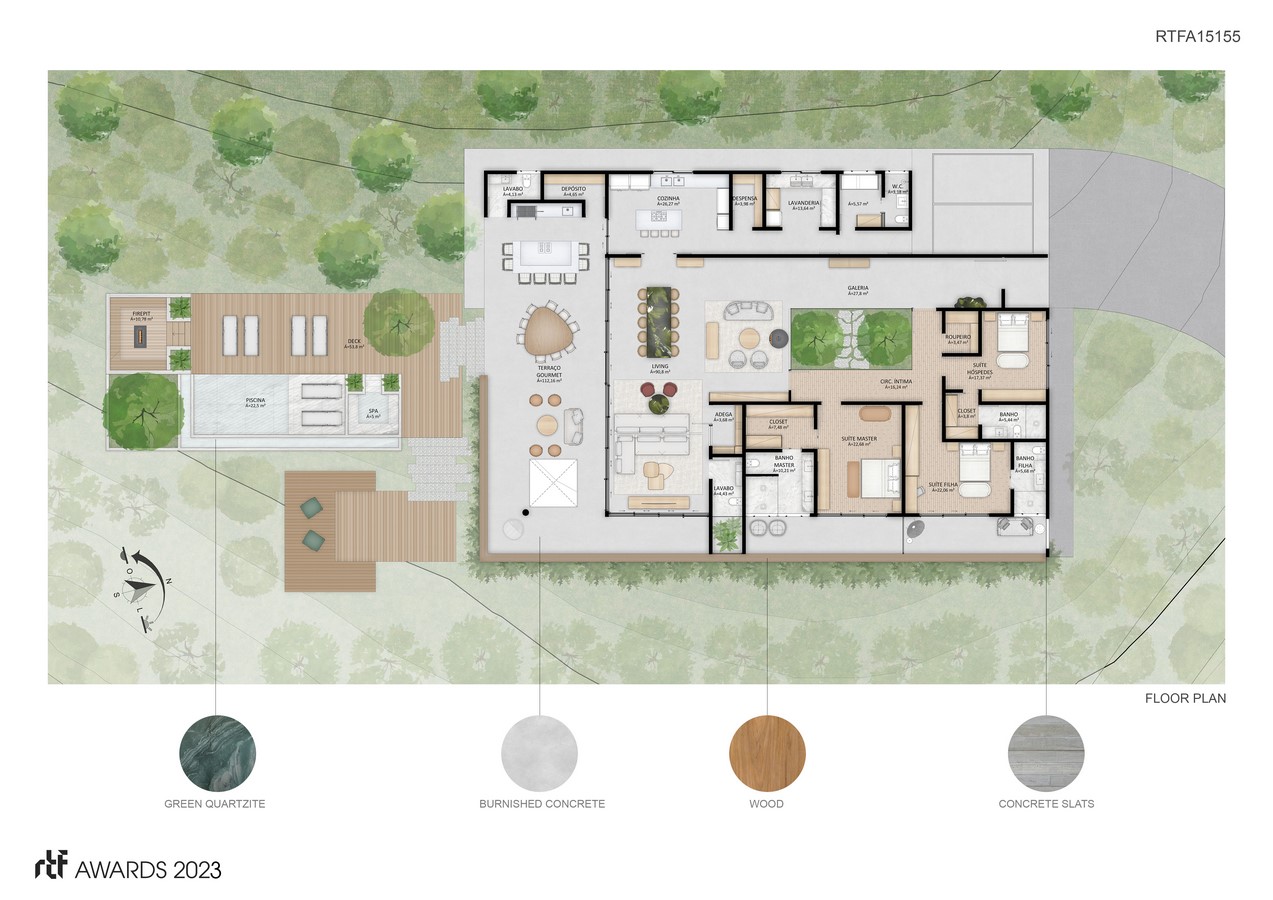 The living room, in turn, features sliding glass doors that provide a view of the surrounding landscape, as well as allowing natural light and ventilation to enter. On the veranda in front of the living room, there is a cutout in the ceiling and floor to accommodate a quaresmeira tree, which serves as an element connecting the house to nature.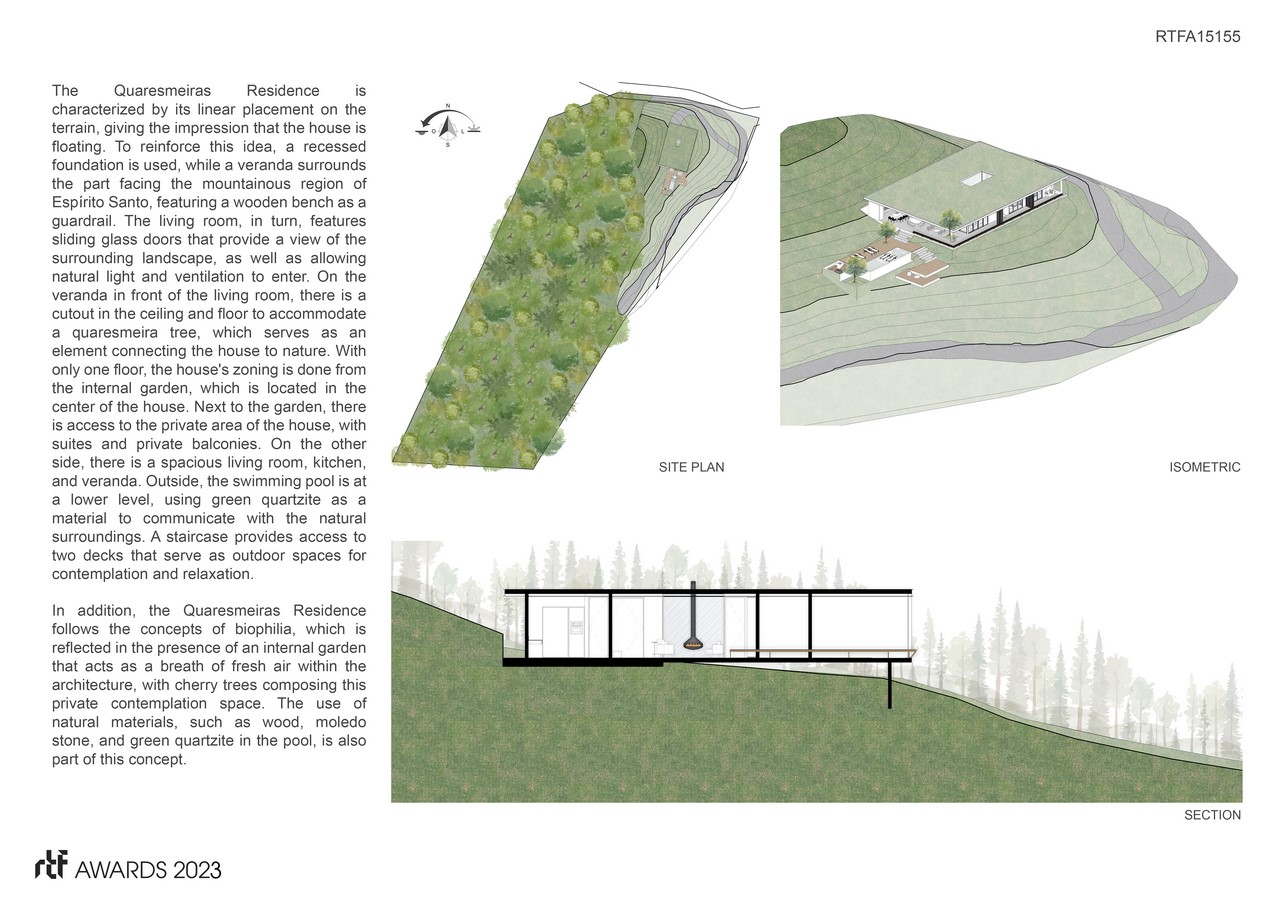 With only one floor, the house's zoning is done from the internal garden, which is located in the center of the house. Next to the garden, there is access to the private area of the house, with suites and private balconies. On the other side, there is a spacious living room, kitchen, and veranda. Outside, the swimming pool is at a lower level, using green quartzite as a material to communicate with the natural surroundings. A staircase provides access to two decks that serve as outdoor spaces for contemplation and relaxation.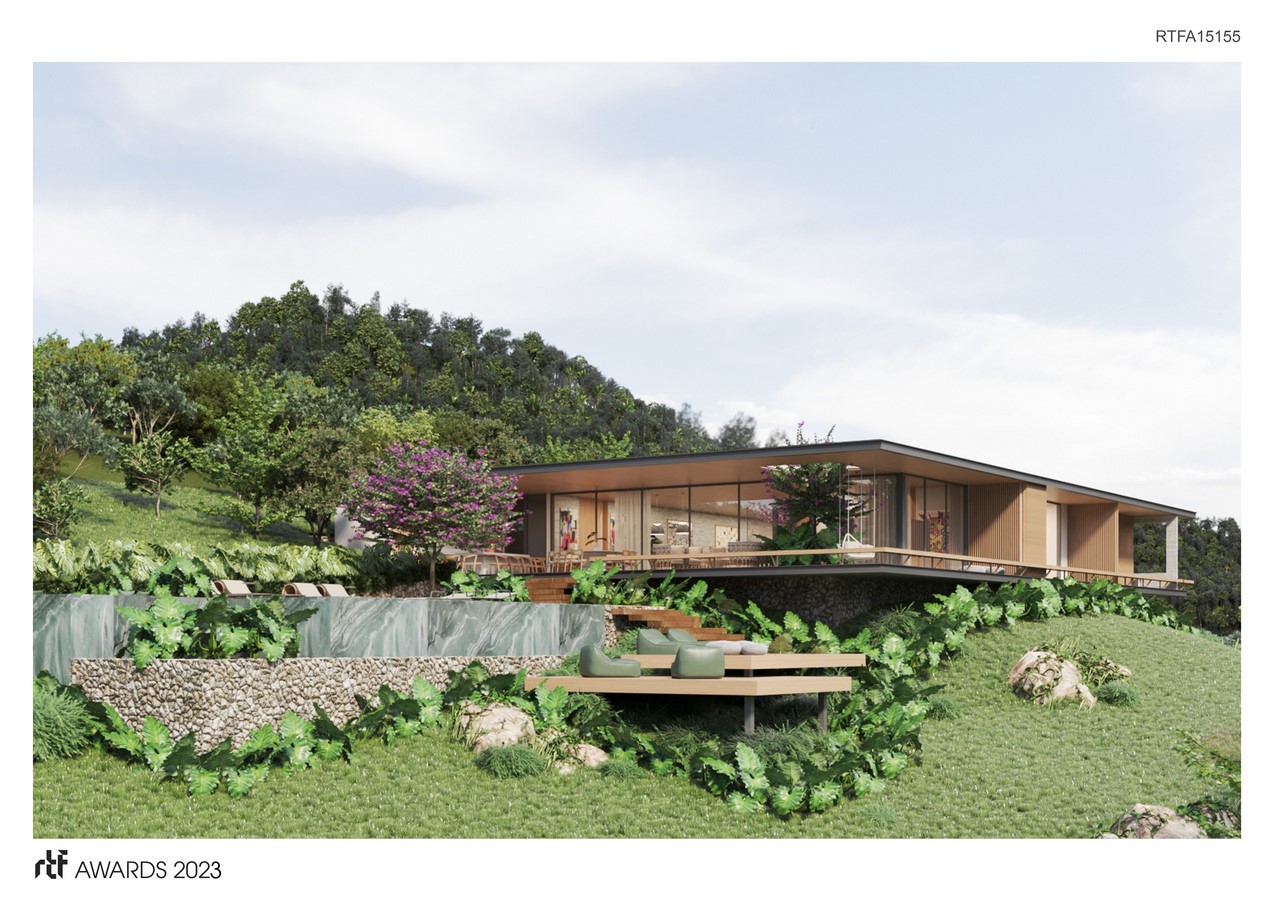 In addition, the Quaresmeiras Residence follows the concepts of biophilia, which is reflected in the presence of an internal garden that acts as a breath of fresh air within the architecture, with cherry trees composing this private contemplation space. The use of natural materials, such as wood, moledo stone, and green quartzite in the pool, is also part of this concept.