SLOWSPACE is a call to re-take under-utilized public spaces in the city of Dallas and create a series of playful urban spots that are highly integrated with people's daily routine, including empty space by walkways, unpopulated outdoor plazas, and existing parks that are underused.
Rethinking The Future Awards 2023
First Award | Urban Design (Concept)
Project Name: SLOWSPACE
Category: Urban Design (Concept)
Studio Name: HKS,Inc.
Design Team: Jiming Chen, Zachary Orig, Joey Tan
Area: N/A
Year: 2022
Location: Dallas, TX
Consultants: N/A
Photography Credits: N/A
Render Credits: HKS,Inc.
Other Credits: HKS,Inc.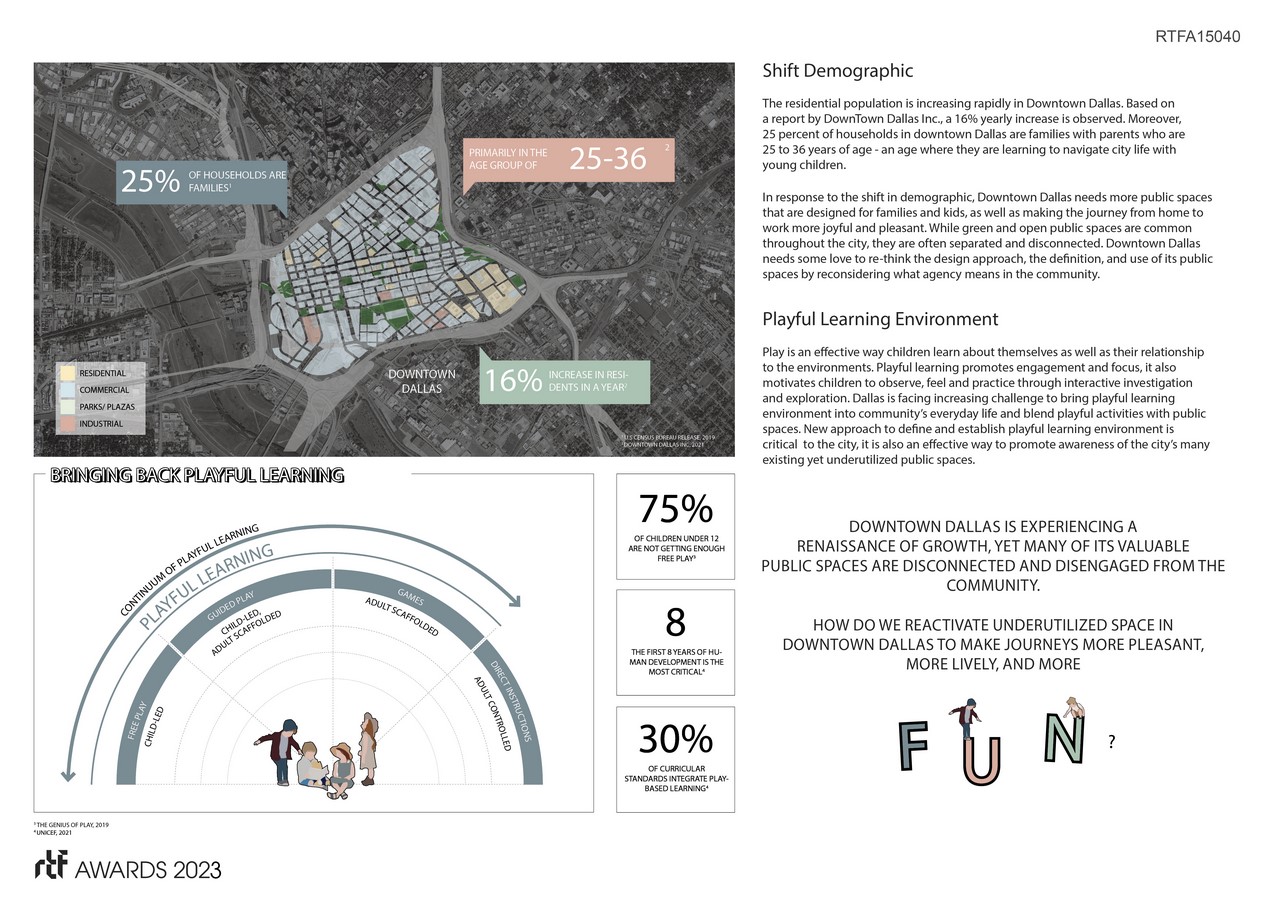 SLOWSPACE starts with designing for children to provide a safe, playable and colorful space where people of Dallas are given the opportunities to design their own public space with a kit of parts approach made of a variety of modular, flexible and transformable structural elements, as well as different urban furniture and ground material variations.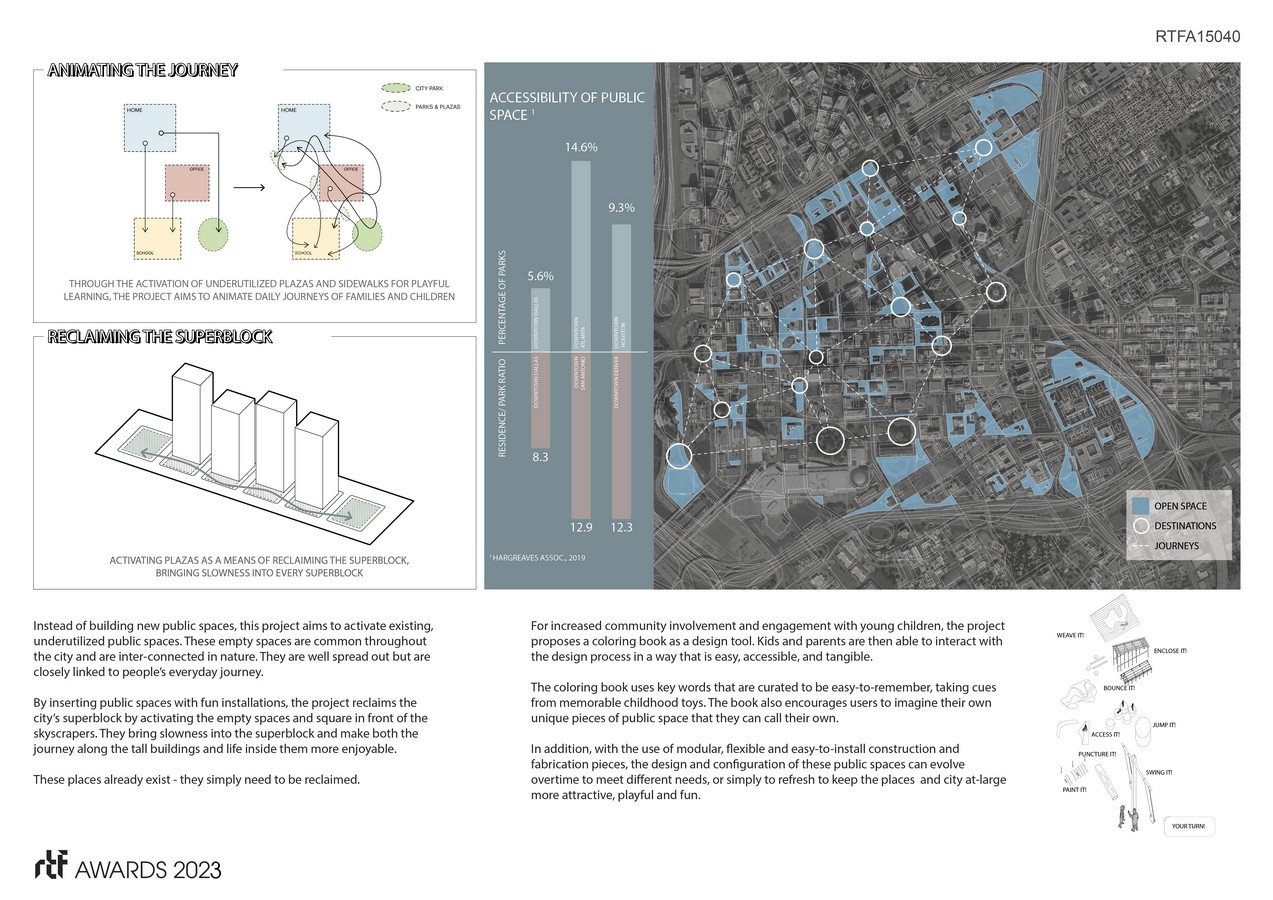 The project is based on the finding that Downtown Dallas is experiencing a renaissance of growth, especially a rapid increase of the family and children demographic. Yet many of the city's valuable public spaces are disconnected and disengaged from the community.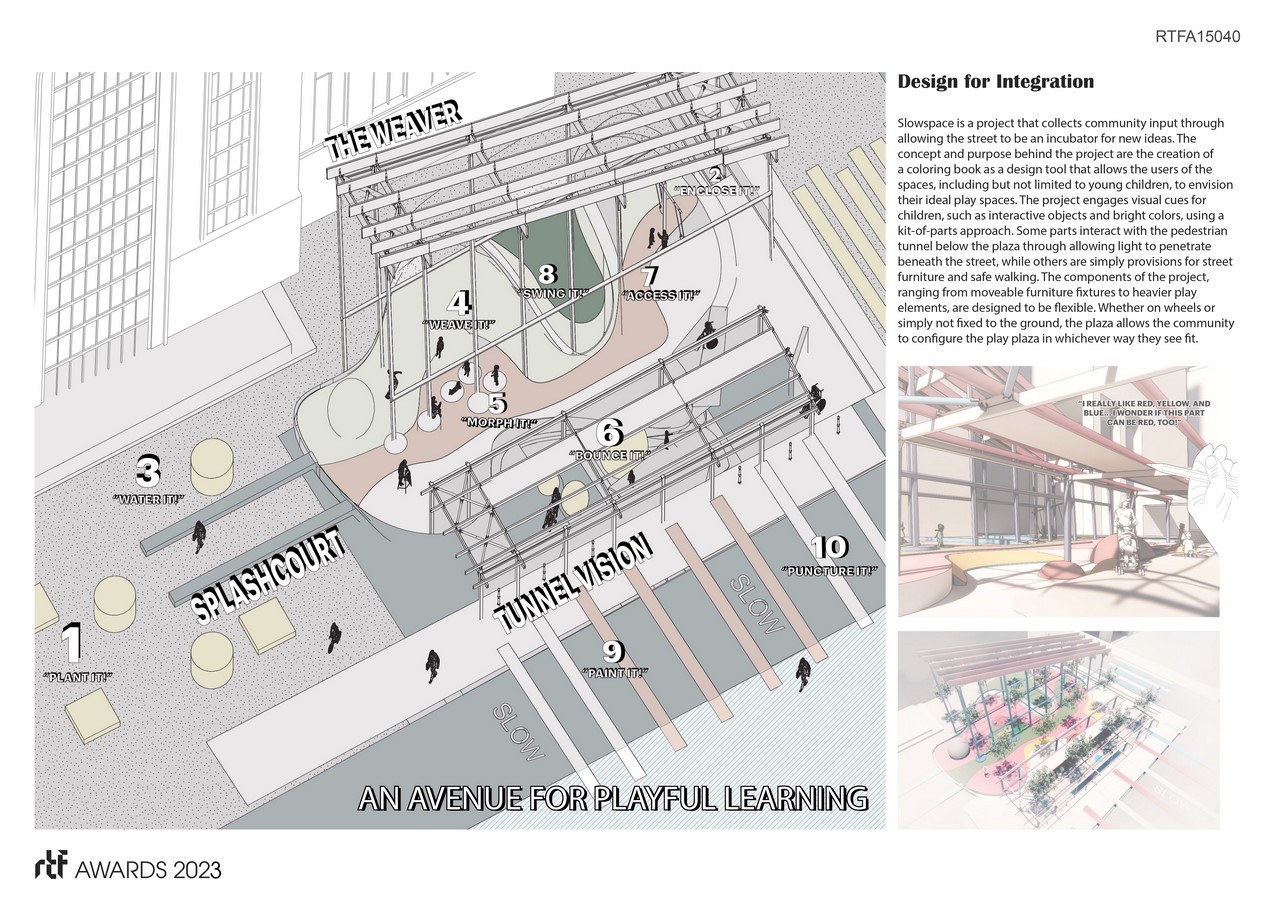 The outcome for this project is to create a series of playful learning spaces for children throughout the city through animating the daily journey for the public at large. Ultimately, the goal is to form an urban continuity where the city is better connected through collective agency over the creation and use of public spaces.