This contemporary family home is sited directly opposite a lush park containing a children's playground, lined by a row of mature rain trees which reach towering heights of ten to fifteen metres above the street. The house was designed to create direct views from the master bedroom and roof terrace onto the lush green canopies formed by the rain trees lining the park.
Rethinking The Future Awards 2023
First Award | Private Residence (Large) (Built)
Project Name: Frame House
Category: Private Residence (Large) (Built)
Studio Name: Ming Architects
Design Team: Tan Cher Ming, Erica Chan
Area: 6,750 sq.ft
Year: 2022
Location: Singapore
Consultants: CMP Consultants, CST Consultants
Photography Credits: Studio Periphery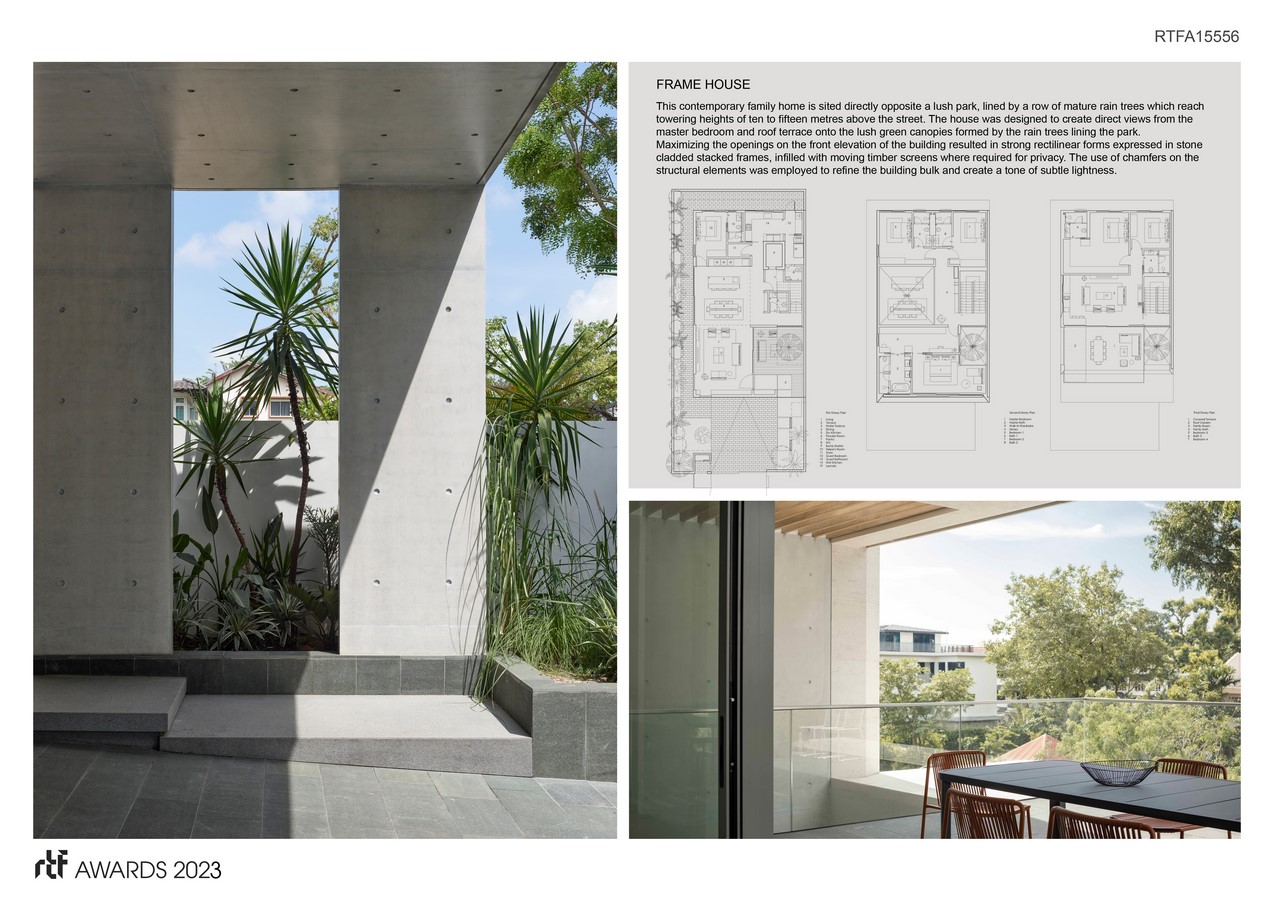 Maximizing the openings on the front elevation of the building resulted in strong rectilinear forms expressed in stone cladded stacked frames, infilled with moving timber screens where required for privacy. The use of chamfers on the structural elements was employed to refine the building bulk and create a tone of subtle lightness. Continuing on the same theme, light tones were selected for the materials – Bulgarian limestone cladding, off-form concrete walls, and brushed oak paneling for the interiors.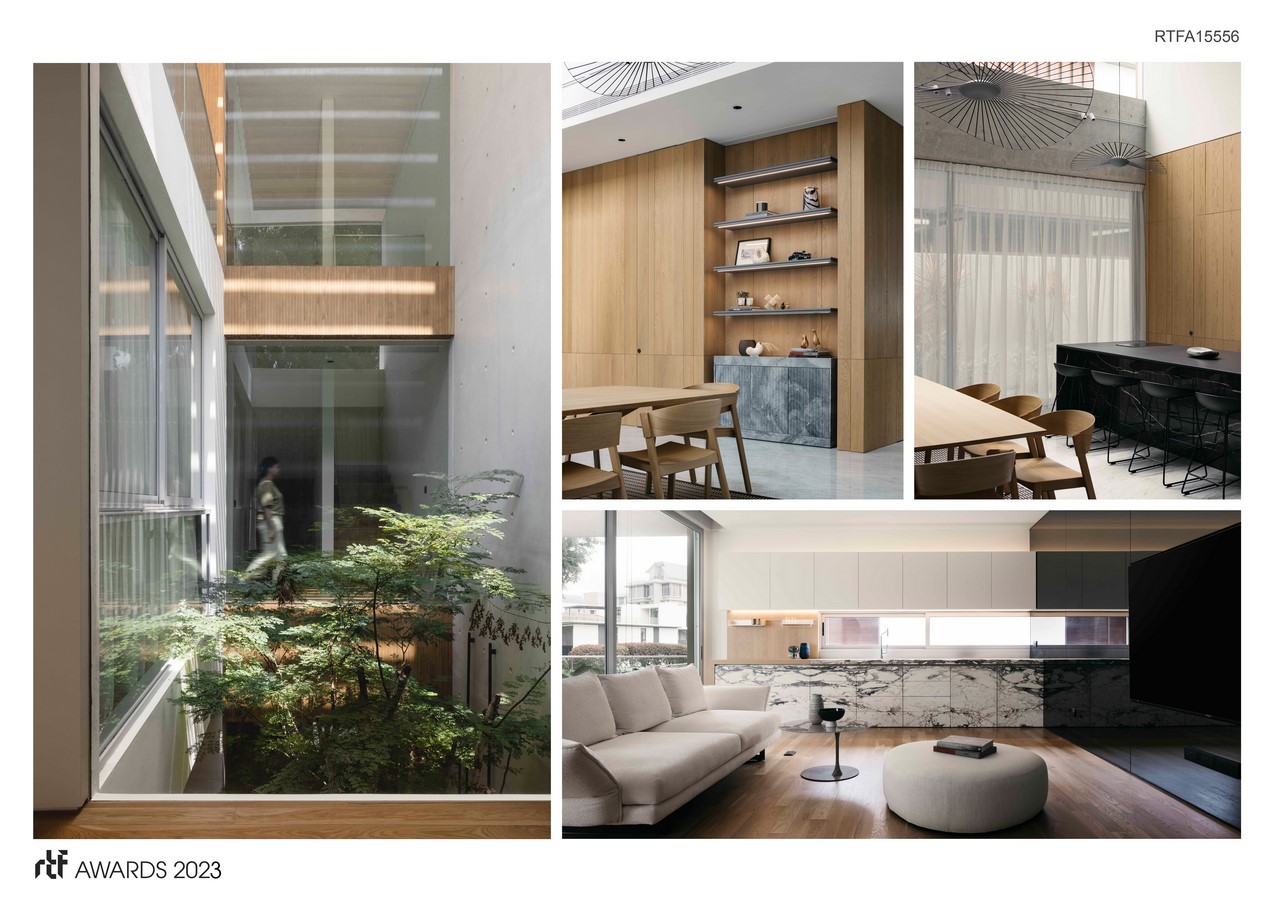 The layout is orientated around an internal open courtyard, upon which the living and circulation spaces are centered on. In this way, the house acts as a buffer and shields the occupants from the main street, creating an inner oasis with views of lush landscaping and water to calm the senses of the occupants.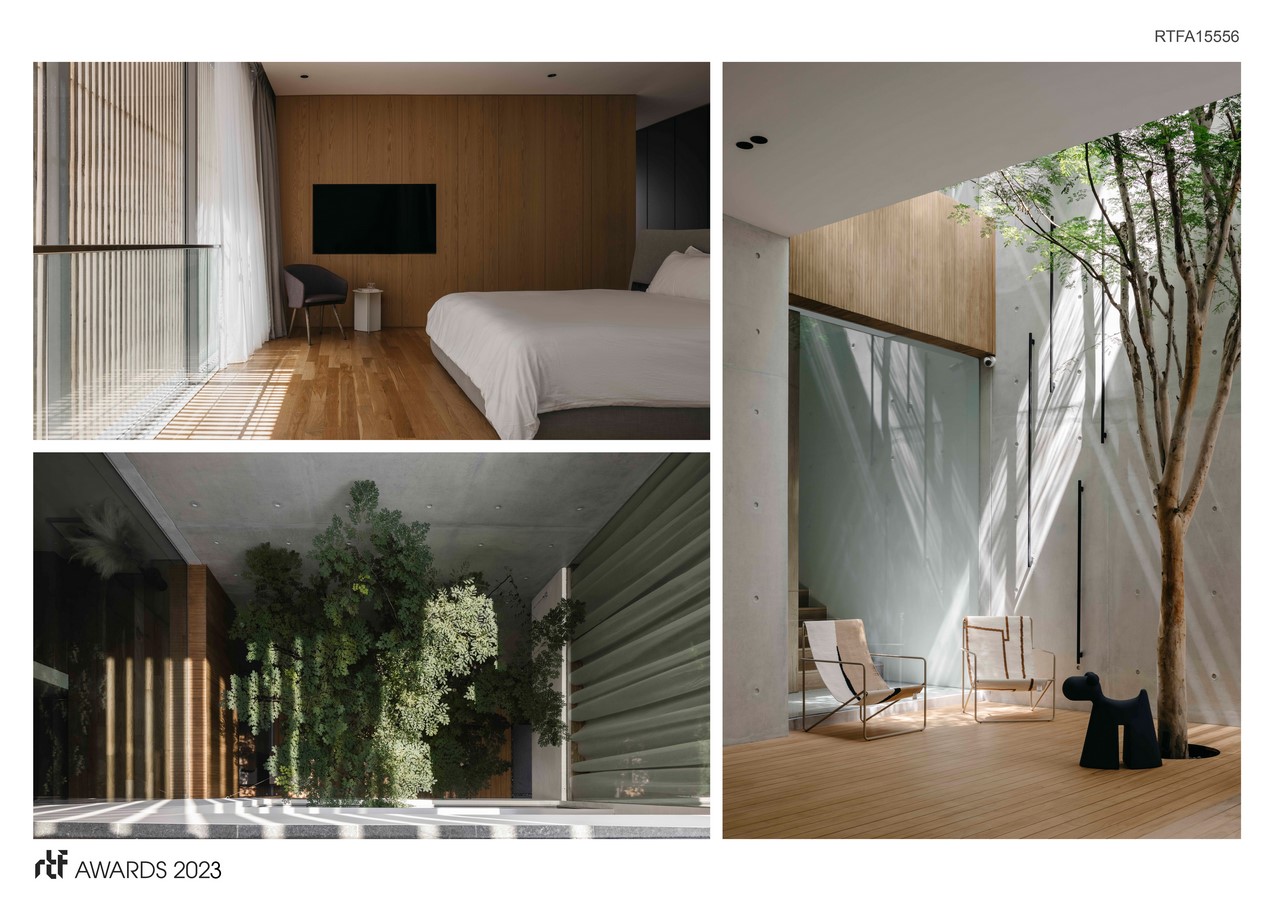 Designed to rely fully on natural lighting in the day, The courtyard draws in daylight, breeze and ventilation deep within the house, and incorporates nature into the living environment, focused on a single Caesalpinia tree. During the day, the breeze rippling through the tree branches creates shifting shadows on the courtyard walls.