Entries are carefully evaluated by an internationally influential jury panel composed of established scholars, esteemed professionals, prominent press members, creative design professionals, and experienced entrepreneurs who devote great care and attention to details while voting each entry. Jury members for RTF Awards 2021 will be announced soon, following is the list of Jury Members of previous RTF Awards.
Previously Featured Jury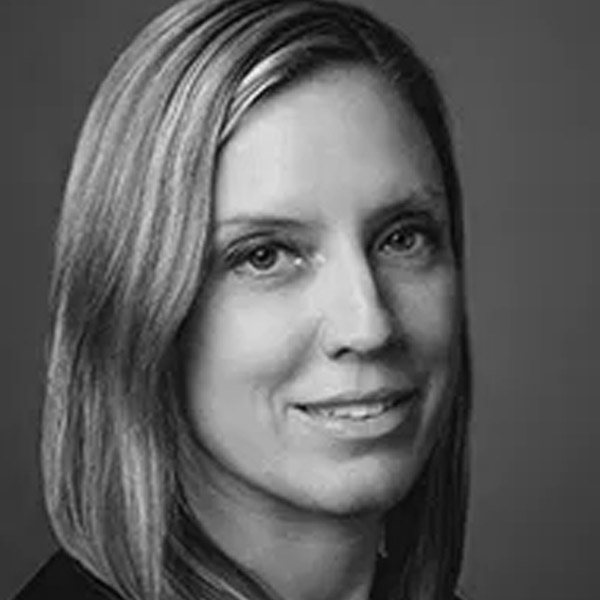 Alexandra Barker
Principal, FAIA, Barker Associates Architecture Office
New York, USA
Alexandra Barker is an associate professor with CCE (Certificate of Continuing Education) and the assistant chair of the Masters in Architecture program in the Graduate Architecture and Urban Design Department in the School of Architecture at Pratt Institute, where she has taught since 2001. She has previously taught in the graduate architecture department at the University of Pennsylvania and in the undergraduate architecture department at Princeton University. At Pratt, she has been the recipient of national grants to integrate practice and education and sustainable principles into Pratt's graduate architecture curriculum.
Alexandra Barker received her MARCH from Harvard University's Graduate School of Design, where she received the Templeton Kelly Prize and the Clifford Wong Housing Prize for her thesis work. Her undergraduate work in Visual and Environmental Studies was completed at Harvard College, where she graduated magna cum laude.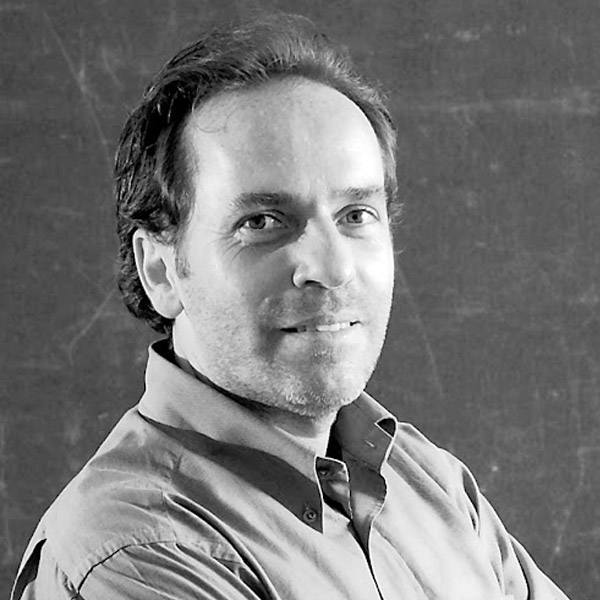 Luigi Coccia
Full Professor of Architectural Design
School of Architecture and Design
University of Camerino, Italy
He is an architect and an educator. He graduated 'summa cum laude' from the University of Studies "Gabriele D'Annunzio" of Chieti-Pescara in 1991. Ph.d and Post-Ph.D in Urban Planning in "Federico II" University of Studies of Napoli. Now is Full Professor of Architectural Design in the School of Architecture and Design, University of Camerino.
The activity of theoretical research carried out in the years moved the attention towards the process of territoriality of urban phenomena, developing studies and projects on contemporary city and territory.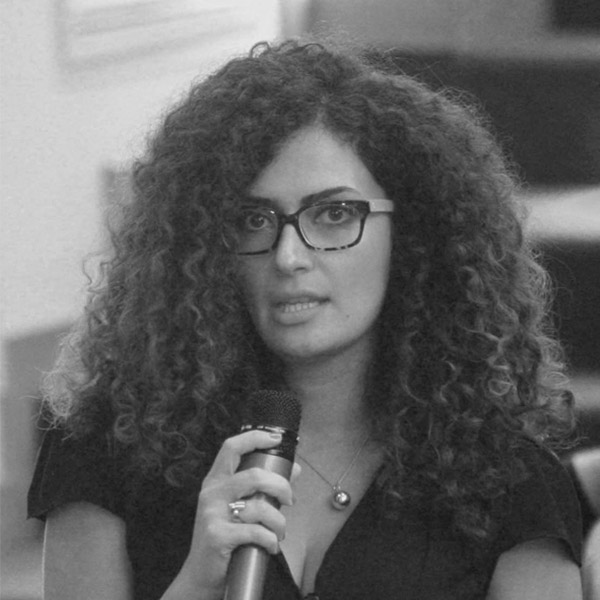 Rasha Sukkarieh
Senior Lecturer, Faculty of Architecture, BAU
Rasha Sukkarieh is a Lebanese-Argentinian architect and researcher, expert in computational design and digital fabrication. Rasha holds a Bachelor's in Architectural Engineering from Beirut Arab University (BAU) and Master's in Advanced Architecture II from Institute for Advanced Architecture of Catalonia (IAAC). After practicing at leading firms in the Middle East and Spain, Rasha is currently a senior lecturer at the Faculty of Architecture at BAU, investigating the new digital paradigms and design strategies applied in the architecture process through experimental methodologies. Rasha is the coordinator of the annual IAAC Global Summer School for Beirut node since 2016. She is a TechWomen fellow and an IIE alumni.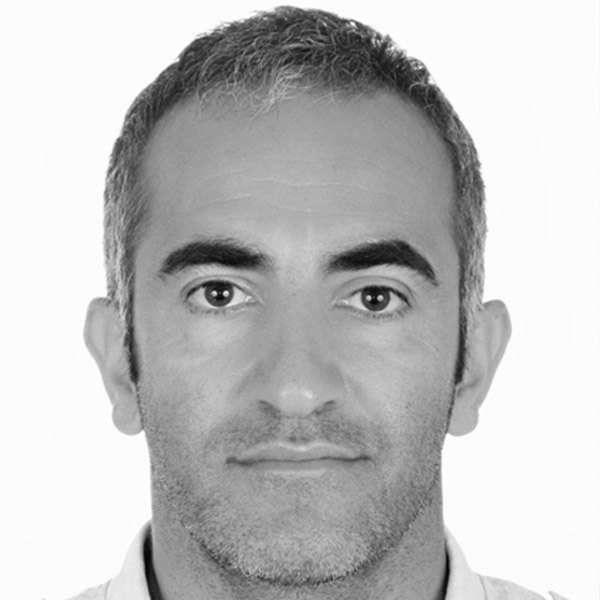 Shadi El-Khoury
Assoc. Professor
Faculty of Architecture Design & Built Environment
Beirut Arab University
Shadi Khoury is an Associate Professor in the Faculty of Architecture – Design and Built Environment, Beirut Arab University since 2016. He studied architecture in Beirut and Rome. He graduated from "Sapienza" University of Rome. In 2006 he began practice as a professional designer. In 2015 he received his Ph.D. in architectural design from "Sapienza" University of Rome. He began his teaching experience as an assistant to undergraduate courses at "Sapienza" University of Rome Faculty of Architecture while continuing the practice of the profession of designer. His professional interests include using varied architectural subjects such as computational design, digital fabrication, and material innovation.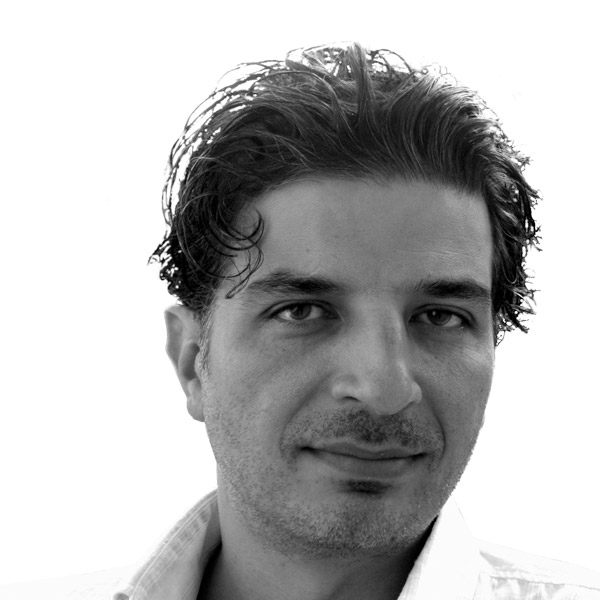 Karim Najjar
Founder, Najjar Najjar Architects
Vienna, Austria
Najjar Najjar Architects is an interdisciplinary practice where passionate professionals share their excitement for design and research. Founded in 1999 by International Architects Karim Najjar and Rames Najjar, the studios are based in both Vienna and Beirut. Creating innovative and experience driven architecture has always been important, and is reflected in the studio's many recognitions through which it has made its name. With awards, publications, and exhibitions in Berlin, Paris, Beirut, Tokyo, and beyond, the studio's work has proven that diversity is its strength.The multilingual team produces a variety of design work ranging from industrial and residential architecture to yacht and installation design.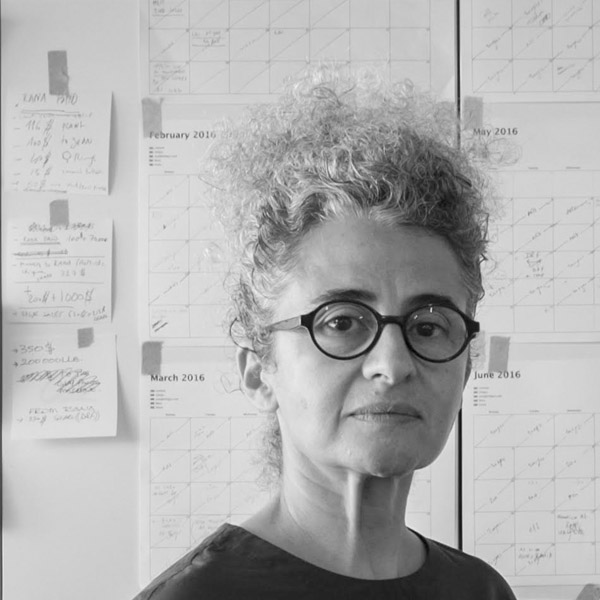 Rana Haddad
Urban Designer | Activist
Rana Haddad, an AA graduate, acquired the title of an activist as she practiced architecture and design in the post war conflicting city of Beirut. Starting In 1997 her research workshop was setup with her practice with the aim of questioning the ability of objects and places to become means of political expression in Beirut. Soon after, these quests turned into installation works puncturing the city grabbing people's attention locally and internationally. With her students and colleagues, Rana Haddad has produced several public installations and performances in Beirut, Mantes la Jolie, Bern, Geneva, Algiers, Italy, New Zealand and lately got exhibited in the MAM, USA. She has lectured and given workshops in many art and architecture international institutions that includes Urbandrift, Berlin, the Geneva School of Fine Arts and Design, with Studio Kajima at ETH University, Zurich and in Copenhagen. Most recently she was invited to lecture at the Architectural Association AA London, University and UC Davis USA, and Bath SPA University, UK. She is currently an assistant professor at the American University of Beirut.
In 2013, she co-founded 200Grs. The studio's two founders are both drawn from Beirut's constraints and the many challenges facing those who live in this complex city. In response, 200Grs works actively with local Lebanese artisans, to promote their craftsmanship and keep their knowledge and skills – which are at risk of disappearing – alive. Recently the Victoria and Albert Museum, V&A in London, UK; acquired from 200Grs the 'Stuck Stick' series.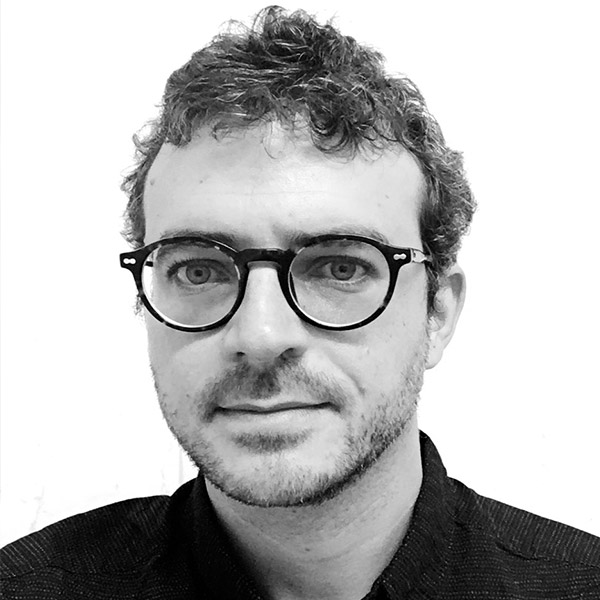 Marwan Zouein
Assistant Professor of Practice
School of Architecture & Design, Lebanese American University
Marwan Zouein is a practicing architect and an Assistant Professor of Practice at the School of Architecture and Design, Lebanese American University. He holds a DPLG from the Ecole National Superieure d'Architecture de Paris-Belleville, and a DEA from the Polytechnic University of Madrid – ETSAM. He is a founder of the Spanish architecture office [casaleganitos] that works between Beirut, Madrid and London and operates on a variety of scales, from furniture design and ephemeral events to architecture and long-term urban strategies.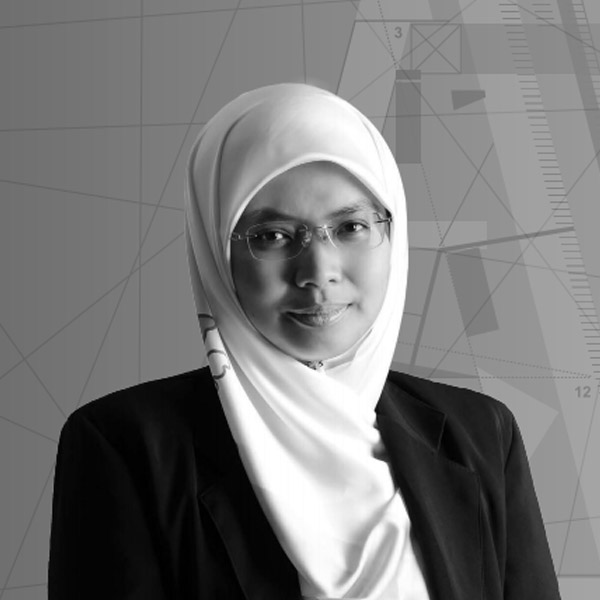 Dr Nur Dalilah Dahlan
Senior Lecturer
Department of Architecture,
Faculty of Design & Architecture,
Universiti Putra Malaysia
Selangor, Malaysia
PhD Cardiff University, UK, Master Science (Architecture), Universiti Putra Malaysia, Bachelor Science (Architecture), Universiti Malaya
Working Experience: Faculty of Design & Architecture, Universiti Putra Malaysia, Indoor Environment Quality (IEQ) Lab, The University of Sydney, Australia, Faculty of Design & Architecture, Universiti Putra Malaysia, Forest Research Institute Malaysia
Field of Specialization: Design adaptation mechanism within thermal spaces, Research Areas of Interest: Applied Ergonomics and Indoor Environmental Quality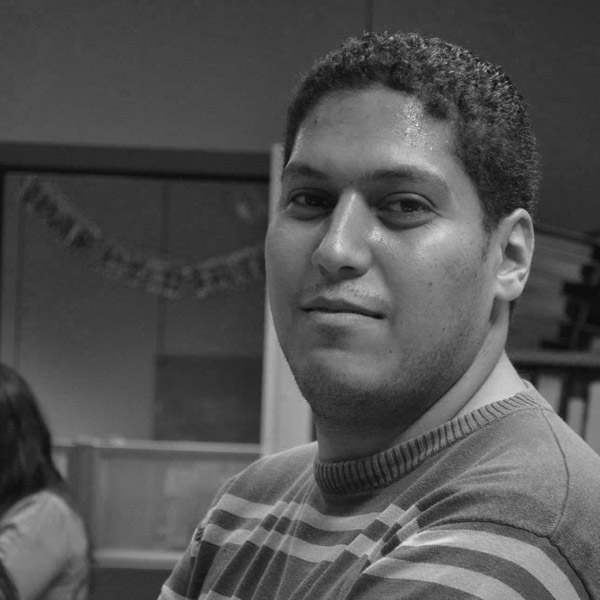 Osama Omar
Egyptian Scientist, Ph.D.
Alexandria University "Nanoarchitecture and Global Warming".
Osama Omar is an Associate professor of Architecture in Beirut Arab University, Faculty of Architecture Design and Built Environment Beirut, Lebanon. He is an Egyptian Scientist, Finished his PHD Degree from Architectural Department – Faculty of Engineering – Alexandria University "Nanoarchitecture and Global Warming". My Master degree was about "Advanced daylighting technologies for sustainable Architecture". Moreover, he has experience in the Accreditation process with RIBA. Also, he had published three books in Germany and USA and several research papers in International journals (Q1, Q2) in environmental issues, climate change, zero energy, nanoarchitecture, intelligent building.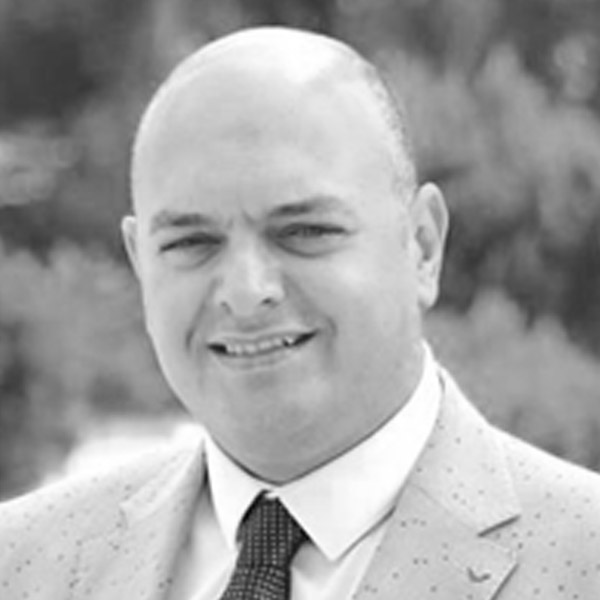 Maged Youssef
Associate Professor,
Faculty of Architecture - Design and Built Environment,
Beirut Arab University, Lebanon
He received his Doctorate of Architecture from Cairo University and
studied both the undergraduate and postgraduate levels at Ain
Shams University, Egypt. He is an architect and a lecturer teaching
(Theory of Architecture), (Architectural Design), and (Architectural
Criticism) at the Faculty of Architecture – Design & Built Environment, Beirut Arab University, Lebanon. He published many papers in international conferences and journals. In addition, he published four books in the field of 'Theory of Architecture'. The latest is entitled: 'Architecture and Metaphor', Beirut, Lebanon, 2016. Travelling to many countries around the world contributed in building the architectural character and knowledge of Dr. Maged Youssef.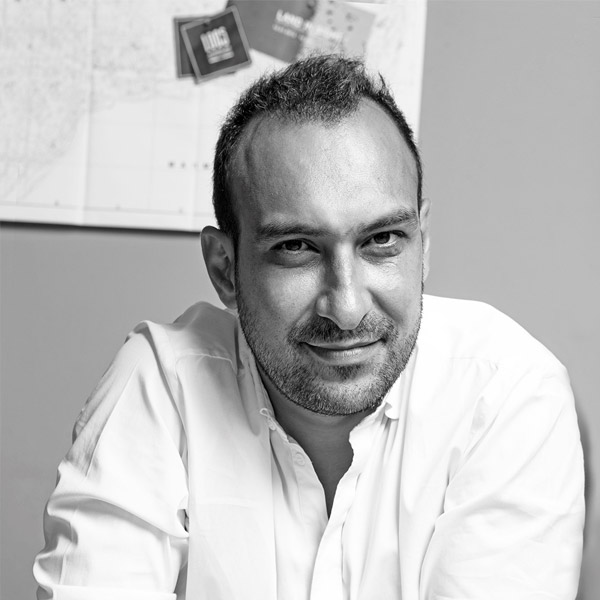 Alper Derinbogaz
Founder, Salon Architects
Istanbul, Turkey
Derinbogaz has been recognized among Europe 40 Under 40 2019, has gained many awards, recognitions and honours internationally including German Design Award in 2018, Good Design Award in 2018, World Architecture Award in 2017, Plan Award for Innovative Architecture in 2015, YAP Program of MOMA shortlist and A+ Architizer Award 2015. He represented Turkey in the 14th Venice Biennial International Architecture Exhibition in its debut year of the Pavilion of Turkey in 2014. Three of his built works, Gate, Panorama and Augmented Structures were included in the Best Architecture of the Year Selection, and he received the Arkitera Young Architect Award in 2011.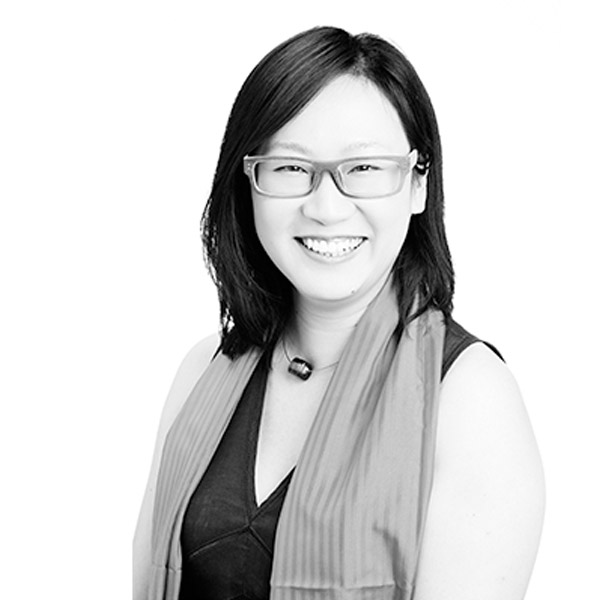 Angela Lee
Principal, Asia Pacific Managing Director
HKS Architects, Singapore
As managing director of Southeast Asia, Angela is responsible for the overall performance and strategic direction of HKS in that region. She has 24 years of healthcare planning experience and participating in the design and planning of over 12 million square feet of healthcare projects worldwide. These LEED and JCI Accredited medical projects have ranged in size from 15,000 to 3.5 million square feet with bed counts from 30 to 1,650 beds. Angela's projects have been honored with design awards from both the AIA and Modern Healthcare. She has been recognized in publications such as Healthcare Design, Health Facilities Management, Healthcare Design Ideas and Medical Construction and Design.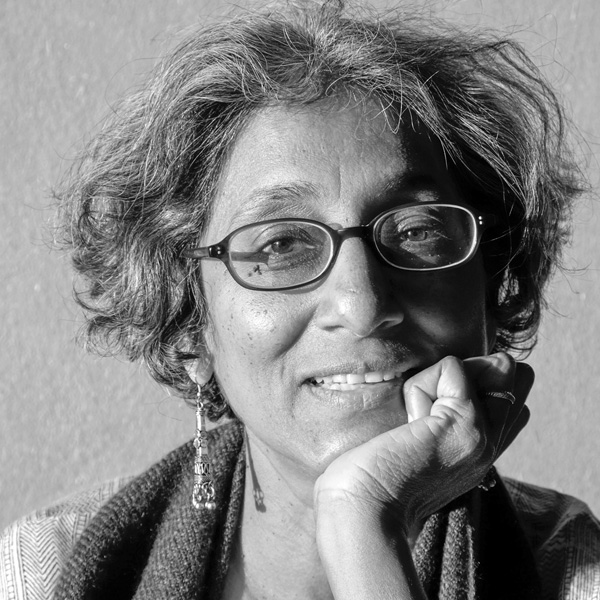 Chitra Vishwanath
Principal, BIOME
Bengaluru, INDIA
Principal Architect and Managing Director of BIOME Environment Solutions Pvt Ltd, Chitra Vishwanath has been involved in more than 500 projects encompassing construction of buildings of all sizes and water harvesting and sanitation structures with specific relevance to the ecology of the sites. Her firm is based in Bengaluru and has been running her own architectural firm since 1991, working with other architects on many projects in India and Africa.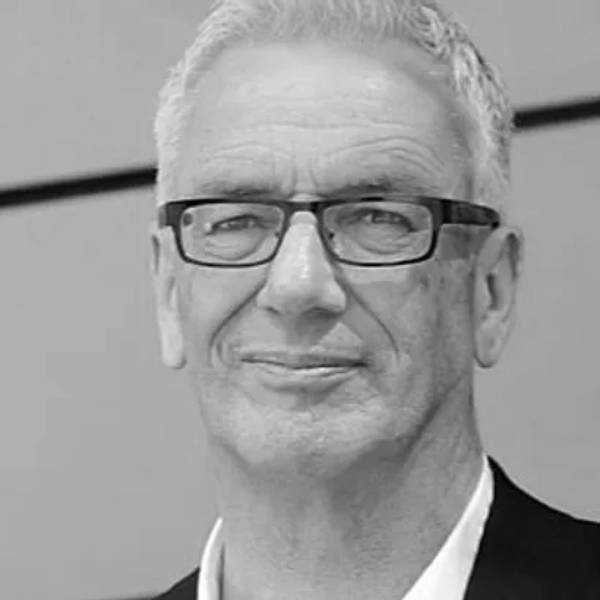 David Simister
Creative Director, Aedas
United Kingdom
David is a long standing Civic Trust Assessor and has served as an RIBA Awards judge. He won the CABE Building for Life Award and the RIBA Award for Chorlton Park Housing whilst at Stephenson Bell. Recently appointed External Examiner to Northumbria School of Architecture in Newcastle, David also maintains links with other Schools of Architecture. He is a member of ARB and RIBA and a Fellow of RIAS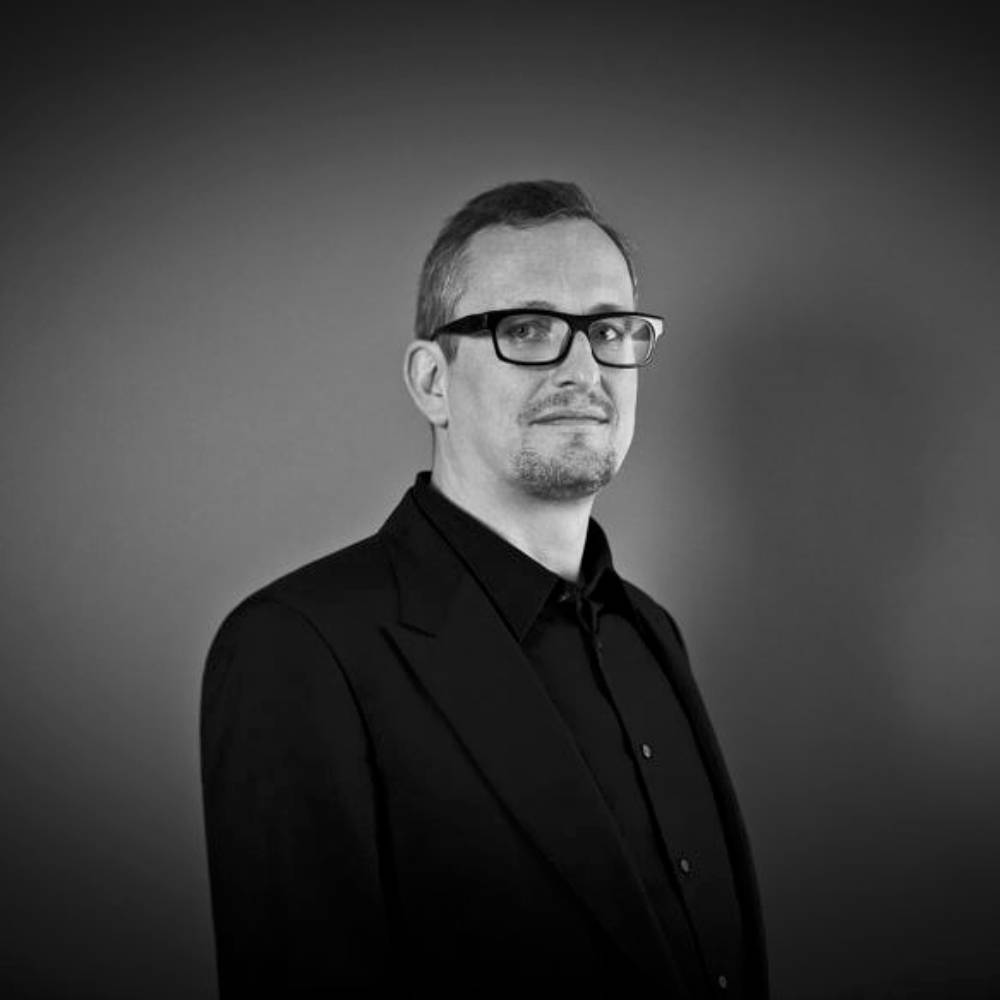 Helmut Kinzler
Associate, Zaha Hadid Architects
London, United Kingdom
Helmut joined Zaha Hadid Archtiects in 1988 as a designer and project architect. He has subsequently worked on a series of important architectural, design and exhibition projects. His current focus is the development and the realization of high-end residential projects.
Education:
Helmut has a degree and diploma from the Staatliche Akademie der Bildenden Künste, Stuttgart (1995 – 1996) as well as a Bachelor of Architecture diploma from University College, London (1998).
Teaching:
He has taught in the Bartlett School of Architecture and been a guest critic at the Barlett, University College London, the Architectural Association and other schools in London, Stuttgart, Berlin and Karlsruhe, Germany.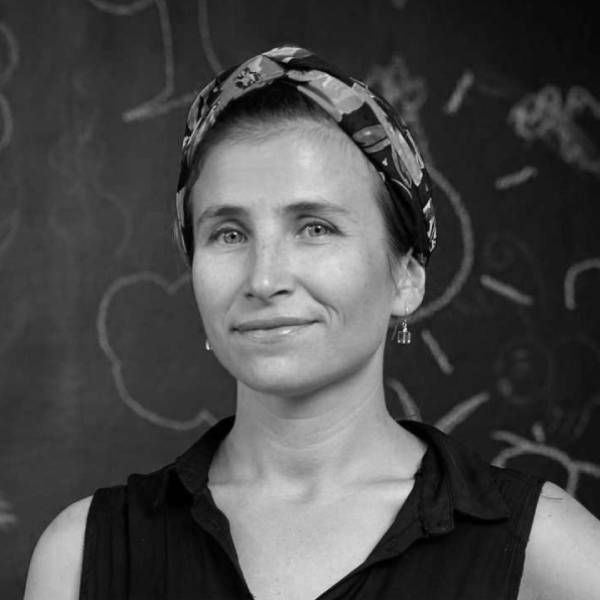 Joana Dabaj
Principal Coordinator and Co-founder Catalytic Action
United Kingdom
Joana holds a BSc degree in Architecture from the American University of Beirut and an MSc in Building and Urban Design in Development from the University College of London. She has developed her experience around architecture, sustainable development, cultural heritage, migration and human rights across several contexts in Lebanon, UK, Syria, Iraq, Greece, Cambodia, Brazil, Colombia and Thailand. Her recent practice revolves around working closely with communities following a bottom up design approach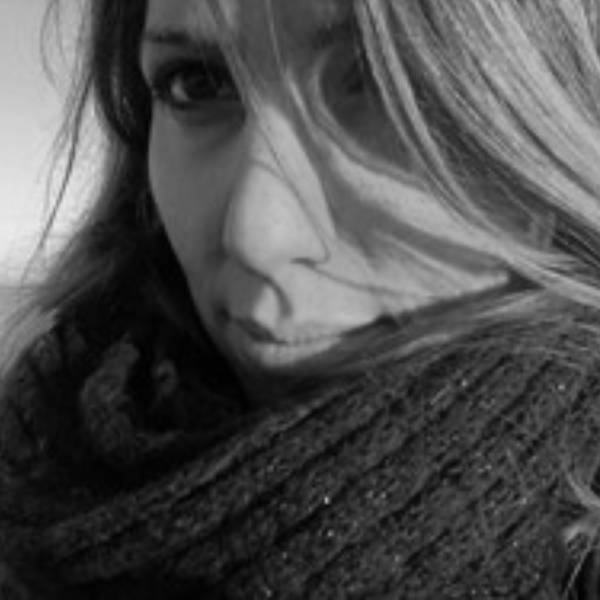 Maria Luigia Micalella
Co-Founder, C.A.O.S. Studio
Italy
Accaemic year 2007/2008 she graduated in Architecture at the University of Rome "Sapienza", Faculty of Architecture "Ludovico Quaroni". In 2009 she specializes with a thesis on the LEED Standard, at the International University Master's Degree in Project Management Architecture Complex – Wisdom of the Rome Faculty of Architecture "Ludovico Quaroni" CAVEA – ENSAPLV – Paris. In 2010 he won his doctorate in Architecture Theory and Design – diap – at the Faculty of Architecture, Sapienza. She worked for years to design the course and composition of Synthesis, with prof. Pazzaglini and Design Workshop I with prof. Trasi. Tutor of workshops and Co-Thesis. She worked for two years in a study-group he founded in 2011 the study Architectural contamination.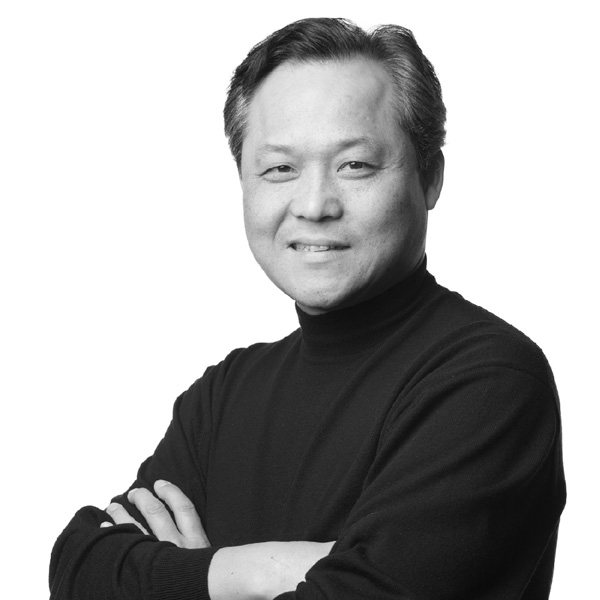 Michael Kang
Healthcare Design, Design Leader
SmithGroupJJR, Washington D.C., USA
Michael leads SmithGroupJJR's design review committee, which ensures that all the firm's projects live up to the highest design quality standards. He applies the same discerning eye to his own work. Michael has served as principal designer on many of SmithGroupJJR's most notable international projects: the award-winning Postech Digital Library at the Pohang University of Science and Technology in Korea, and Shuguang Hospital in Pudong, China, the country's first to combine the practices of Chinese and Western medicine. SmithGroupJJR was selected as the planning and design architect for the China project as a result of an international design competition among leading healthcare architects.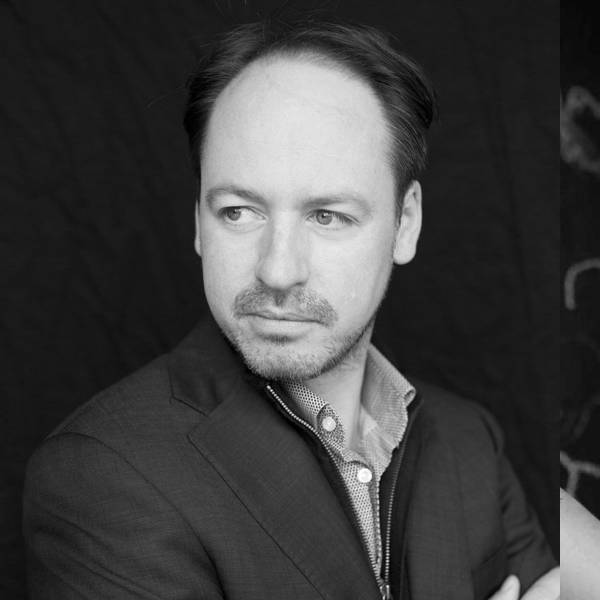 Michel Schreinemachers
Founder, NEXT Architects
Amsterdam, Netherlands
Michel Schreinemachers graduated from Technical University Delft in 1999 and founded NEXT Architects in 1999, with an exploratory attitude that has resulted in a diverse portfolio. NEXT Architects sees architecture as a slow but steady moving mass that evolves within a rapidly changing environment. NEXT was nominated for the AM NAi award 2008, the prize for best building of an architect under 40. Within our designs, we aim to strengthen the relation between the project and their surroundings. Our concepts derive from an analysis of the generic context in which our work takes place. We often initiate 'unsolicited' research alongside our design tasks and have learned that both activities strengthen one other. Whether we work as an architect, city planner or product designer, we must keep aware that everything we create is subject to change. Our designs respond to this by transforming along or giving resistance.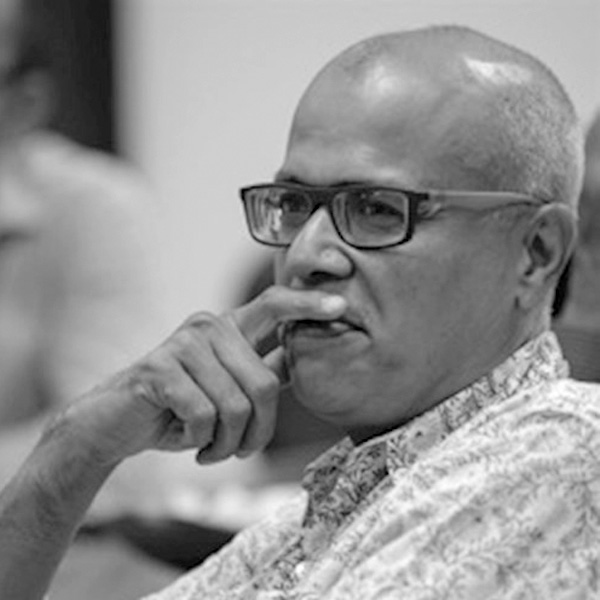 Pankaj Vir Gupta
Founding partner
Vir.mueller Architects
Pankaj Vir Gupta is a licensed architect in the United States, and a registered member of the Council of Indian Architects. As founding partner of vir.mueller architects, he has led the office on award winning projects, across a range of typologies and scales. The work of vir.mueller architects has been published and awarded internationally, and the firm continues to advance design thinking in significant built works of architecture. Recent projects include the University of Chicago Center in India, and the Humayun's Tomb Site Museum – the first contemporary museum in India to be built on a World Heritage Site
All Jury members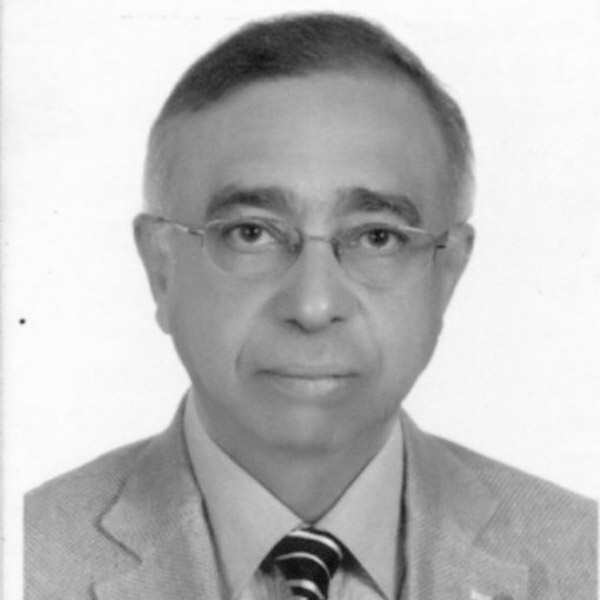 Professor
Jordan University of Science & Technology
More
Ahmed S. Attia is a Professor, Department of Architecture & Design, College of Architecture & Design, and Jordan University of Science & Technology, Jordan. Also, Emeritus Professor, Department of Architectural Engineering, Faculty of Engineering, Alexandria University, Egypt. Ph.D., M.Sc., B.Sc., in Architectural Engineering, Egypt& Diploma in Health Facility Planning, UK. An educational experience for 45 years, in Architectural Design, History & Theory of Architecture, in Egypt, Lebanon, USA, Bahrain & Jordan. Also, Attia has experience in the Accreditation process with both RIBA and NAAB and practiced as a Consulting architect in Egypt, and as an international advisor with World Bank & WHO /UN, in Yemen & Northern Iraq. Prof. Attia has published several articles in History, Theory of Architecture, Architectural Design, and Health Care Facility Planning & Urban Planning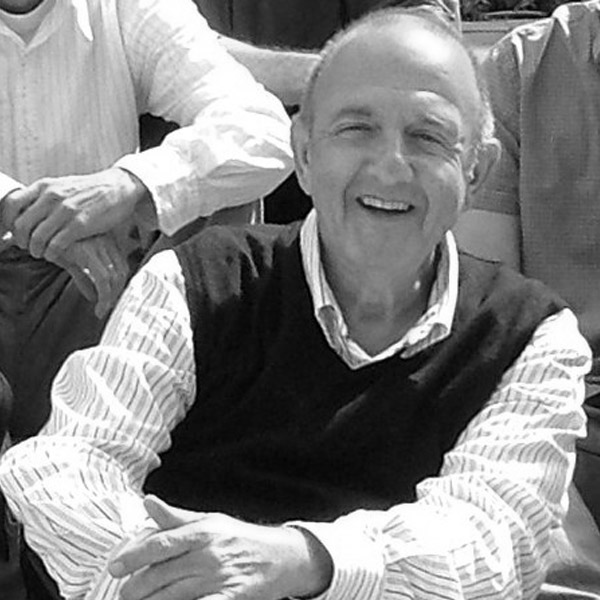 Senior Instructor, Department of Architecture
University of Colorado Denver, USA
More
Amnon Bar Or, born in 1951 in Tel Aviv, is an architect expert in the preservation and restoration of historic buildings and heritage sites.
Bar Or studied architecture in Florence, Italy and, after completing his studies, returned to Israel in 1978 and opened an architectural planning office in the Old City of Safed. In his early years, he focused on planning projects for private customers and public offices in Safed and in Northern Israel. In parallel, he studied toward a B.A. in Archaeology at Haifa University (1984), followed by M.A. studies at the Hebrew University in Jerusalem (1989).
In 1990, Bar Or transferred his base of activities to Tel Aviv, where he opened an independent architects' office specializing in the planning of the preservation and restoration of many historic sites in the city of Tel Aviv-Yafo and other cities across Israel, as well as the preparation of plans and criteria for the preservation of historic compounds.
Throughout its activity in historic Tel Aviv, the Bar-Or office planned buildings counted among the most important historic structures of the city.
Since 1996, Bar Or has been serving as a lecturer at the Azrieli School of Architecture in the University of Tel Aviv and as an instructor at a preservation studio. Bar Or has been a senior lecturer since 2002 and in 2003, within this framework, even founded a Diploma course of studies in the preservation of built heritage, heading the department until 2008. In 2009, he became a full professor.
In 2002, Bar Or won the municipal "Rokach Award for Architecture" for the planning and preservation of historic structures in the city of Tel Aviv.
In 2008, he and his planning partners, architects Lior Zionov and Lior Vitkin, won first place at an open architects' competition for the planning of the Umm al-Fahm Museum of Contemporary Art.
In 2009, the Binyan ve-Diyur (Construction and Housing) magazine declared Amnon Bar Or the most influential architect of the year in the category of preservation architecture.
In 2010, he was awarded an honorary title of knighthood: the "Italian Solidarity Star" by the President of Italy.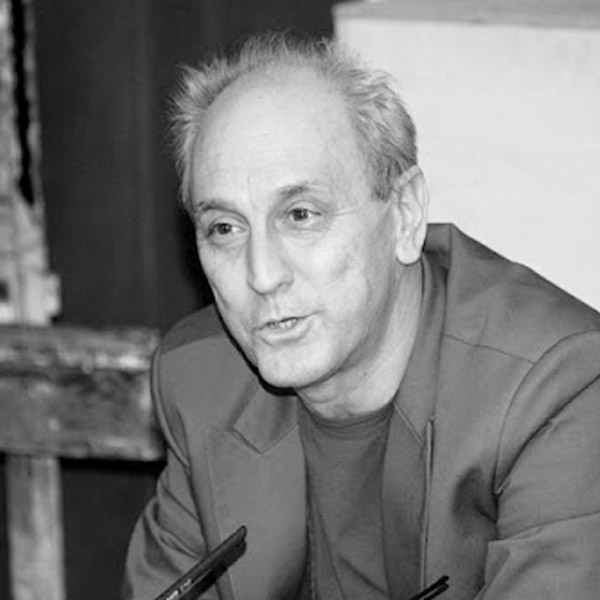 Professor of Architectural Design, (Partner)
University of Ferrara, (n!studio), Ferrara Area, Italy
More
From November 1990 to March 1998 he carries out didactic and educational activity within Design studio I and II held by prof. Giangiacomo D'Ardia in University of Chieti-Pescara, School of Architecture, holding design seminaries entitled "Infrastructure Design", with particular attention to rail and river infrastructures. Within the course he carries out a series of theoretical lessons and is assistant supervisor to some graduation thesis. Works by students in 1993-94 and 1994-95 are exposed at the exhibition "Inventing a new landscape – 50 projects for the port area of Ortona" in Ortona, Palazzo Farnese february 9 to march 1 1996 and published on the catalogue "Progetto Ortona" within the series "Ossimori" by D.A.U. from University of Pescara.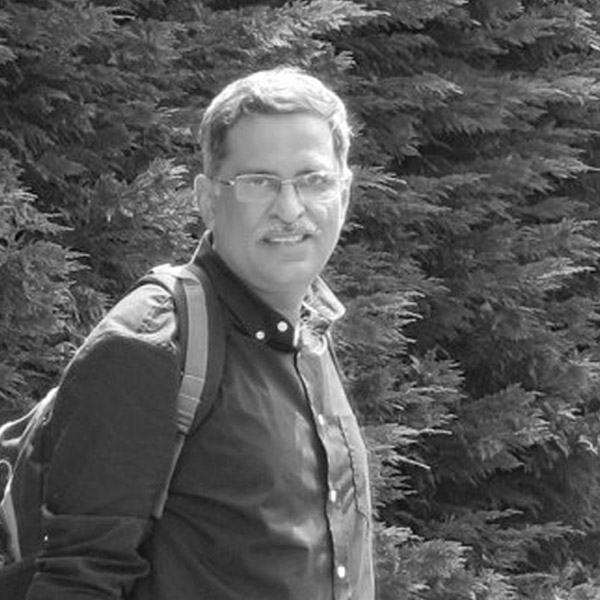 Principal Architect, Anuj Mehta & Associates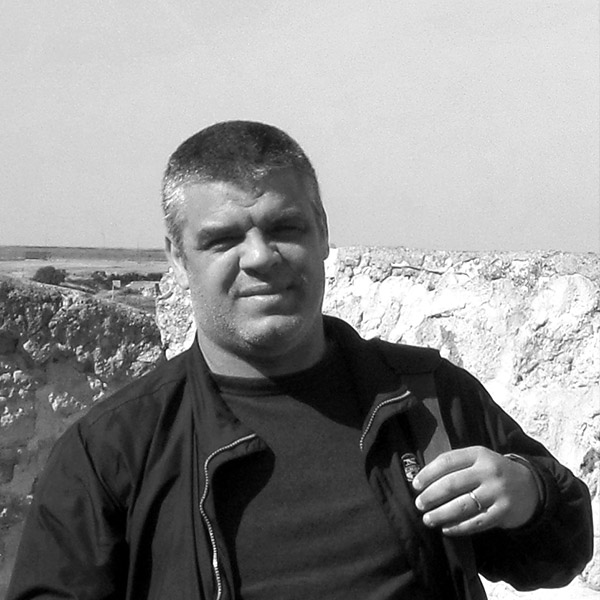 Professor
The University of Cagliari
More
He is a Ph.D. researcher in Building Engineering and Full Professor in Technical Architecture and Design. At the Faculty of Engineering and Architecture of Cagliari he is the coordinator of the Degree Course in Science of Architecture and professor of Integrated Laboratory of Design and Construction of Architecture 3. His fields of study and research are: rehabilitation and recovery of traditional and historical Architecture, new forms of habitat in rural landscapes and colonial modern architecture. His research activity applied to project-making has been awarded several prizes and special mentions in national and international architecture competitions.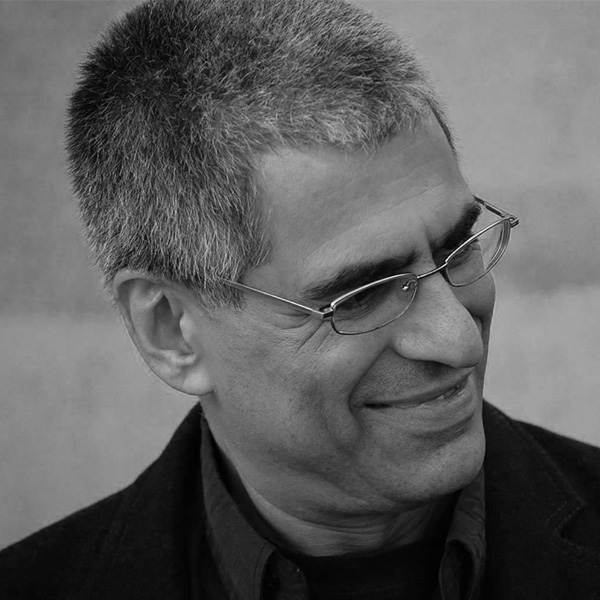 Faculty, Department of Architecture
Bezalel Academy of Arts and Design, Jerusalem ISRAEL
More
Moti Bodek is an Israeli architect, the owner of the firm Bodek Architects based in Tel Aviv, and a senior lecturer at the Architecture department in Bezalel Academy of Art and Design, Jerusalem. In 1991 he began teaching at Bezalel, and in 1995 he received his M.P.A degree from Clark University, Massachusetts, USA. From 2001 to 2004, Bodek served as deputy head of the Architecture Department at Ariel University. Currently he is a senior lecturer and the Head of Lecturers Organization at Bezalel Academy of Art and Design. Bodek was one of the founders of staff organization boards at higher education institutions, and also served as Deputy Chairman.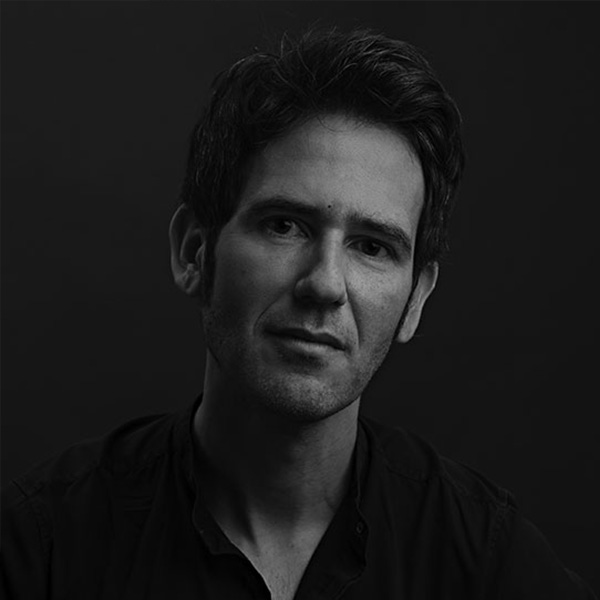 Singapore University of Technology and Design
More
Carlos Banon is co-founder of Subarquitectura Architects Spain, Assistant Professor of Architecture and Sustainable Design at the Singapore University of Technology and Design, and co-founder of AirLab @SUTD. He holds an M.Arch. with Extraordinary Distinction.
He also held visiting professorships at MIT Massachussetts Institute of Technology and at EPFL, and was invited to lecture by a number of universities, including ETSAM Madrid, UIC Barcelona, KEA Copenhagen and PUPR Puerto Rico. His research projects span from Geometric Exploration for Space Making (GESM), 3D Printing applied to actual building components, Artificial Intelligence applied to high-rise developments, and Affordable Housing prototypes.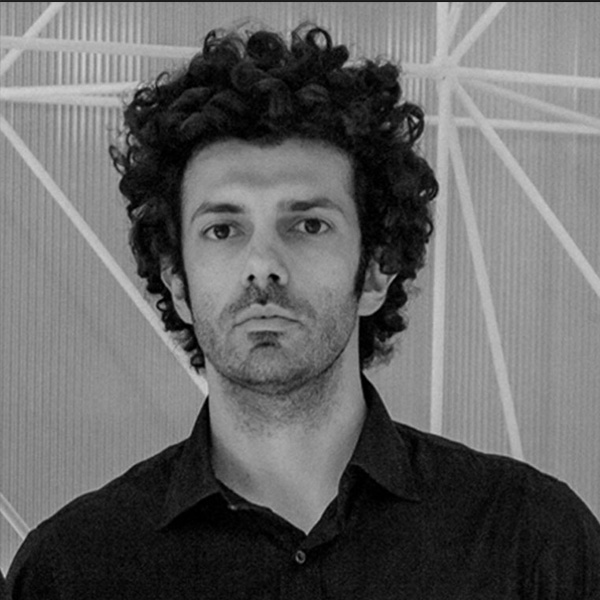 Owner
External Reference Architects
Barcelona area, Spain
More
Carmelo Zappulla is a PhD architect and founding partner of Barcelona based External Reference Architects. He
argues that the use of patterns, can connect architectural theory with practice, by representing, at the same time, the
most relevant strains of research in contemporary design.
He studied architecture at the Università degli Studi di Palermo, graduating with Honors and special mention, and holds
a PhD (European Mention) with Honors from Universidad Politécnica de Catalunya, Barcelona.
After working in Rotterdam and in London, he moved to Barcelona where he started collaborating with RCR Arquitectes
and Foreign Office Architects.
Together with Nacho Toribio, Zappulla runs, External Reference Architects, a firm active in design and research in the
fields of sensorial spaces, interior design, architecture, and landscape design.
He is currently Faculty member at IAAC (Instituto de Arquitectura Avanzada de Catalunya) and teacher at IED (Istituto
Europeo di Design), where he is also the coordinator of the Master's Degree program in Interior Design. He
collaborates with different architectural schools and institutions, including WSA (The Welsh School of Architecture), the
Department of Architecture at Cardiff University, Wales, Uk.
His work has been exhibited at the Biennale in Venice, during the 12th International Architecture Exhibition, at MAXXI,
Rome, at Eme3, Barcelona, Europan 8, Oslo.
His publications include articles and projects published in Future, Il Sole 24 ore, Blueprint, Materia, Frame, Dezeen,
Domus, in the books Architect's notebook and Architectural process 2014 by Damdi Publishing co, among others.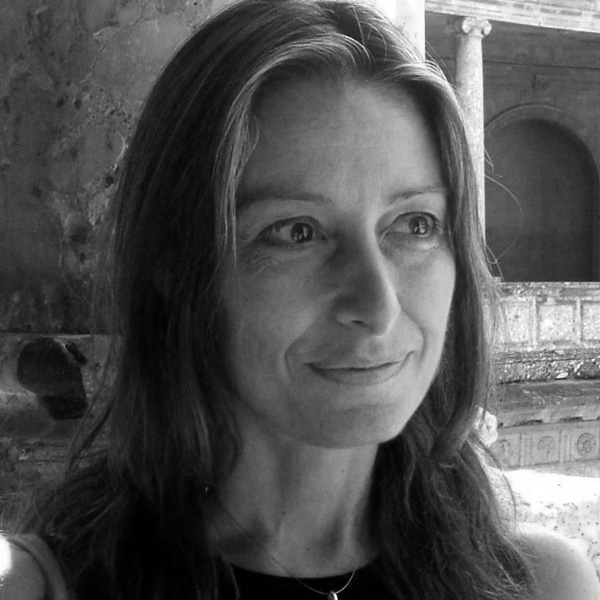 Professor
Iuav University of Venice
More
Associate professor of history of contemporary art. She is coordinator of the research group on the Venice Biennale in the international project Visualizing Venice (Iuav University of Venice – University of Padua – Duke University). It is part of the college of teachers of the Inter-University Research Doctorate in History of the Arts of Venice.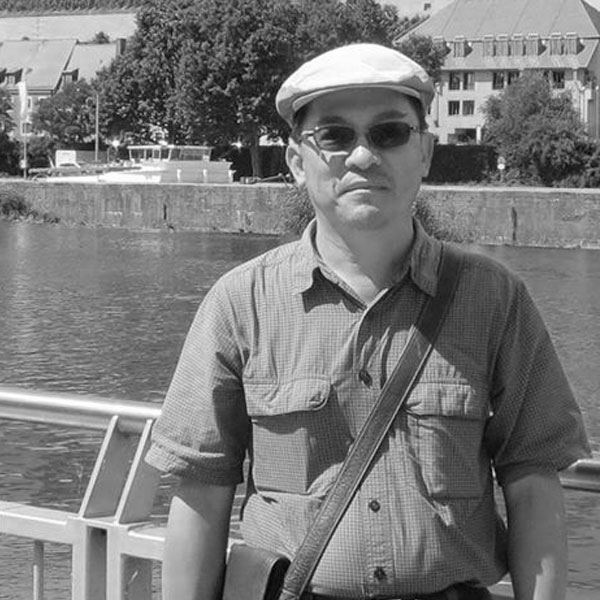 Professor
Department of Architecture, National Taiwan University of Science and Technology
More
Professor. Architecte D.P.L.G., UP6. Professor of Architecture, History, Theory and Criticism
A researcher in the fields of Contemporary Architecture Criticism and Digital Architectural Design thinking, Chih-Ming Shih has published a number of papers including Le Corbusier's Modern Museum Prototype: The Transformation of Unlimited Growth Museums, a study of the development of contemporary monasteries in Taiwan and the Tectonic Complexity of Minimalist Architecture.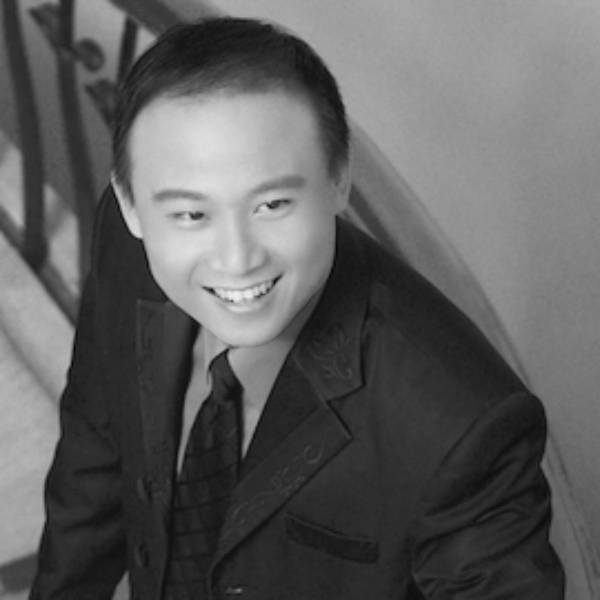 Director, Regenerative Earth and Anthropocene Design (READ),
Assistant Professor, PhD
Tunghai University, TAIWAN
More
Chiu Kuo Wei has done Phd in Architecture, SDE from National University of Singapore in 2013. He did Masters in Urban Development and Design from University of South Wales, Australia in 2002. His research areas are Sustainable Urbanism and Future Cities, Syncretic Urban Morphology, Planning and Design, Intelligible Urban Form & Biomimicry, Ancient Urbanism & Spatial Datum, Tangible and Intangible Heritage of Monuments and Sites. His dissertation was nominated by the Department of Architecture, School of Design and Environment at the National University of Singapore with outstanding theses in the areas of Environmental and Sustainability Research for the World Future Foundation (WFF) PhD Prize for Academic Year 2013-2014.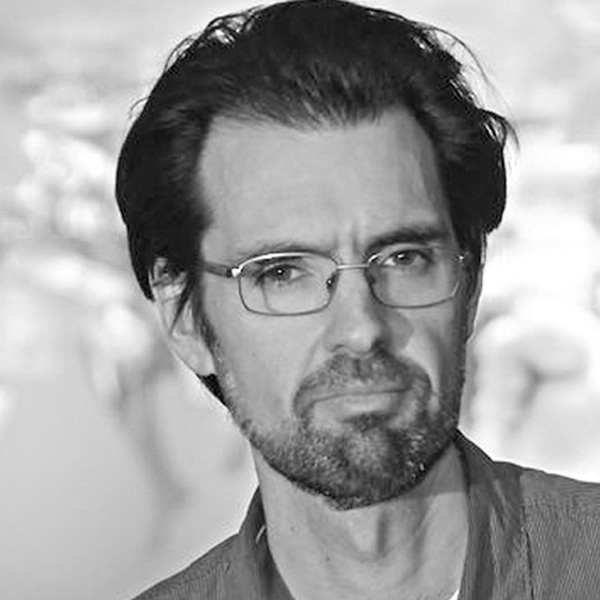 More
Daniel Canogar received an M.A. from NYU and the International Center for Photography in 1990. He presently lives and works in Madrid and New York City. He has created numerous public art pieces, including Waves, a permanent sculptural LED screen for the atrium of 2 Houston Center, Houston; Travesías, a sculptural LED screen commissioned for the atrium of the European Union Council in Brussels during the Spanish Presidency of the European Union in 2010; Constelaciones, the largest photo-mosaic in Europe created for two pedestrian bridges over the Manzanares River, in MRío Park, Madrid; Helix, a permanent LED sculptural screen made for Quantum of the Seas, a Royal Caribbean cruise ship and  Clandestinos, a video-projection presented on various emblematic monuments including the Arcos de Lapa in Rio de Janeiro, the Puerta de Alcalá in Madrid and the church of San Pietro in Montorio in Rome.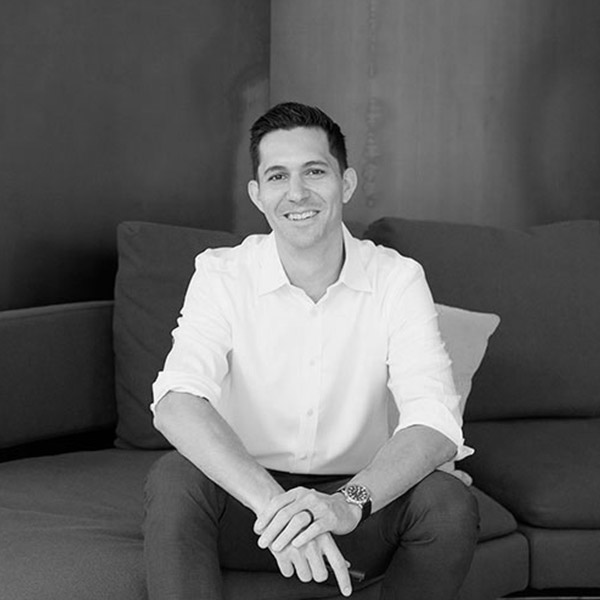 Studio Director, Principal
Gensler, Chicago, USA
More
As a Principal and Studio Leader, Eric made his career in redefining the design process from the perspective of the community, the environment and the city at large. He joined Gensler in the New York office in 2006 before transitioning to the Chicago team in 2013. In his time here, Eric has solved some of Gensler's most complex problems through an inclusive and adaptive leadership style. He has extensive experience completing projects for clients in financial firms, professional services, technology and consumer goods industries — bringing a sharp perspective and clear humility that inspires clients and colleagues alike. Eric is a Registered Architect and holds a Bachelor of Science in Architecture from The Catholic University of America and a Master's of Architecture from New Jersey Institute of Technology.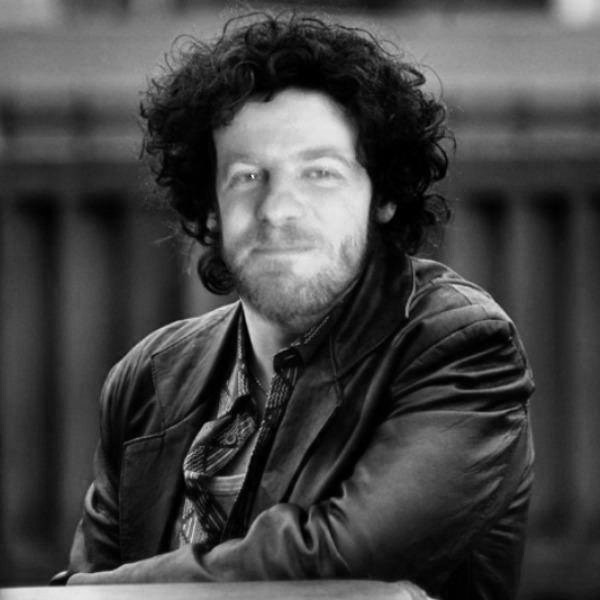 Co-founder, NEAR architecture
Greece
More
Dr. Fabiano Micocci is an architect working on the relationship between public spaces and landscape, architecture and geography. He is a founding member of NEAR architecture, a network of architects working on small and large scale design as well as theoretical research. He graduated from University Roma Tre in 2002 with the thesis "Study Center for the Regional Landscape Painting in the Lazio" that received the XV International Symposium of Urban Culture award at Camerino, Italy. His PhD degree, obtained from the University of Florence (2010) with the thesis "Mediterranean Topographies: Michelucci,Tàvora Pikionis and the idea of the Mediterranean 1945-1964", was focused on architectural practice in the Mediterranean after WWII.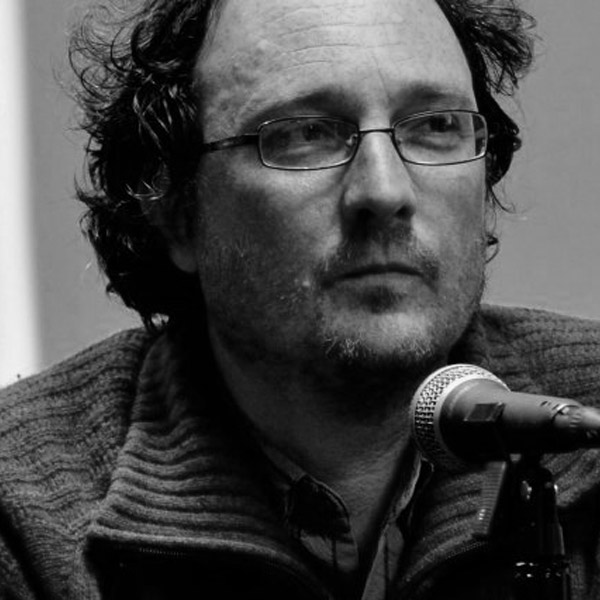 Co-founder, NEAR architecture
Greece
More
As an architect and researcher, Flavio Celis has focused above all on the study of architectural heritage and sustainable architecture. He has carried out, together with Ernesto Echevarría, the rehabilitation of the Cuartel del Príncipe as a Resource Center for Learning and Research for the University of Alcalá. This project received the First Architecture Prize from the City Council of the City of Alcalá de Henares in 2014. Along with Ernesto Echevarría, Flavio will be in charge of the study of the monumental structures of the Henenu (TT 313) and Ipi (TT 315) tombs and 3D reconstruction of various monuments in the Asasif and Deir el-Bahari areas.
Flavio Celis obtained his doctorate in Architecture at the Polytechnic University of Madrid in 1998. Between 2001 and 2005 he was an assistant professor of Design and Drawing in the Architecture Degree at the School of Architecture of the University of Alcalá. Since 2005 he is Professor of Sustainable Architecture, offering his teaching under the title of Master in Architecture at the University of Alcalá.
As a researcher at the University of Alcalá, Flavio has participated in numerous projects associated with architectural heritage and sustainable architecture. He has offered numerous congresses and conferences in Spanish universities as well as abroad, mainly in Italy, Portugal, Brazil, Chile, Mexico, India and China. He has participated in the development of two patents and has contributed to 20 national and international research projects, in addition to publishing in prestigious magazines, series and books.
The projects in which he has collaborated have been developed, above all, in Spain, Italy, Greece, Portugal, Mexico, Chile, France, India and Brazil.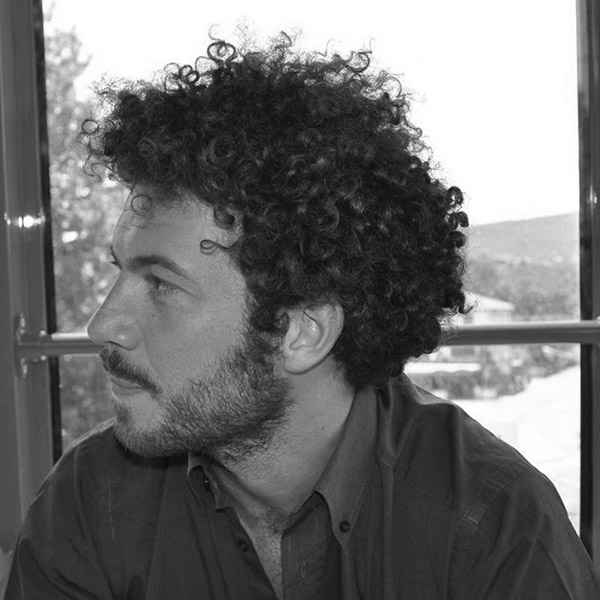 Architect, LOT+EK
New York, U.S.A.
More
Graduated in Architecture in 2010, Francesco Lorenzi obtained a Master in "Economics and Real Estate Management" in 2013 with a thesis on Public-Private Partnership in Urban Regeneration Programs.
In the G124 working group of Senator Renzo Piano, he has won the "The Plan Award" in the "Urban Regeneration" category with the urban regeneration project of the "Presidents' Viaduct".
He has lectured in various Italian universities and bodies including: University of Milan, Cagliari, Empoli, MAXXI, ANCI, etc .; he was a member of the jury of the 7th edition of the ISARCH prize.
Francesco has spent periods of research and work in Europe, South America and the United States, currently lives in Rome, where he is a registered architect since 2011.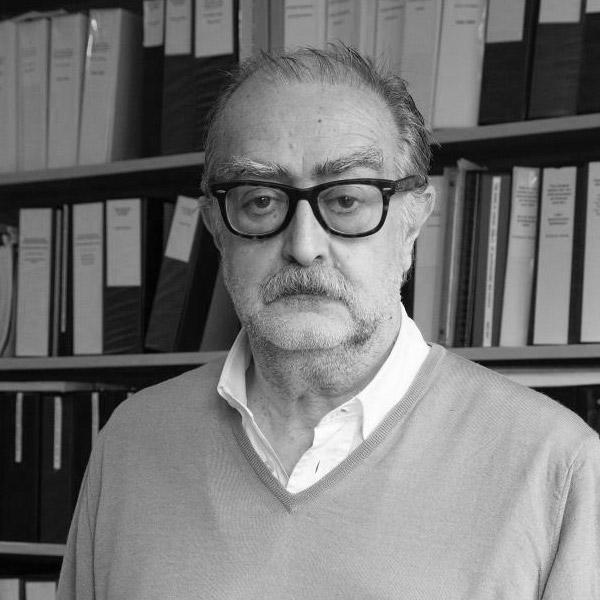 Assistant Professor, Department of Architecture
The Irwin S. Chanin School of Architecture, USA
More
Guido Zuliani is an architect and an educator. He graduated 'summa cum laude' from the Università IUAV di Venezia in the summer of 1980. In 1982, after the license exam, he became a registered architect. After graduation Mr. Zuliani began his academic activity as researcher at the Dipartimento di Progettazione Edilizia of the Università IUAV di Venezia until 1985. In the summers of '94 and '95 Mr. Zuliani co-founded and directed the International Workshop for Architecture and Urbanism in Venezia that had seen the participation of students from USA, Italy, Germany and Denmark. In 1996 Mr. Zuliani was shortlisted for the position of Resident Artist and Director of the Architecture Department at the Cranbrook Academy of Art and since 1998 Mr. Zuliani is an elected member of the Accademia degli Sventati in Udine, Italy, an Academy of Science, Letters and Arts founded in 1606.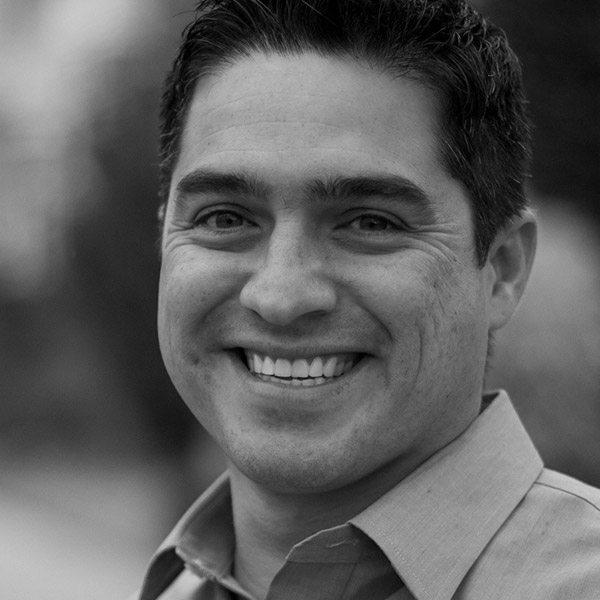 Associate, Gensler
North Caroliina, USA
More
Jack has an infectious passion for design, always interested in the intersection of business, creativity, and culture to generate value and enhance experiences. His personal mission is to empower people to be leaders and pursue their dreams with passion through the power of design. He is an architect and digital design leader in Gensler's Charlotte office. Some of his most notable projects include the worldwide corporate headquarters for SPX Corporation and the new office building The Duke Endowment foundation.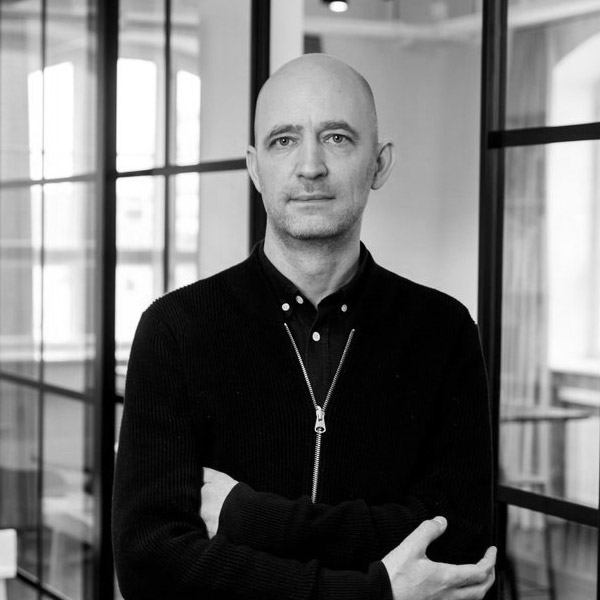 Partner, POLYFORM Architects
Copenhagen , Denmark
More
Jonas Sangberg is a partner in Copenhagen-based POLYFORM Architects. Jonas works in all areas of the architectural field ranging from planning, buildings and to product design, and he is involved from research and concept development to planning and design. His forte is tying projects together in such a way that unique, whole solutions are created based on the given conditions, and where the context and the financial aspect are thought into the project. Partner, Arkitekt MAA, MDL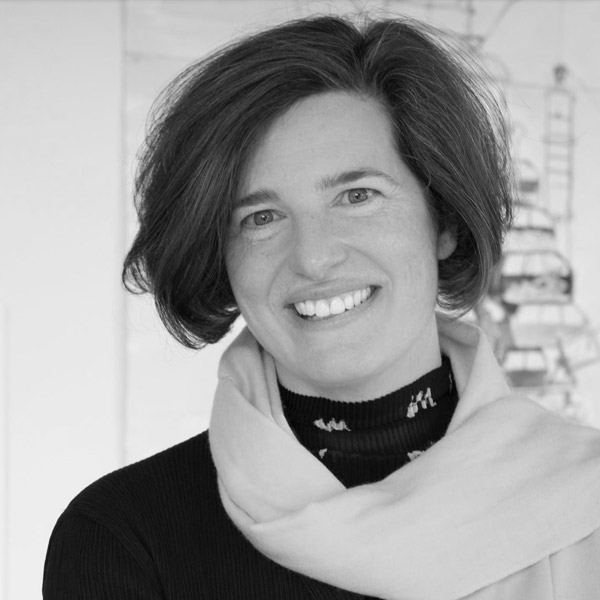 School of Architecture at The Boston Architectural College
More
Karen Nelson is dean and faculty of the School of Architecture at The Boston Architectural College. In 1994, Karen began teaching design studios at the BAC followed by theory seminars and faculty development courses. Karen practiced architecture working on housing for people with AIDS in NYC, a school building in MA, and on commercial projects. Karen's passion for contemporary art and architecture, landscape architecture, and linguistics inform her teaching and practices.
In 2011, Karen received the Edmund C. Toomey Award for Student Advocacy. In 2012, working with Tina Blythe and Len Charney, Karen received an NCARB grant to explore Collaborative Global Practice. Karen has also served as adjunct faculty in the Department of Landscape Architecture at the Rhode Island School of Design from 1995–2012.
Karen received her Master of Architecture from Columbia University and her Bachelor of Science in Art and Design from MIT.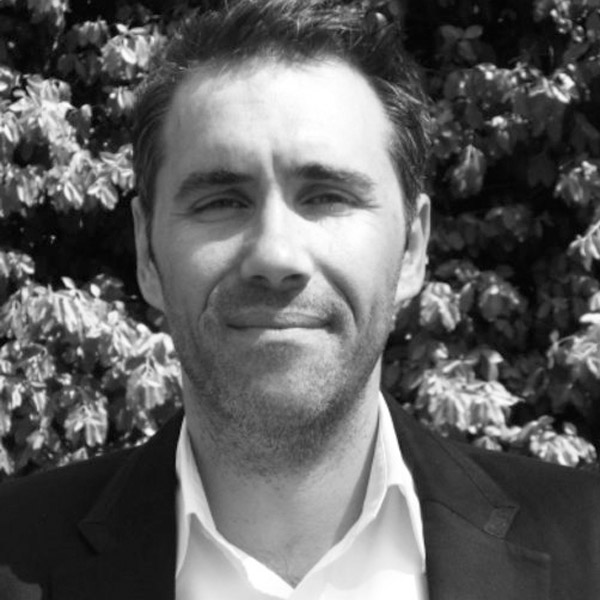 Senior Lecturer
The Boston Architectural College
More
Keith VanDerSys is co-founder of PEG office of landscape + architecture, an award-winning design and research practice based in Philadelphia. Using new media and fabrication technologies, PEG's work explores methods of systemic patterning to expand landscape's expressive agency in the shaping of the public realm.
The firm has been published extensively and won numerous design awards, which include: an Honorable Mention for their entry into the Buzzard's Bay Bridge: Park international design competition; the 2010 Emerging New York Architects prize; the 2010 Architectural League Prize for Young Architects + Designers sponsored by the Architectural League of New York; a Boston Society of Architects Research Grant; Metropolis Magazine's "The Select Ten;" a Pew Fellowship in the Arts, and were short-listed for the Movement on Main two-stage competition. Most recently, PEG, as part of a University of Pennsylvania Stuart Weitzman School of Design team (with Bionic) was selected as 1 of 10 teams in the Rockefeller Foundation's Bay Area: Resilient by Design.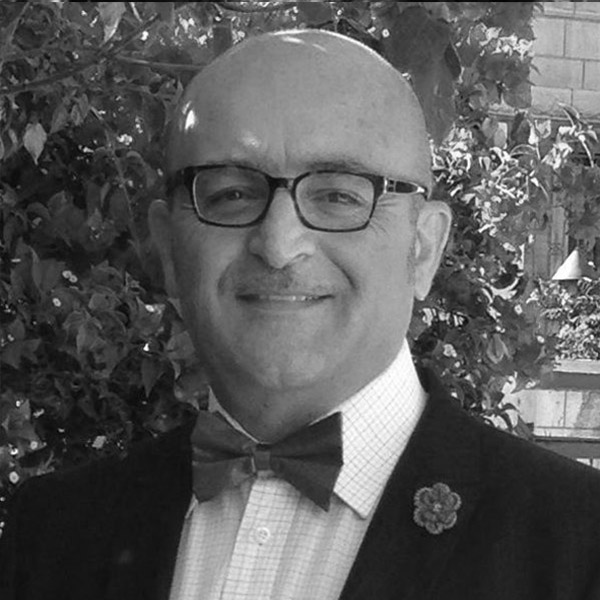 Professor
University of Petra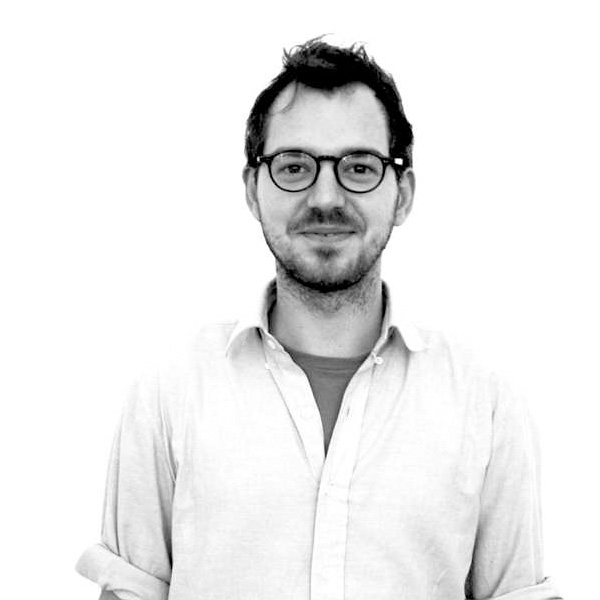 Associate partner, BC Architects & Studies
Brussels, Belgium
More
Laurens Bekemans is an architect and co-founder of Brussels-based BC architects & studies—an architectural practice and non-profit research entity and materials laboratory—and most recently, BC materials—an urban mining company that repurposes construction site waste. He is the author, with Pauline Lefebvre, of The Act of Building, and teaches at KU Leuven University and UHasselt.
Before co-founding his own practice, he has worked for Wolfgang Rossbauer architects, Switzerland, and Kris Scheerlinck architects, Spain.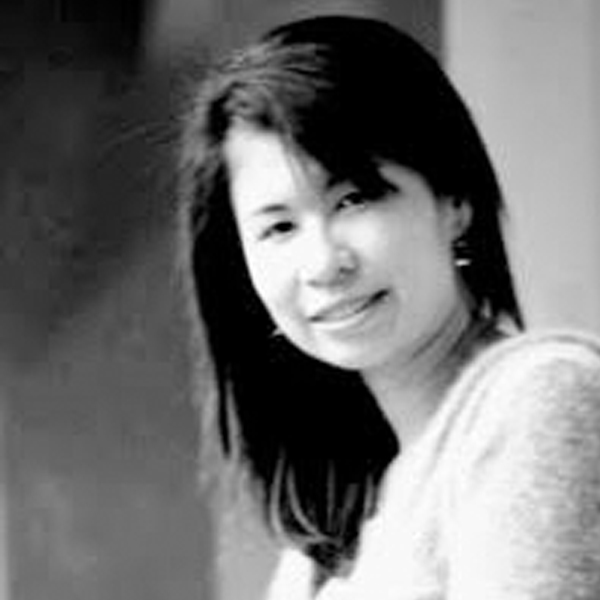 Assistant Professor
The Department of Landscape Architecture
Tunghai University
Taiwan
More
Developed innovative concepts by working together in intercultural and interdisciplinary teams on current environmental issues in the scale of regional/community and the fields of renewable energy development, landscape planning and management, and environmental impact assessment. My creative ideas are based on my delight on problem solving and on systematic strategy development. In my opinion pursuit of self-challenge contributes to professional activities.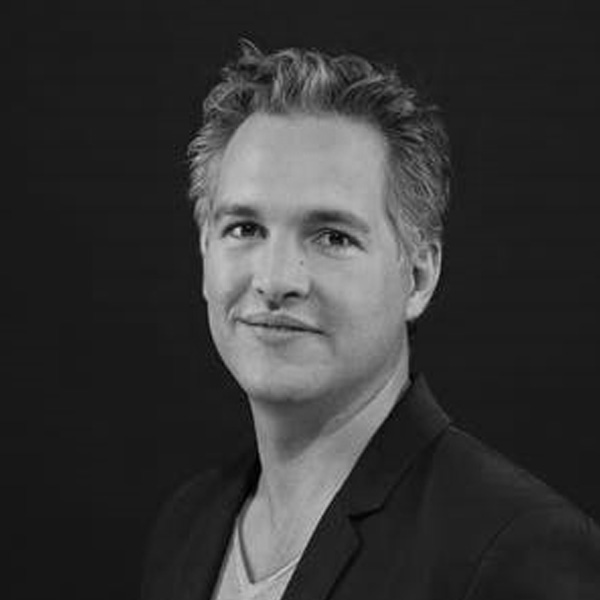 Director, Founder, NE-AR
Germany
More
NE—AR has considerable experience and knowledge in complex assignments in the field of architecture, urbanism and interior design, throughout various scales and stage levels. These ranges from product design to urban master plans, through small private refurbishments, residential, retail and infrastructural projects. Another NE—AR focus lies in temporary conceptual work –exhibition and installation design- allowing us to put into practice some of our research ideas.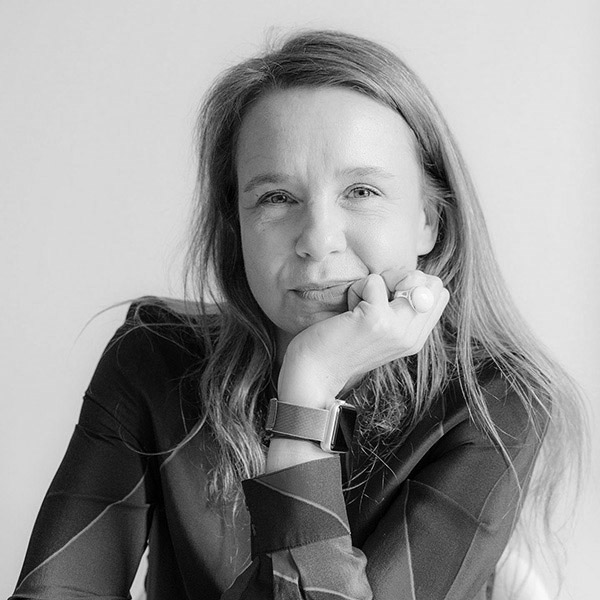 Associate Professor, New Jersey Institute Of Technology
New York, USA
More
International, award winning architect and the co-founder of estudio.entresitio, Maria Hurtado de Mendoza is an associate professor in the College of Architecture and Design at New Jersey Institute of Technology. Prior to NJIT, she was a faculty member of the Madrid School of Architecture at the Polytechnic University for 15 years, and visiting critic at the School of Architecture, Cornell University.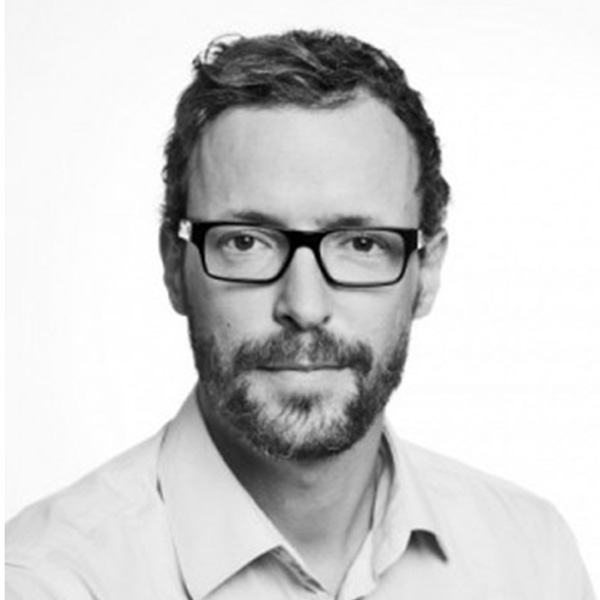 Associate Professor, New Jersey Institute Of Technology
New York, USA
More
Deputy chair of Architecture department, Matthias Rudolph is also a professor for building technology and climate-friendly design in the New Jersey Institute of Technology, New York.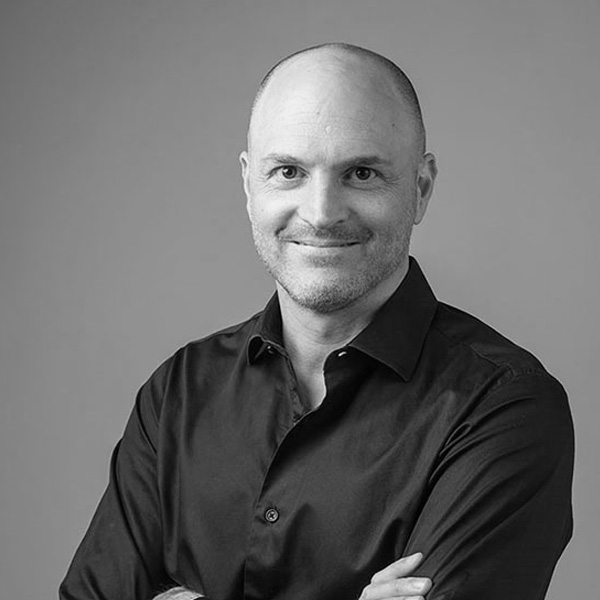 Assistant Professor & PhD Programme Coordinator
Singapore University of Technology and Design
More
Michael Budig is Assistant Professor in Architecture and Sustainable Design at the Singapore University of Technology and Design (SUTD). Before joining SUTD he was a senior researcher at the Singapore ETH Centre's Future Cities Laboratory (FCL) from 2011 to 2014 and was leading a Singapore based research team for Gramazio & Kohler's professorship for Architecture and Digital Fabrication (ETH Zurich). The project included PhD research, industry collaborations and design studios for Masters in Architecture students from ETH Zurich and NUS Singapore.
Prior to the activities at FCL Michael Budig was teaching and researching at Studio Hadid, University of Applied Arts Vienna, and the Institute for Experimental Architecture.Hochbau, University of Innsbruck. He is a registered architect (EU-wide, Austrian Chamber of Architects) and was principal at Moll Budig Architecture. Built projects include housing and industrial projects like a metal recycling company and soap production facilities, both located in Innsbruck (Austria). His main research focuses on parametric design, and digital fabrication and construction.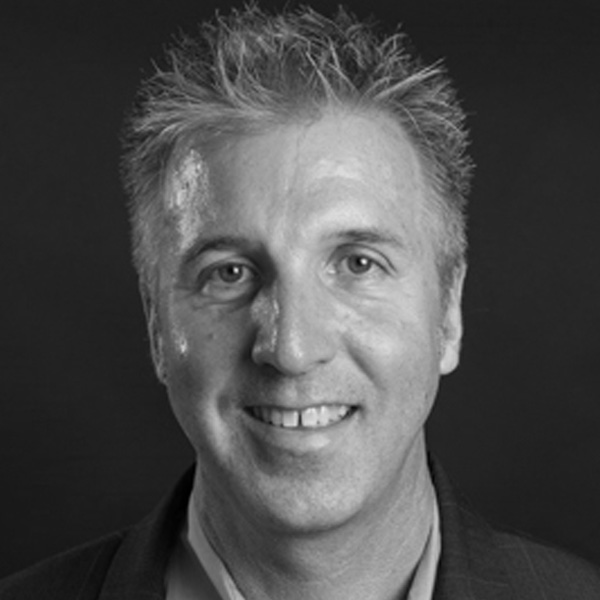 Professor
University of Colorado Denver
More
Michael K. Jenson is the Assistant Vice Chancellor for Research and Creative Activities at the University of Colorado Denver. He has a diverse background in the humanities with a Bachelor of Science in Architecture from the University of Texas, Arlington, a Masters in Architecture from Columbia University, and a PhD in Philosophy from the University of Edinburgh.
Alongside his role in the Office of Research Services, Michael is an Associate Professor of Architecture and Associate Dean for Academic Affairs & Operations in the College of Architecture and Planning. His teaching and research explores innovative interdisciplinary dialogues that are transforming design practice, the relationship between architecture and philosophy, and the creation of distinct cultural identity in the wake of globalization. He has published in journals such as Open House International, Drain Magazine, The Journal of Architecture, The Journal of Utopian Studies, and MONU (Magazine on Urbanism) as well as contributed to the books Design Studio Pedagogy: Horizons for the Future and Global Media, Culture, and Identity.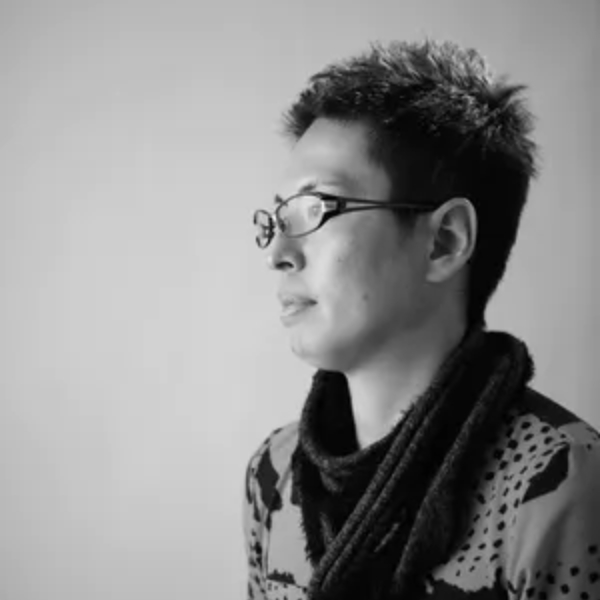 Director, Moriyuki Ochiai Architects
Japan
More
Moriyuki Ochiai, born in Tokyo, Japan, in 1973, is an architect and designer.
In 2008, he established his own studio, Moriyuki Ochiai Architects that is active in architectural, interior, furniture,landscape and industrial design. Their firm have won a numerous number of awards in Interior Design including Domus magazine, Japan Sign Design Association Awards etc.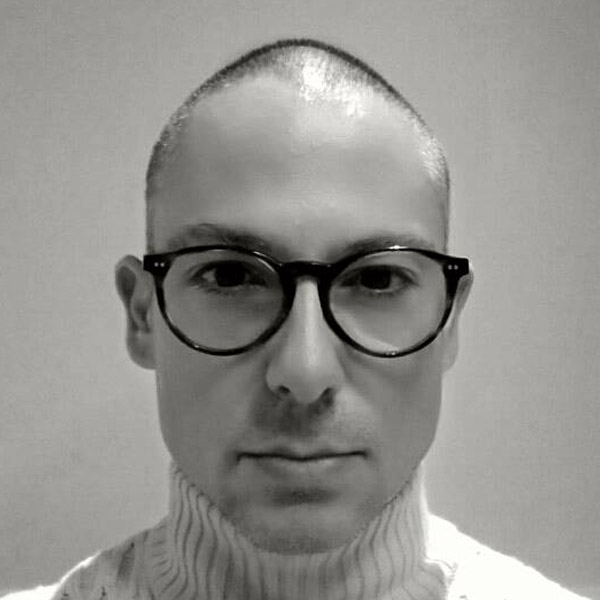 Owner, External Reference Architects
Barcelona area, Spain
More
Nacho Toribio graduated in Escuela Técnica Superior de arquitectura de Madrid (ETSAM).
Later, he has worked in offices of international importance as FOA (London), NO.MAD (Madrid),
MATOS & CASTILLO ARCHITECTS ( Madrid) and WHY ART PROJECTS ( Barcelona).
Currently, he is partner director of EXTERNAL REFERENCE ARCHITECTS, (recently awarded with the prize New Italian Blood 2011) with projects undertaken as the Spanish Pavilion at the World Expo Korea 2012, exhibition pavilions for Yota Devices at Mobile World Congress in Barcelona, the loft – plateau for Uroz Chu, staging project for Barcelona Shopping Night 2013 and the computer room (for Intel) for FC Barcelona. Projects under development as the traveling exhibition that will display the dome of the Human Rights and Alliance of Civilizations at the UN in Geneva, by the artist Miquel Barceló and projects under competition as the Spanish Pavilion at the World Expo Milano. In addition to these projects focused on the ephemeral and exhibition architecture, the firm has developed many others with architectural and urban scales as the hotel- spa in Arta Therme (Italy), a hotel for Husa group in Berlin (Germany), the shopping mall and hotel for AEDES in Corso Buenos Aires in Milan (Italy), the new skyscraper for the city of Irkusk (Russia) or the master plan for aeronautical companies in Toulouse (France).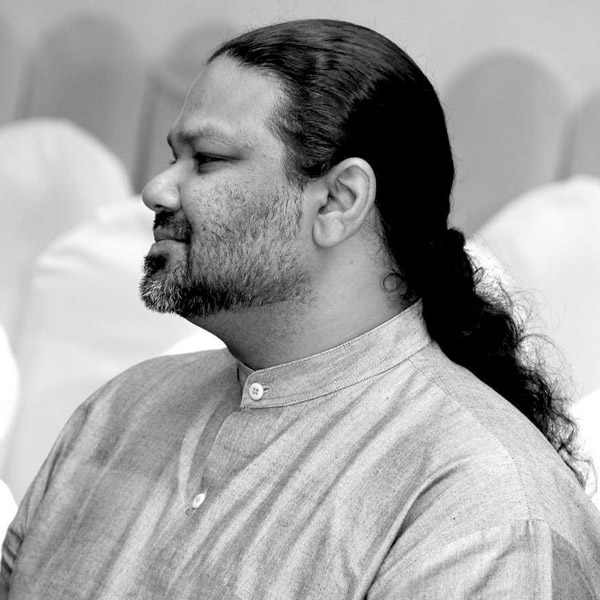 Senior Lecturer, Department of Architecture
University of Moratuwa, SRI LANKA
More
A Senior Lecturer at the Department of Architecture, University of Moratuwa, with a teaching and research focus on climate sensitive design at both, building and urban scales, strives to apply 'lessons-learnt' in his practice. The practice, now over ten years old, has been quite successful over the years, winning recognition for design, both locally and internationally. On the international `stage, he was awarded the 'Architecture Asia Award for Emerging Architects' as a part of the Asian Congress of Architects sessions in Malaysia, 2014. In his home country of Sri Lanka, he was the recipient of the 'Young Architect of the Year' in 2010 and Sri Lanka Institute of Architects, awards for Design excellence in 2007 and 2011.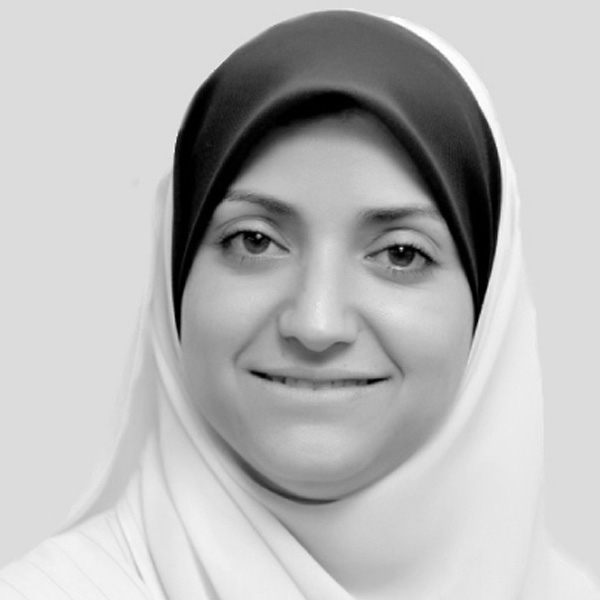 Professor
German-Jordanian University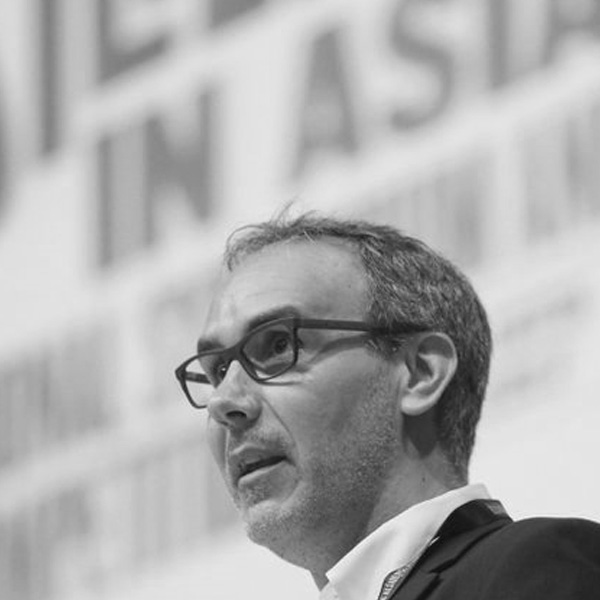 Program Director, Master Urban Design
National University of Singapore
More
Born in Barcelona, Oscar Carracedo is an Architect, Urbanist and Professor at the National University of Singapore where he directs the InnerHoods Lab. He holds a M.Sc. in Urban Design and Planning and an M.Arch, both with distinction, from the UPC_BarcelonaTECH. Later he earned a Postgraduate in Urban Design and Planning from the Massachusetts Institute of Technology (MIT).
Professor Carracedo is the Director of the Designing Resilience in Asia International Research Programme (DRIA); Programme Director of the Master of Urban Design at the National University of Singapore; Technical Expert in Smart Cities and Urban Development of the Smart City Expo World Congress; Co-chair of the Great Asian Streets Symposium (GASS); Committee Member of the UN-Habitat Academia and Research Constituent Group and member of Habitat UNI.
At the InnerHoods Lab he is leading research on Resilient and Livable Neighborhoods, Informal Urbanism and Integrated Planning.
Professor Carracedo is the author of numerous books, book chapters, and articles about urbanism and architecture, including his last edited books "Ibid./In the same place", "Indushoods", "Naturban"​, "Urban Revitalization Strategies for Low-Income Communities"​ and "Asian Urban Places"​. He is now member of the Board of Editors of the International Journal of Architecture and Sustainable Urbanism (IJASU) in Cairo.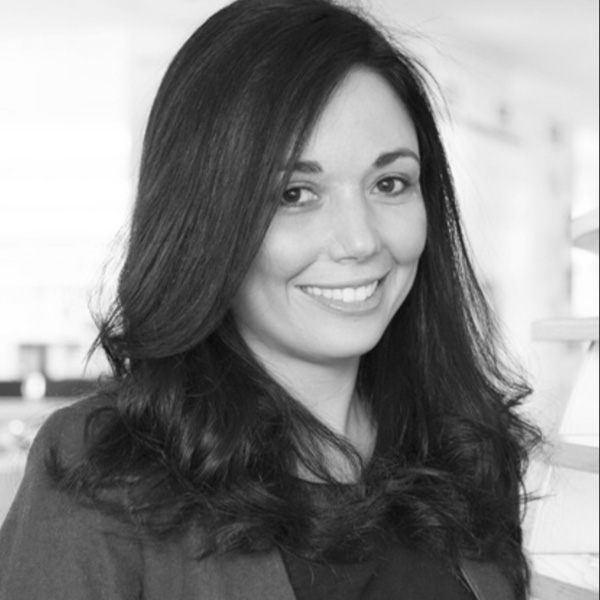 Associate, Gensler
Sao Paulo, USA
More
Patricia Nobre is a senior design strategist who believes in the power of design to engage all learners. She brings over a decade of experience in designing innovative learning environments throughout Latin America, the Middle East and the United States. Her academic background in architecture and education give her the tools to affect substantive and effective change in how we learn.
Patricia is passionate about research and using data to inform the next generation of learning spaces. She believes, however, that design is a constant co-creation. An experienced facilitator, Patricia has expertise in engaging a wide spectrum of users to jointly reimagine the future of learning. Her portfolio of education projects includes work with M.I.T., Harvard University, Brown University, Syracuse University, Northeastern University, Colby College, MassArt, Worcester Polytechnic Institute, The Boston Ballet, PWC, Avon, P&G, and Apple. A frequent blogger and speaker, Patricia has presented at SCUP, SXSWedu, and several educational conferences internationally. Patricia is committed to helping clients across industries leverage their investments in space to achieve their missions and foster the passion for lifelong learning.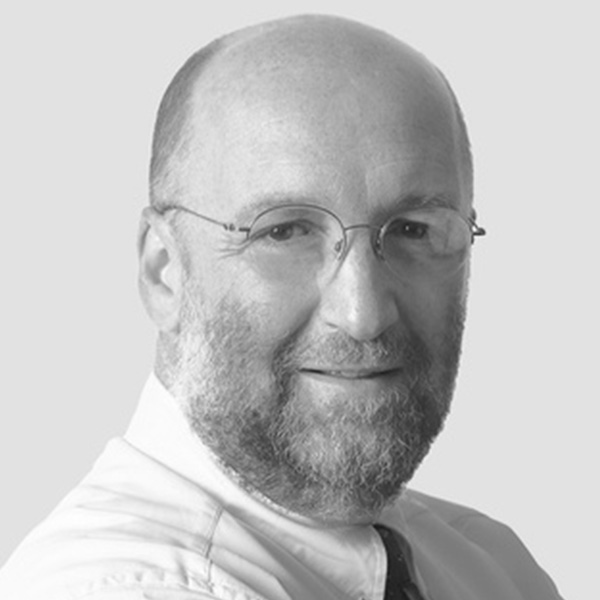 Design Leader, SmithGroupJJR
Detroit, Michigan, USA
More
He has served as lead designer on world-class scientific research labs, academic buildings, R&D facilities and museums, including the Facility for Rare Isotope Beams on the Michigan State University campus, and the First Automotive Works R&D center in Changchun, China. "I always consider the trust clients extend to me to create architecture for them," notes Paul. "It is a privilege I don't ever take for granted. These clients have great expectations; to create works that exceed those expectations is a challenge I relish." As for what the future holds, "I want the flying car," he declares. "The engineers promised us that when I was a child. Now it's time to ante up."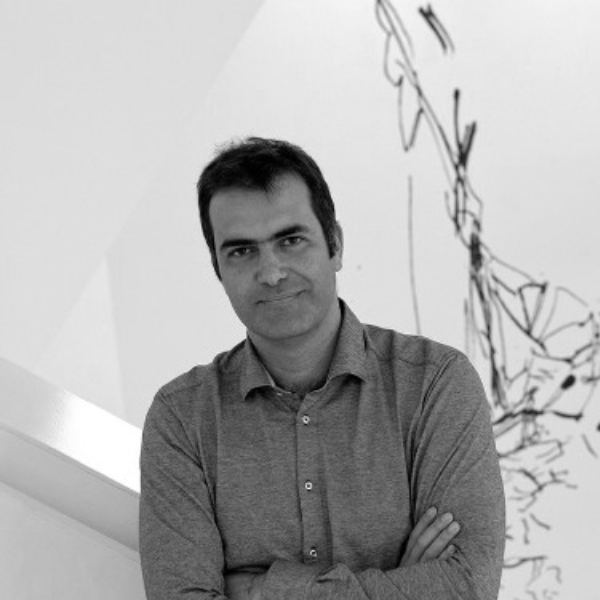 Founder, Campos Costa Architects
Portugal
More
Campos Costa Architects was found at the end of 2007 as an interdisciplinary research and development practice to inform architectural design. The office has received numerous awards and honours, including: A.prize 2012 Exposynergy premia l'architettura ", promoted by Triennale di Milano; 2012 40 under 40 winners- Europe´s Emerging Young Architects and Designers; "Next Generation Award" for "Casa Não casa "; Magazine Metropolis, New York. An Honorable Mention in Gyeonggi International Ceramix Biennale – Seoul – South Korea; Awarded "Premio Signorini" – urban intervention in the garden corso Magenta, Organized by D'Ars Agency, Milan; Award Libero Ferretti "Dove Abita l'utopia" – organized by the foundation Libero Ferreti and Domus Academy – with the intervention "Landscapes Indivisible" in Rome.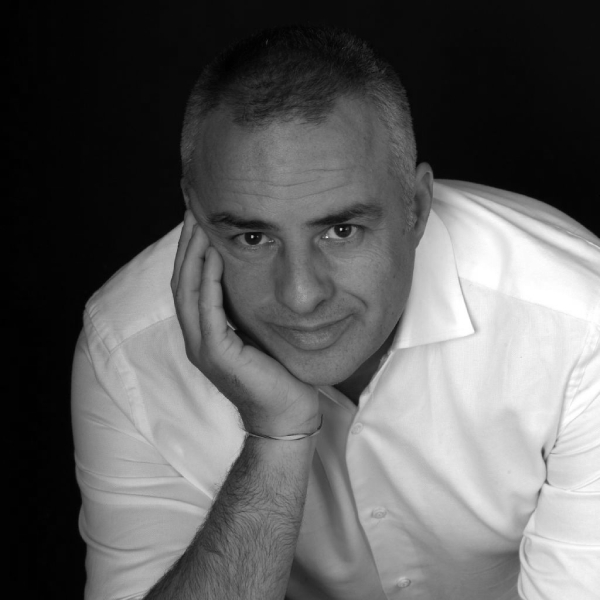 Founder, Pepe Gascón Arquitectura
Barcelona, Spain
More
Qualified as an Architect at ESARQ (Universitat Internacional de Catalunya) in 2002 and as an Architectural Technologist at the EUPB (Universitat Politècnica de Catalunya) in 1997.
In 2003 he established Pepe Gascón Arquitectura, a multidisciplinary architectural consultancy with a young, creative and innovative team.
They develop architectural, urbanistic and interior design projects of varying scale and technical complexity, in both the public and private spheres with their own work methodology and orientation, combing a love for architecture with technical effectiveness and constructive pragmatism.
Their work has been published and exhibited in numerous publications and exhibitions, national and international.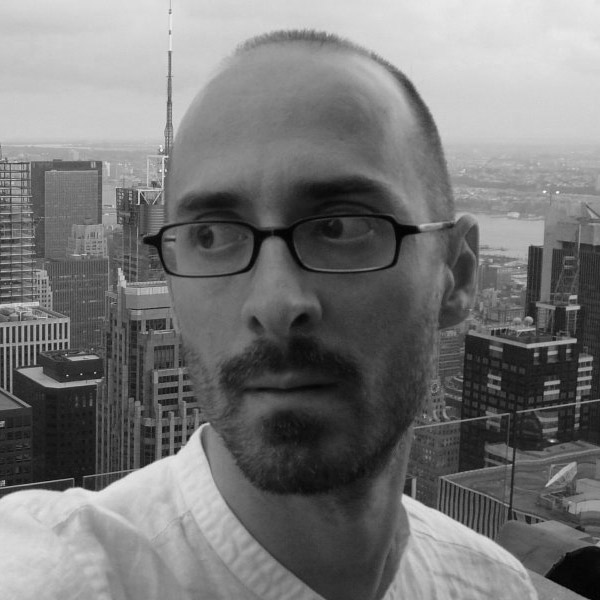 Co-founder, Vora
Barcelona, SPAIN
More
Barcelona, 1973. Graduated from ETSAB, 2000. Studied in FAUTL Lisboa, 1996
Co-founder and lead architect of vora since 2000.
Currently teaching project design at ETSAV (UPC, Sant Cugat del Vallès). He's been teaching (2010-2014) and organizing the Culture Department (2015) at ETSALS (URL, Barcelona). Teacher at the Taller Vertical Workshop at ESARQ (UIC, Barcelona) in 2010 and 2012. Former assistant professor at the Masters Program in BIArch (Barcelona) in 2010-11. Member of various academic juries in catalan universities.
Member of "aproximacions" collective (trad. approximations, or approaches), editing a quarterly fanzine on urban intervention proposals. Co-curator of "Estacions Transformadores" talks in 2008-2010 and "Sensitive Matter: Young Catalan Architects", exhibition displayed in Lisbon, Coruña, Berlin and Barcelona between 2010-2012.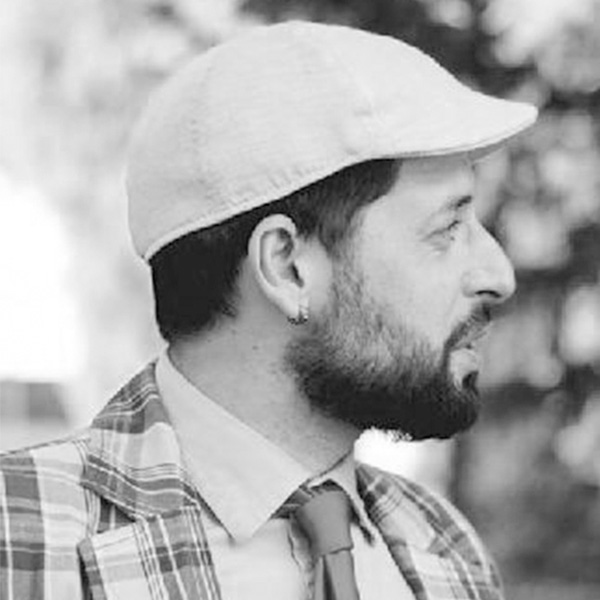 More
Toggle content goes here, click edit button to change this text.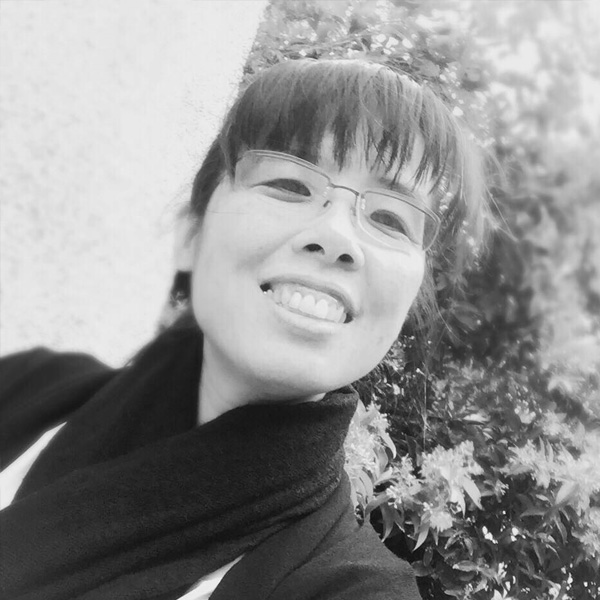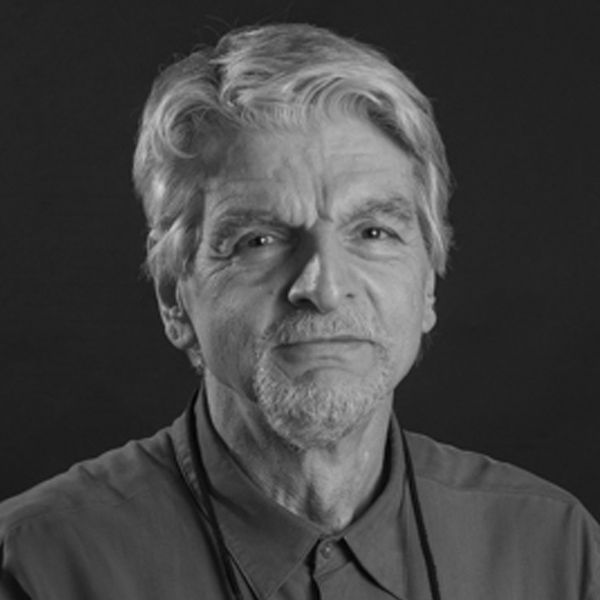 Senior Instructor, Department of Architecture
University of Colorado Denver, USA
More
"As an architect, my primary commitment is toward helping people make places – places in which people can thrive, interact, and do good work. In other words, to simply be in more ways than one. Within the place making, I am particularly interested in the rigorous intertwining of the practical and the poetic. I feel that the practical and the poetic together help us create a more socially responsible, experientially palpable, effective, physically engaging architecture in which many can participate."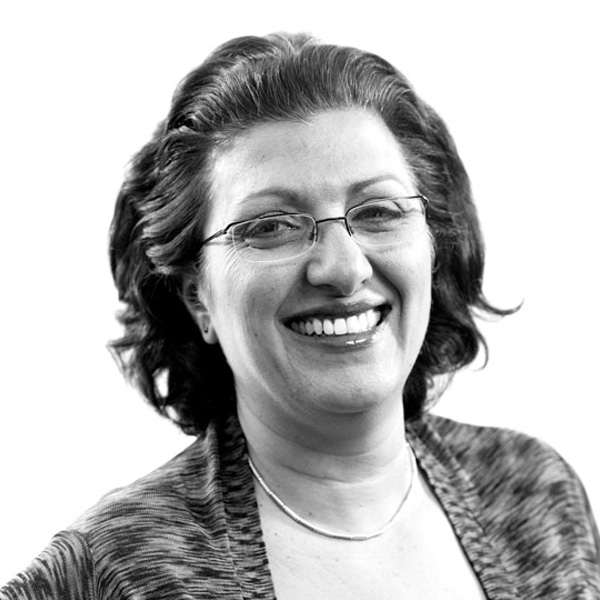 Director of Hospitality
Management Board Member HOK Toronto
More
Based in Toronto, Randa Tukan, IDC, LEED AP BD+C, has more than 25 years of experience in interior architecture and design, both in Canada and around the world. As a leader of HOK's Hospitalitypractice, she uses design to advance clients' branding and positioning. Randa is fluent in English, French and Arabic.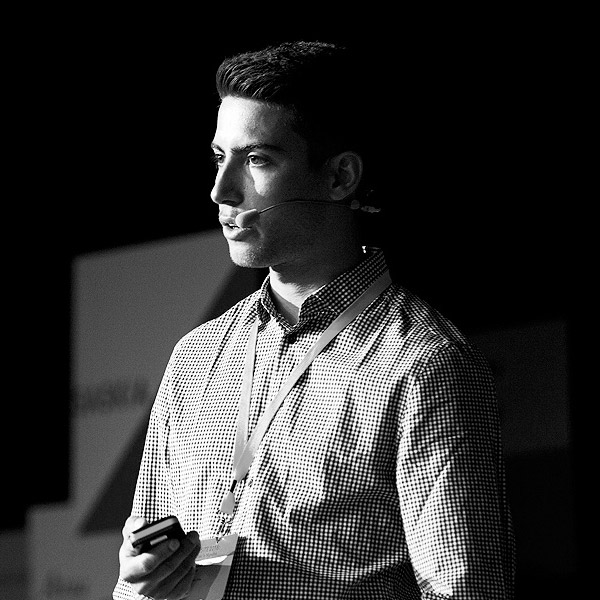 Execitive Director, Consultant
Catalytic Action, HelpAge International
London, UK
More
Riccardo is an architect and international development practitioner with experience in research, design and planning in different countries such as Lebanon, Jordan, Kenya, Cambodia, Italy, Germany, Poland and the UK. He holds an MSc from University College London (UCL) in Building and Urban Design in Development. After graduating in architecture at Politecnico di Milano, he co-founded the project "Mathare River" (www.mathareriver.wordpress.com), which aims to use urban agriculture and waste management interventions as tools for environmental regeneration in the Mathare slum (Nairobi, Kenya). In Nairobi he worked as researcher and field project manager for Liveinslums NGO. Throughout his career he was able to experience various people centered design approaches. He is now co-funder and executive director of the not-for-profit design studio CatalyticAction (www.catalyticaction.org).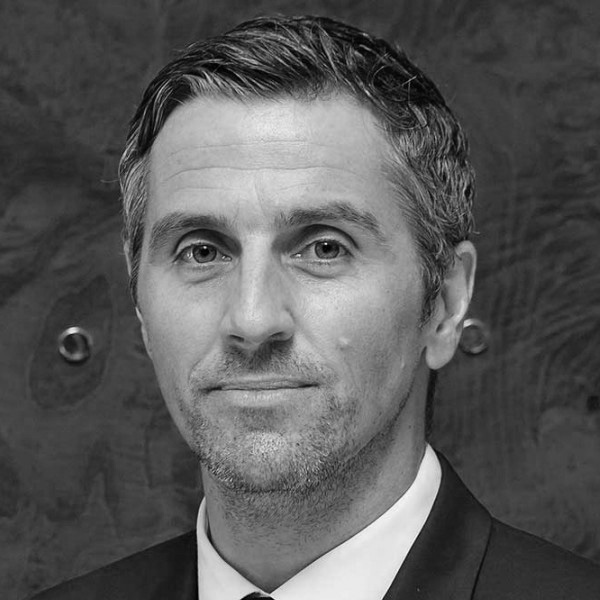 More
Richard is an experienced RIBA and UK registered architect and principal with over 15 years of wide-ranging international experience. Since joining the Woods Bagot Dubai studio in early 2011 Richard has led some significant and notable projects including the IRENA HQ building and the first residential development at Masdar City along with high profile mixed-use lifestyle developments in the region.In addition to providing studio and project leadership he is also a committee member of the Middle East Council for Offices (MECO), an external group dedicated to improving the quality of office developments in the region. Richard has excellent design capabilities and demonstrates strong leadership, communication and technical skills along with commercial acumen. Richard is passionate about design and is committed to producing projects of the highest quality.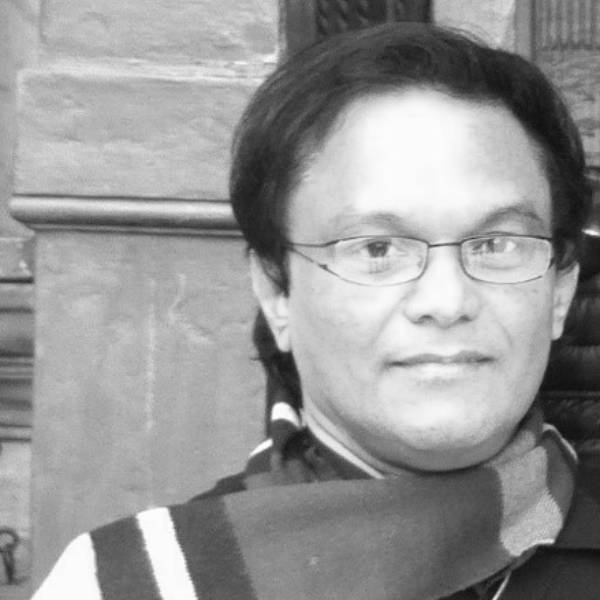 Dr. R. M. K. U. Rajapakshe
Faculty of Architecture
University of Moratuwa
Katubedda, Sri Lanka
More
Dr. RMKU Rajapakshe completed his Masters in Architecture from The University of Queensland ,2004.
His key research area are: Architecture for thermal delight, Green architecture, Sustainable retrofitting of non-domestic buildings, Climate responsive urban environments , Energy sustainability of buildings.
Among a host of other awards, his work has been honored with Best Researcher Award, Sri Lanka Institute of Architects and Dr. Justin Samarasekara Award for the Best M.Sc. (Architecture) Dissertation, University of Moratuwa.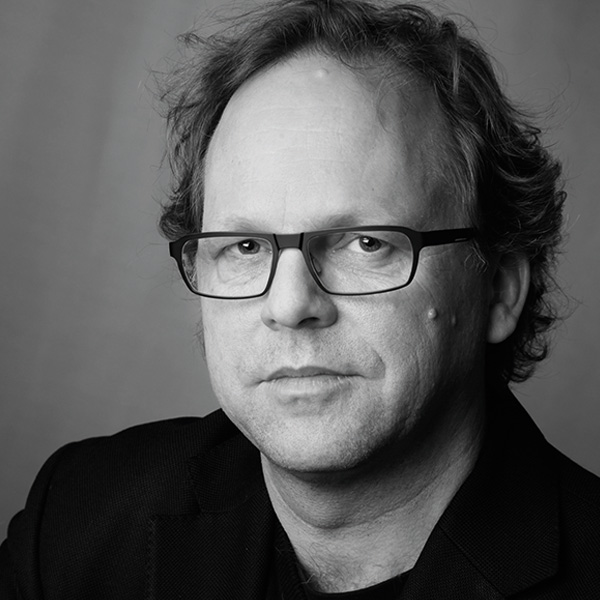 Board of Directors
The Graz University of Technology
More
In the realm of architecture Roger Riewe deals with architectural topics beyond form, with architecture as a background, of everyday life, and its sensation and signatureless architecture. In the field of technology he focuses on new materials and their use in architecture and on the demand for as yet unavailable materials as a demand of architecture.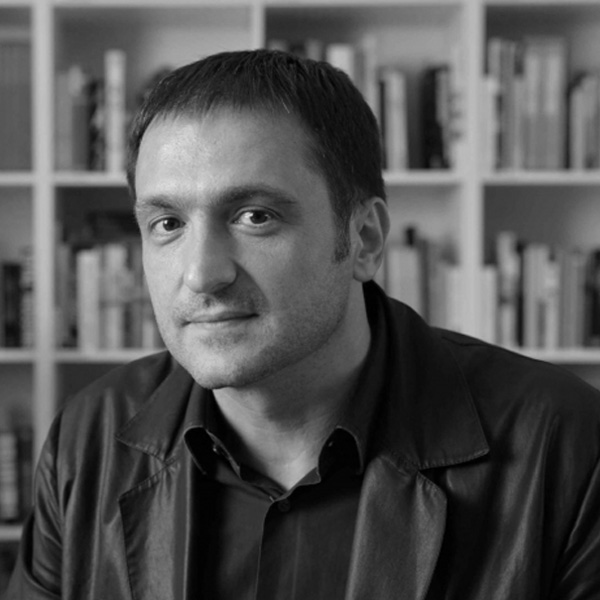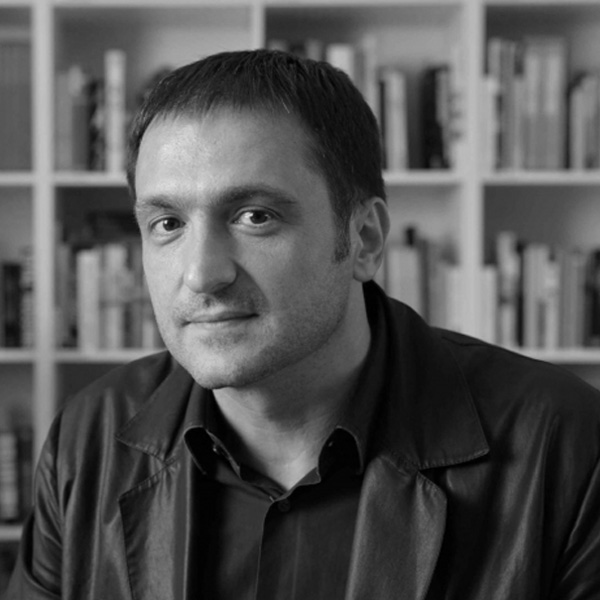 Director, Regenerative Earth and Anthropocene Design (READ), Assistant Professor, PhD
Tunghai University, TAIWAN
More
Chiu Kuo Wei has done Phd in Architecture, SDE from National University of Singapore in 2013. He did Masters in Urban Development and Design from University of South Wales, Australia in 2002. His research areas are Sustainable Urbanism and Future Cities, Syncretic Urban Morphology, Planning and Design, Intelligible Urban Form & Biomimicry, Ancient Urbanism & Spatial Datum, Tangible and Intangible Heritage of Monuments and Sites. His dissertation was nominated by the Department of Architecture, School of Design and Environment at the National University of Singapore with outstanding theses in the areas of Environmental and Sustainability Research for the World Future Foundation (WFF) PhD Prize for Academic Year 2013-2014.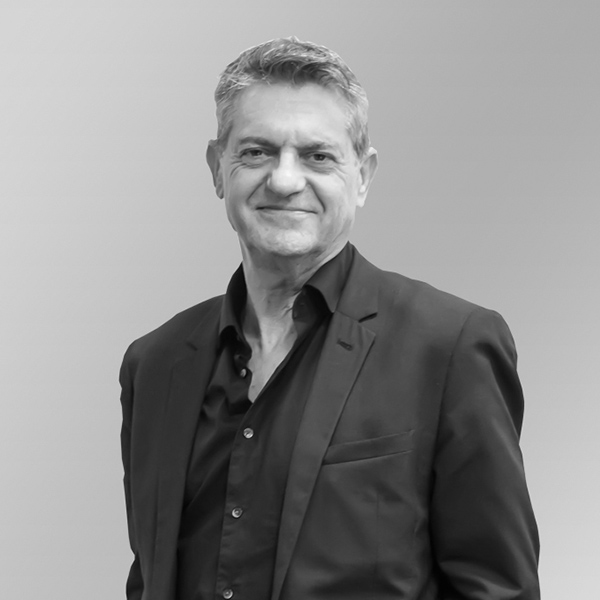 Director Aedas
London, UK
More
Based in London, Simon is a highly creative individual and an award-winning designer with broad experience across many industry sectors. During his 27 years in professional practice, he has become an acknowledged expert, bringing an intellectual, challenging and strategic viewpoint to his clients. Simon is passionate about how design can make a valued difference to his clients' organisations and their projects. He is renowned for fostering dynamic relationships with end users, developers and real estate brokers to ensure that his innovative and creative design solutions will have a positive impact. – MSIAD (Environmental Studies)
-Member of Association Parliamentary Group for Design Innovation
-Council Member of Interior Design Association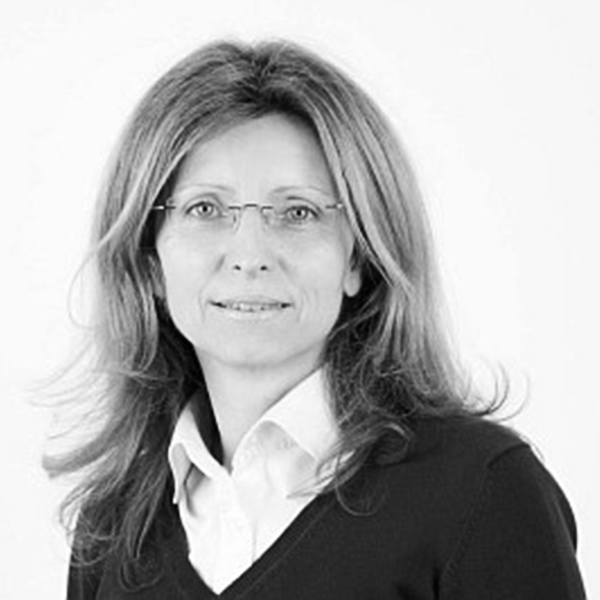 Professor
The Graz University of Technology
More
Stavric Milena graduated from the University of Belgrade and worked as an assistant and lecturer at the University of Belgrade from 1994 to 2004. Since 2004 she has taught at the Graz University of Technology, at the Faculty of Architecture, at the Institute of Architecture and Media and has been Assistant Professor since 2014. She is a visiting professor at the Academy of Fine Arts in Vienna, at the Joanneum University of Applied Sciences in Graz and at the University of Novi Sad in Serbia and has given guest lectures at several universities – Mexico, Hamburg, Istanbul, Maribor and Banja Luka – as well as several lectures at various universities in Europe within the framework of research projects aiming at the implementation of digital technology in architecture and education. In addition, she continuously organizes exhibitions of her students' work.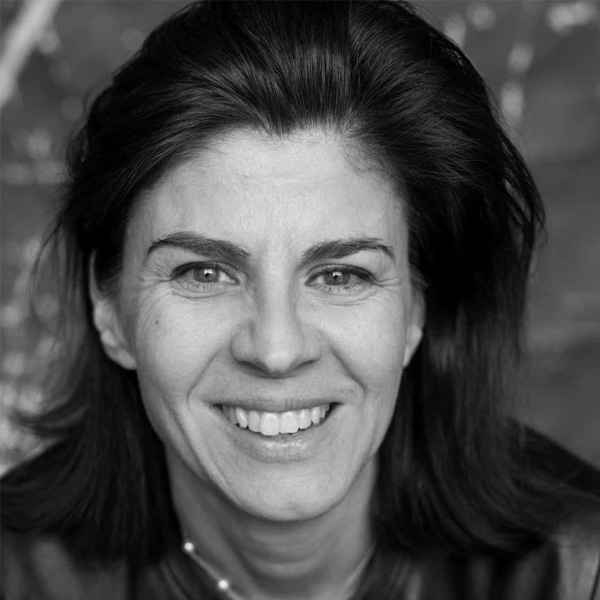 Adjunct Assistant Professor, Department of Architecture
Pratt Institute, Brooklyn, USA
More
Stephanie Bayard teaches design studio and urban design seminars. She received her Architecture Diploma with distinction from Paris La Villette, France, and her MsAAD from Columbia Unviersity. Previously, she taught at Ohio State and Rensselaer Polytechnic Institute. She founded aa64 with Phillip Anzalone, as an experimental practice focusing on design, digital fabrication and material construction in USA and Europe. Their work has been published and exhibited at the AIA NY Center for Architecture.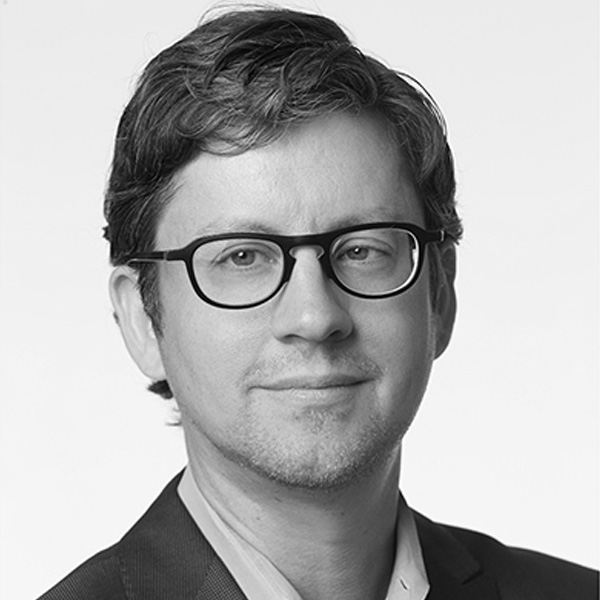 Board of Directors, Design Leader, Firm Leader
SmithGroupJJR, Washington D.C. USA
More
"Architecture really is a multi-headed beast," states Sven, and he means that in a good way. "It's why I went into the field. I like that each project has untapped potential. But I did not anticipate that I would be working on so many different types and scales of projects, which I really enjoy." As senior designer in the Washington, DC Workplace Studio, Sven has contributed to a variety of mixed-use, commercial and institutional projects from DC to India. Perhaps endless untapped potential is what draws Sven to music, too. He plays and listens to music as a creative outlet and, if not for architecture, would have pursued a career in sound design. He even has a desire to master the oud, an obscure pear-shaped stringed instrument with origins in the Mideast and North Africa. Other cultures clearly pique his interest: If he could go anywhere in the world, "I would take a private train across China with my family, with tours, hiking, and feasting along the way."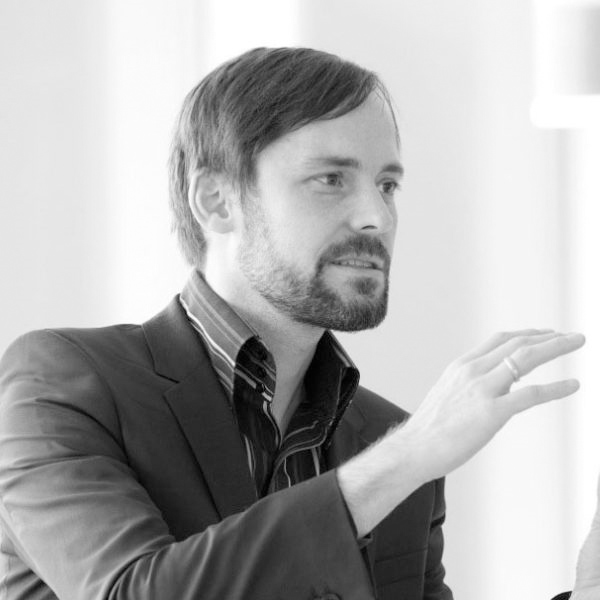 Co-Director, LAVA
Berlin, GERMANY
More
Tobias Wallisser is partner of LAVA – Laboratory for Visionary Architecture which was founded in 2007 by Chris Bosse, Alexander Rieck and Tobias Wallisser. LAVA operates as international network from offices based in Berlin, Stuttgart and Sydney. Currently, the office works on projects in Germany, Saudi Arabia, China and Australia.
After studying architecture in Berlin, Stuttgart and New York, Tobias worked in the United States, Netherlands and Germany.
For 10 years Tobias was Associate Architect at UNStudio in Amsterdam. He played an instrumental role in the emergence of the Stuttgart Mercedes-Benz Museum which has attracted worldwide attention for its innovative spatial concept.
Since 2006, he is Professor of Innovative Construction and Spatial concepts at the State Academy of Fine Arts Stuttgart.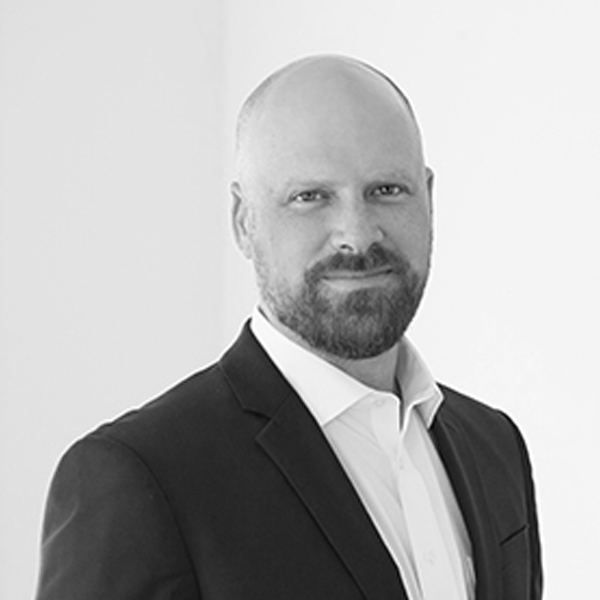 More
Trevor started Suprafutures in 2013, as a result of the collaboration with the Land Art Generator Initiative and is currently working on several sites for the installation of Windnest. He is a registered landscape architect.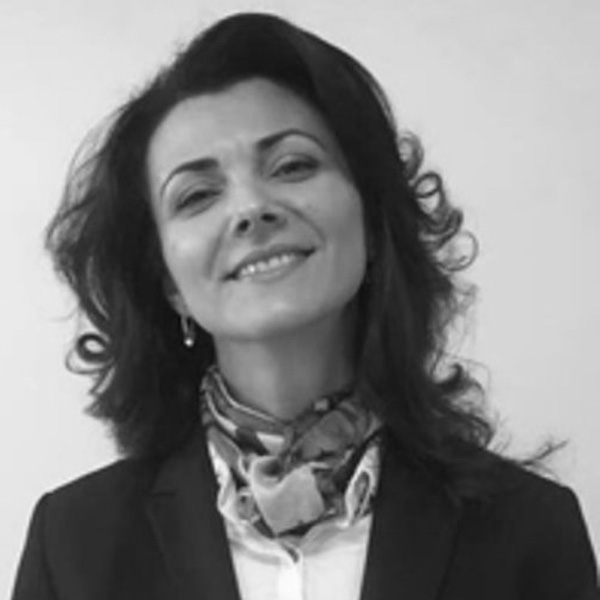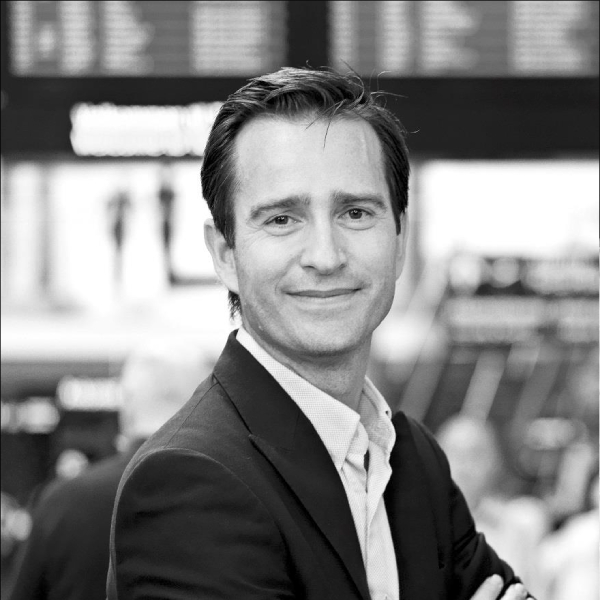 Managing Director, Founding Partner at ARROW
Copenhagen, Denmark
More
Master in Architecture, Ulrik Raysse is Managing Director and founding partner at ARROW. Ulrik oversees Arrow's performance as a business, focusing on the strategy and policy issues of the company. He comes from a position as owner at Henning Larsen Architects where he headed numerous award winning international projects. Ulrik has been active on the global scene for more than a decade leading large international multidisciplinary teams to success. The last years have been spent making use of his expertise on the African continent.
Ulrik is skilled in delivering commercial complex projects; such as the 265.000 m2 mixed use One Berkeley Court development, or the 50.000 m2 sustainable headquarters of the Spiegel Magazine. Ulrik also has the sensibility to deliver large public project such as 25.600 m2 National Concert Hall in Ireland with world class acoustic design. Ulrik is an experienced International Speaker and juror of International competitions. He is appointed external examiner at the Royal Academy of Fine Art.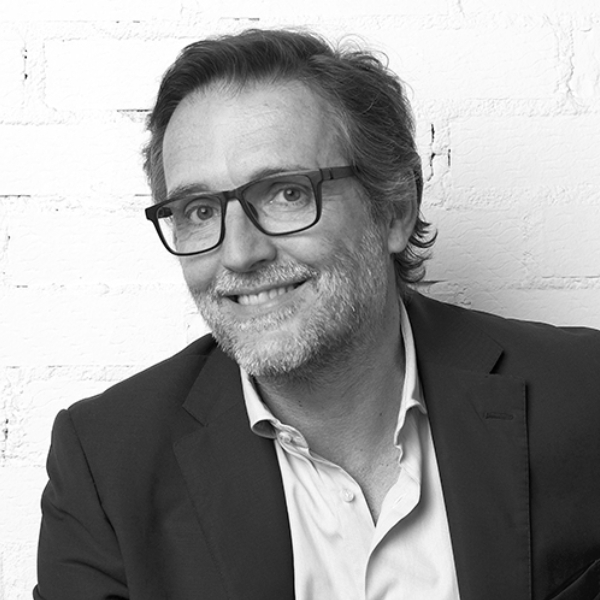 Principal Architect, Urko Sanchez Architects
Kenya
More
Born and raised in Madrid, Spain, Urko Sanchez began his architectural studies in 1988. It took him 10 years to complete his coursework because of a huge passion for travel. "From the time I was very young, I have always loved traveling," says Urko. "I've been in more than 40 countries." From Canada to Argentina, from India to Africa, Urko has seen a great deal of the world. Urko Sanchez Architects is an award-­winning Kenya and Spain-based boutique architectural firm renowned for excellence in design.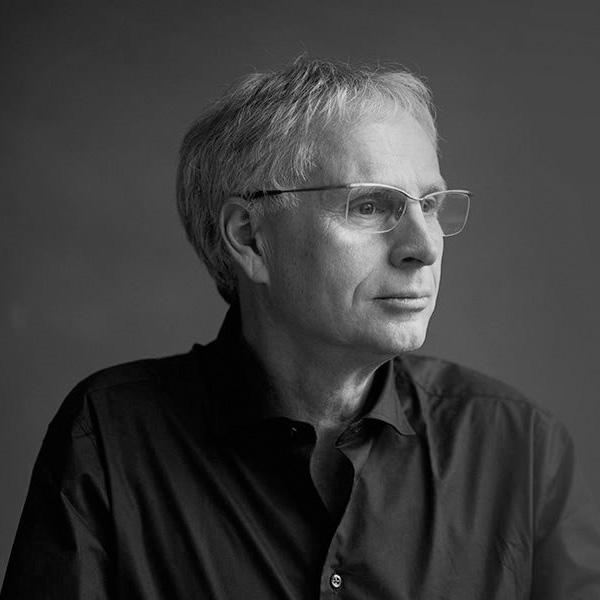 Director, VS siteworks
Washington, USA
More
After graduating in Architecture from the Polytechnic of Zurich with Dolf Schnebli in 1983, Valentin Bearth began to collaborate with the Peter Zumthor practice. In 1988 he and Andrea Deplazes foundedthe Bearth & Deplazes practice, with offices at Chur and Zurich, and took Daniel Ladner into partnership in 1995. The firm has produced numerous housing projects and commissions for public works and schools, receiving widespread recognition in Switzerland and abroad: in 1999 it was a finalist in the Mies van der Rohe Award. From 1997 to 2000 he was a member of the Federal Commission for the Protection of Monuments in Switzerland.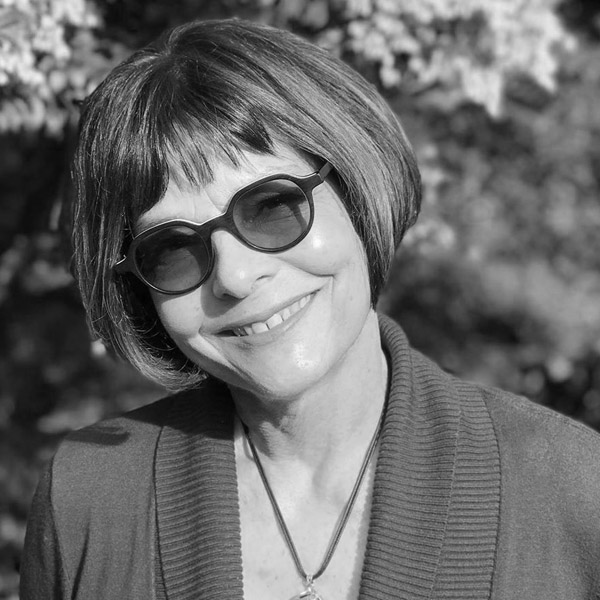 Director, VS siteworks
Washington, USA
More
The focus of Vicki Scuri's practice is community-based design for infrastructure, with emphasis on community identity through awareness of place, history and culture. For more than 25 years, I have participated on design teams across the US, creating holistic environments, often becoming local landmarks, reflecting collective values, shared histories and symbolic meanings that enrich and extend our lives through day-to-day experience and collective memory.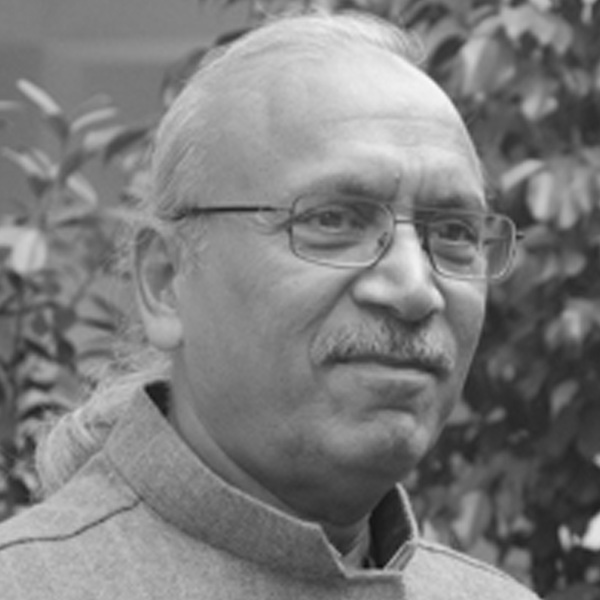 Founder and Director, Space Design Consultants
New Delhi, INDIA
More
Graduated in architecture in 1969 from School of Planning & Architecture, New Delhi. He spent two years studying pre-fabricated housing in Denmark. From 1973 to 1989 he was full-time faculty of architecture at School of Planning & Architecture, New Delhi. In 1984 he completed his work for Ph.D. at the Center for Energy Studies, Indian Institute of Technology, Delhi. Among the special findings were the use of texture on buildings and the fragmentation of form to achieve cooling in the desert city of Jaisalmer.
He initiated the teaching of passive solar architecture and energy conservation in buildings at the School of Planning & Architecture, New Delhi and continues to be a visiting professor there. Vinod Gupta is advisor to the Delhi Urban Arts Commission, member of the Board of Studies and the Committee on Doctoral Programmes at SPA, member of the Technical Advisory Committee for GRIHA, the national green building rating system for India.