Located in Zhoushan city, Zhejiang Province, the project is surrounded by the sea on all sides and is close to Mount Putuo, known as the "Buddhist kingdom of The Sea and heaven".The natural landscape resources around the project are abundant and have unique geographical advantages.
Architecture, Construction & Design Awards 2020
First Award |  Interiors Hospitality (Concept)
Project Name: POLY·ZHOUSHAN SALES OFFICE
Studio Name: Harmony World Consultant & Design


Designers explore the connection between life and faith in a natural way.
Buddhism seeks to let go of worldly troubles and empty itself, but to seek a moment of inner peace and tranquility.From the perspective of "freedom", the designer redefines the space with the modern deconstruction technique, meaning freedom.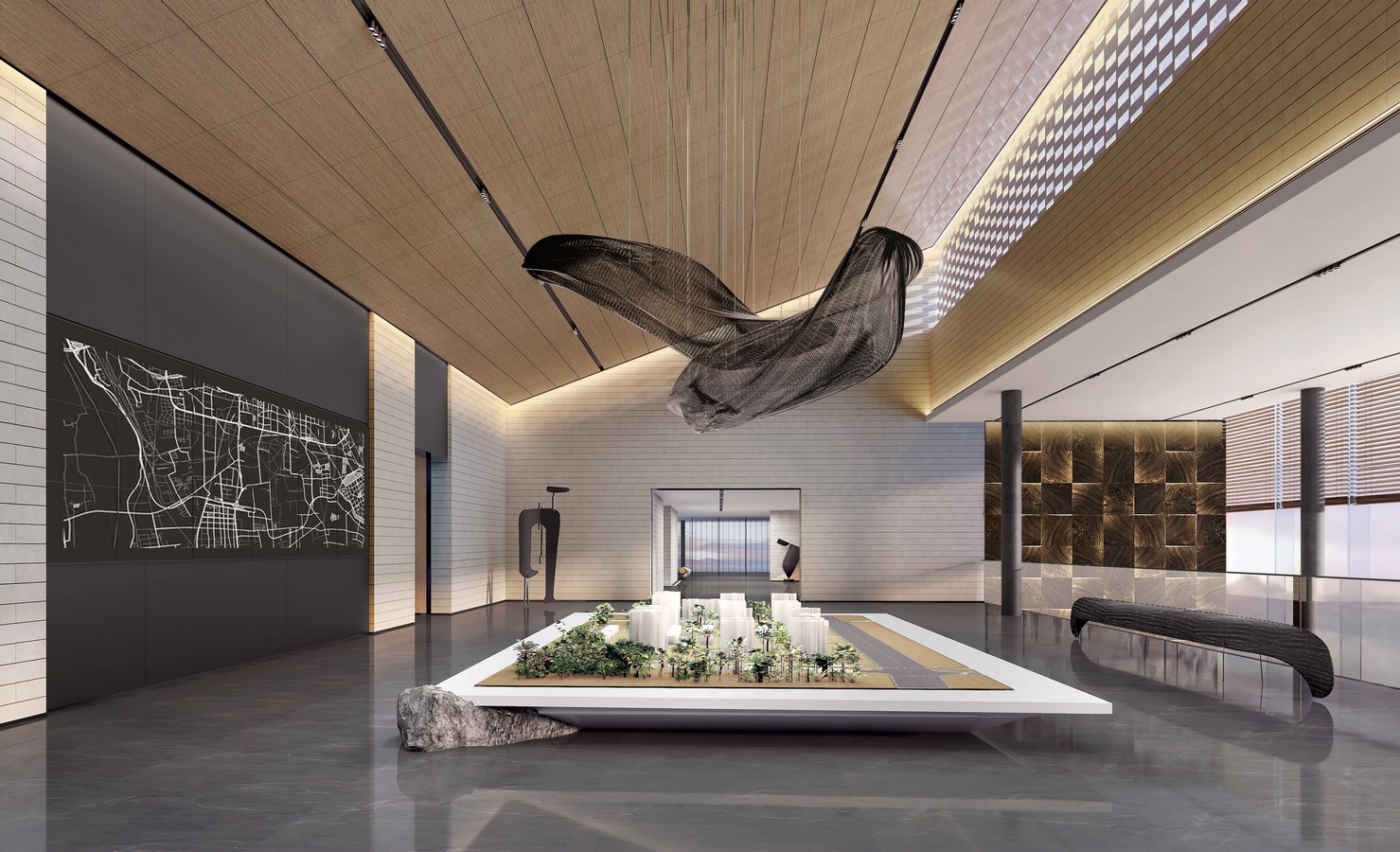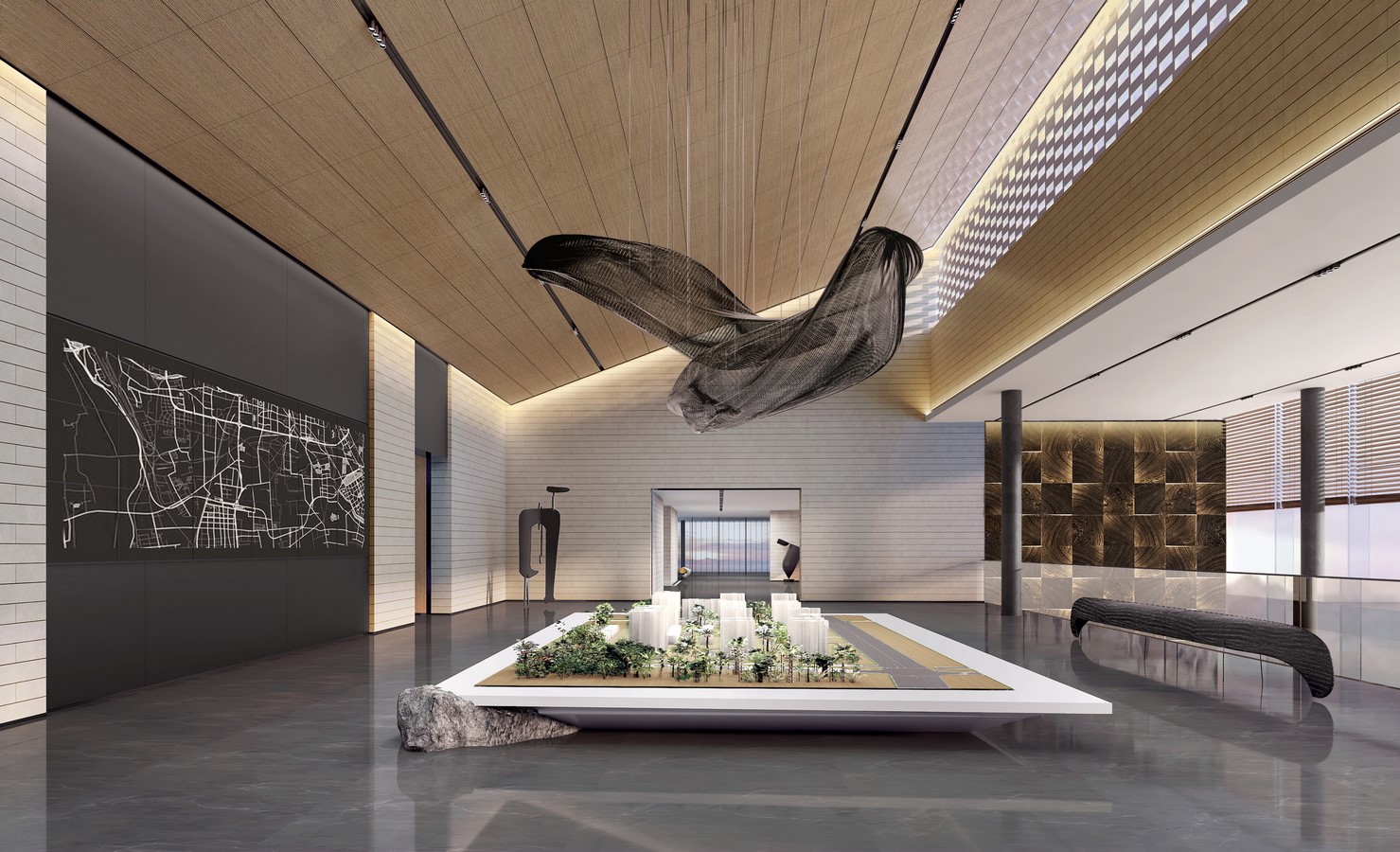 A large number of low-saturation raw wood colors and wood finishes are used in the space, and the natural sense of local materials is used to cultivate the charm of simplicity.In addition to the wood finish, the designer also added many modern materials to add layers to the space.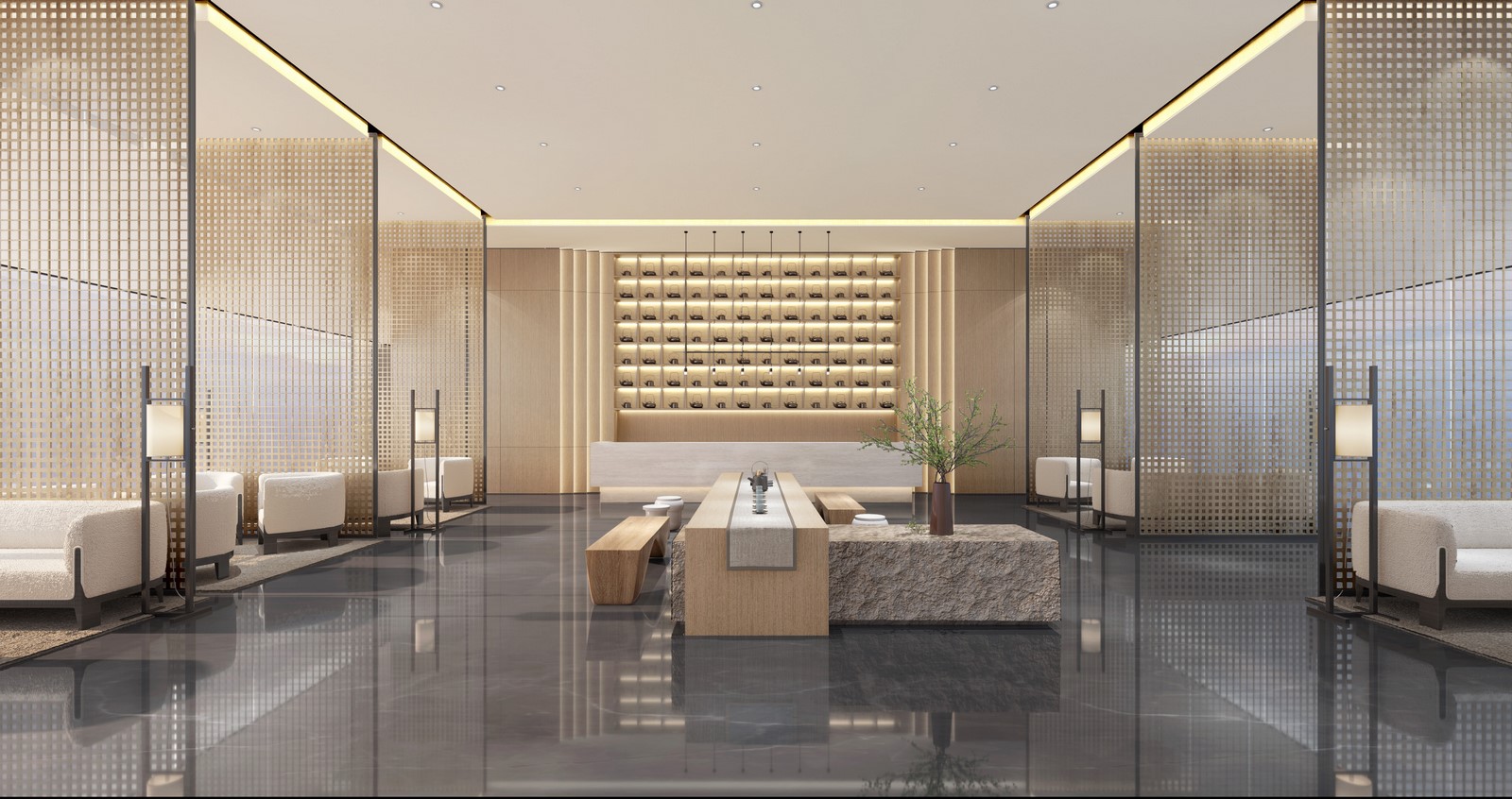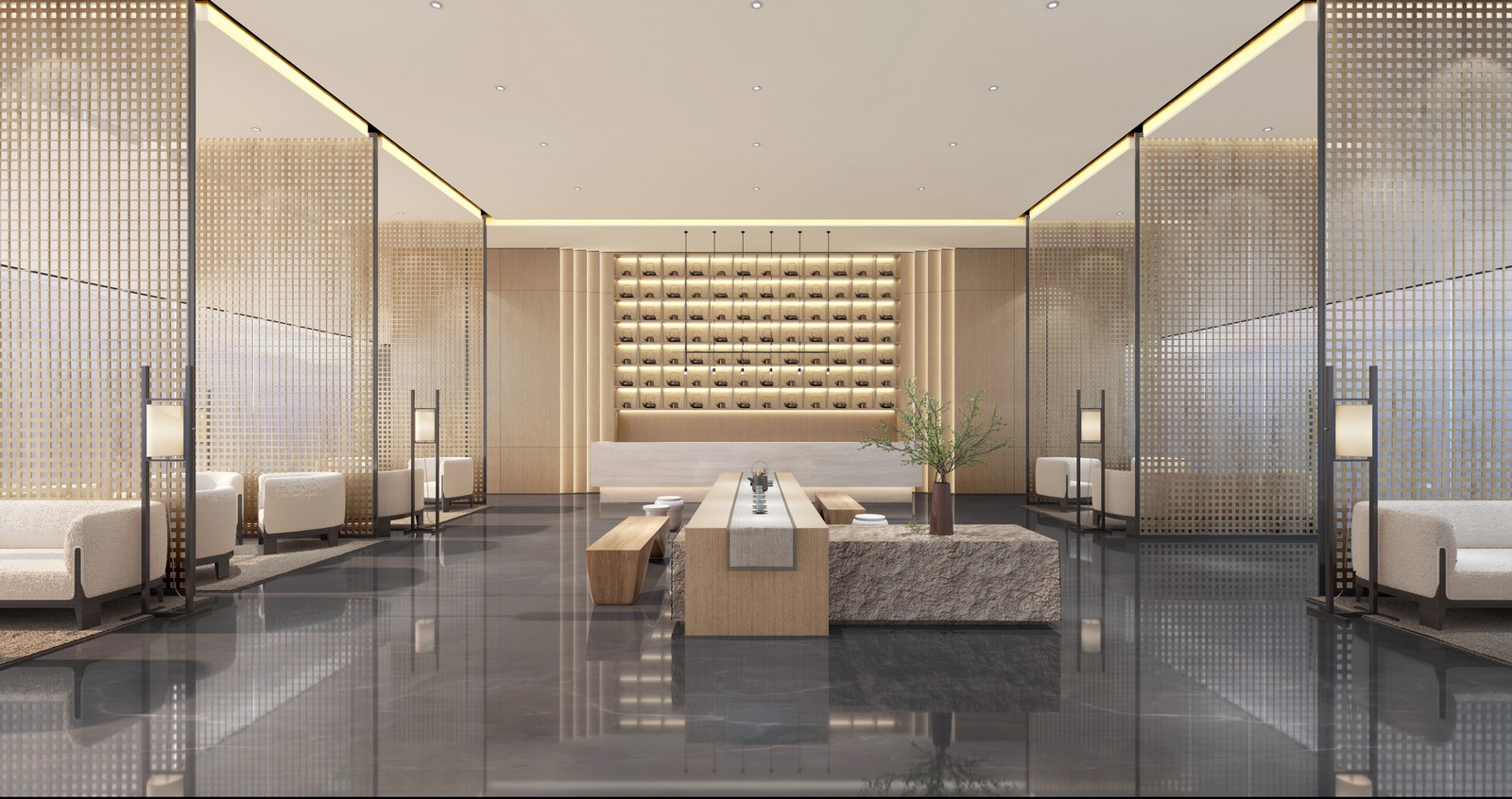 The facade is inlaid with metal strips, glass and environmentally friendly diatomaceous earth paint, which infuse the concept of sustainable development into all aspects.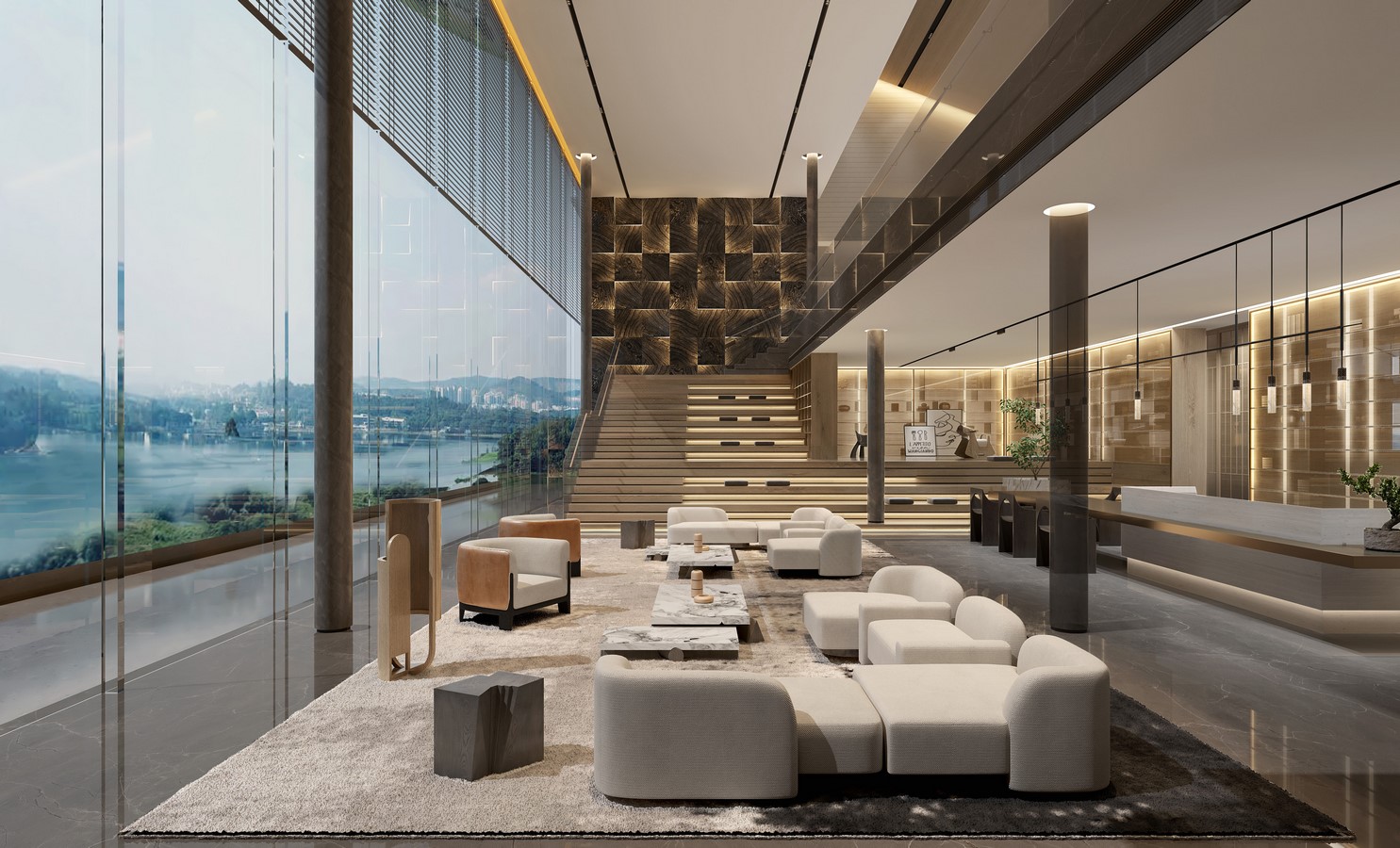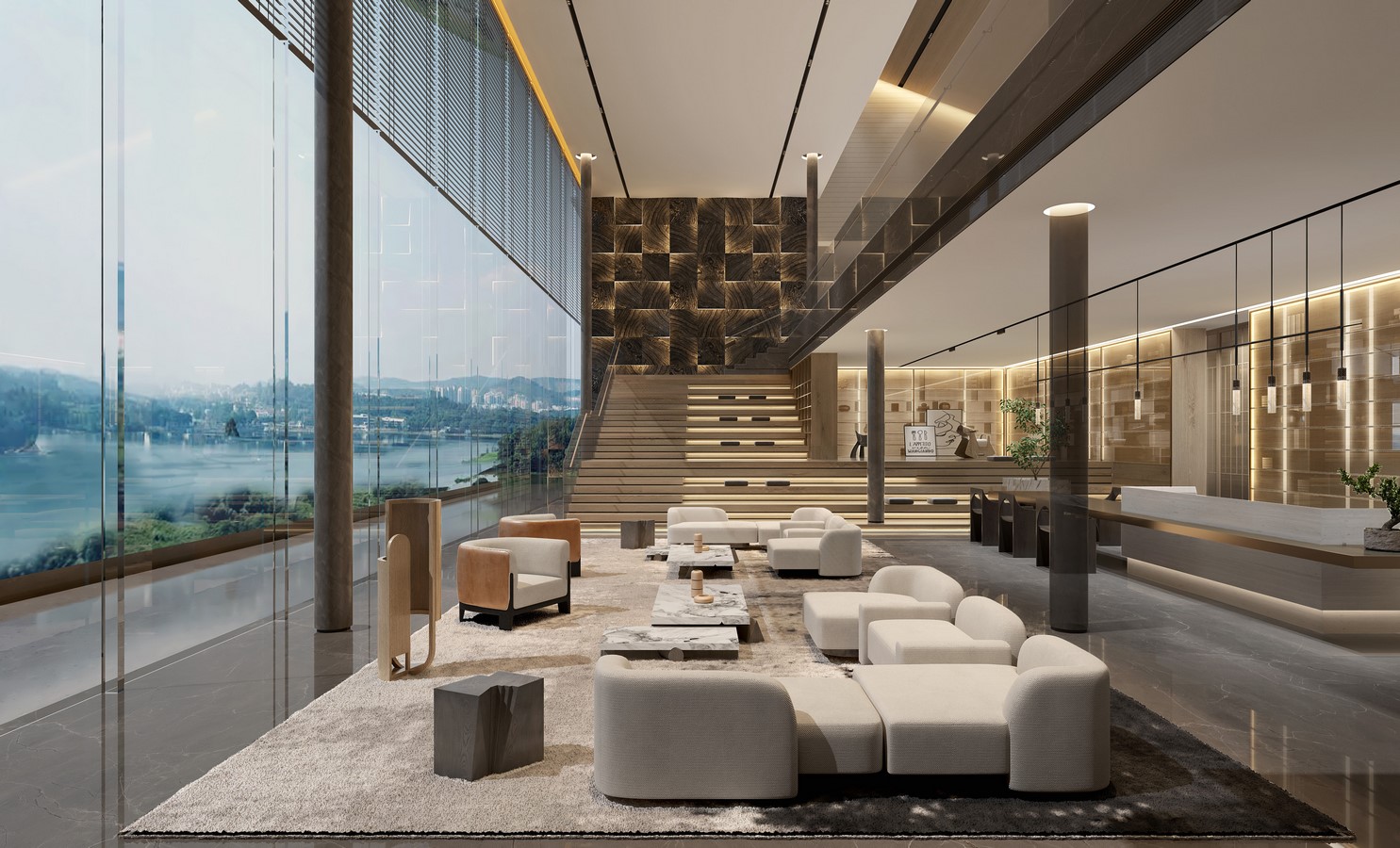 The designer follows the natural texture and law, and integrates the unique landform of Zhoushan surrounded by the sea into the design.