The Building "Rambla Catalunya 29" is situated in the modernist and cosmopolitan heart of the city of Barcelona/Spain, in the exclusive Eixample neighbourhood.
Architecture, Construction & Design Awards 2020
First Award |  Interiors Residential (Concept)
Project Name: Rambla 29
Studio Name: Kirsten Schwalgien Design In collaboration with Stoneweg & LaPromo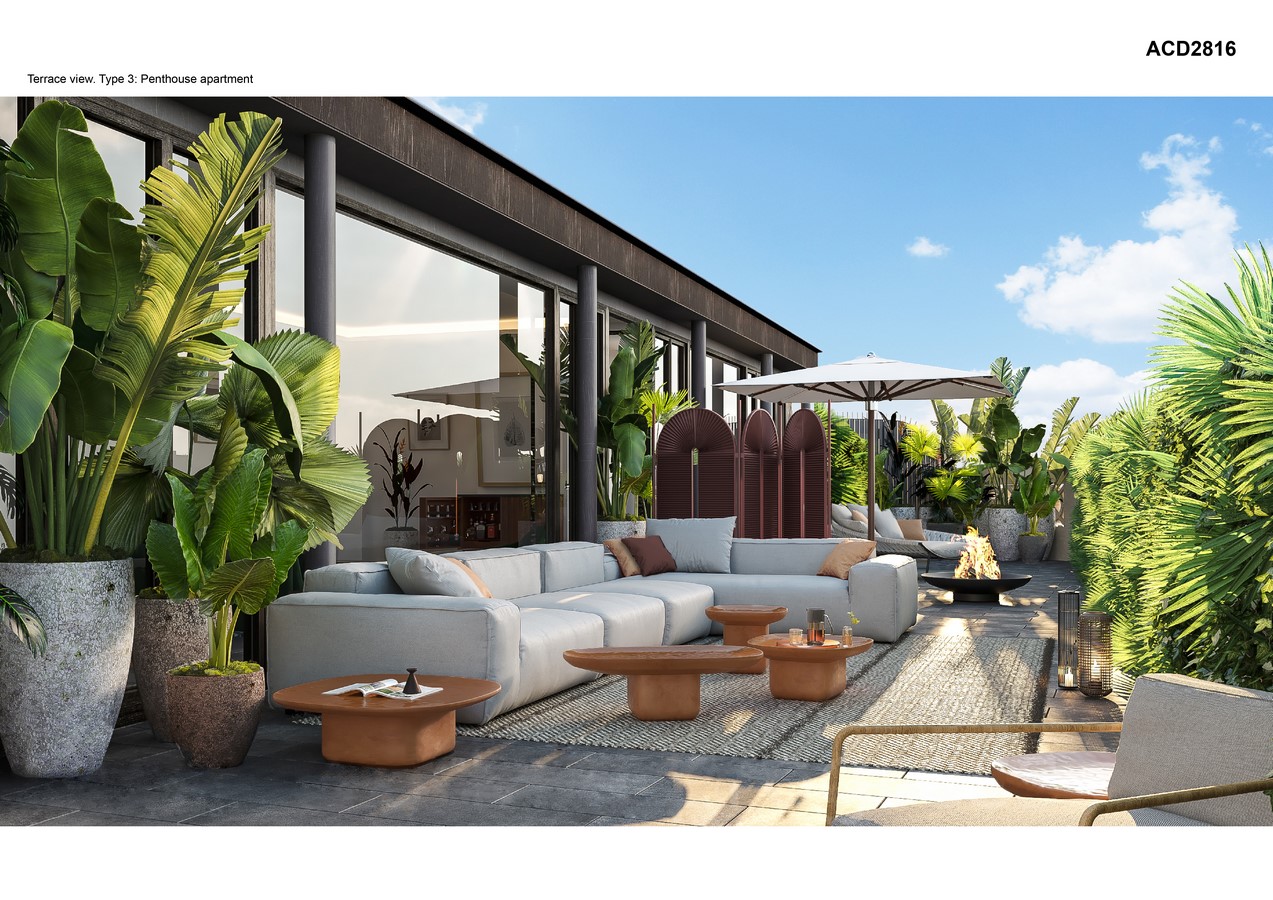 Built in 1871, the property needed a full renovation. The project was iniciated by the two Property Developers LaPromo&Stoneweg who wanted divide the building into three different types of apartments fitted with high quality materials in Floor,Wall& Ceiling. Each apartment comes with a custom kitchen.
The buildings consists of 7 standard apartments with identical layouts, 3 Premium apartments – called Androna apartments – and 2 more sophisticated penthouses with large terraces on the top floor.
The goal was to have a coherent contemporary interior design concept for all 3 types.
Design Concept 
During the renovation, the original colour study was applied to the facades, joinery, traditional wooden shutters, and metal components bringing back the building to its former splendour.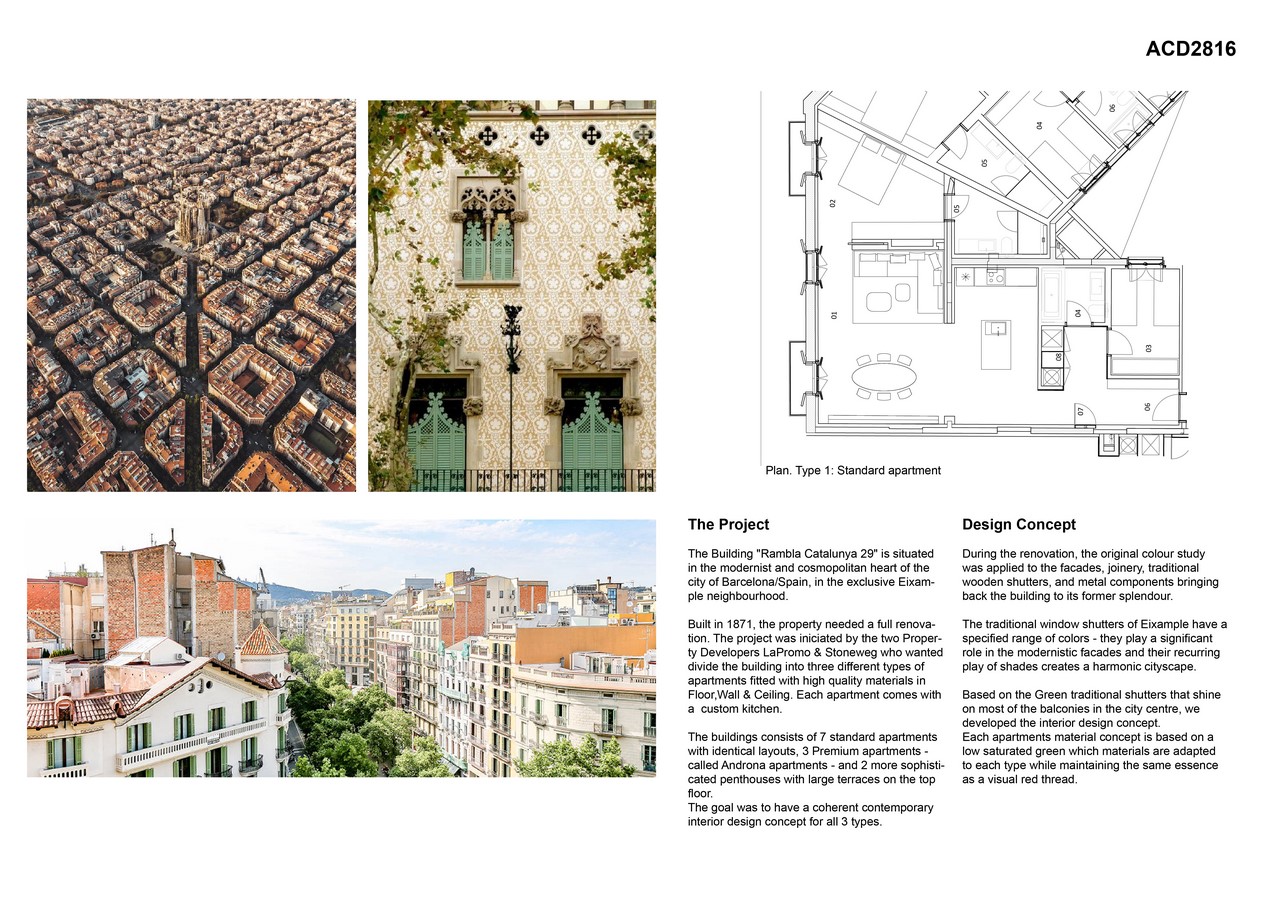 The traditional window shutters of Eixample have a specified range of colors – they play a significant role in the modernistic facades and their recurring play of shades creates a harmonic cityscape.
Based on the Green traditional shutters that shine on most of the balconies in the city centre, we developed the interior design concept.
Each apartments material concept is based on a low saturated green which materials are adapted to each type while maintaining the same essence as a visual red thread.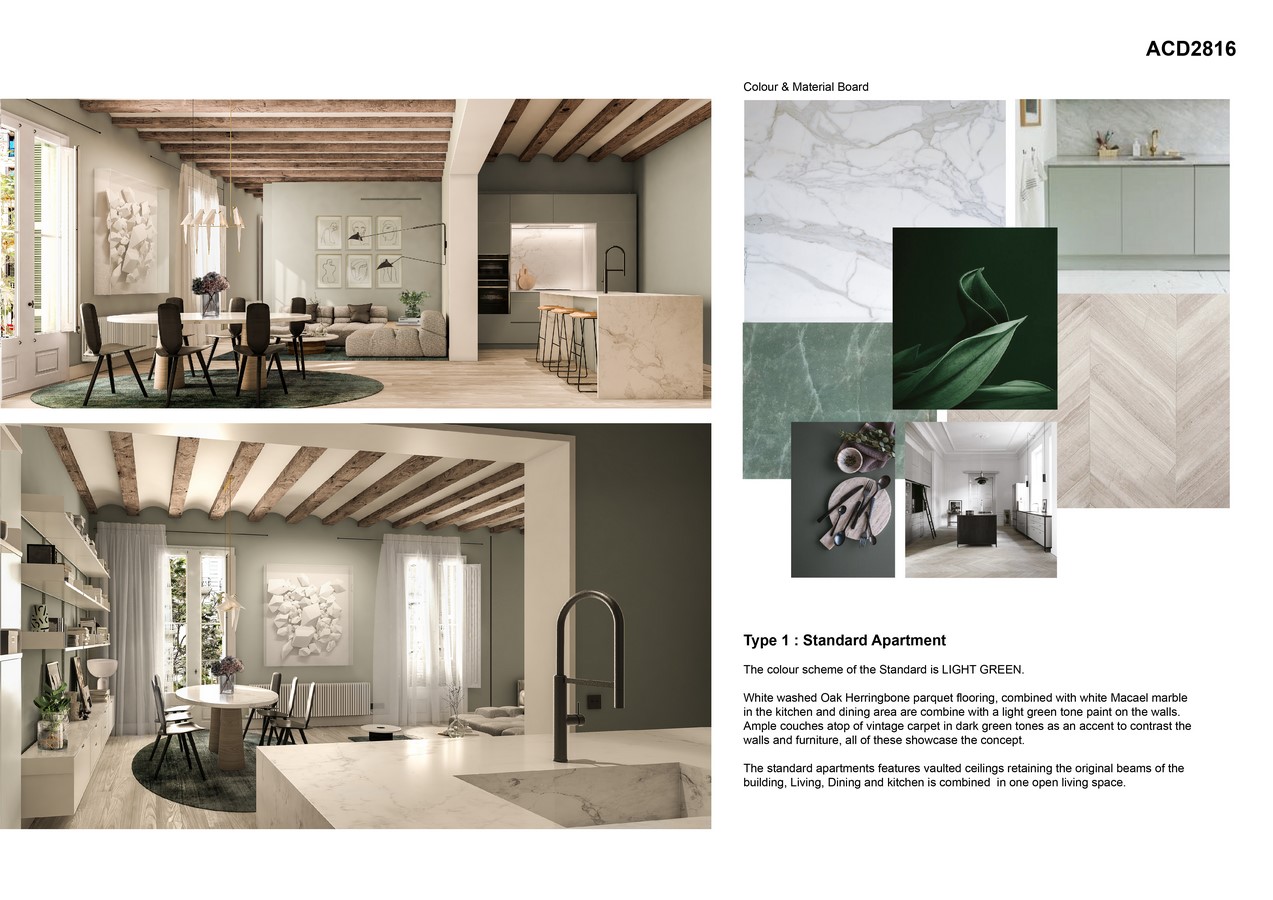 Type 1 : Standard Apartment 
The colour scheme of the standard is LIGHT GREEN.
White washed Oak Herringbone parquet flooring, combined with white Macael marble in the kitchen and dining area are combine with a light green tone paint on the walls. Ample couches atop of vintage carpet in blue and green tones to contrast the walls and furniture, all of these showcase the concept.
The standard apartments features vaulted ceilings retaining the original beams of the building, Living, Dining and kitchen is combined  in one open living space.
Type 2:Androna Apartment 
Low saturated Green – a few tones darker than in the Standard Apartment –  Combined with dark, strong textured woods
The three Androna apartments feature traditional arches with high vaulted ceilings, in a light filled large living space with floor to ceiling iron windows.
A sophisticated home with high-quality finishes, using materials such as emerald green Quarzit stone for the kitchen tops, parquet and solid wood furniture, the bathrooms are fitted with bottle green artisan Zellige tiles, wooden cabinetS.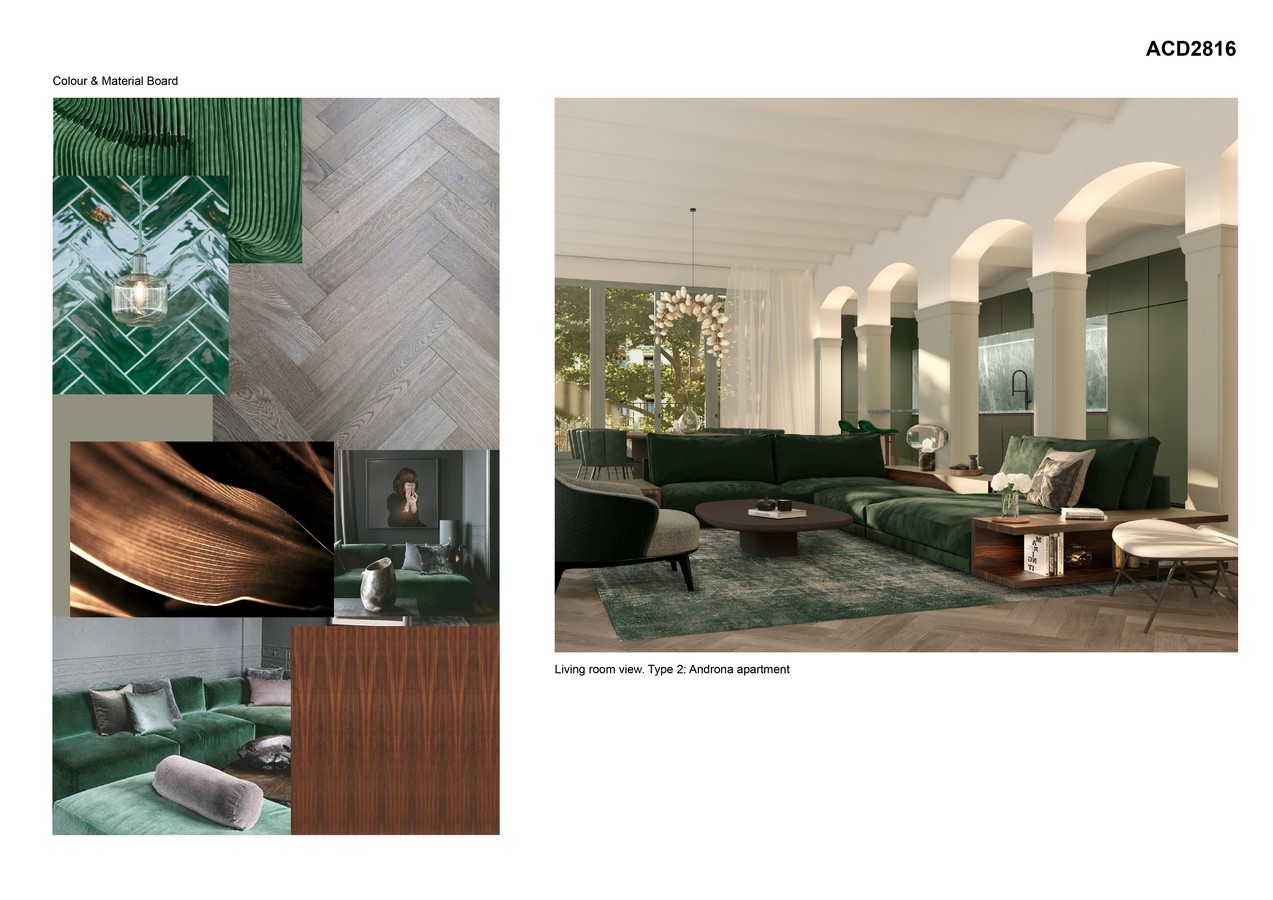 Type 3: Penthouse 
Arriving at the top of the building we find the 2 exclusive Penthouses featuring an extensive terrace with private jacuzzi – protected from the neighbours views.
A rich tropical dark green combined with dark wood, brick walls, velvet & raw copper -bold colors and rich textures create a very tactile, cosy interior which feeling is continued on to the terrace.
Introduction of the complementary colour Red – reddish-tone wood, combined with bathroom fittings in raw copper