The dream of the owners was to build a house onto the narrow lake site which has a close connection to nature combined with a Japanese atmosphere. The Japanese culture reflects a feeling of sophistication, perfection in detailing, open flowing spaces and the accommodation of changing seasons.
Architecture, Construction & Design Awards 2020
First Award | Private Landscape (Built)
Project Name: House K
Studio Name: Stephan Maria Lang
Design Team: Steffi Senula, Jennefer Charts
Area: 6000 m2
Year: 2010
Location: Starnberg
Photography Credits: Hans Kreye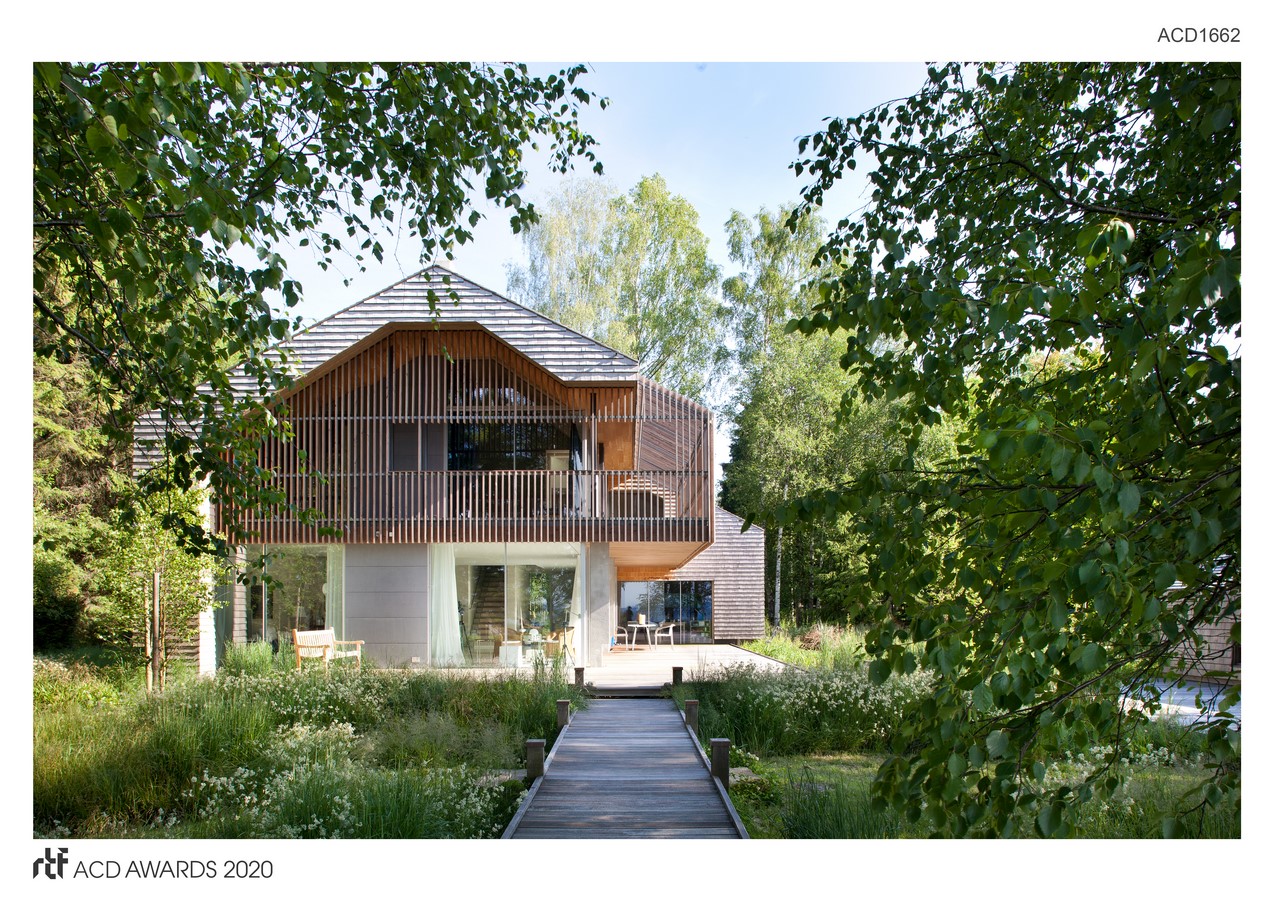 The aim of the architect was to design a Gesamtkunstwerk where the Architecture is to express a strong relationship to nature in which the house is part of the natural environment.
This was achieved by recreating a shore landscape with careful interventions and a simple wooden shell sitting carefully on the landscape acting as a refuge not a barrier.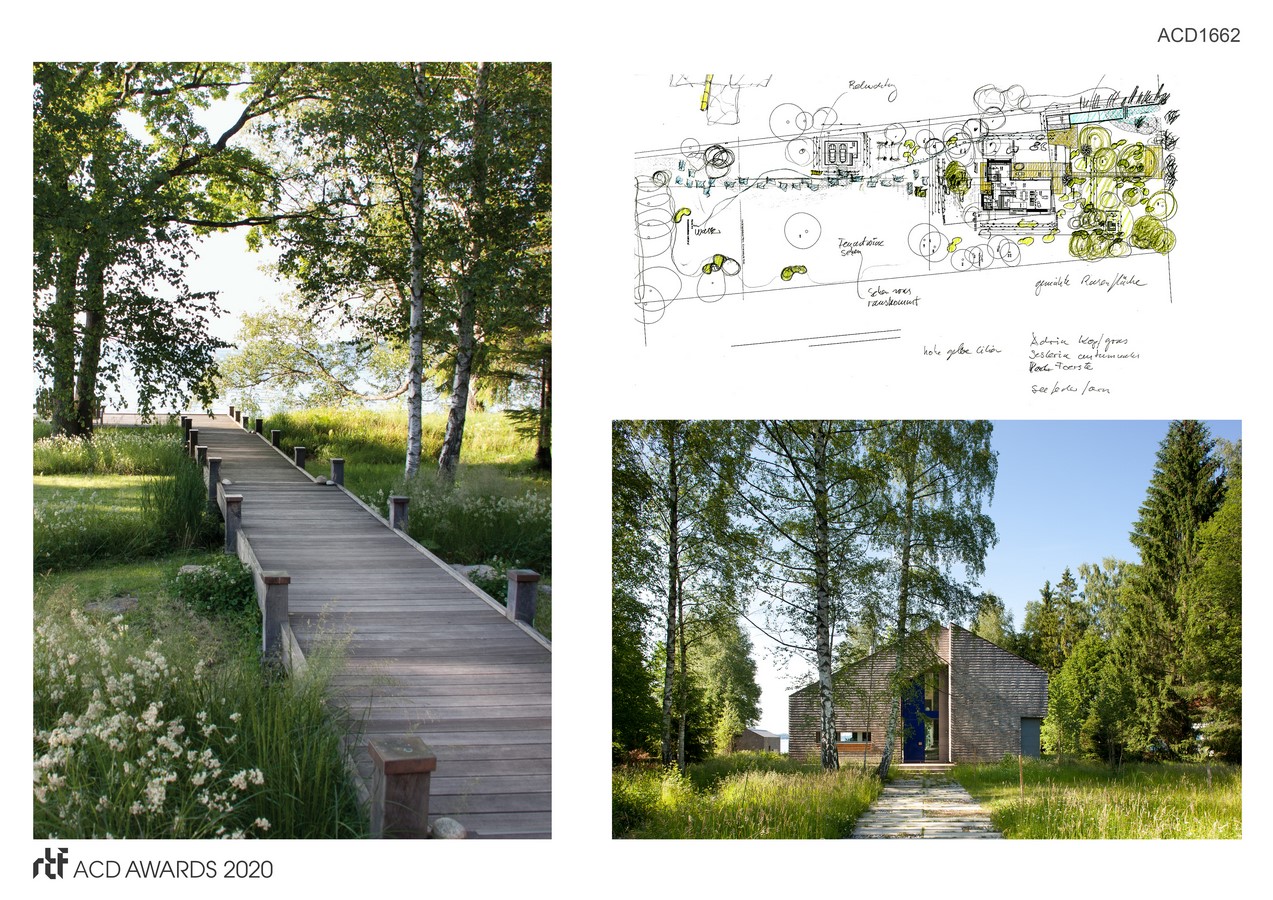 The building evokes an image of a Boathouse or shipyard building or even a Scandinavian church. The building seems to be composed of 2 shells with a light axis running through it. This axis starts at the concrete entrance path continued through the building ending with a direct view to the lake.  The structure of the building is a game of exposed concrete and a 50cm thick folded wooden shingle. This game is continued in the interior on distinct floors, walls and ceilings.
The wooden roof structure which partly encloses the vast veranda extending from the bedroom gives the space an intimate private feeling despite the huge open corner window. Furthermore the wooden structure evokes the feeling of a clear distinct build form.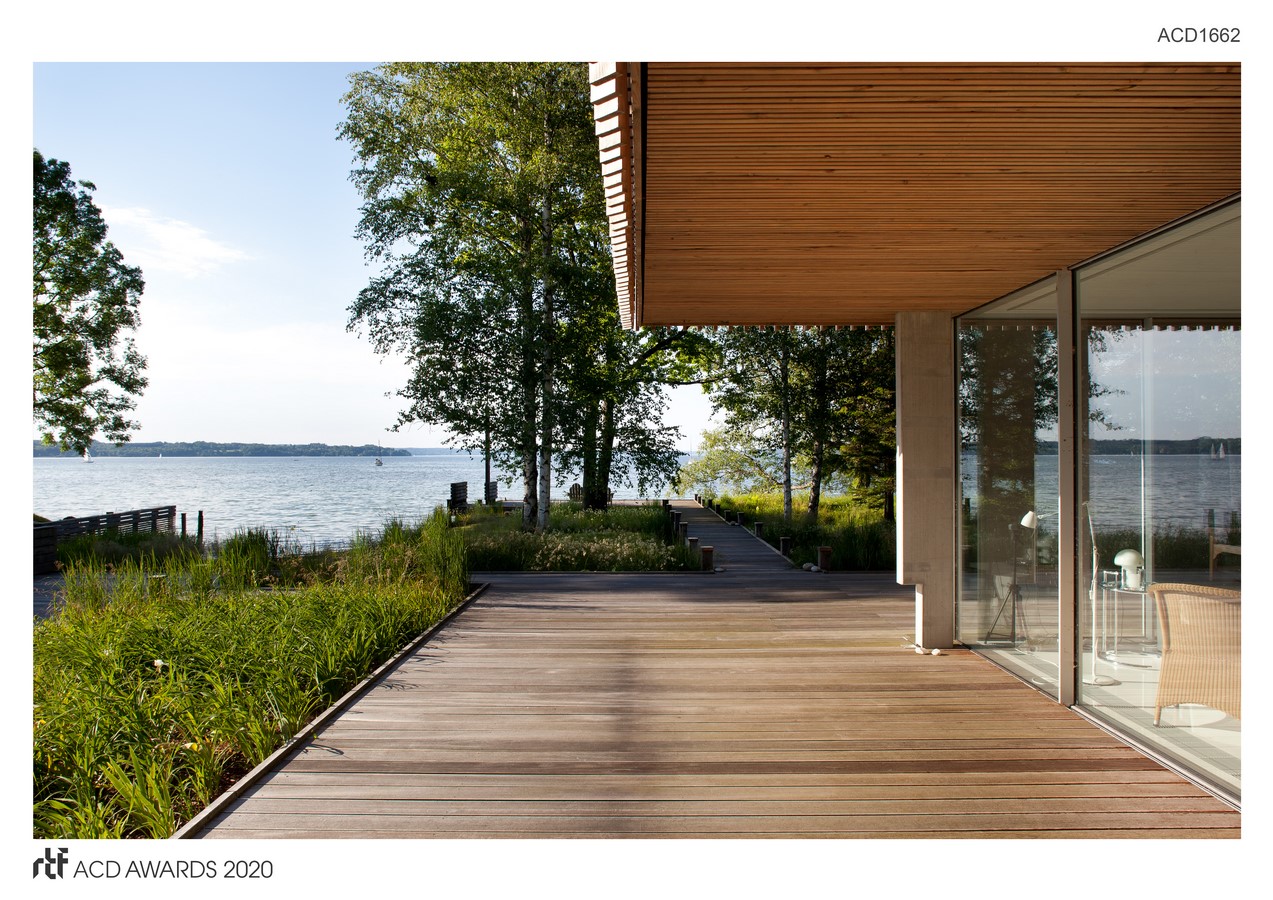 The philosophy of the architect is to carefully design every little detail of a space to create a special atmosphere. In this building light is an essential aspect that creates the beautiful spaces. A roof light lets South light pass all the way to the ground floor highlighting the unique concrete walls.
Mystified shadows from the existing trees enter the space through the huge East window.
The grass area seems to extend the interior of the house to the outside creating a unique inside outside connection. Clouds are mirrored in the polished natural stone floor.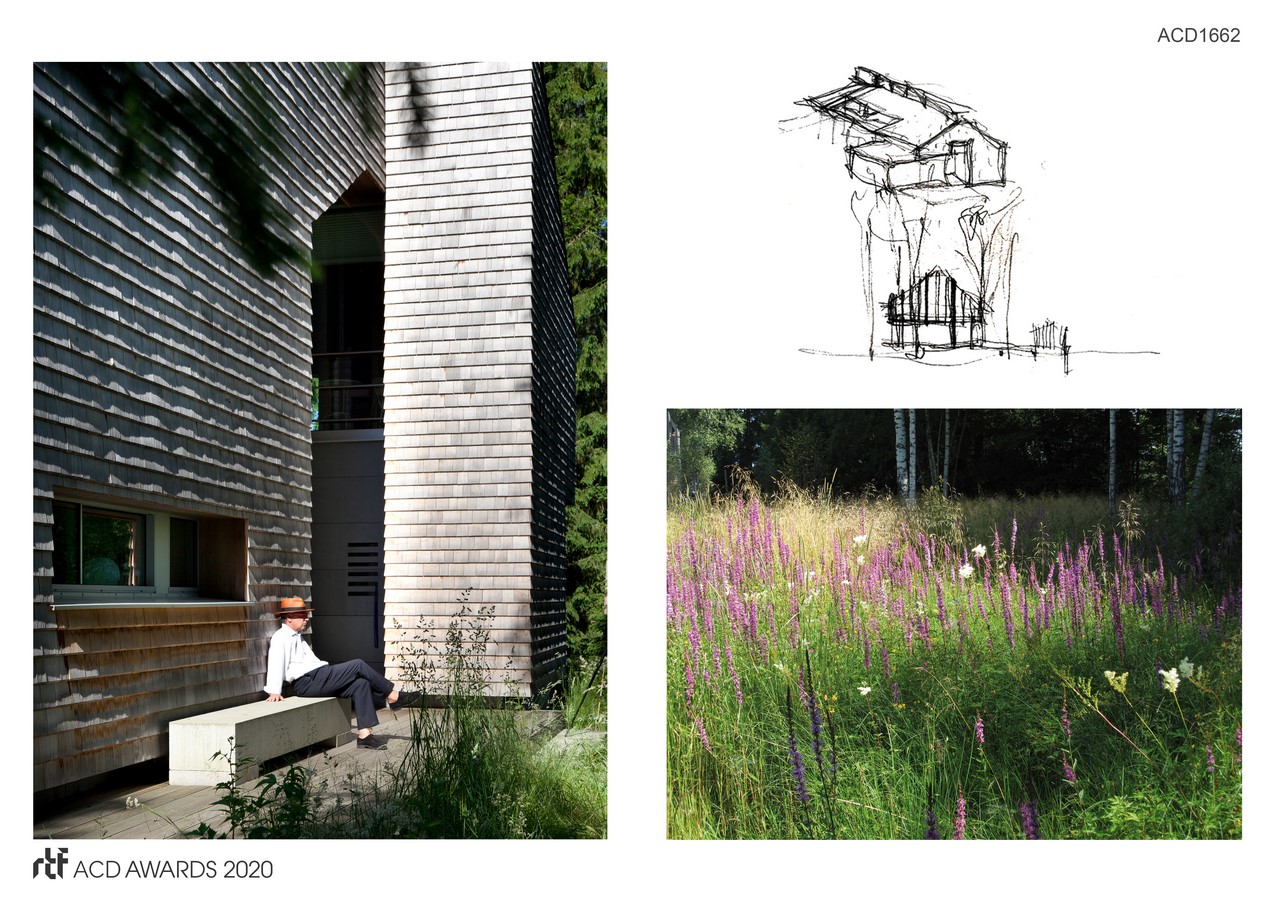 The Patina of the changing wood colour into grey has the effect that the building seems to melt into nature. The contrast is created with the exposed concrete elements which enhance the play of light and shadow.
The aim of this project was to create Organic Architecture by expressing the unique site character, the sensual articulation of space and material, the sublime light design and the contrasting quality of intimate and open spaces.