The project is located in HuzhouDaochangtownship, which has been blessed with unique natural and cultural resources since ancient times.
Architecture, Construction & Design Awards 2020
Third Award |  Interiors Residential (Built)
Project Name: HUSHAN MANSION
Studio Name: Harmony World Consultant & Design
The designer extracts the language of Chinese aesthetics and natural art, combines it with urban residential life, and explores the "fusion" and "transformation" of Eastern and Western cultures.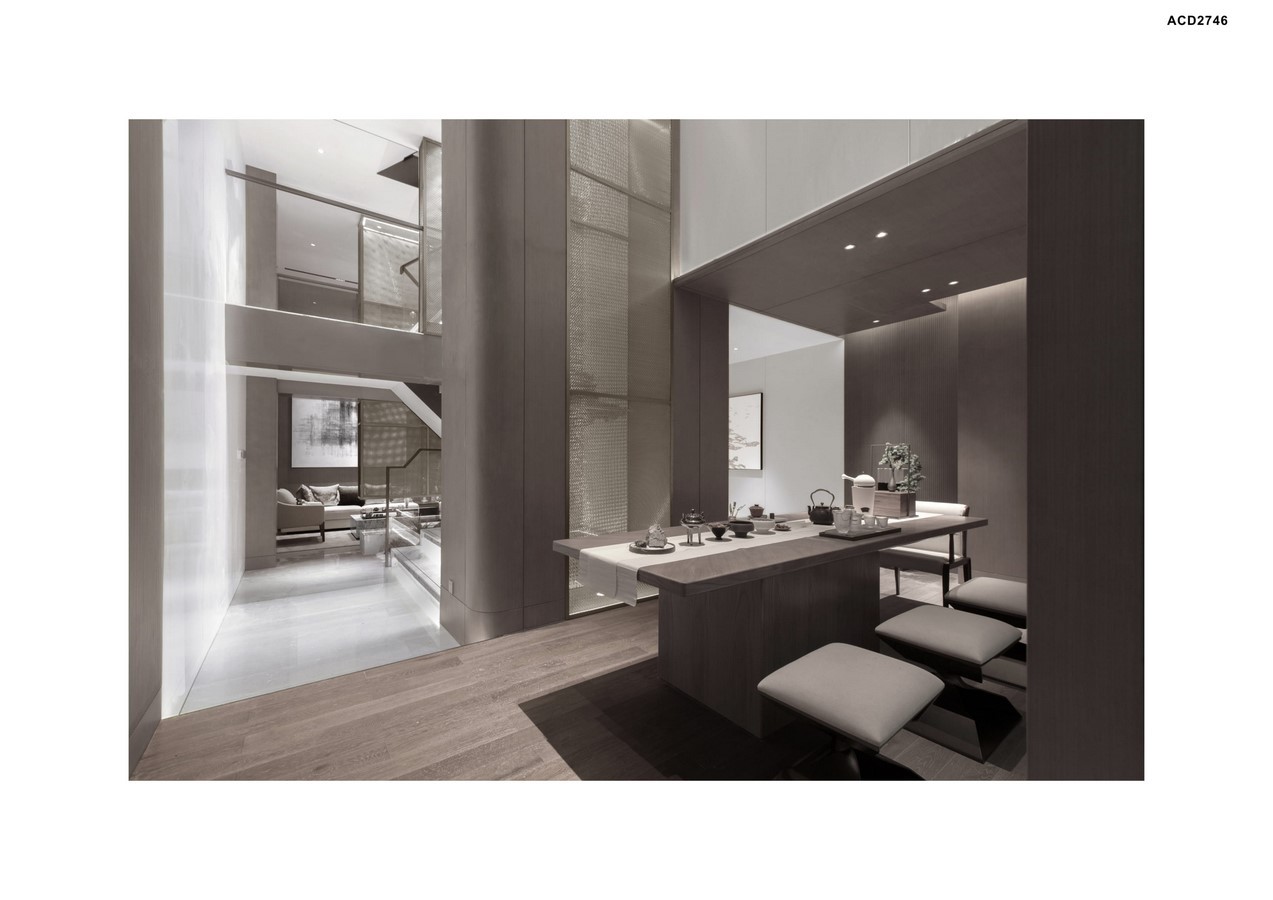 Neutral color with low saturation is the main tone of the space. The soft grayscale of beige and light coffee brings the visual experience of atmosphere.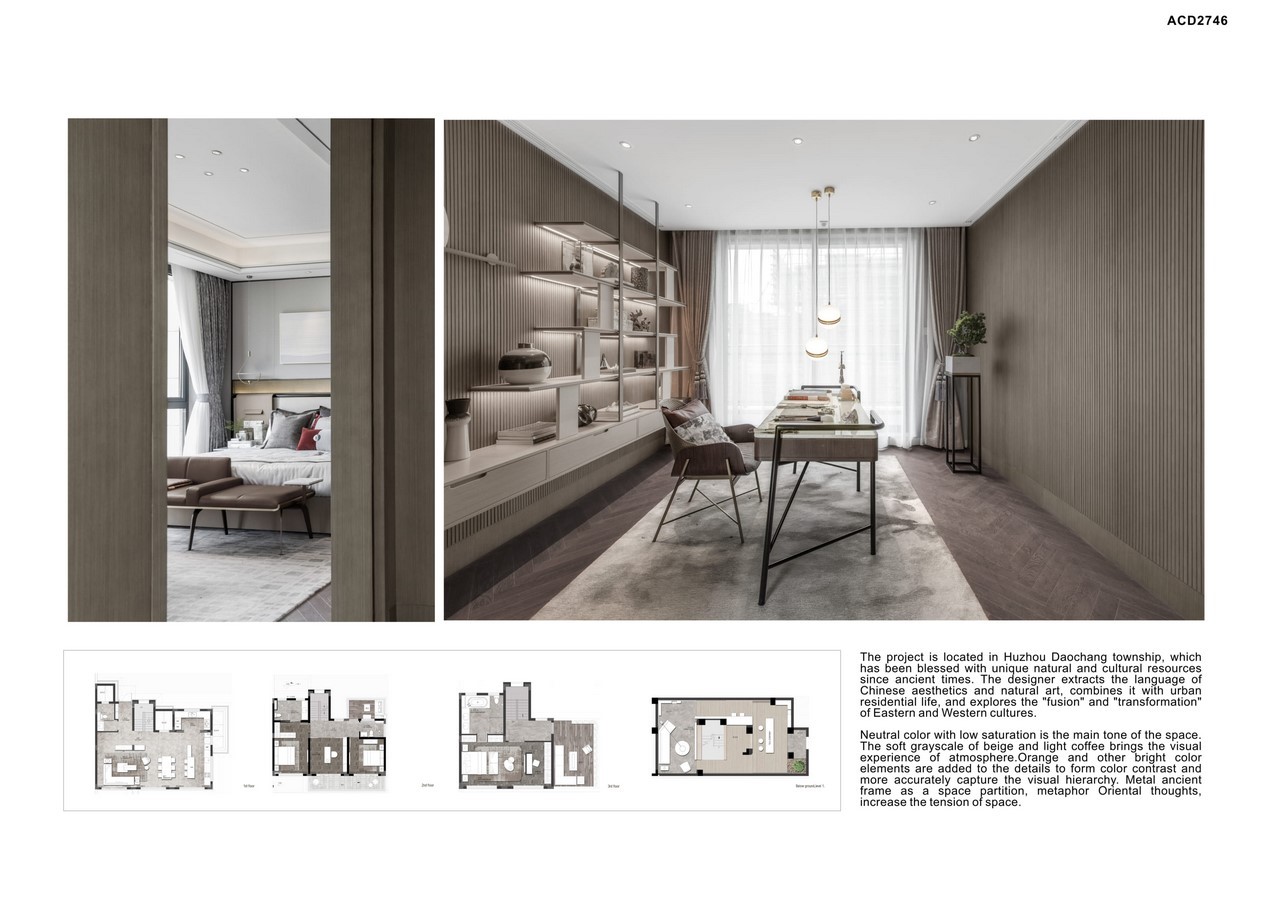 Orange and other bright color elements are added to the details to form color contrast and more accurately capture the visual hierarchy.Metal ancient frame as a space partition, metaphor Oriental thoughts, increase the tension of space.