Paniza Wineries are designed based on the pursuit of providing wineries with a Singular design space that was representative of their brand.
Its bold geometry with volumes of broken shapes tries to convey the desired singularity, to give strength to the design of its facilities.
Rethinking The Future Awards 2021
First Award |  Industrial (Built)
Project Name: Paniza Wineries
Studio Name: MARTA GONZALEZ ARQUITECTOS
Design Team: Marta González Alonso, Alejandro Bolado, Jorge Ferreiro, Eva Rodriguez, Ana del Pino, Isabel Orbe, Luis Miguel Gutierrez.
Area: 3.000 m2
Year: 2019
Location: Zaragoza. Spain
Consultants: CPE
Photography Credits: Rubén Alonso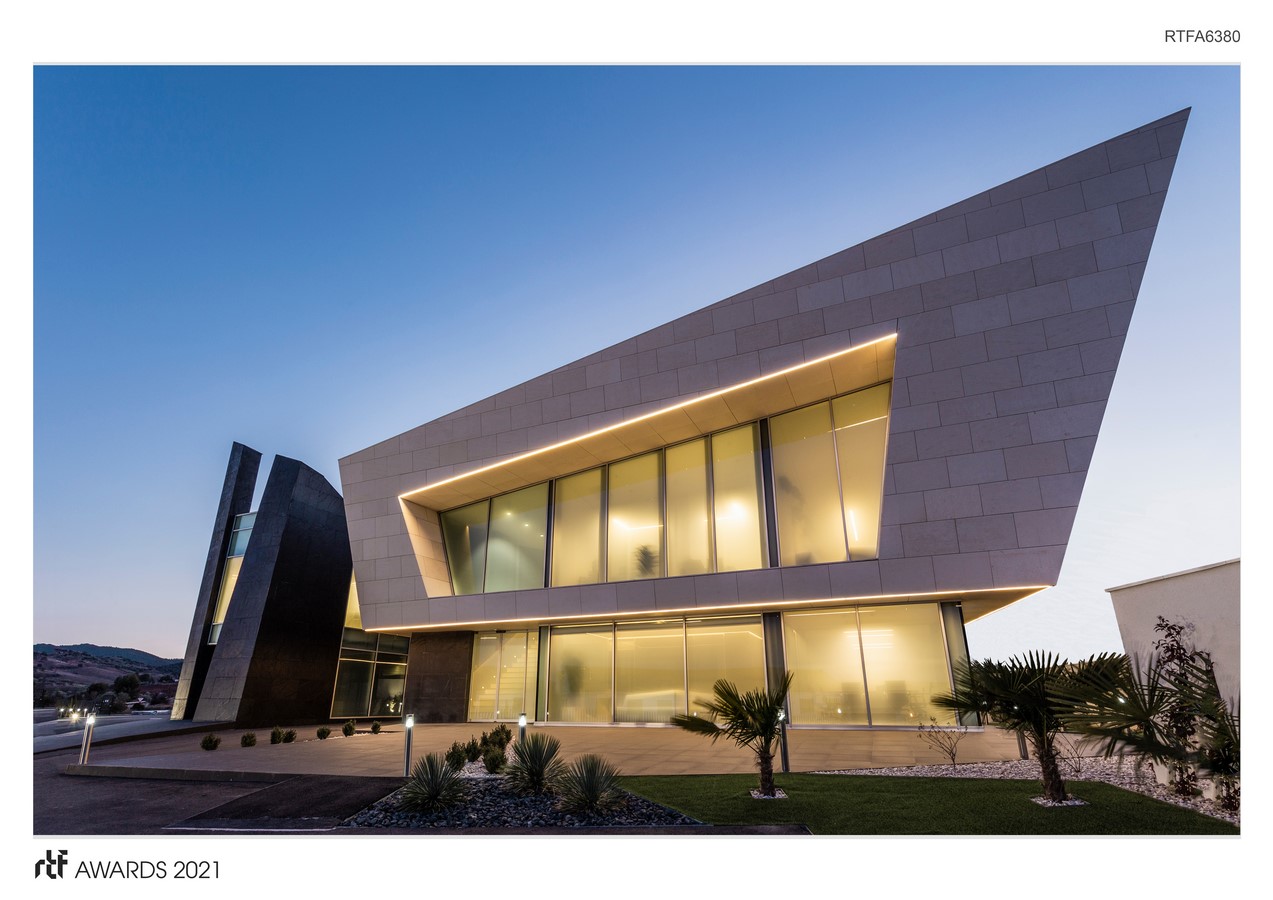 In terms of program, a main volume has been designed housing the Office area with, workrooms, offices and meeting rooms. It is a limestone element with a cantilevered volume that houses the double height tasting room inside. On the ground floor there is a fully glazed laboratory for oenologists completely opened to the rest of the meeting rooms.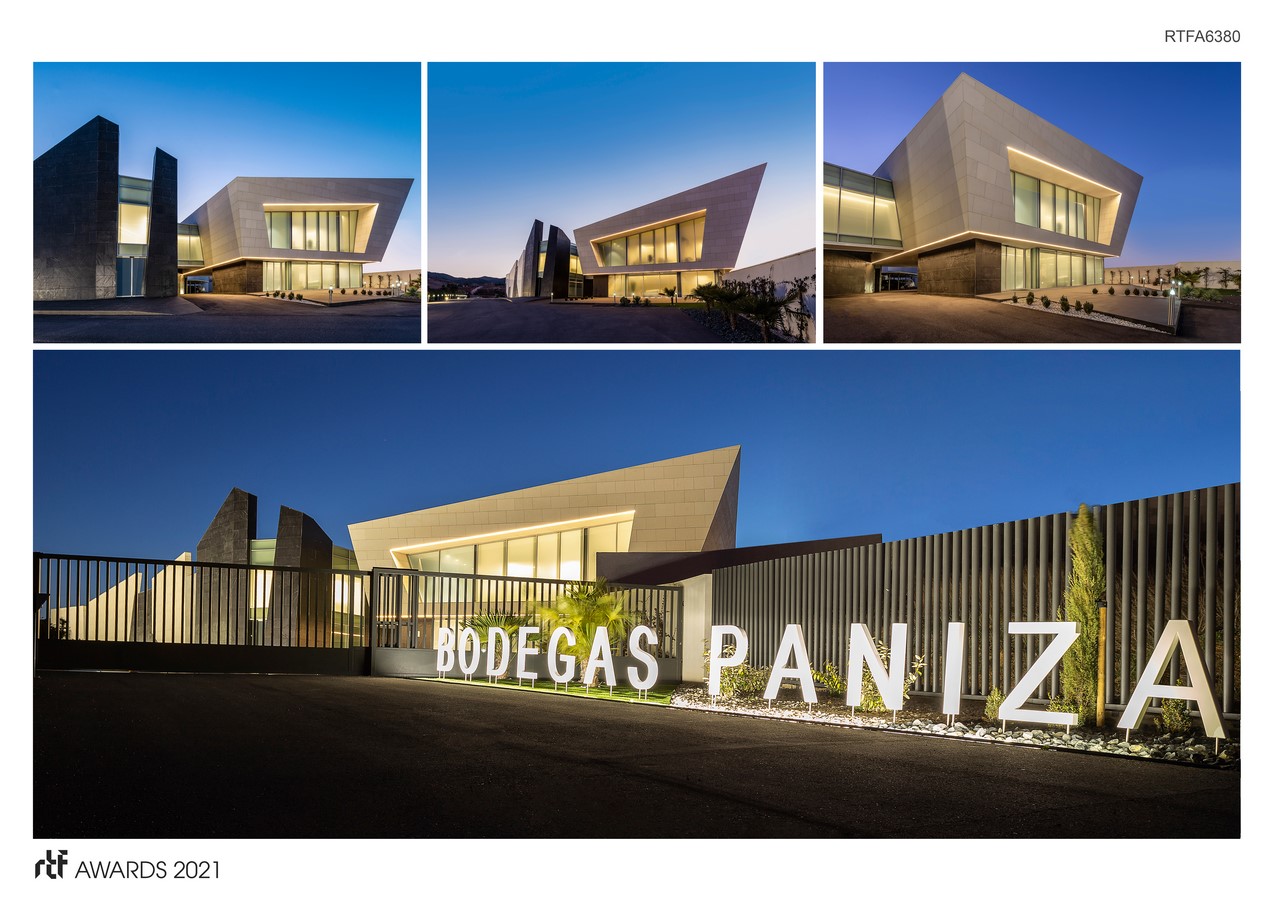 The vertical volume of black stone contains the Store destined to the sale of the bottles that the Wineries produce, although most of the production is exported to different countries. It is a store designed with a white central backlight counter with broken geometry resting on a perforated glass in which enter the necks of the bottles to expose clearly different bottlings that have the cellar.
The rest of the set of the volumes includes the bottling and storage warehouses that are connected to the production halls and conferring the more horizontal character to the set, allowing staff circulations optimized for a good productive process.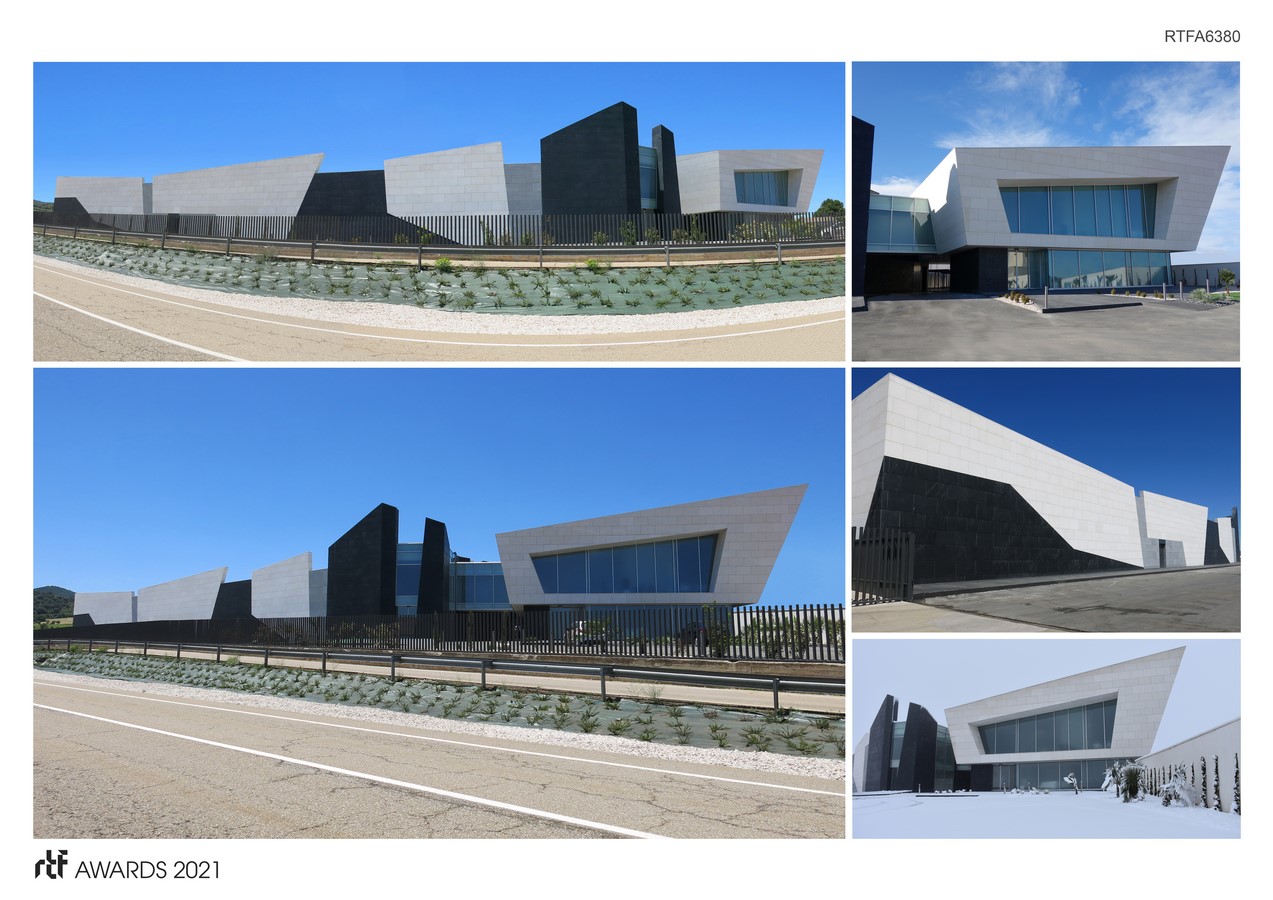 External volumes have been raised with games of geometries and textures, all based on natural stone with white and gray limestones and intense black slates.
With accentuated geometries broken and cantilevered volumes, to enhance the effects of light on the different panels showing what they contain inside, being open with glass surfaces of translucent glass curtain wall, with a translucence that has a slight degree of transparency to allow the perception of the exterior and interior.
For the design of the Offices, a double height entrance has been proposed with a broken wall on the staircase of flown steps, generating a sculptural sensation that overturns on the glazed Laboratory. The entire interior of the offices is open visually on all the rooms, allowing a greater visual and overall openness of the entire space.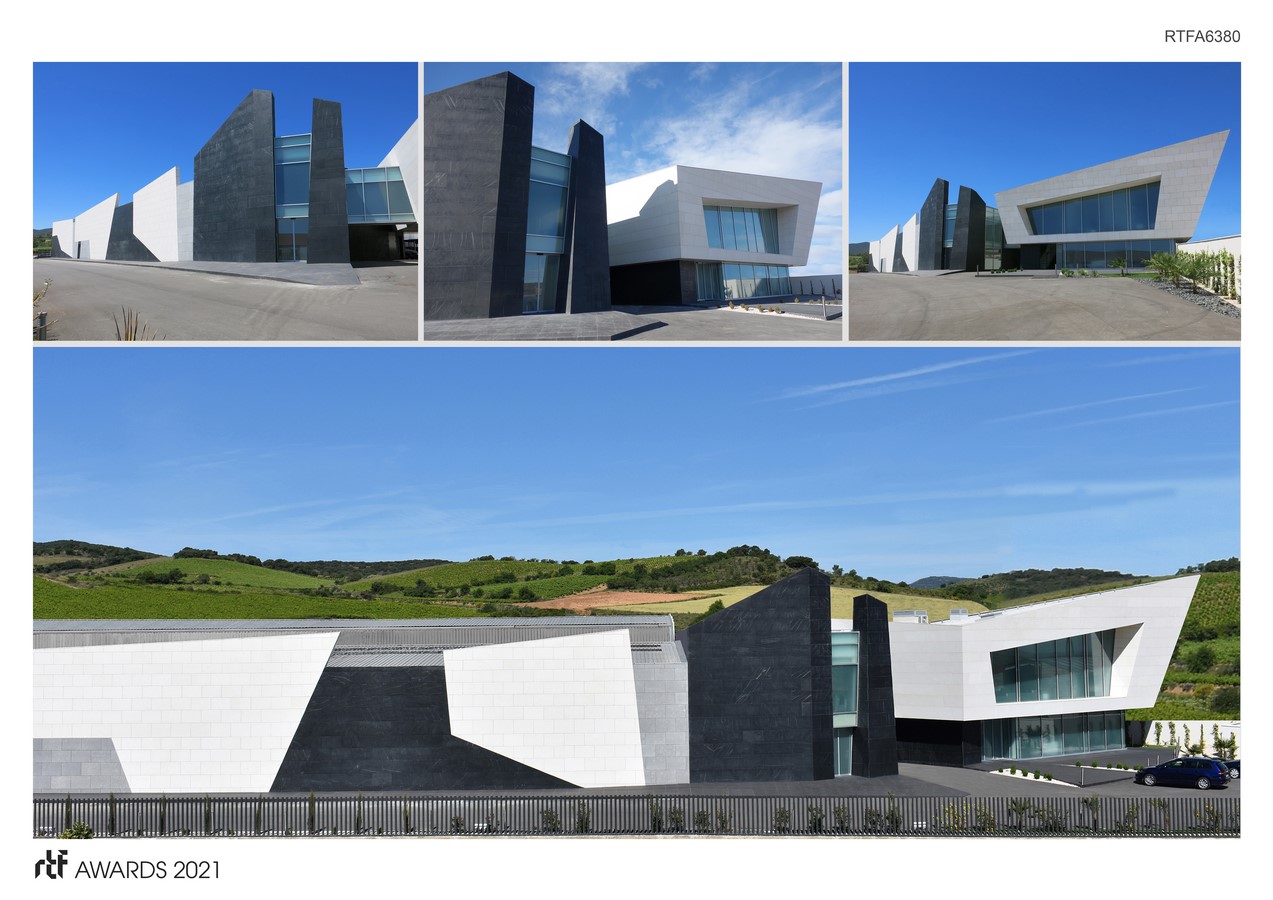 The set of volumes can be perceived from the road of Zaragoza and is accompanied by a landscaping that enhances the design in a manner consistent with the facade, playing with breaks of textures and plant species that give dynamism to the whole.