Shenzhen Qianhai Telecommunication Center is destined to become the world's first high-rise data center. In fast developing cities, land prices are sky-rocketing. This means that it is common to build high-rises for offices and residential buildings.
Rethinking The Future Awards 2021
First Award |  Industrial (Concept)
Project Name: Shenzhen Qianhai Telecommunication Center
Studio Name: schneider+schumacher International GmbH
Design Team: Michael Schumacher, Joachim Wendt, Nan Wang, Baha Odaibat, Daniele Blasi, Meng Li, Di Sun, Patrick Euler, Jingjing Zhu, Xiuyuan Zhang, Yanwei Liu, Na Li, Qingkai Ning
Area: 68,610㎡
Year: 2018
Location: Shenzhen, China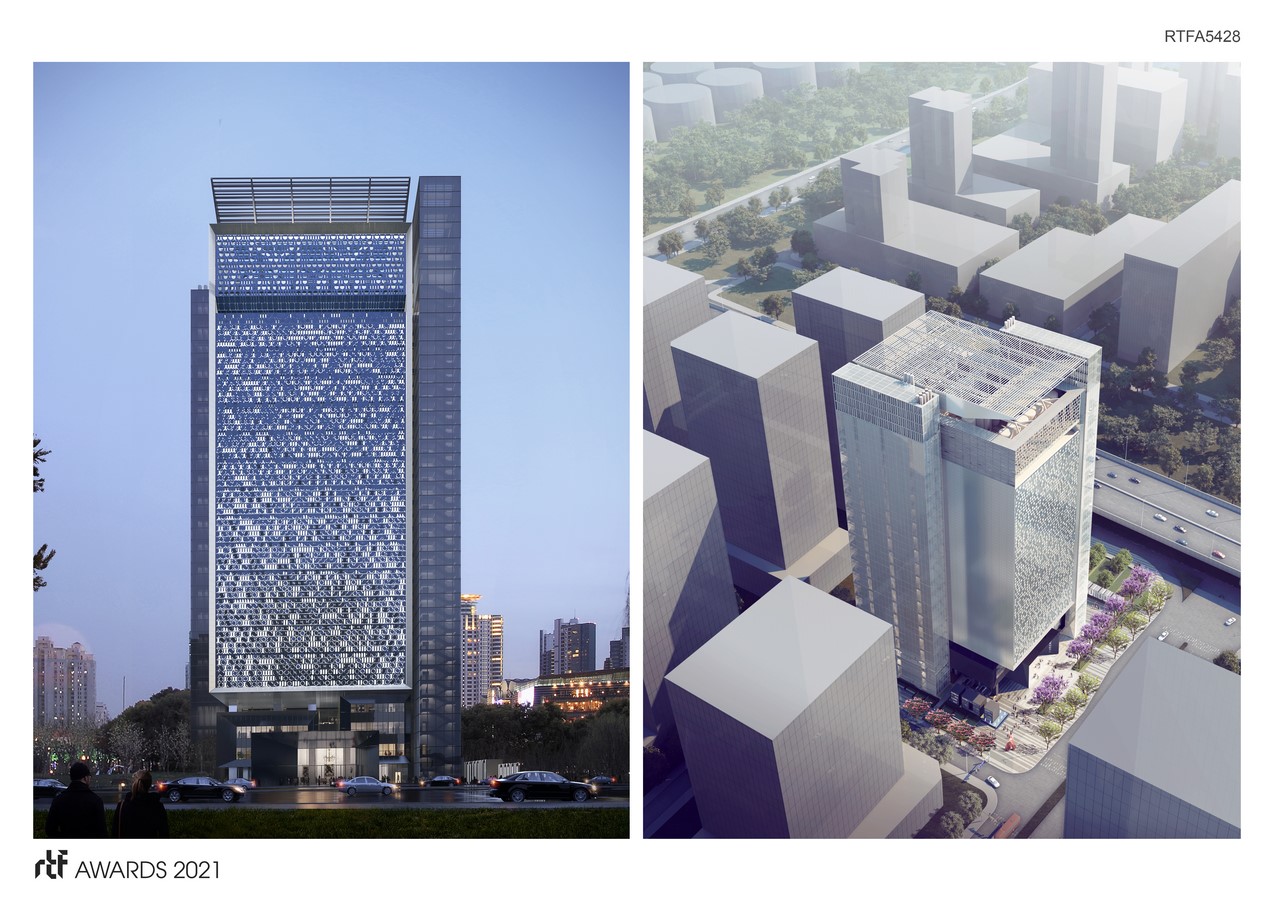 Now this principle is also being applied to data centers, which are usually designed as low-rise buildings with only one or two floors, taking up huge site areas as the infrastructure.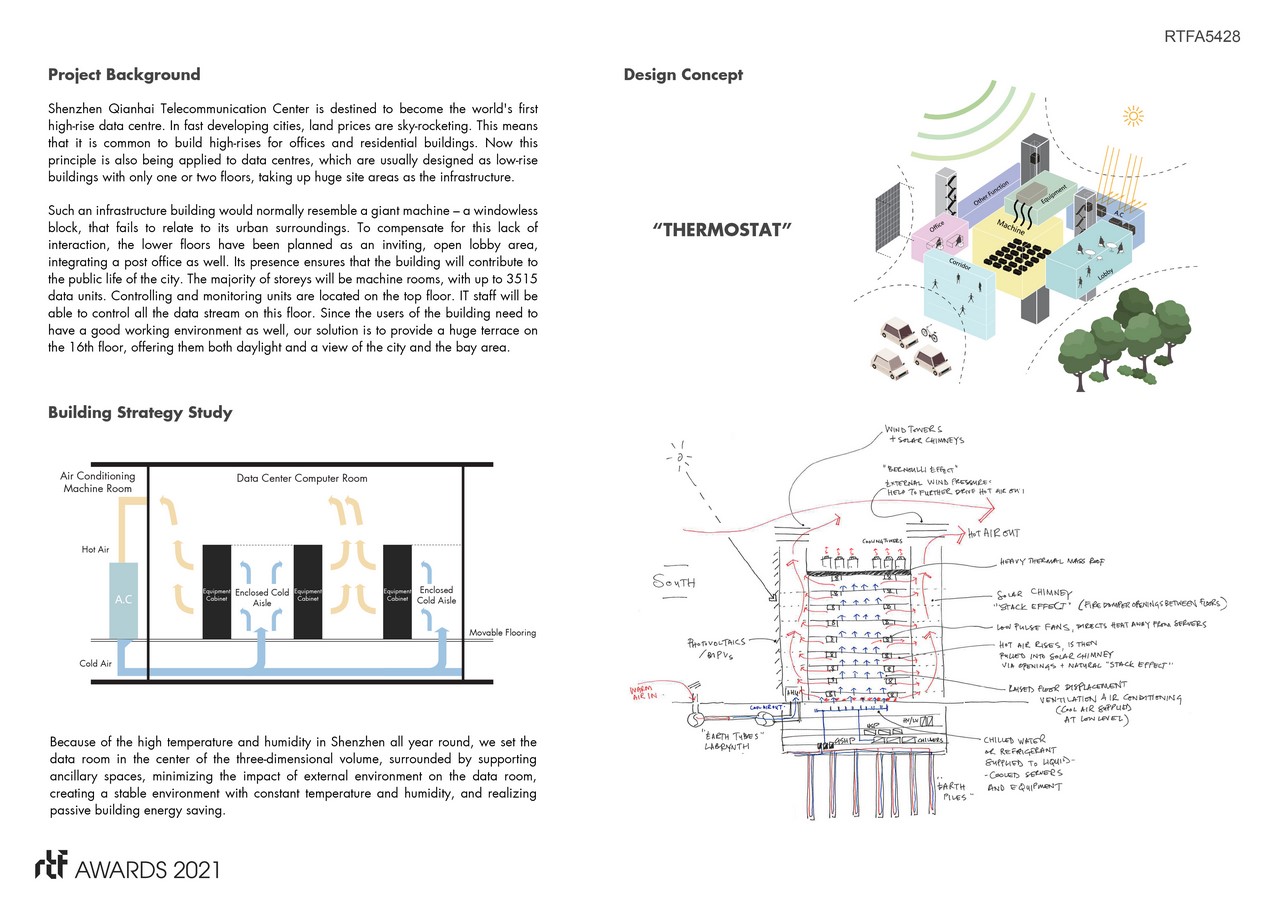 Such an infrastructure building would normally resemble a giant machine – a windowless block, that fails to relate to its urban surroundings. To compensate for this lack of interaction, the lower floors have been planned as an inviting, open lobby area, integrating a post office as well. Its presence ensures that the building will contribute to the public life of the city. The majority of stories are machine rooms, with up to 3515 data units. Controlling and monitoring units are located on the top floor. IT staff will be able to control all the data stream on this floor. Since the users of the building need to have a good working environment as well, our solution is to provide a huge terrace on the 16th floor, offering them both daylight and a view of the city and the bay area.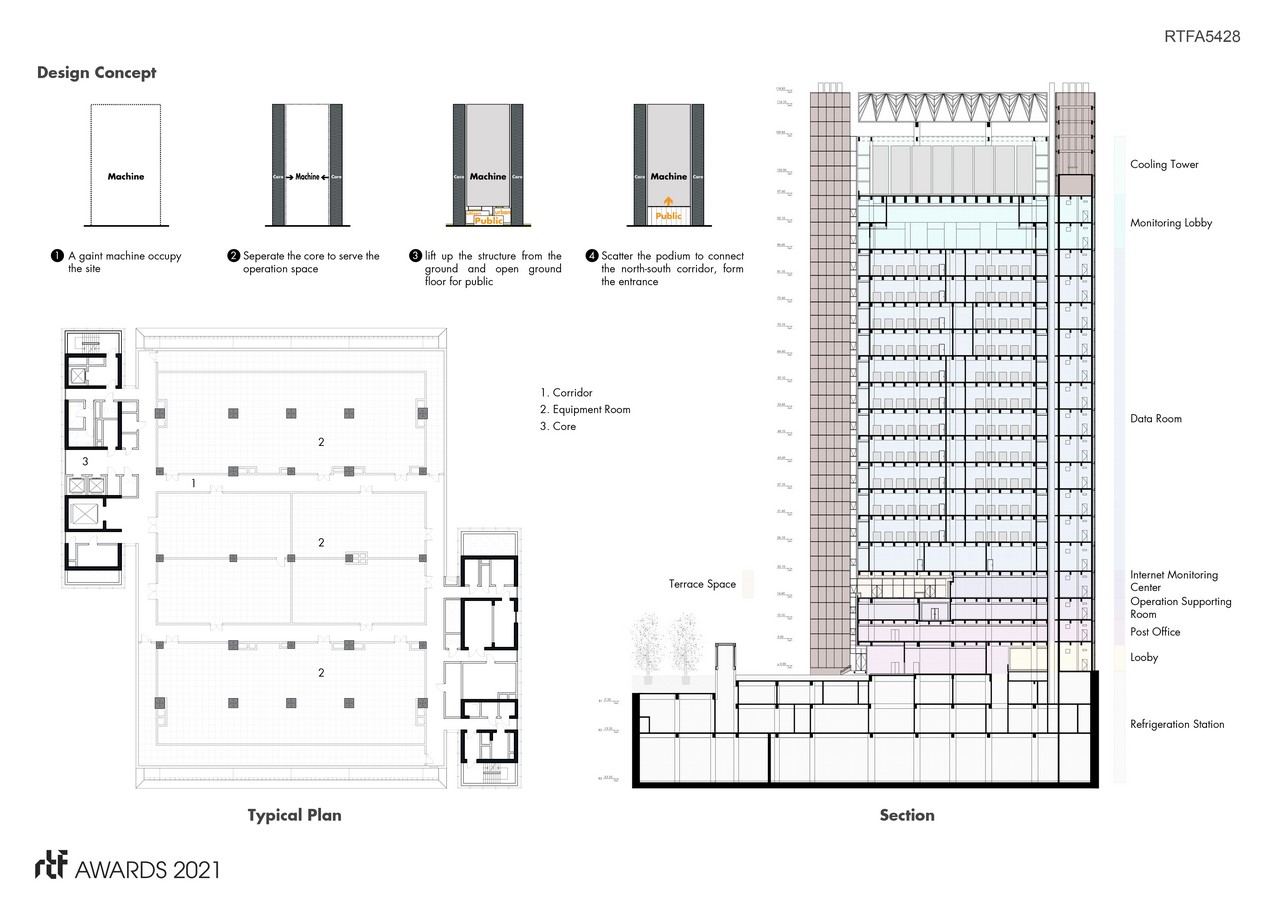 An important aspect of how the building integrates into its surroundings was to ensure an attractive appearance. We had to come up with a special idea for the mainly windowless facade, and this has resulted in a spectacular external cladding system, which incorporates movable elements. It shows the binary code of the universal number Pi (π) – thus reflecting the building's computational theme – where the 0 has been designed to move with the wind, creating a lively and interactive facade.