Jianfa Yoyo City Sales Center explores the same design idea of Yoyo City – "Human, Nature, Technology and Energy" – but interpreted in different concept.
Global Design & Architecture Design Awards 2021
First Award | Category: Interiors – Workplace (Concept)
Project Name: Yinchuan Jianfa Yoyo City Sales Center
Project Category: Interior Design – Work Place
Studio Name: L&P Architects
Design Team: Gang LI, Zhewei FENG, Mengsi LI, Ling CHEN, Richard XU, Xiuyun JIA
Area: 1500 m²
Year: 2021
Location: Yinchuan, China
Text Credits: L&P Architects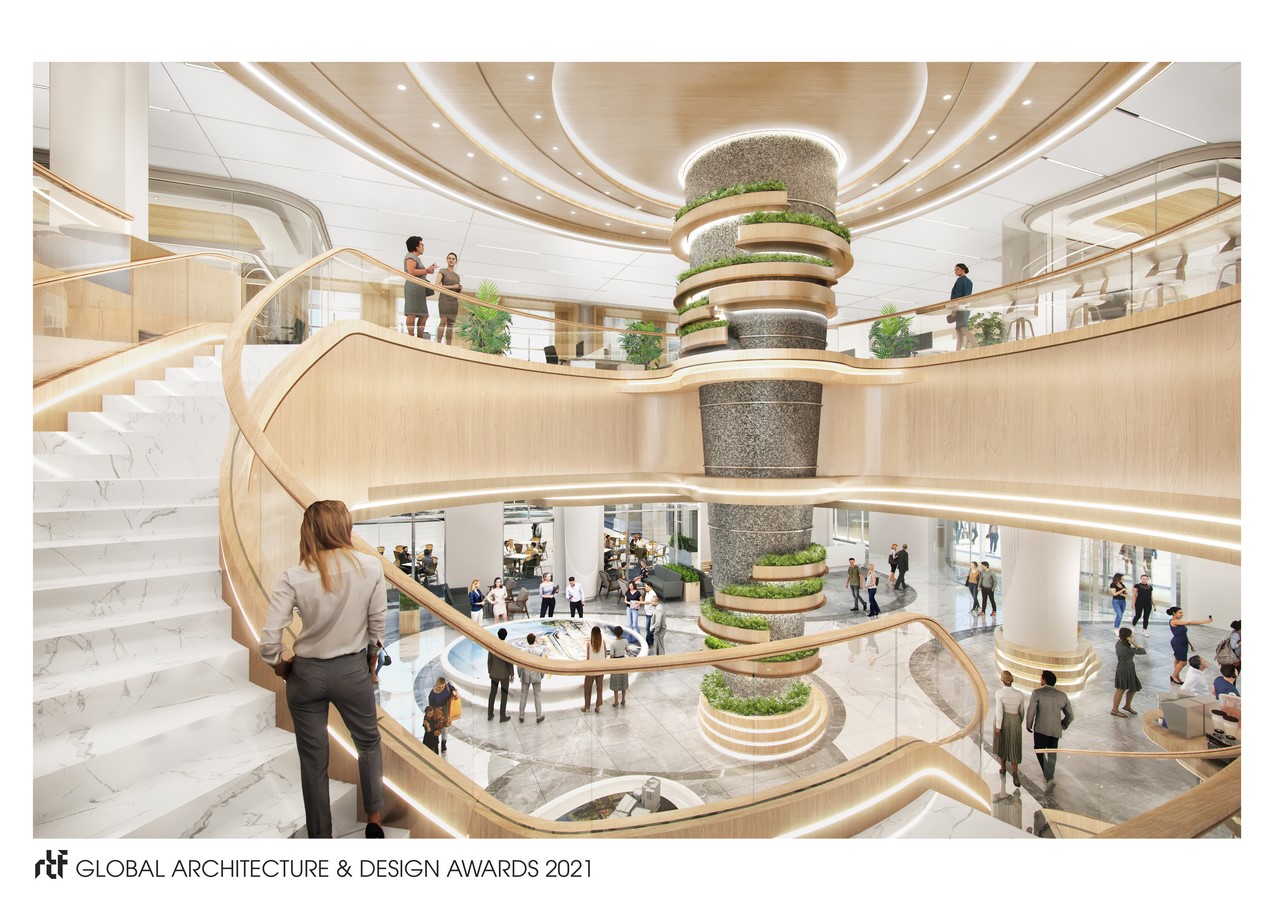 The interior design presents the harmonious relationship between human and nature, and it was realized and summarized in an "Island and Water" composition layout concept.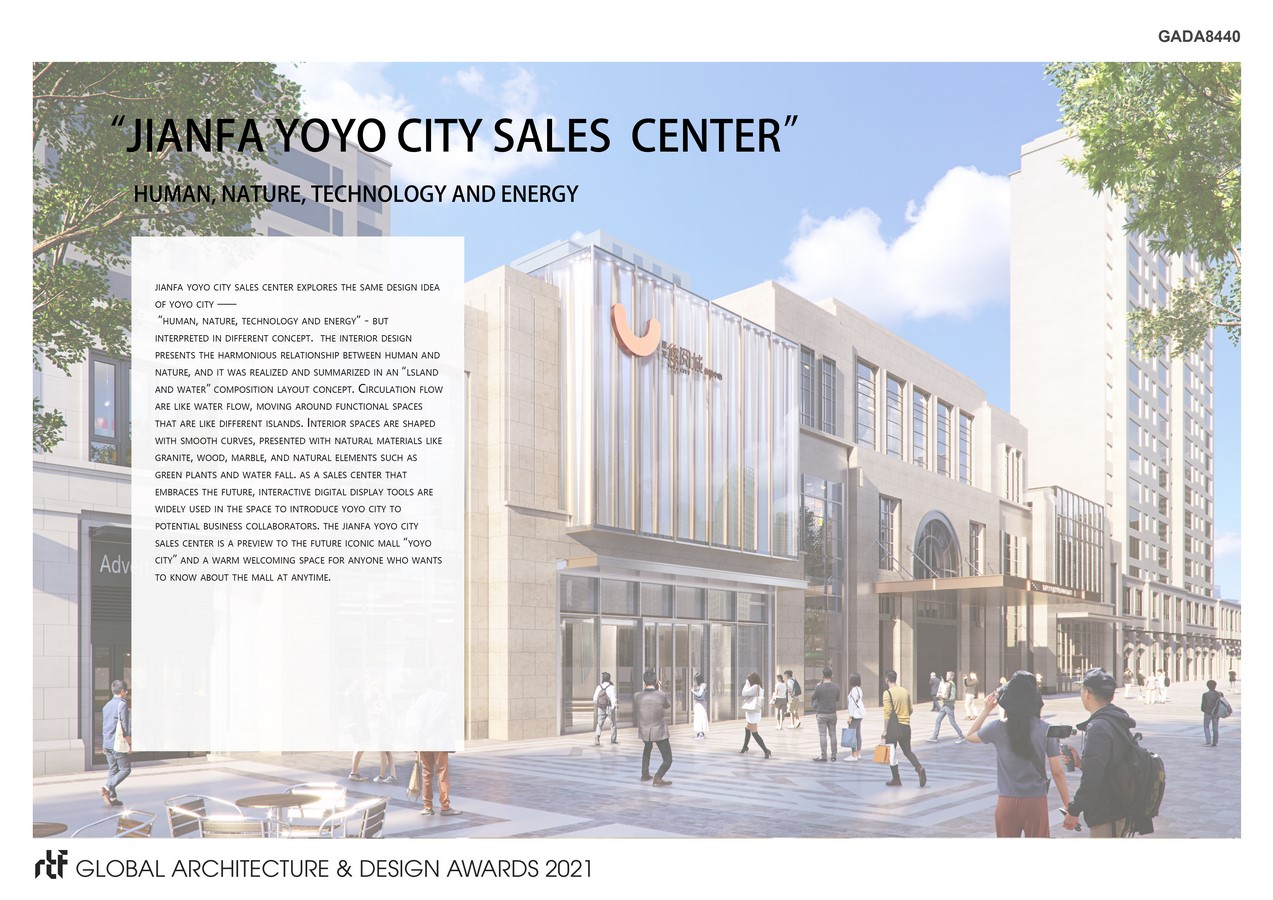 Circulation flow are like water flow, moving around functional spaces that are like different islands. Interior spaces are shaped with smooth curves, presented with natural materials like granite, wood, marble, and natural elements such as green plants and water fall.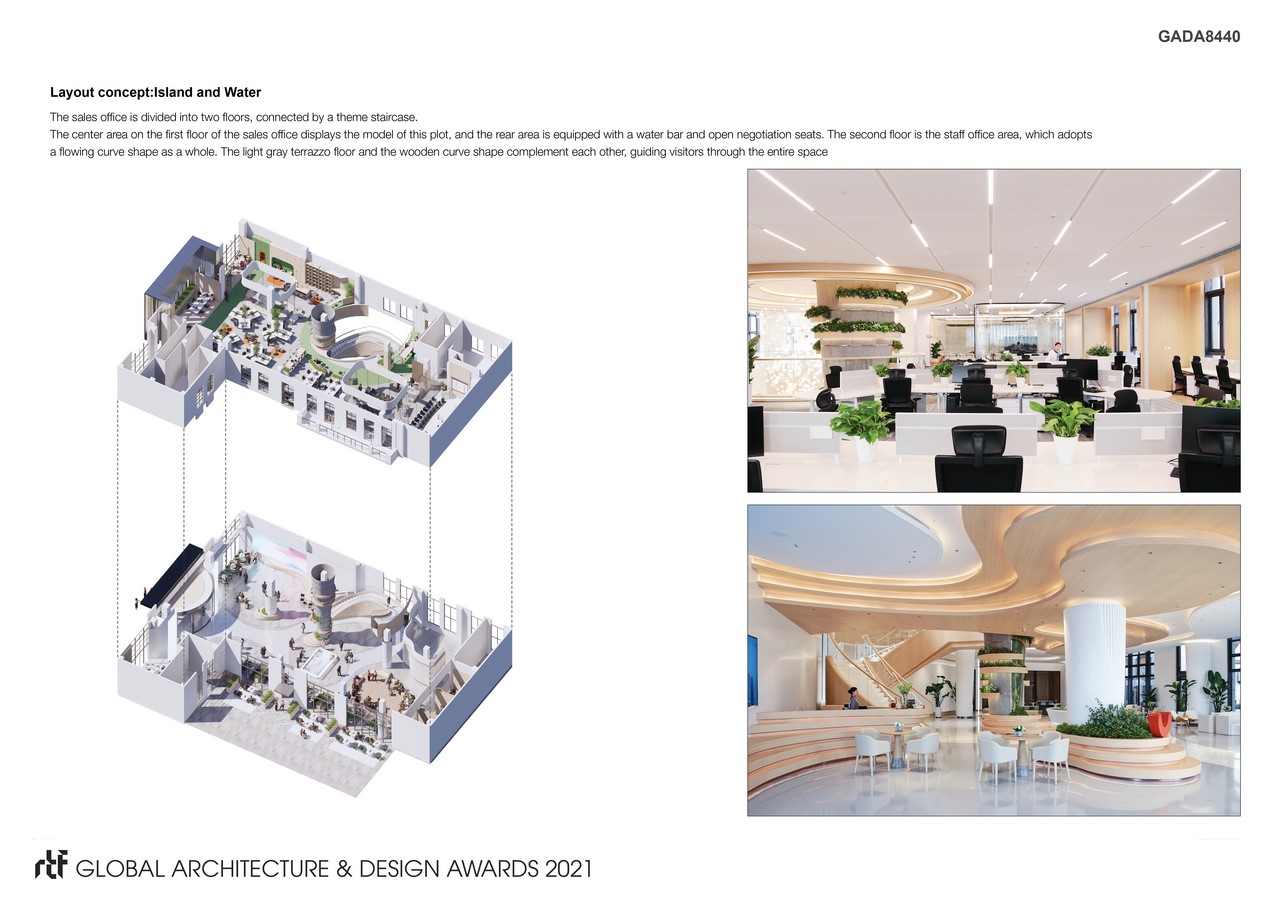 As a Sales Center that embraces the future, interactive digital display tools are widely used in the space to introduce Yoyo City to potential business collaborators.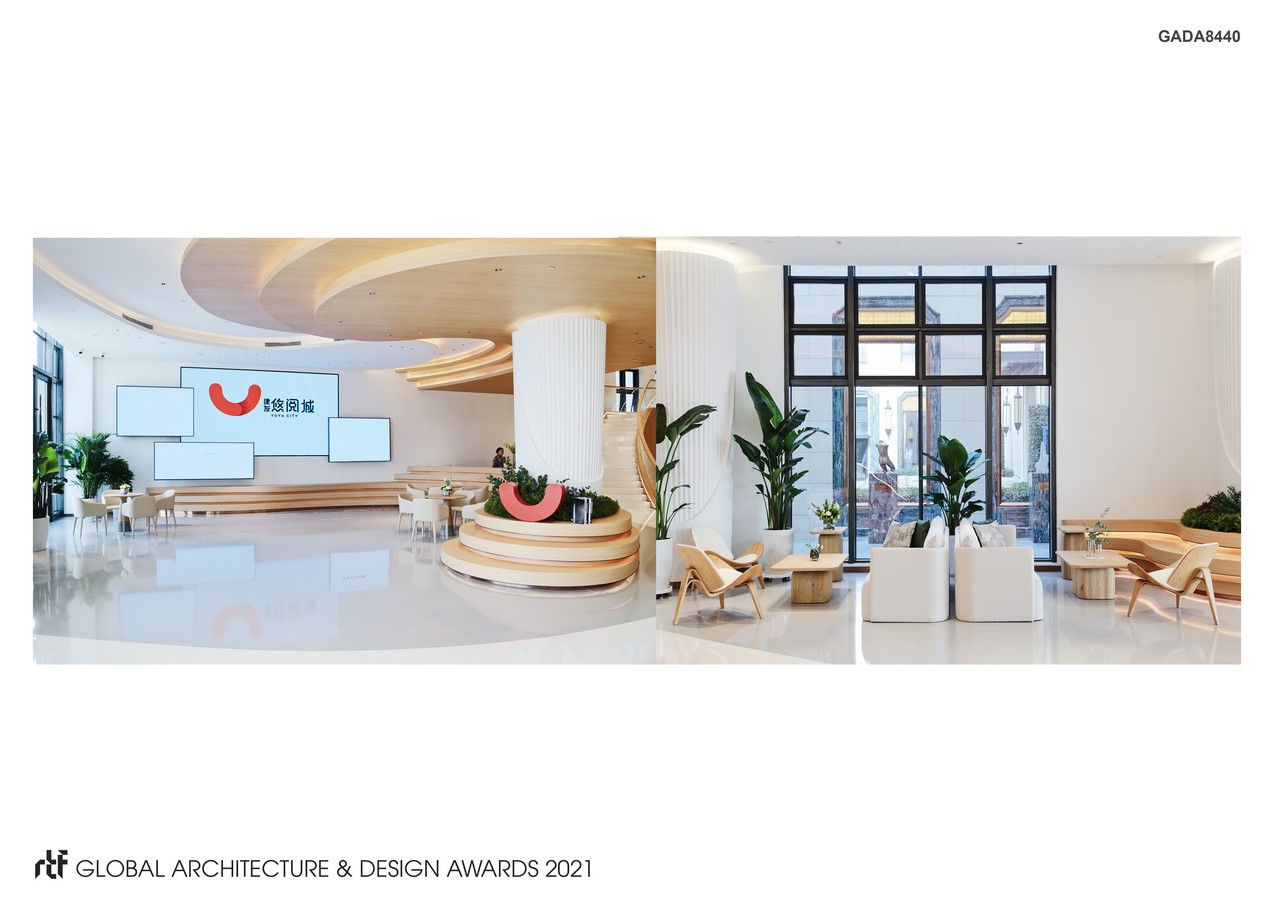 The Jianfa Yoyo City Sales Center is a preview to the future iconic mall "Yoyo City" and a warm welcoming space for anyone who wants to know about the mall at any time.