Cool Lines is a transdisciplinary research project, which responds to climate change in cities through integrated urban design.
Rethinking The Future Awards 2022
Third Award | Urban Design (Concept)
Project Name: Melbourne Cool Lines
Studio Name: XPACE architecture + urban design with Monash Architecture
Design Team: Maud Cassaignau and Markus Jung with Ronald Chu, Yasarhan Demirkol, Phan Quang Duy, Chi Chee Goh, Kristen Levey, George Mellos, Brahn Smillie-Fern
Area: 227.5 ha
Year: 2020-2021
Location: Melbourne, Australia
Consultants: Cooperative Research Centre for Water Sensitive Cities (CRCWSC)
Photography Credits: @XPACE architecture + urban design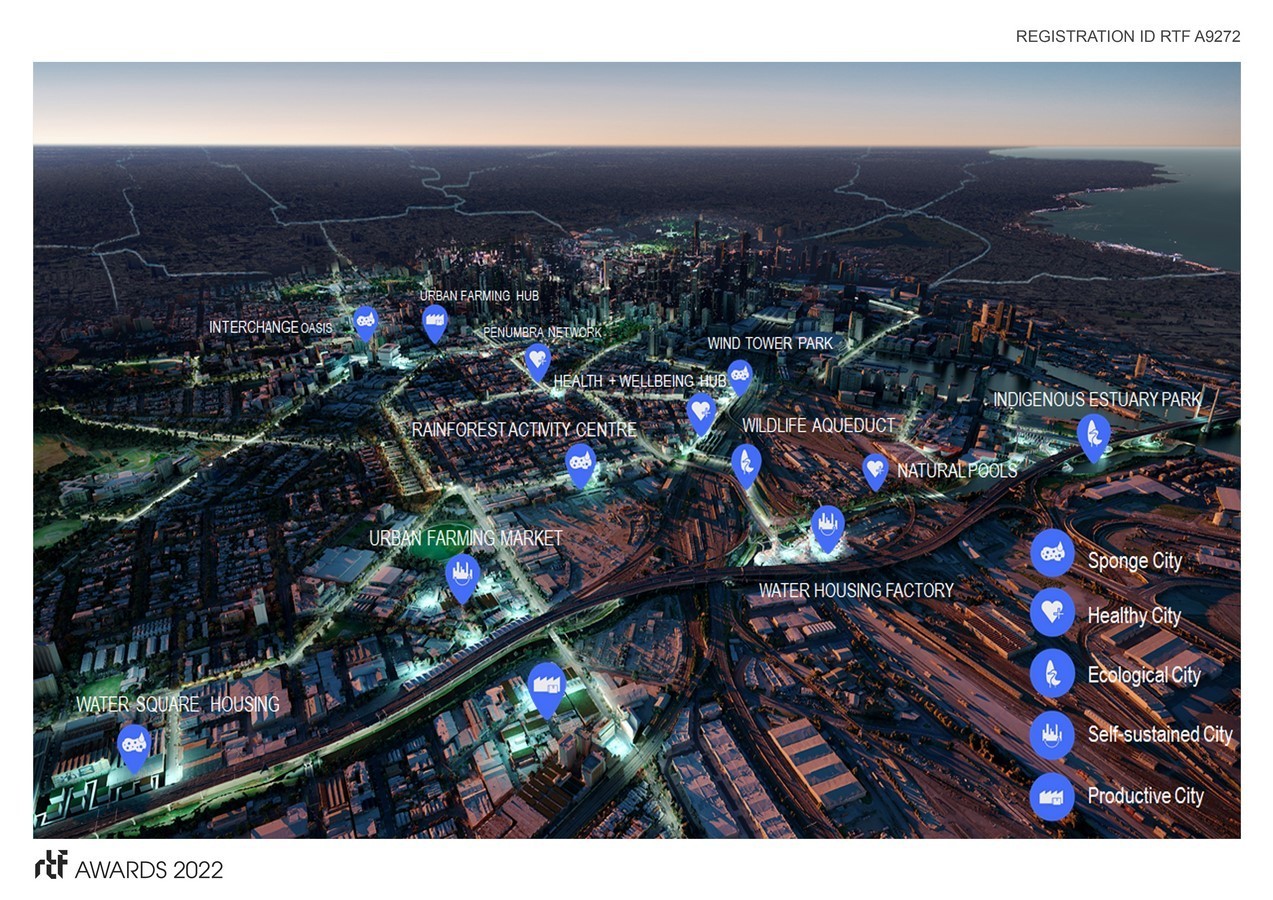 ©XPACE architecture + urban designCities of the global south are challenged by intensifying heat waves, flash floods, droughts, and bush fires. Cities are more vulnerable than the countryside. Their sealed surfaces radiate more heat than vegetated areas, described as the urban heat island effect. The intensifying heat impacts human health, limits human activity, especially for vulnerable populations. It also increases stress, hospital admissions, mortality, traffic and pollution. Mitigating the urban heat is therefore an urgency.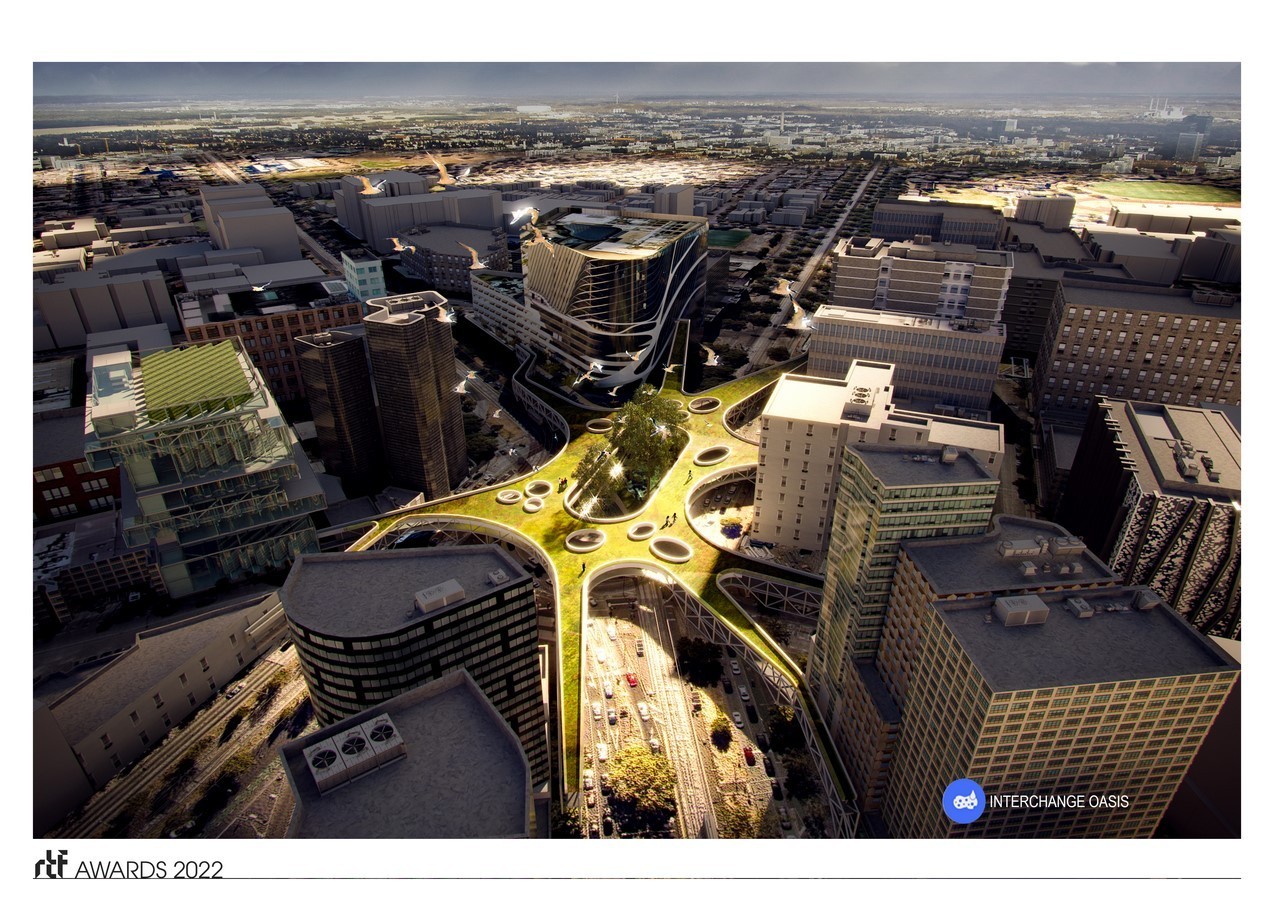 Our blueprint project tests ways to address this problem in an industrialised part of Melbourne undergoing development due to new rail projects. Lacking vegetation and shade, this normally dry area occasionally experiences floods. It's hard surfaces and creek cannot absorb intense rainfalls.
Our approach offers a networked solution. Locally informed catalysts comprising urban, landscaped and climate-responsive typologies reconnect existing green spaces and extend Melbourne's laneways to form continuous ecological breeze- and pathways. Connecting to the city's creeks and river, the network progressively extends across the city.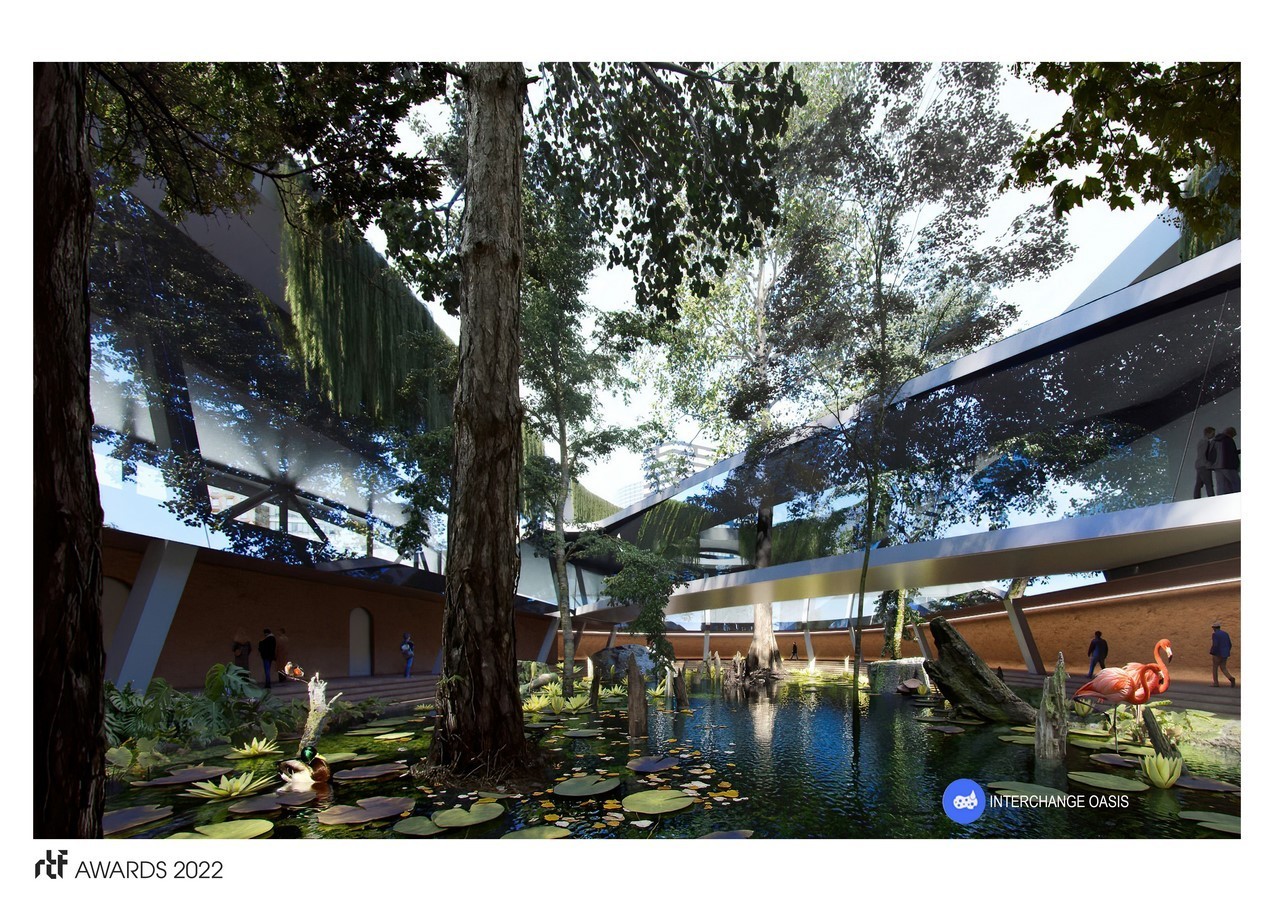 The project comprises following themes: sponge city, healthy city, ecological city, self-sustained city, and productive city.
Sponge City integrates water management into urban landscapes that includes storage, recycling, re-use, adaptation and protection. Interchange Oasis exemplifies how flash floods from a covered-up urban creek can be diverted to offer spaces of respite for surrounding hospital users. Their water greens facades and roofs of an overpass with amenities.
Healthy City focuses on programmes to relieve climate stress. Rainforest Activity Centre reimagines a disused silo as a shaded platform for physical activity. Energy generated by abseilers and climbers recirculates water to mist an artificial rainforest.
Ecological City explores evolving urban ecologies, exemplified in the reintroduction of indigenous flora, fauna, and practices of creating dams to increase biodiversity, and flood protection.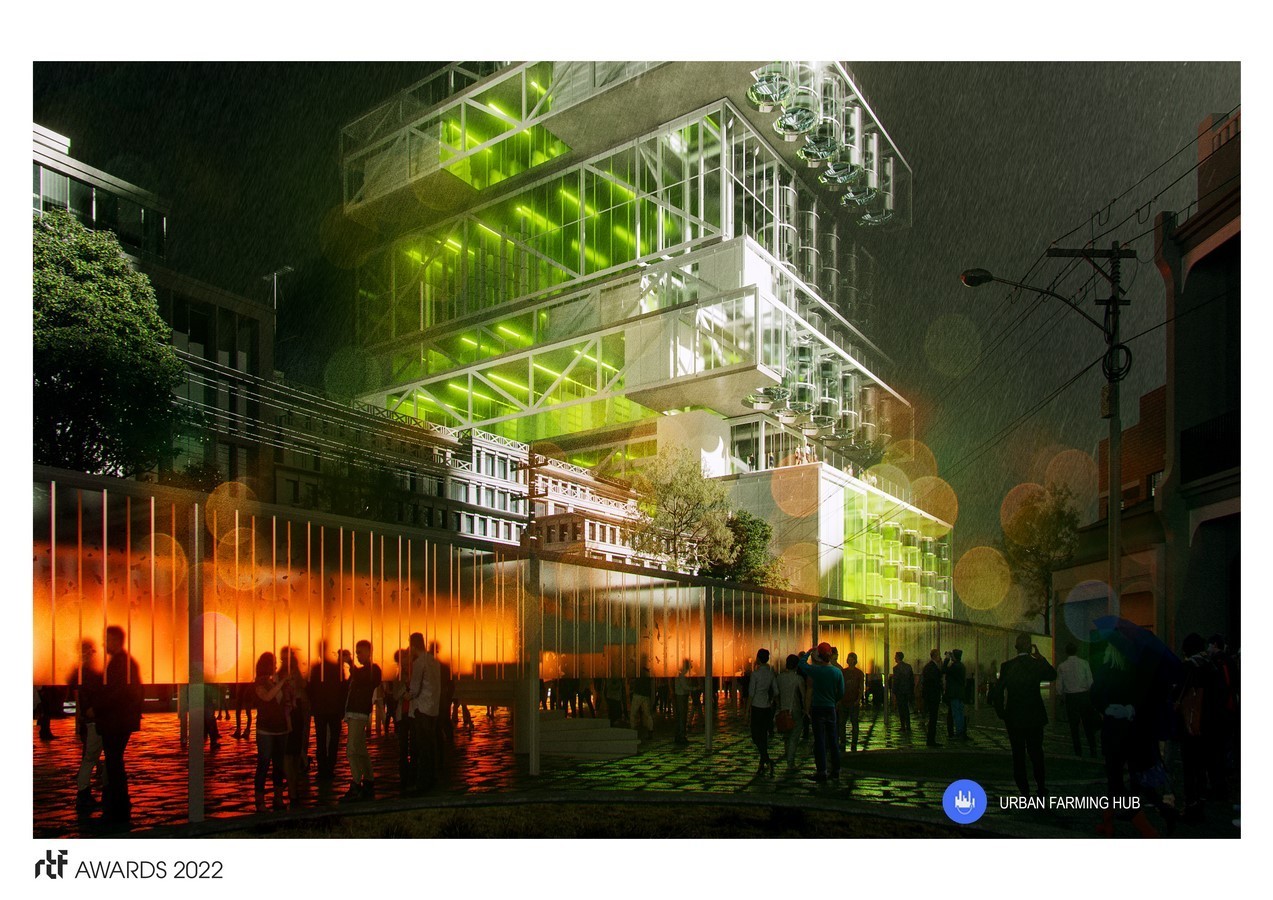 Self-sustained City elevates local food production exploring urban farming through industrialised forms, roof retrofits, and reusing streets for community farming as exemplified in the proposed Urban Farming Hub
Productive City envisions sustainable industries within the city
from producing and testing flood-resistant housing (the Water Housing Factory) to employing urban apiculture to pollinate vegetation and farming in the adjacent Wildlife Aqueduct.
Melbourne Cool Lines envisions the city as a growing ecosystem of projects that can be incrementally implemented. They evolve into a cool civic network prioritising pedestrian and cyclist movement, health and well-being.