Nanning Hangyang Fangcheng Harbour City is part of the Fangcheng Harbour Comprehensive Cultural Tourism Project, with a total construction area of 160,000 sq m, a ground floor construction area of 120,000 sq m, including 80,000 sq m mall and 40,000 sq m hotels, underground with 20,000 sq m of retail facilities and car park.
Architecture, Construction & Design Awards 2020
First Award |  Commercial (Concept)
Project Name: Fangcheng Harbour Bailangtan Shopping Mall
Studio Name: L&P Architects
Design Team:  Gang Li, Yifan Shen, Quan Tu, Zhihao Li, Huajian Zhong, Wenbin Lin Xiuyun Jia, Dachao Qian
Area:  119,666 sq.m
Year: 2019
Location: Guangxi, PRC
Consultants: Landscape Design – L&P Architects
Photography Credits: L&P Architects
Other Credits: Client –GuangXi Oriental Hangyang Investment Group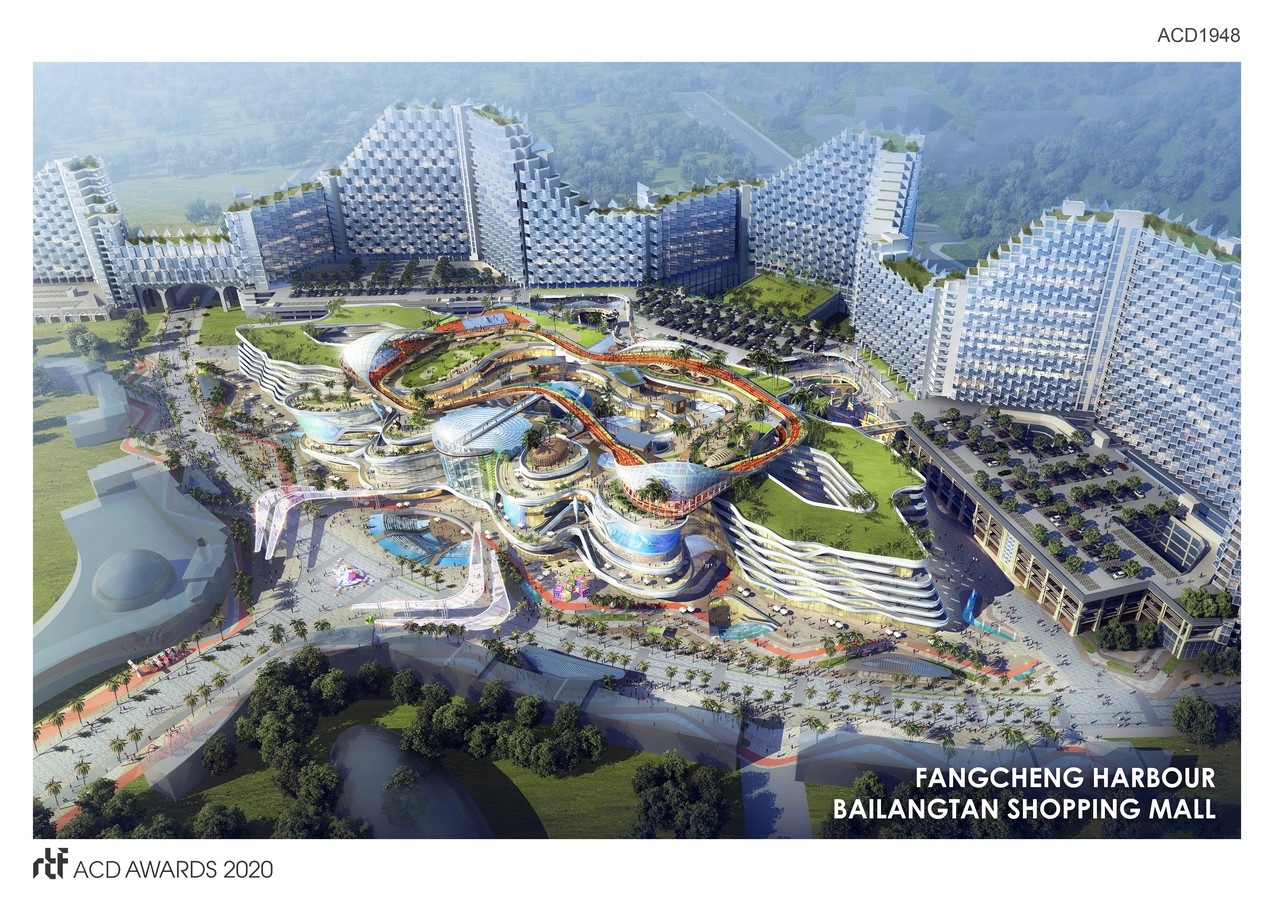 In the large coastal amusement park, the design reflecting the dynamic oceanic scenery and the great shopping experience. The wavy curve façade and the undulating recessed platforms, combined with a curved interface to create a terrace together with the wavy rooftop forming a dynamic spacing for the project.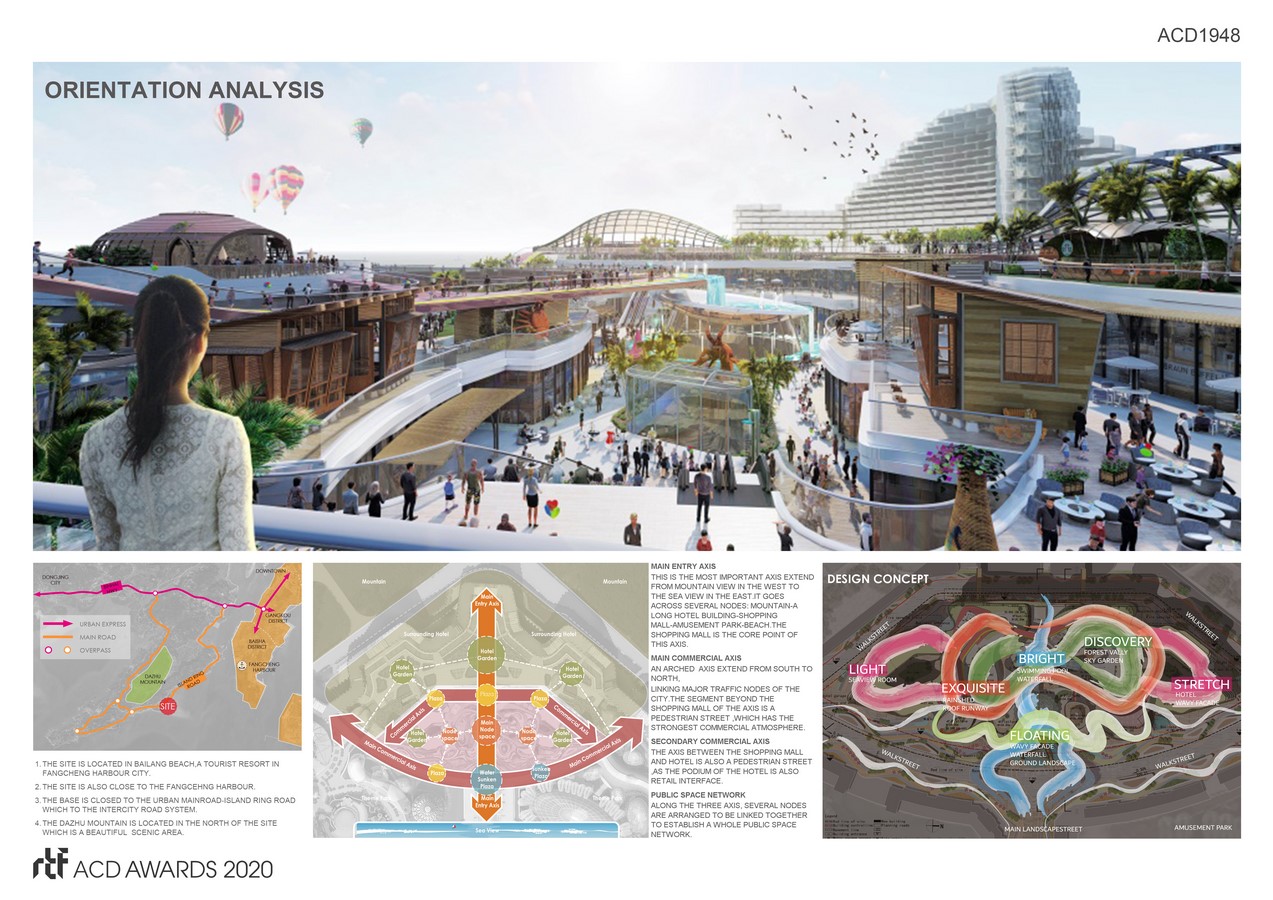 The five-story shopping mall is divided into three sub-areas: Outlets and Kid's Street is on the 1st floor, closely connected to the outdoor plaza, creating a "Disney-style" shopping atmosphere.  The indoor Themed Shopping street is set at the 2nd and 3rd floor, with 12m floor height.  The two groups of different styles small buildings in the north and south combine with the landscape treatment to create a unique scene-like style water street to form the interior of the building. The 4th and partial 5th floor are seafood street, features a semi-outdoor "roof canyon", combined with a "seascape runway", series of sports facilities and some retail shops.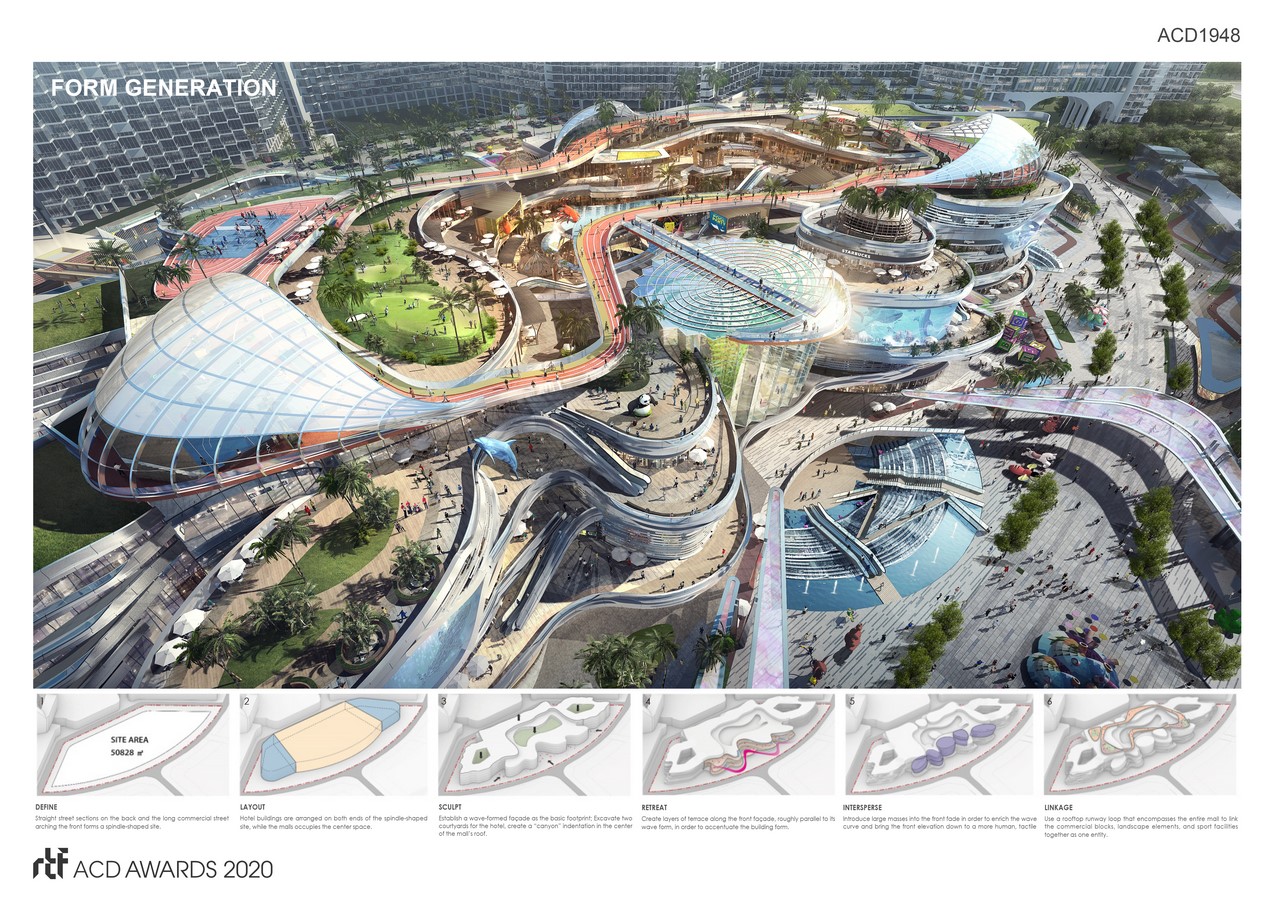 The glass runway extends from the middle part to the east, which is getting across the main glass atrium, forming a 180° sea view scenery podium. This project creates a unique iconic landmark for the surrounding.