The Yunnan Vanke ManJiang Mixed Use project sits on the prominent corner of Airport Road in the Manjiang area, in between Erhai Sea and Red Mountain, and represents a unique opportunity to integrate and complete the current Dali City master plan alongside a prime location of the renewed waterfront.
Global Design & Architecture Design Awards 2021
Second Award | Category: New Design Talent – Mixed Use
Project Name: Dali Manjiang Project
Project Category: mixed-use
Studio Name:L&P Architects
Design Team: Gang LI, Kris NI, June YU, Francesco SACCONI, Rick BLANKESTIJN, Weize LIANG
Area: 167,912㎡
Year:2021
Location: Dali Kunming China
Consultants: JZFZ (Kunming LDI)
Text Credits: L&P Architects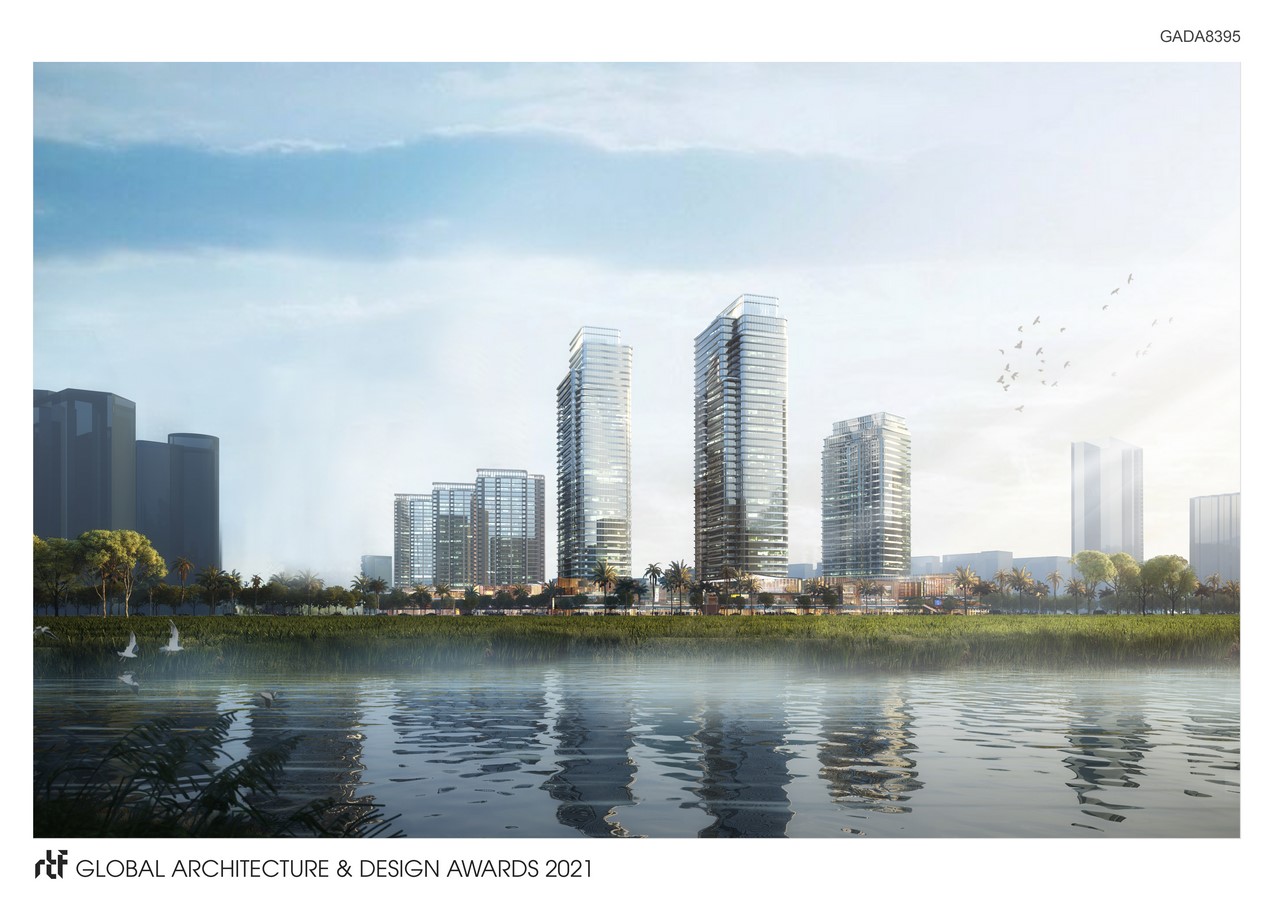 The overall planning approach focuses on embracing harmoniously the surrounding landscape, at pedestrian level the commercial podium of interconnected "terraced hills" is constantly opening up visual relationships towards the lake thus enhancing the visitors experience; at higher level, from the inner part of the site are a set of 3 mid-rise towers offering ad astonishing 360 degrees views, and two of which form intentionally a symbolic "gate" becoming a new landmark linking the city to the sea.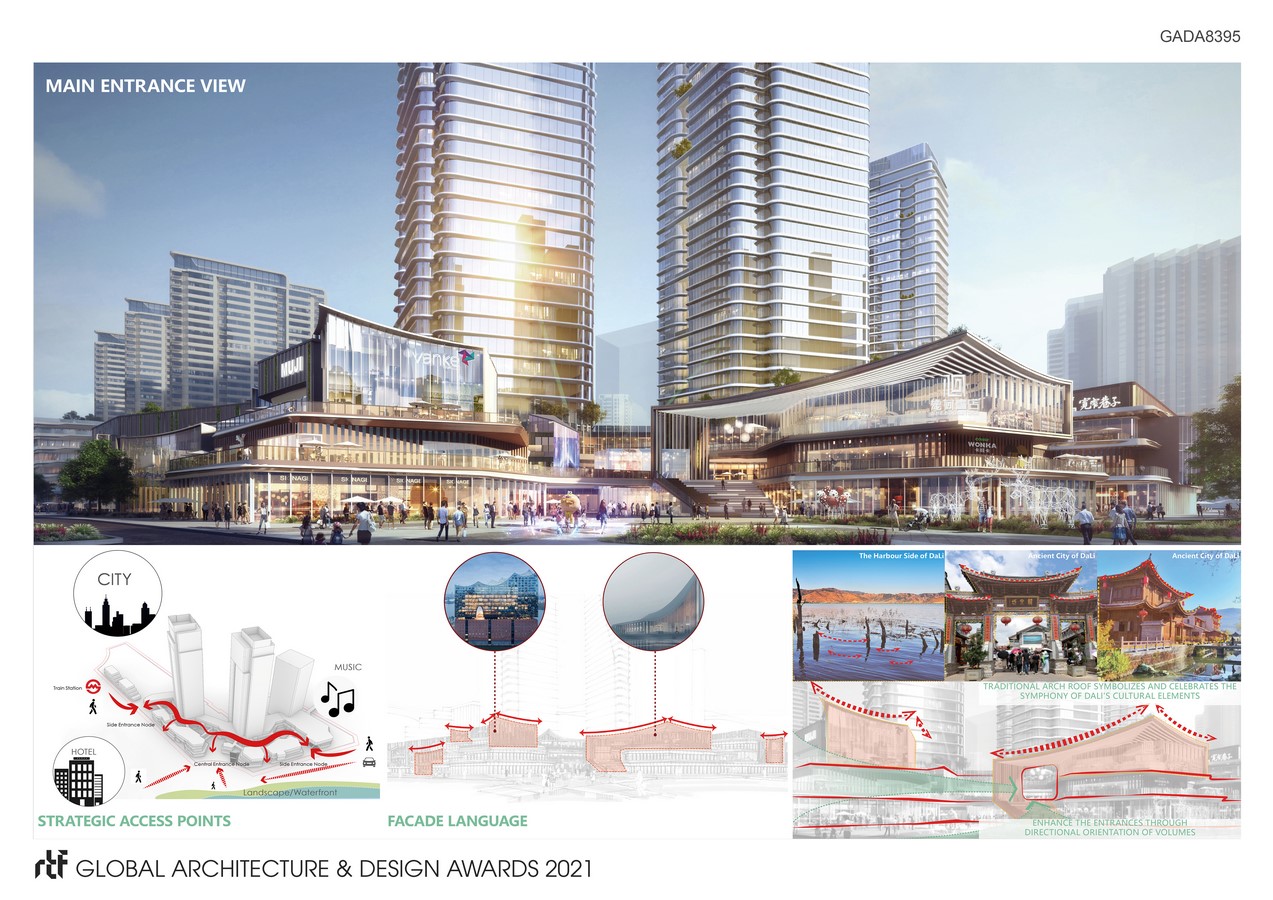 The design finds its inspiration in the precious tradition of Dali extracting key elements from its history to be consequently reinterpreted by providing a more contemporary and contextualized response. Therefore, the memorable Three Pagodas of Temple suggest to transfer their remarkable architectural aspect by expressing such beautiful rhythm of horizontal elements onto the towers volume, which assume a balanced appeal featuring an elegant spandrel design growing in a vertical array and being very much appropriate for such waterfront location.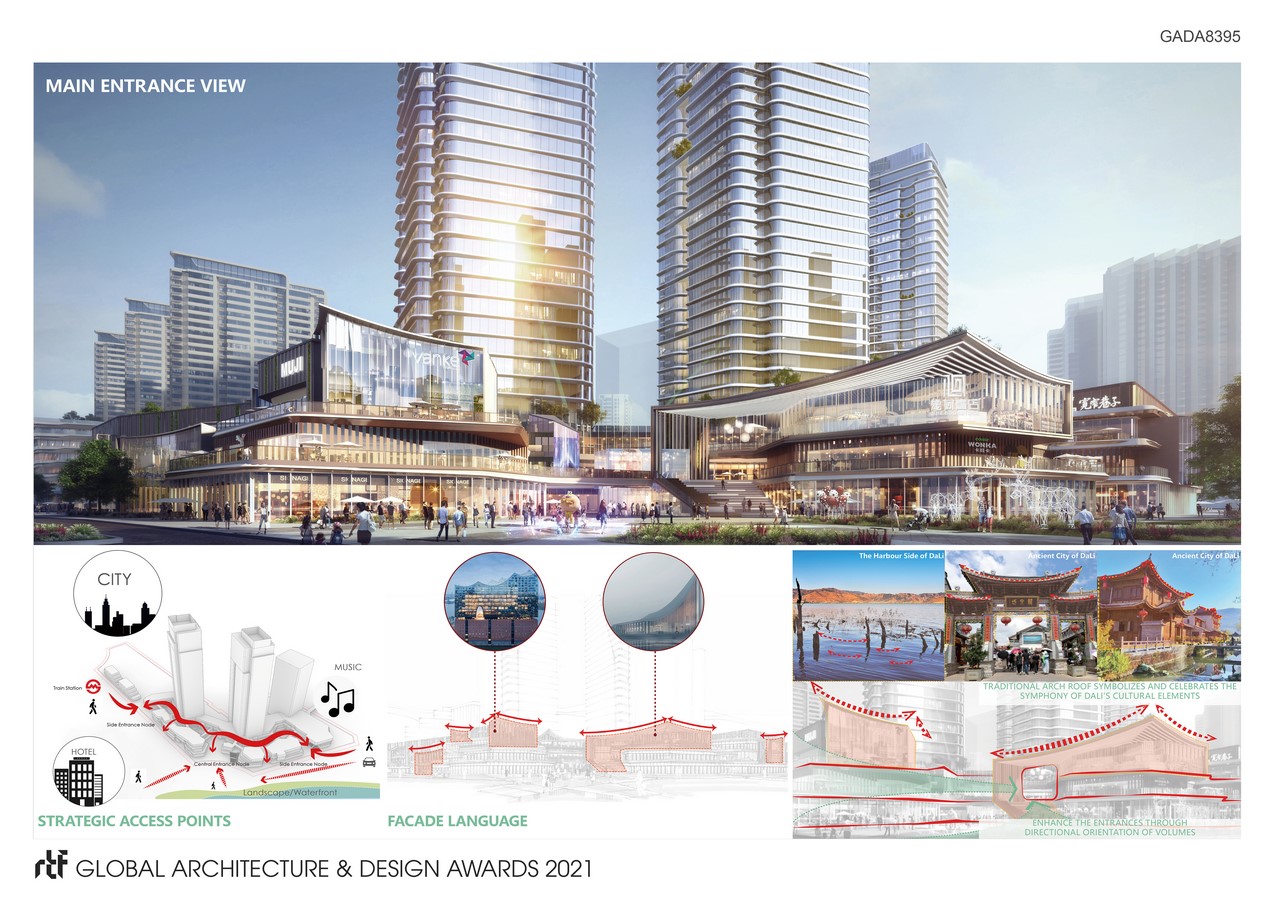 On the lower level, the centralized main entrance becomes the catalyst, emphasized by the presence of two big sweeping canopies which shapes take direct expressiveness from the traditional arch roof typically found in the Yunnan area. The journey along the street retail is identified by a sequence of "framed retail shop typology" which create an original and exciting variety of "indoor-outdoor" and "semi-indoor-outdoor" terraced spaces of gathering bringing to Dali a new shopping experience.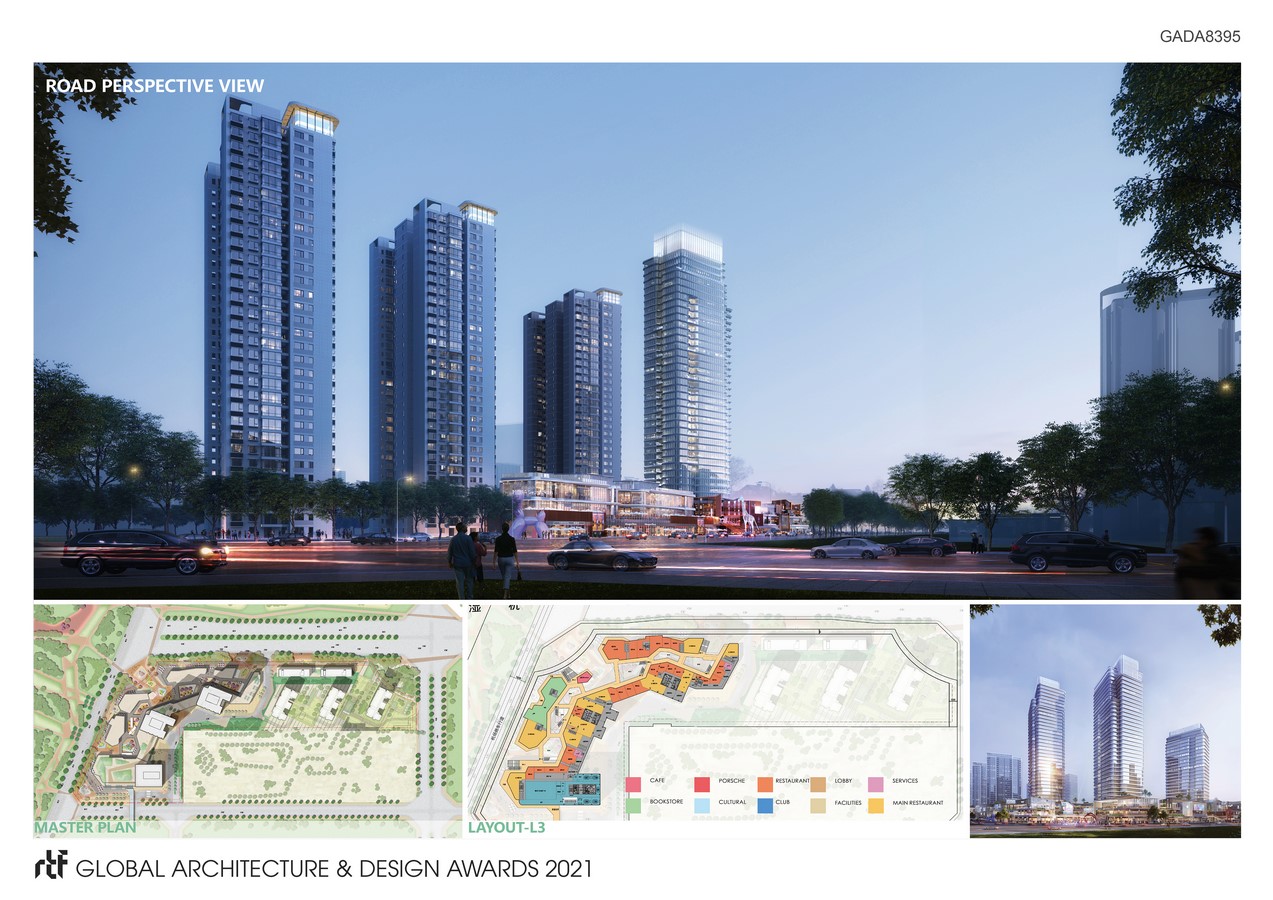 The use of beige and brown palette applied to the commercial development not only attributes to the overall a sober and contemporary "Look & Feel", but in particular reflects the intention of bring to memory the tone of colour of the timber, largely adopted to compose most of the heritage architecture of Dali.