The project is composed of 13 elevated stations that meet all the functional requirements of a railway installation; designed with the aim of optimizing its integration into the urban environment, minimizing the impact on the infrastructure of a city that has low-rise buildings and generating new public spaces.
Architecture, Construction & Design Awards 2020
First Award |  Transportation (Built)
Project Name: LINE 3 GUADALAJARA METRO / ELEVATED STATION
Studio Name: SENER Ingenieria y sistemas

Design Team:
ARCHITECTURAL DESIGN
JORGE TEJEDA
ARCHITECTURAL DESIGN TEAM
PELAYO SUAREZ
SARAHI BAUTISTA
CYNTHIA CHENA
CLAUDIA ESCANDÓN
SOFIA MORELOS
FERNANDA BAÑUELOS
IVAN RENDON
YOLANDA YÁÑEZ
SAÚL RODRIGUEZ
JESUS PONCE
GERARDO CERVANTES
YESICA ORTEGA
DANIEL RODRIGUEZ
XAVIER GARCIA
STRUCTURAL DESIGN
CESAR QUEVEDO
ALVARO FERNANDEZ
MEP
GUSTAVO ANGELES
LUIS JUAREZ
Area: 5,350 M2 (Each Station) – 69,550 M2 (13 Above ground stations)
Year: 2013 – 2020
Location: Guadalajara Jalisco, MEXICO
Consultants: N/A
Photography Credits:
Lorena Darquea
Nicolas Covarrubias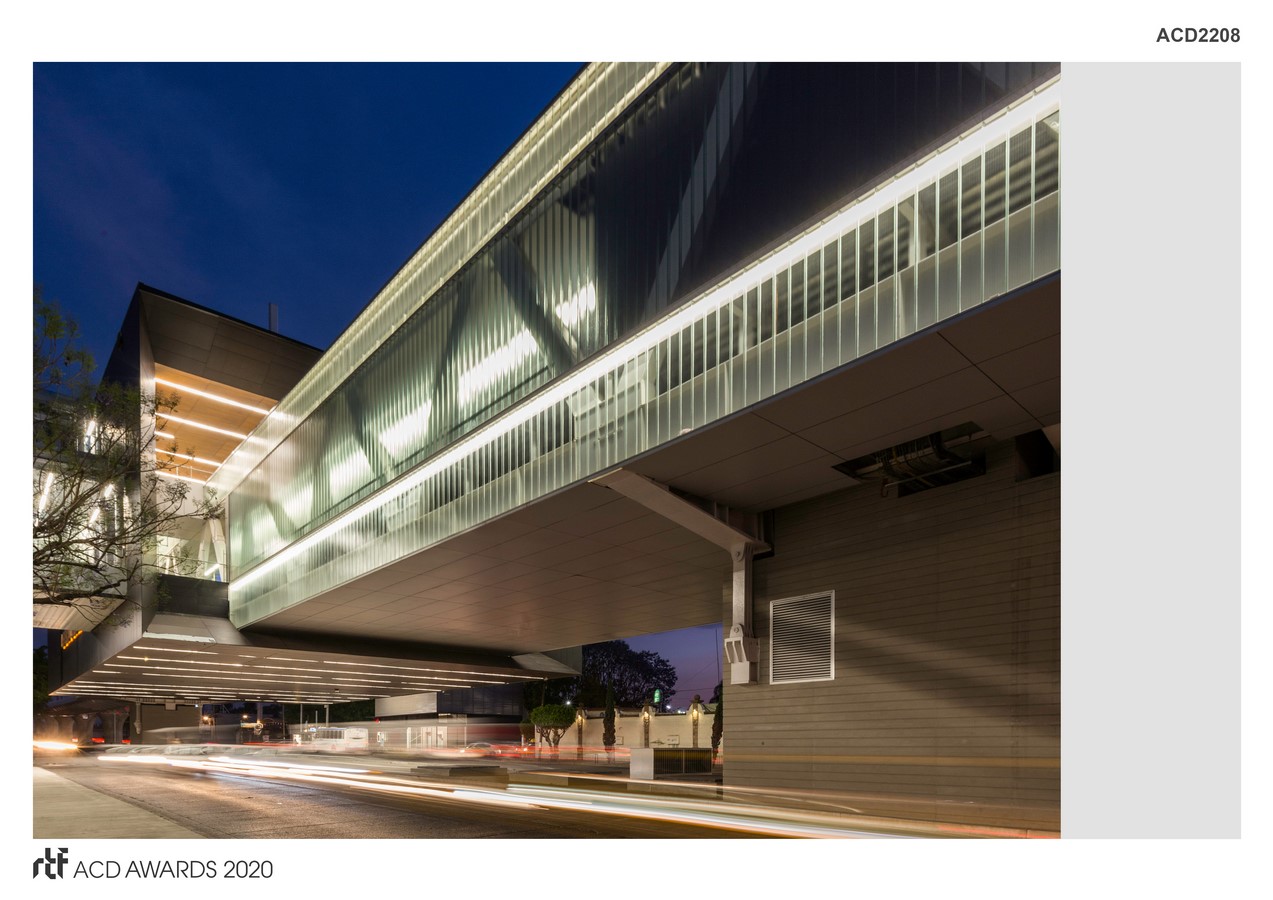 LINE 3, GUADALAJARA METRO
The elevated stations are composed with a main volume of 94.5 m in length, 15.7 m in width and 9 m in height, where platform and the complementary technical premises are located; which are supported by two large concrete columns, located one at each end of the volume.
Centered on this main volume of platforms, there is a "second volume" that contains the side aisles for distribution on platforms and the crossing concourse between them (upper level).
This "second volume" has been called a "black box" because of the color of its finish..
The most important technical premises are located on the underground level, 98 m long and 10.5m, which integrates the foundations of the station's two main support columns.
The main structure is made up of three 90m-long metal trusses, which are supported by the two main columns,in order to support the volume that contains the platforms.
The facilities are integrated into this scheme because the two main columns house a void through which all the ducts run in the transition between the viaduct and the technical premises. Reducing the number of visible ducts to almost zero.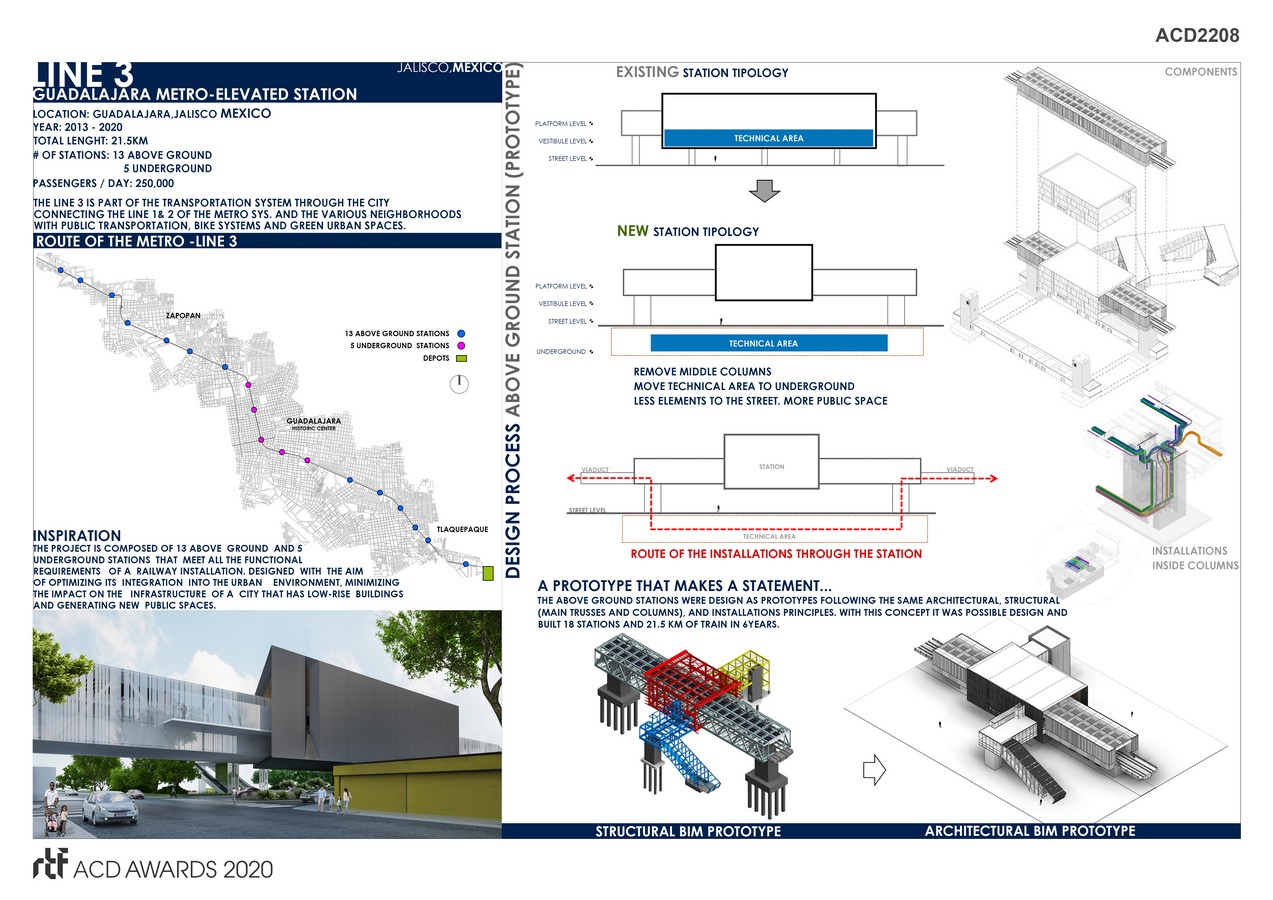 MAIN FEATURES OF THE DESIGN
Thea station breaks with the scheme of elevated stations in the world, (eliminating columns at street level every 25m. Leaving only 2 (beginning and end of station) with an internal clearance of 75mIt breaks with the traditional scheme of placing exposed machine rooms. Located at the basement level, removing "visual weight" at street level and platform level.
This scheme allows to have hidden pipes passing through main columns, underground technical premises and leaving on both sides to continue through viaducts.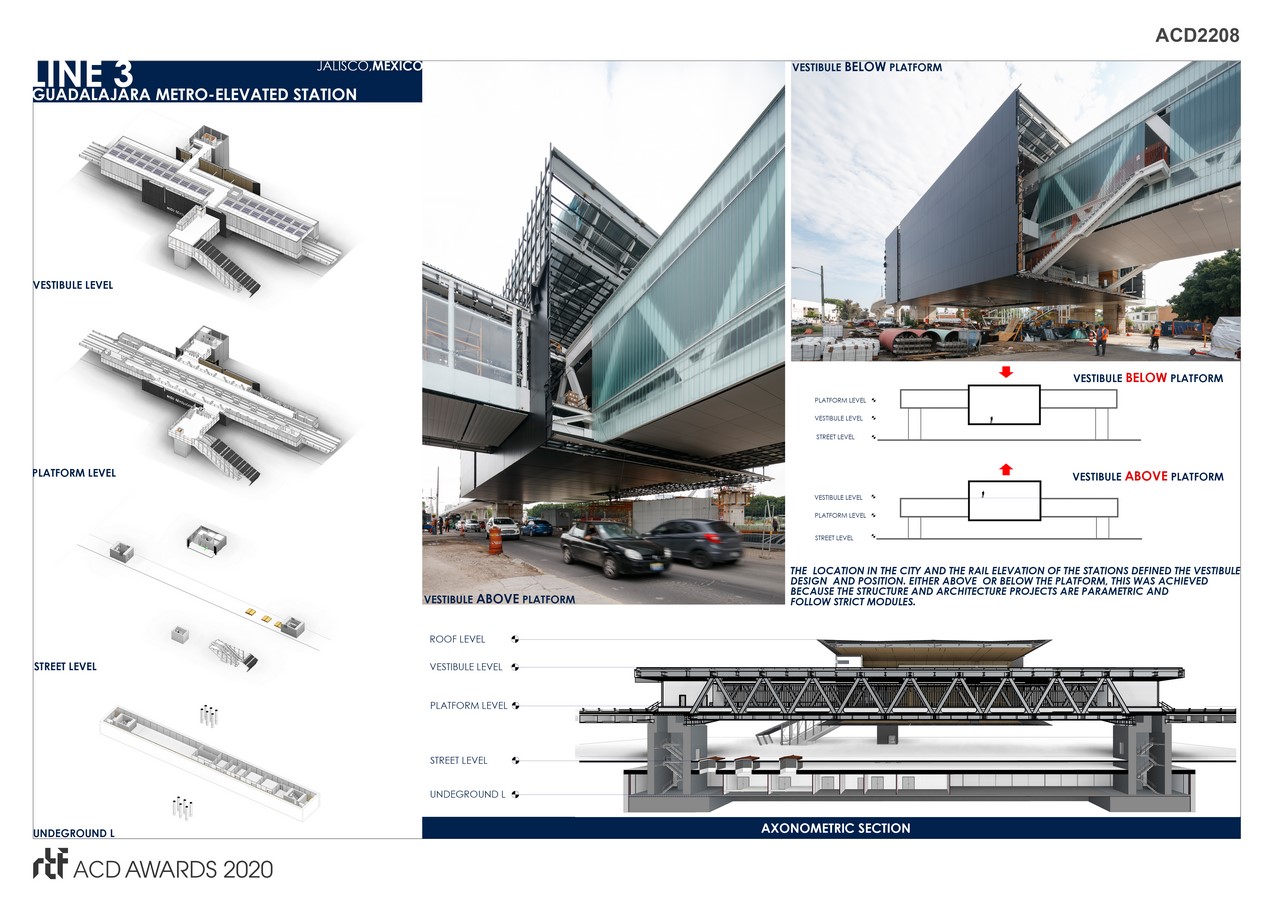 Modular design of the platform and vestibules structure, allowes the station hallways (Black box) to move on the Y and X axis depending on the case and urban situation, having 2 station typologies; upper vestibule and lower vestibule.
The volumetric simplicity allows to have 3 elements; robust concrete columns, glazed box that contains the platforms and trains, suspended "Black box" that contains the lobby and dramatizes the 85m cantilever.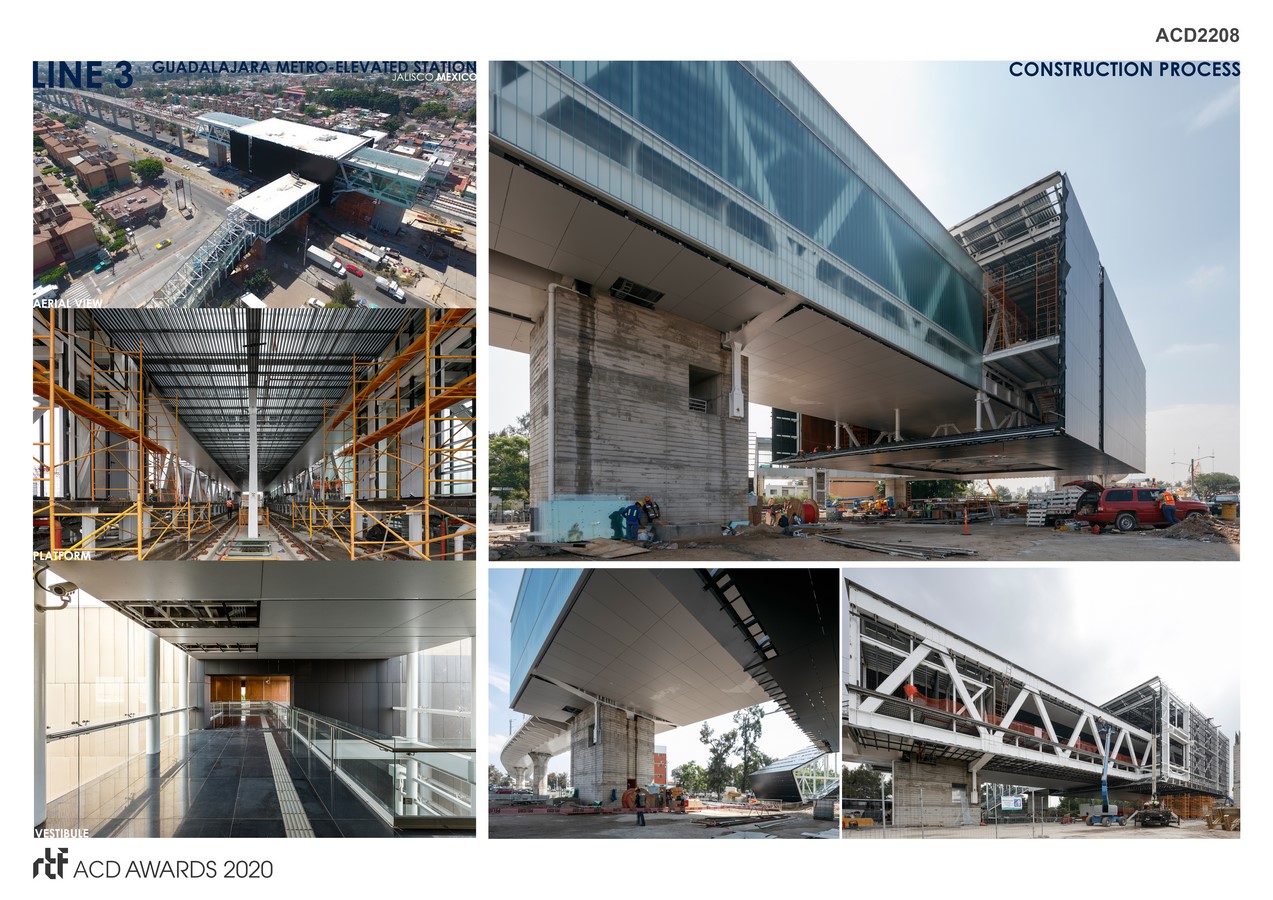 The Black Box serves as a lobby in the stations.Although it is a robust structural element, it is lightened with the gesture of chamfered edges and holes (in decrease). Visually allowing it to be read as a plane and not as volume
Having only two columns helps to have public space at street level. In some cases allowing vehicular circulation or public space such as linear parks or complete parks below.