The project seeks to rethink the future taking into consideration the traditional architecture of the Balearic Islands but reinforcing it thanks to current construction capacities.
Rethinking The Future Awards 2022
Second Award | Private Residence (Large) (Concept)
Project Name: Sa Gruta.
Studio Name: Medina Architecture Studio.
Design Team: Sandra Umpiérrez, Ana Muntaner, Paula Mardisa & Gorka Biurrun.
Area: 600 m2.
Year: 2019 – 2022.
Location: Mallorca (Spain).
Consultants: Bartomeu Nadal (IONA Group, facilities engineer), Matías Capó (Proyectos Illes, agricultural engineer).
Photography Credits: Enrique Torres Plaza (3D modelling).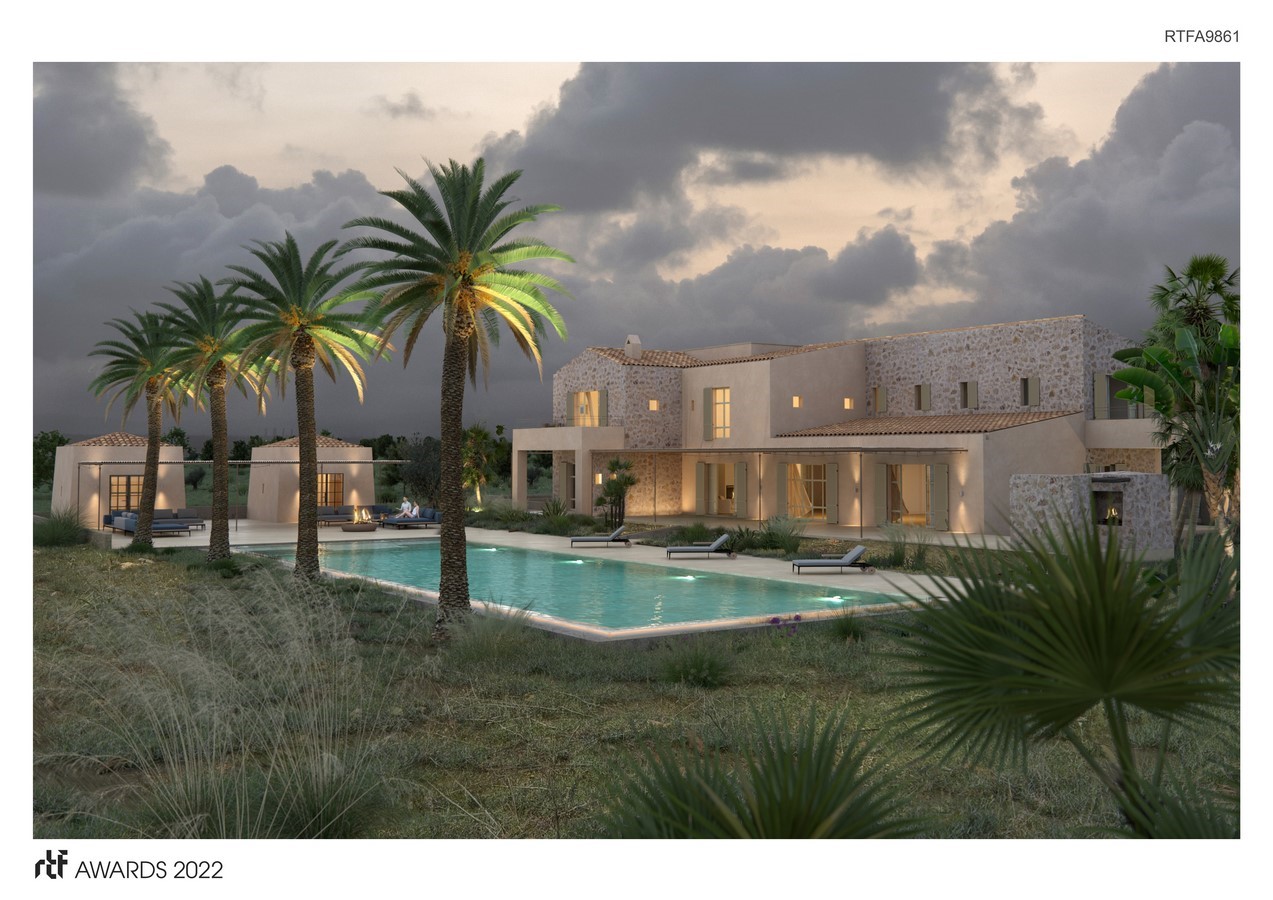 Reinterpreting traditional and artisanal techniques, a building is sought that, like its predecessors on the island, will endure into the future through passive architecture adapted to the environment: tradition usually endures in time while the contemporary gets frequently outdated.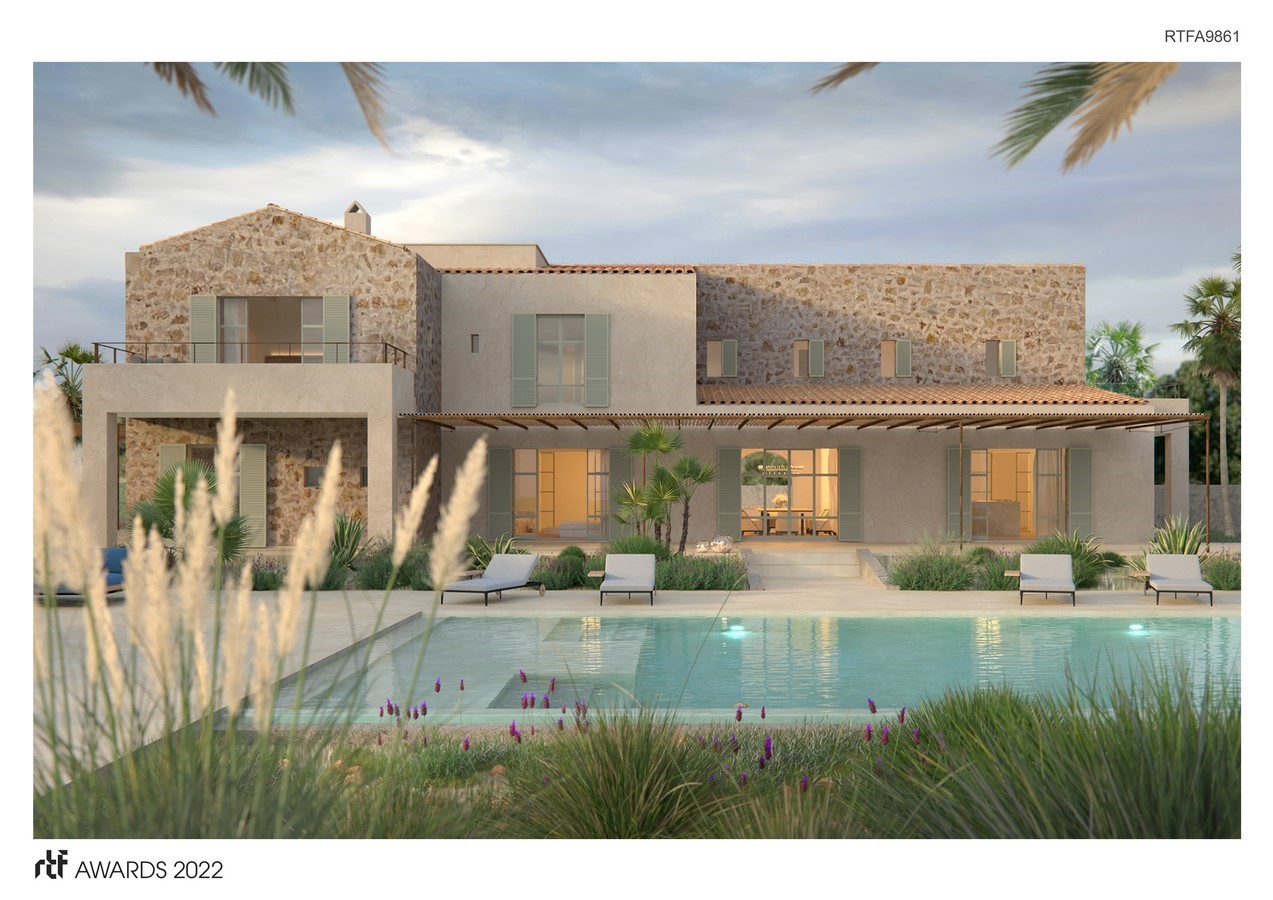 The project consists in a complex formed by a private residence with swimming pool and garage, on the eastern coast of Mallorca, in T.M. of Manacor, linked to a private vineyard plantation with its own cellar for future exploitation.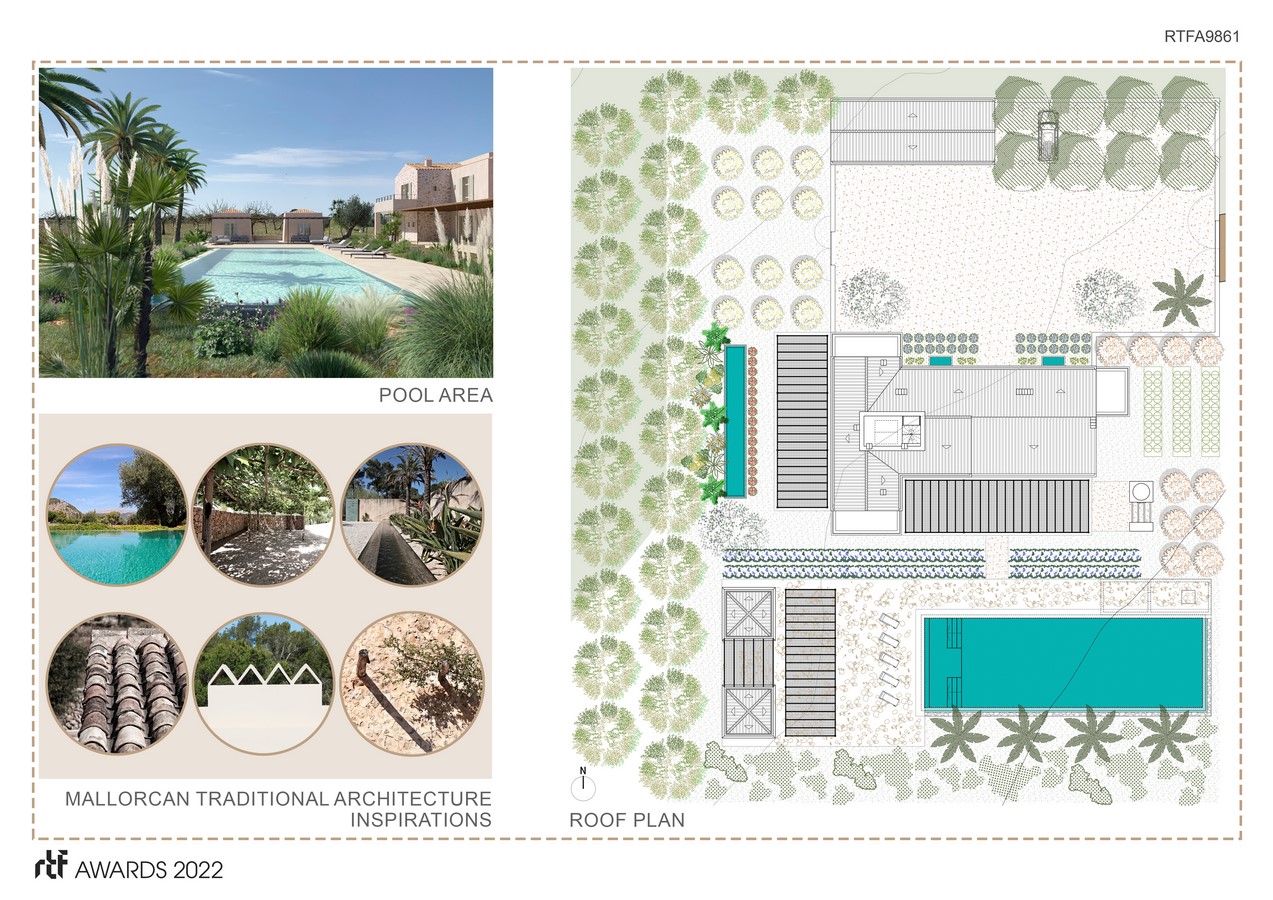 The whole complex pursues to be integrated within its surroundings, always respecting the environment, and seeking to make the most of the land where it is located through organic farming.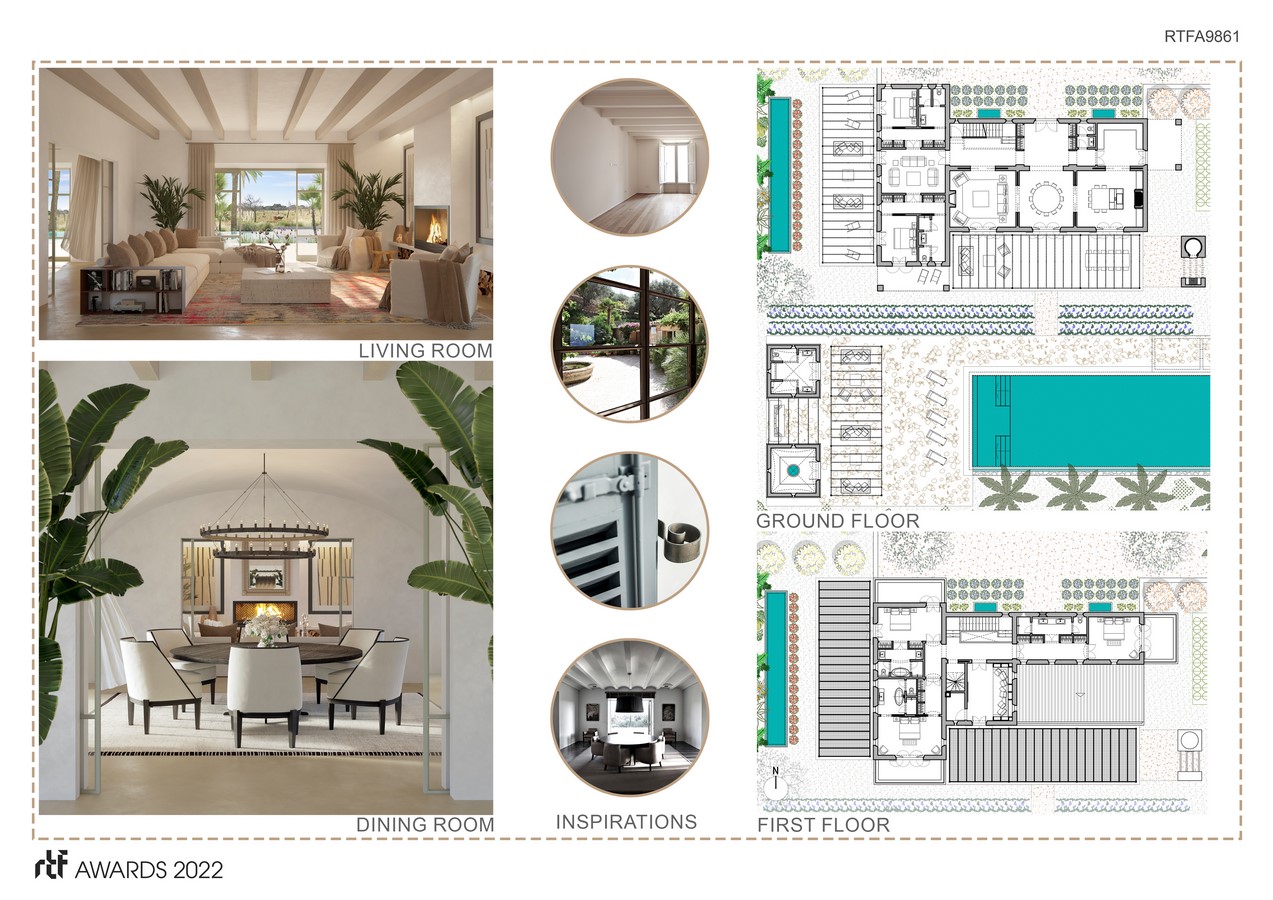 The building, distributed over two floors, houses on the ground floor both the common rooms such as the living room, dining room or kitchen, as well as two double bedrooms with access to the exterior.
The upper floor contains three double bedrooms, each with its own bathroom and balcony, as well as a common resting area for the three.
With local and noble materials in its exterior an interior such as marés (sandy stone), natural stone, steel or wood, the building manages to adapt to the environment through traditional Mallorcan architecture with nods to its past such as the recovery tile roof, the ceramic chimneys, wooden blinds, etc. but adapting also to the present and specially to the future through technology applied to sustainability with all the amenities of a modern and smart house.