Buildings contribute significantly to global warming. Although we are not able to
reverse the impact of climate change, we are determined to apply climate-
adaptive strategies to reduce the carbon footprint of our designs. Adapting and
retrofitting existing buildings, selecting carbon-smart materials, and pursuing low-
energy consumption are the approaches we take in our projects whenever
possible. Bahia Mar is not the exception. Bahia Mar will introduce a new urban
infill sustainable and resilient project unlike any other project develop on Fort
Lauderdale Beach.
Global Design & Architecture Design Awards 2019
Second Award | Category: Urban Design (Concept)
Studio: Kobi Karp Architecture and Interior Design Inc
Architect: Kobi Karp
Country: United States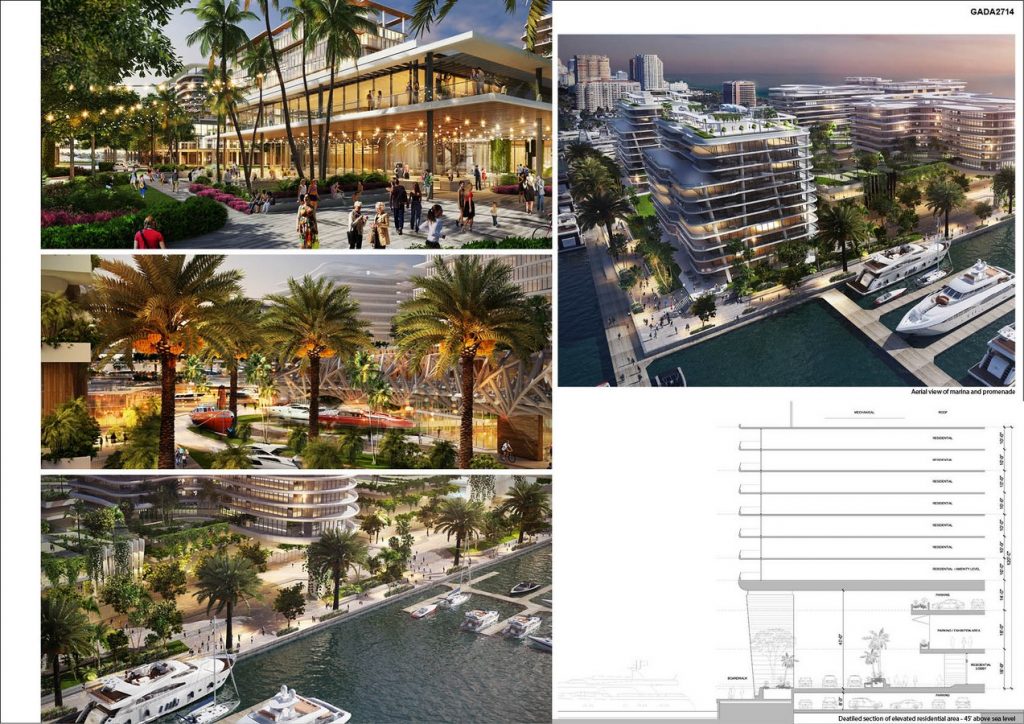 The public will access the area for daily shopping and use the Bahia Mar's public green spaces and park. Residential areas will be 45 feet above the ground to allow for better pedestrian/vehicular circulation, traffic flow and to be out of reach in case of flooding from a hurricane or heavy rain.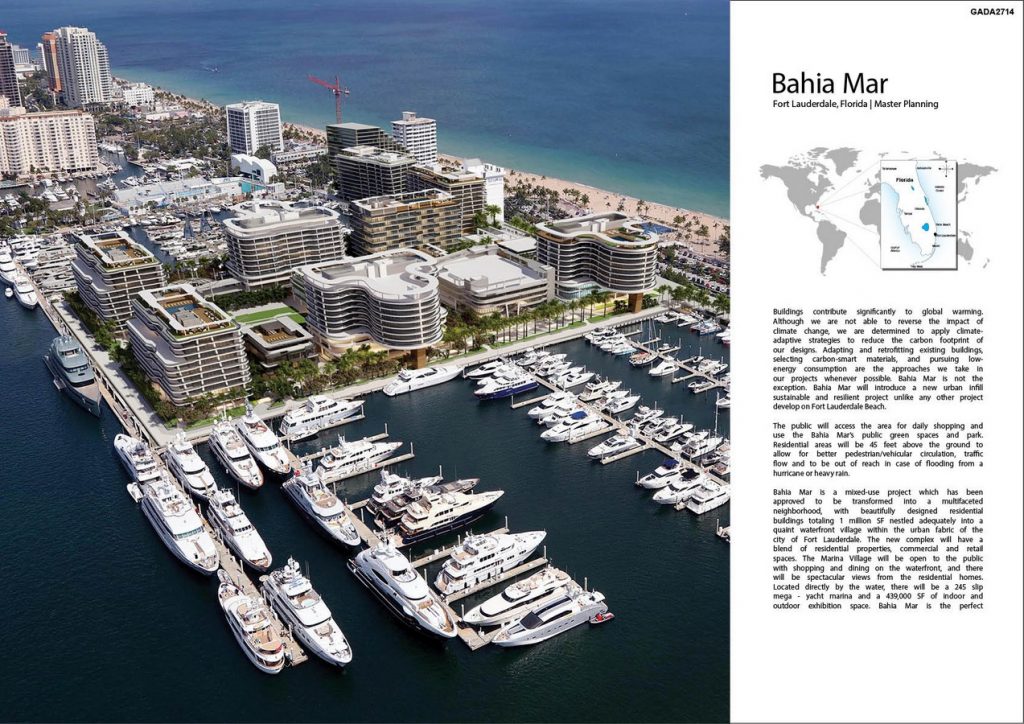 Bahia Mar is a mixed-use project which has been approved to be transformed
into a multifaceted neighborhood, with beautifully designed residential buildings
totaling 1 million SF nestled adequately into a quaint waterfront village within the
urban fabric of the city of Fort Lauderdale. The new complex will have a blend of
residential properties, commercial and retail spaces. The Marina Village will be
open to the public with shopping and dining on the waterfront, and there will be
spectacular views from the residential homes. Located directly by the water,
there will be a 245 slip mega – yacht marina and a 439,000 SF of indoor and
outdoor exhibition space. Bahia Mar is the perfect location to host the annual Fort
Lauderdale boat show.