The Owner desired a contemporary, state-of-the-art facility for his successful aesthetic medicine practice in Houston to be located on a 3.5-acre greenfield site in Houston, Texas.  The Owner's goal was to create an inspiring yet calming destination for his discerning clientele.
Rethinking The Future Awards 2022
Second Award | Interiors: Healthcare / Wellness (Built)
Project Name: The Clinic for Plastic Surgery
Studio Name: Browne McGregor Architects
Design Team: Thomas Cepeda, Emine Canak, Jim McGregor, Cory Porter
Area: Gulf Coast Region of the United States
Year: 2021
Location: Houston, TX
Consultants: Dally & Associates (Structural Engineering), Spectrum Design Engineers (MEP Engineering), Wong & Associates (Landscape Architecture), Jarvis Civil Engineering (Civil Engineering)
Photography Credits: G. Lyon Photography
Other Credits: O'Donnell Snider Construction (General Contractor), Dax Design Studio (FF&E), Surgery Center Services of America (Medical Equipment Planner)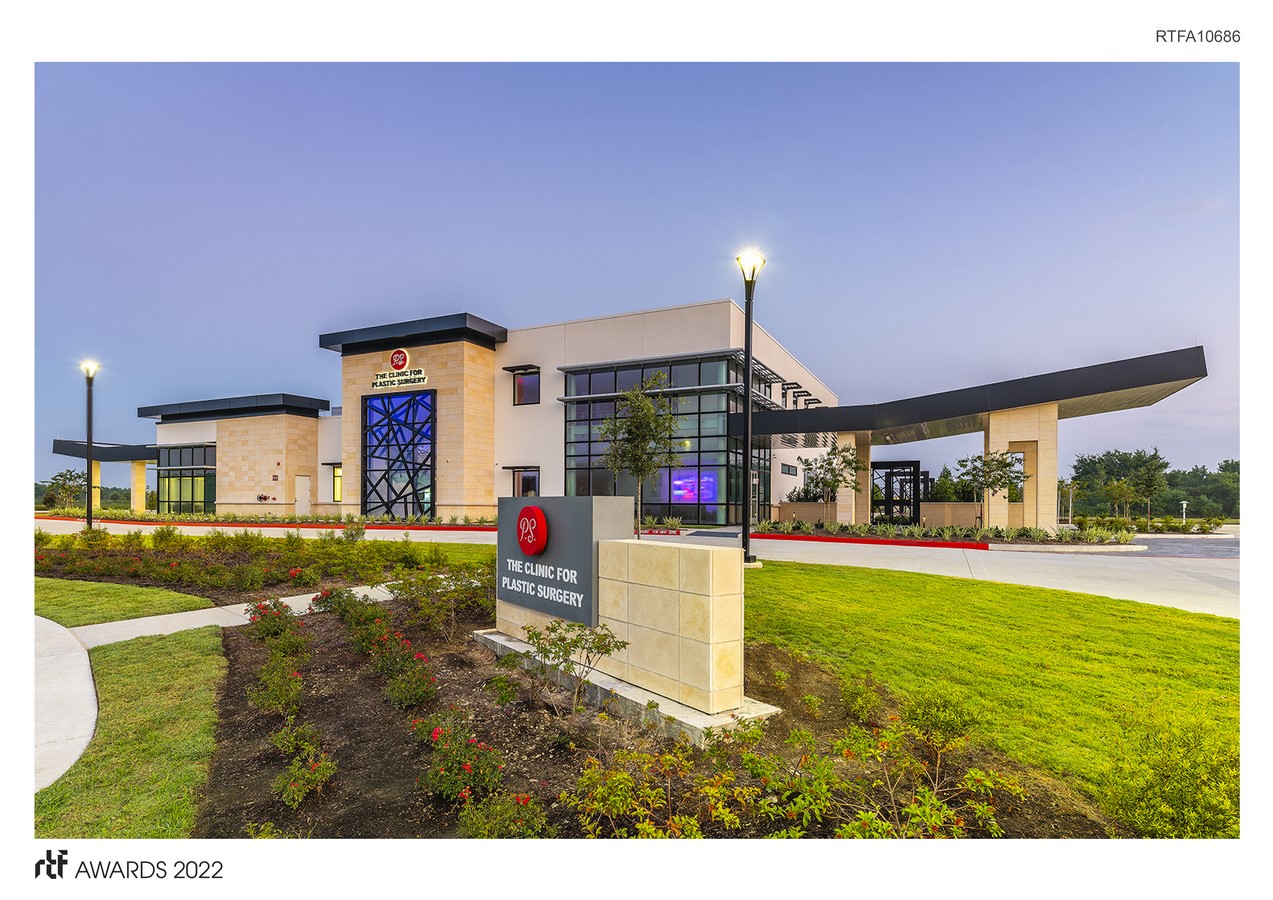 The project site is adjacent to Ellington Airport and overlooks the local Sylvan Rodriguez Park.  Browne McGregor Architects was engaged to provide the initial site due diligence, programming, planning, and full architectural and interior design services for the new 19,000 sf freestanding plastic surgery and aesthetic medicine center.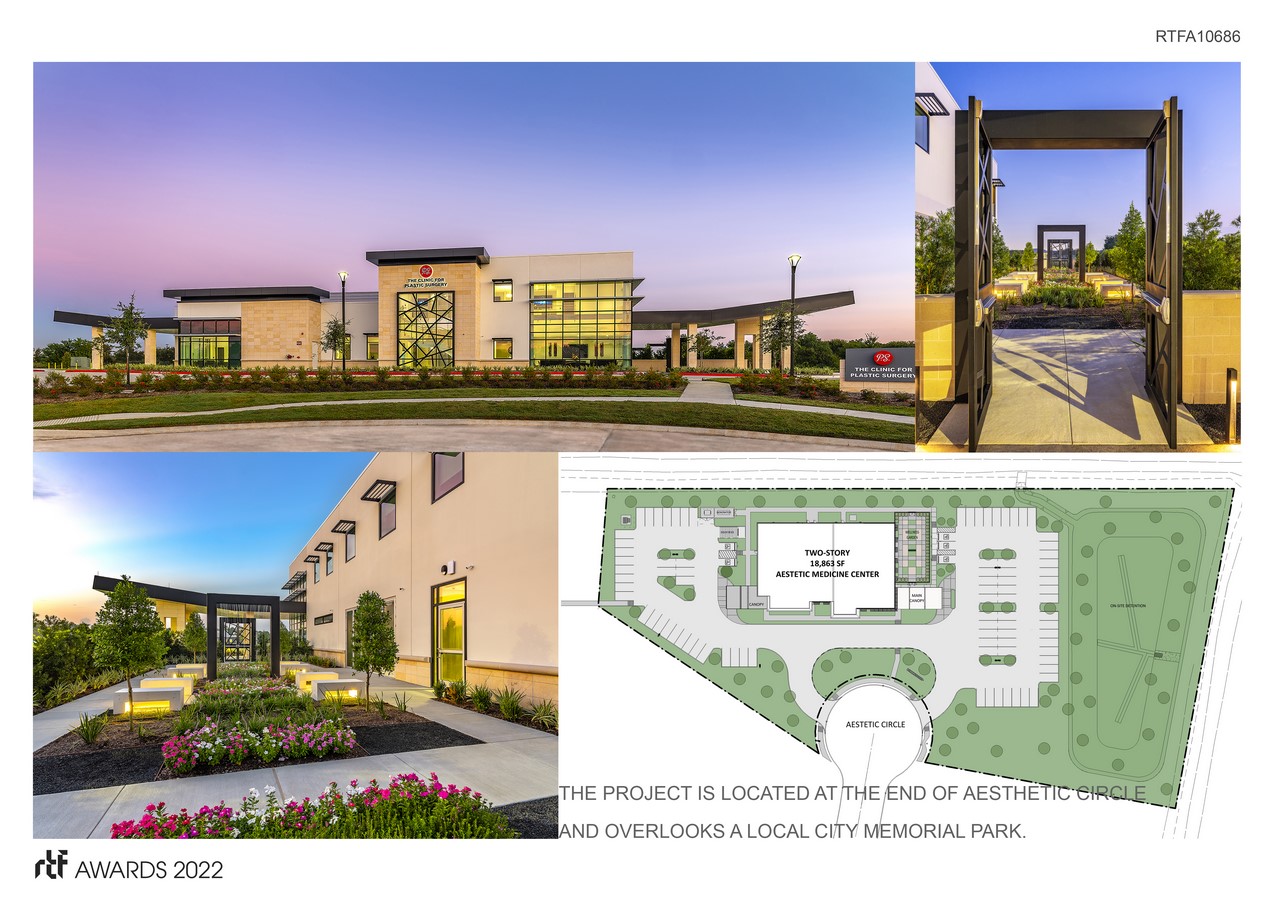 The design includes a ground-up two-story tiltwall and structural steel framed building with separate parking areas for surgical patients and the clinic and med spa guests.  The building design features an expansive glass façade at the main entrance with carefully placed solar shading, as well as soaring drop-off canopies at each of the main entrances, reflecting the project site's proximity to Ellington Airport nearby.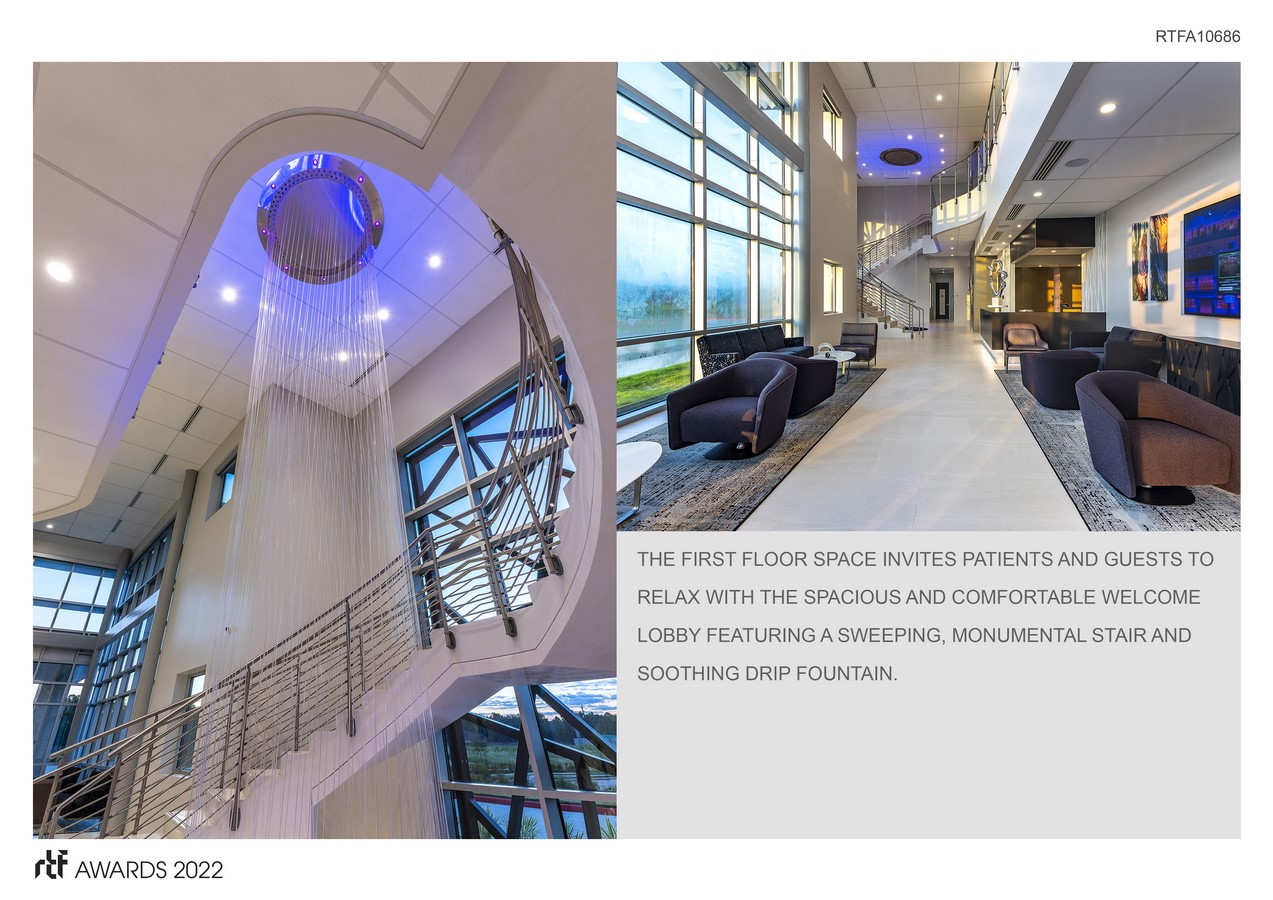 Guests pass by a "secret" wellness garden before entering the grand lobby that boasts wonderful daylighting, a two-story drip fountain, and a sweeping monumental stair.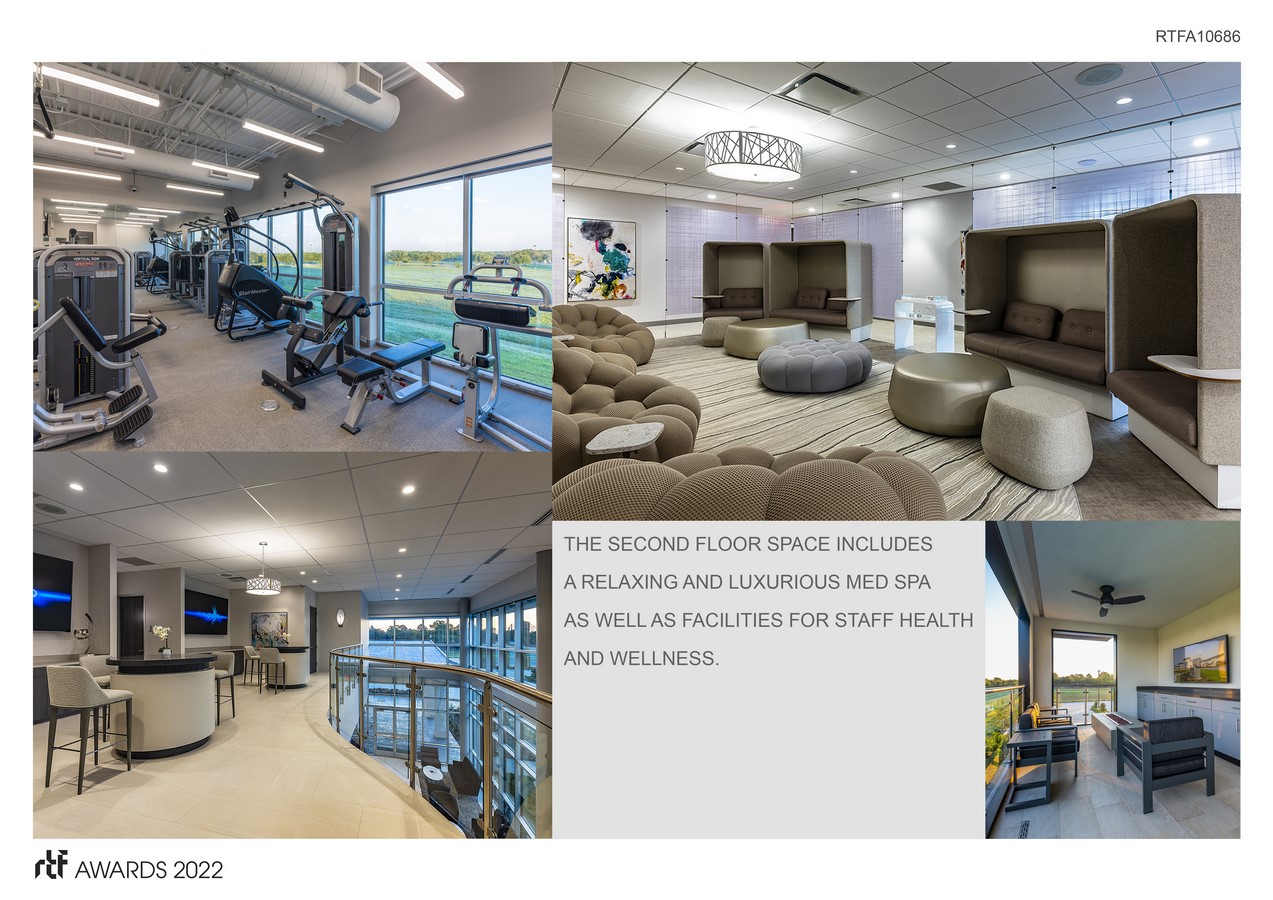 The state-of-the-art facility provides an expressive and peaceful setting for the two-O.R. licensed ambulatory surgery center and aesthetic medicine clinic on the ground floor and the relaxing, luxurious med spa on the second floor.