This product is inspired by Sasando, a musical instrument that is defined by its vibrational properties from the Rote people, East Nusa Tenggara, Indonesia. Legend has it that this instrument was created by Sangguana from Rote island, who has fallen asleep and had a memorable dream of playing an entrancing song from a unique musical instrument.
Architecture, Construction & Design Awards 2020
First Award |  Furniture Design (Concept)
Project Name: PELITA
Studio Name: Ervina Akili
Design Team:
Ervina Akili
Yoga Pramanas
Area:  32 x 20 x 30 cm ( W x D x H )
Year: 2020
Location: Melbourne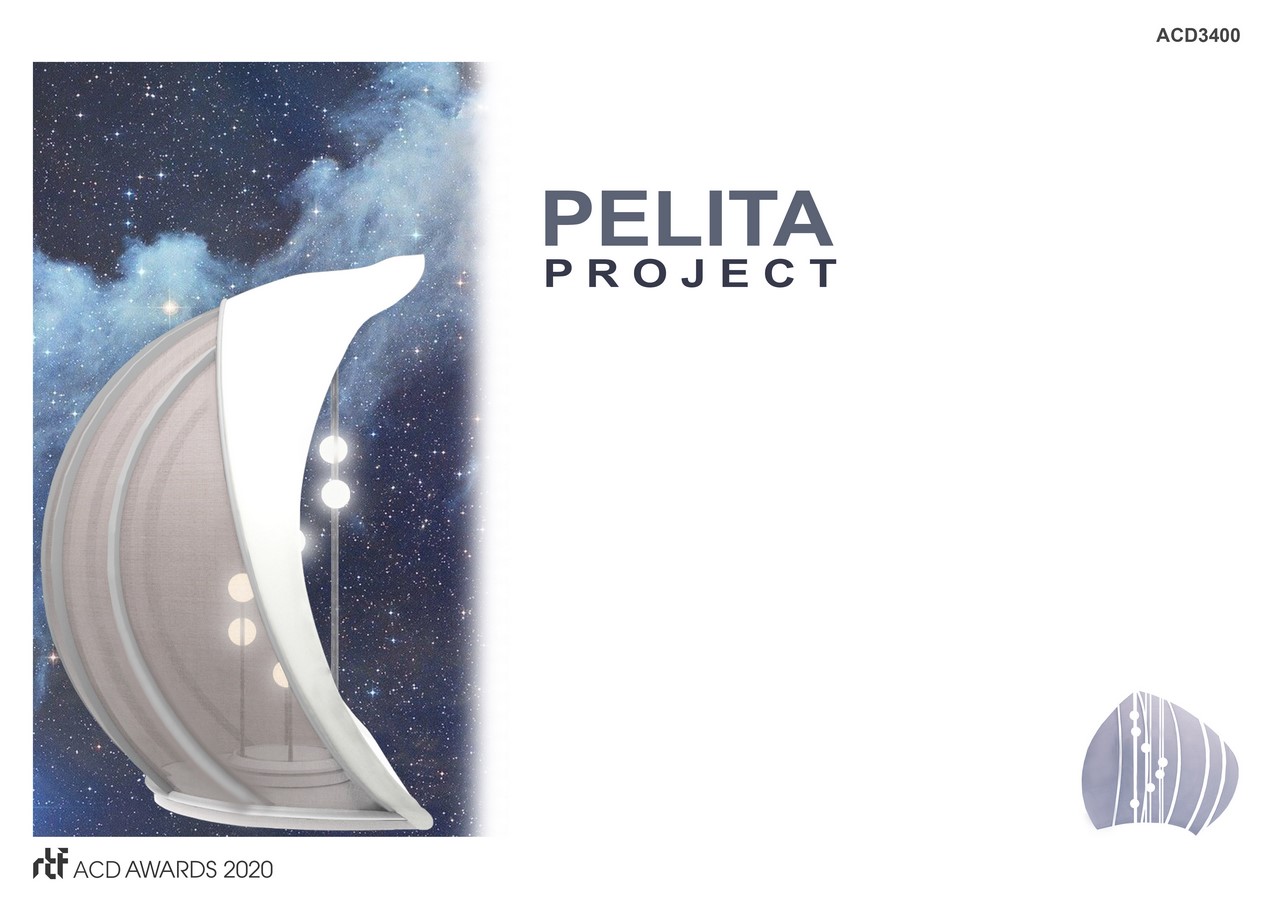 As he did not want to lose the memory of this dream, he tried to recreate it through palmyra leaves and strings, thus creating what is now known as the Sasando.
Due to westernized modernization, our generation has low awareness of our own culture's beauty. The concept of this product is designed as a reminder of our cultural richness, an example that is taken from thousands of interactive art that has been brought to life by the Indonesian community. Currently, the reach of this musical instrument is only used within this community, however, a product that brings light is used as a commodity in most societies.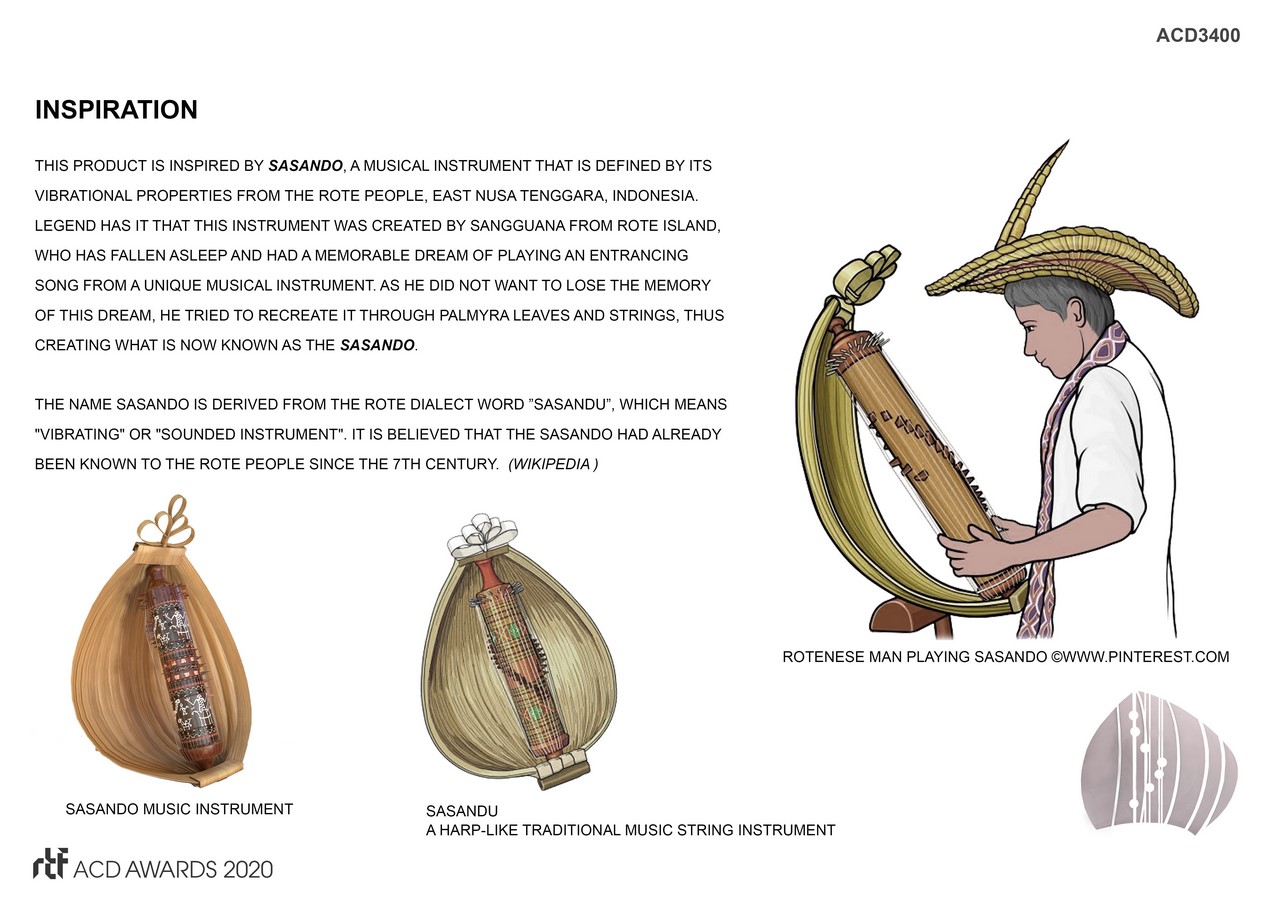 I've taken this opportunity to create a transformative experiment from a tool that creates sound from vibration into a product that produces light, accessible to everyone that would like to interact with it. The concept behind it is to attempt the portrayal of the transformation from sound frequency into the creation of light. While still maintaining the authenticity of the original instrument itself by encapsulating its unique shape to conserve its cultural significance. My goal is to recreate this concept into an accessible product without losing the essence of its origins and culture.
The purpose is to set a whimsical metaphor that this light will be a 'Pelita' in bahasa Indonesia means as a light on my path. A guidance that can lead our generation to appreciate Indonesia's rich tradition within the comfort of our own home. It is as though we are still celebrating Sangguana's accomplishment of recreating his enchanting dream without the skills of spontaneously creating something out of leaves. The concept of recreation is apparent in the legend itself and it is something that I have attempted to portray in this project.
The East People from this island that has created this instrument has often repeated the motto of 'beta sayang' which can be translated into 'I care'. This project is my personal contribution to express my fondness of my own culture; my own manifestation of those two words. In the hopes that I can create awareness of the beauty of my culture so that others can perceive it the way I do.