Sitting at the bustling intersection of Kenmare and Mulberry streets in the gritty heart of NoLita, 75 Kenmare is an 83,000 SFseven story residential building. Inside there are 38 apartmentsranging in size from an efficient 600 SF one bedroom residence to a gracious 3,000 SF three bedroom penthouse spread over three floors with a fireplaced living room and two outdoor spaces, each on their own level, providing panoramic skyline views.
Rethinking The Future Awards 2021
Third Award |  Housing (over 5 floors) (Built)
Project Name: 75 Kenmare
Studio Name: Andre Kikoski Architect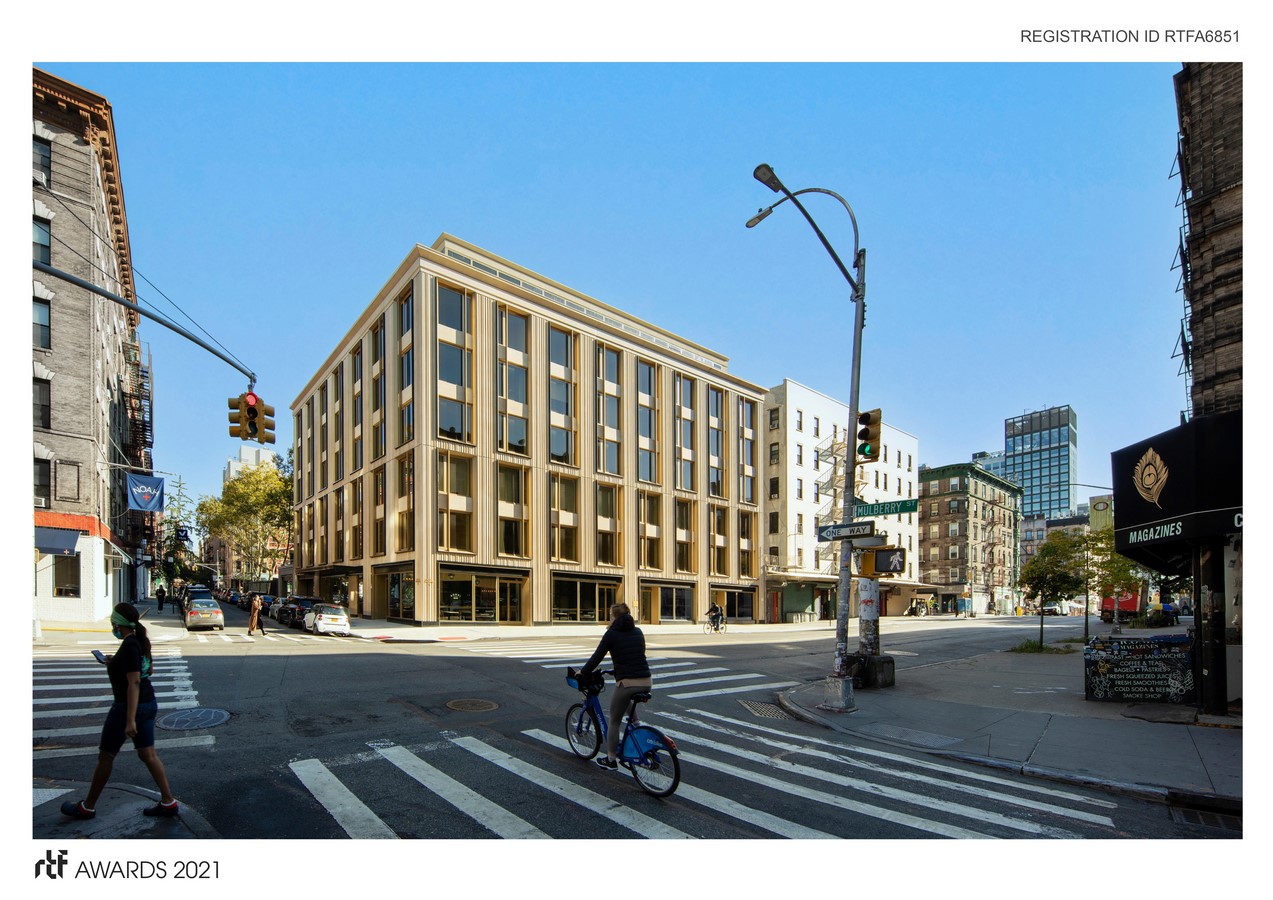 Knit into the urban and architectural fabric, the building's massing speaks to the neighborhood's scale while contrasting with its surroundings through a distinctly detailed contemporary façade. Imaginative detailing gives concrete — the humblest of materials — a timeless and robust presence. Simple linear channel-like forms, referencing shade and shadow in contextual architectural details, modulate the play of sunlight across its surfaces to create a sense of joy for passersby.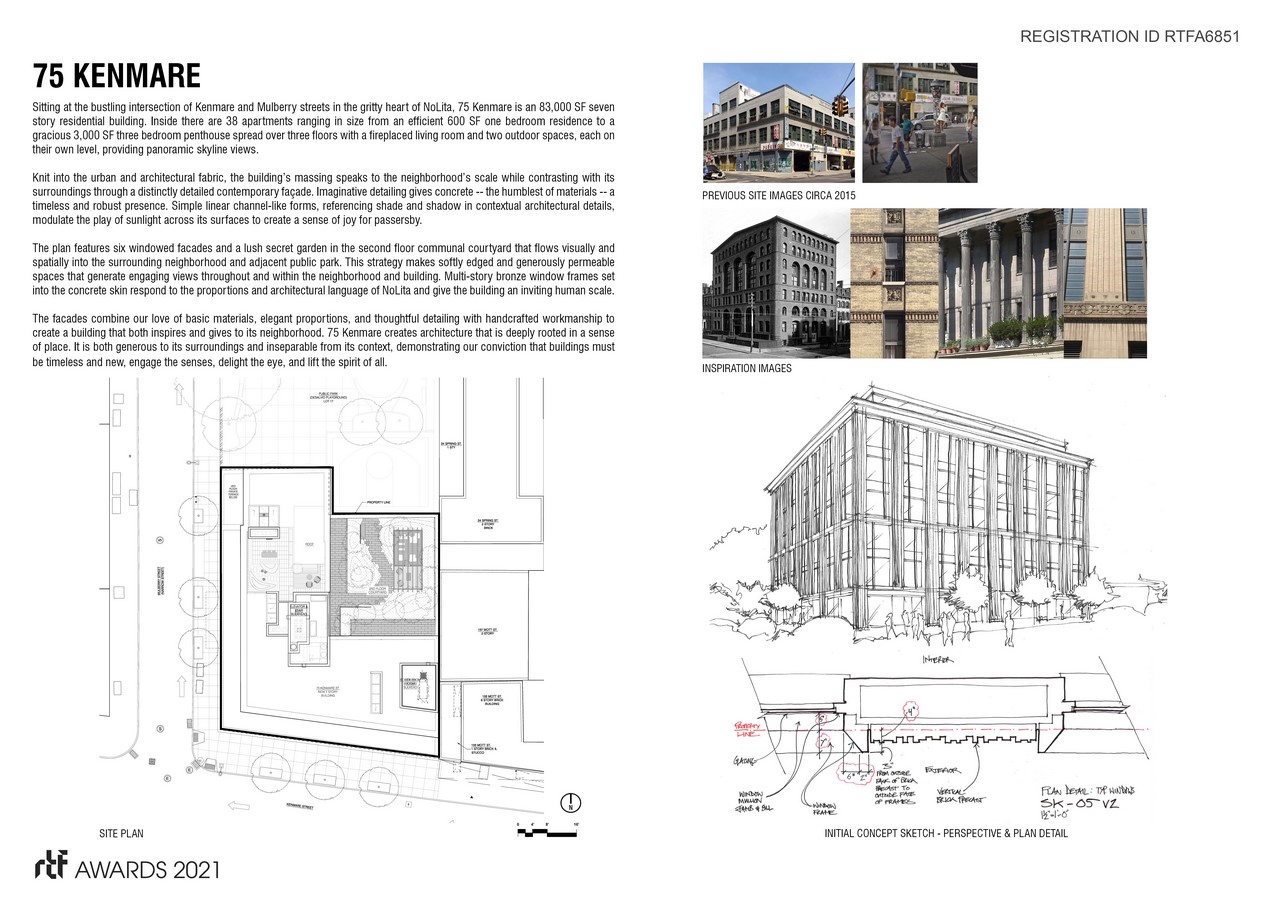 The plan featuressix windowed facades and alush secret garden in the second floor communal courtyard that flows visually and spatially into the surrounding neighborhood and adjacent public park. This strategy makes softly edged and generously permeable spaces that generate engaging views throughout and within the neighborhood and building. Multi-story bronze window frames set into the concrete skin respond to the proportions and architectural language of NoLita and give the building an inviting human scale.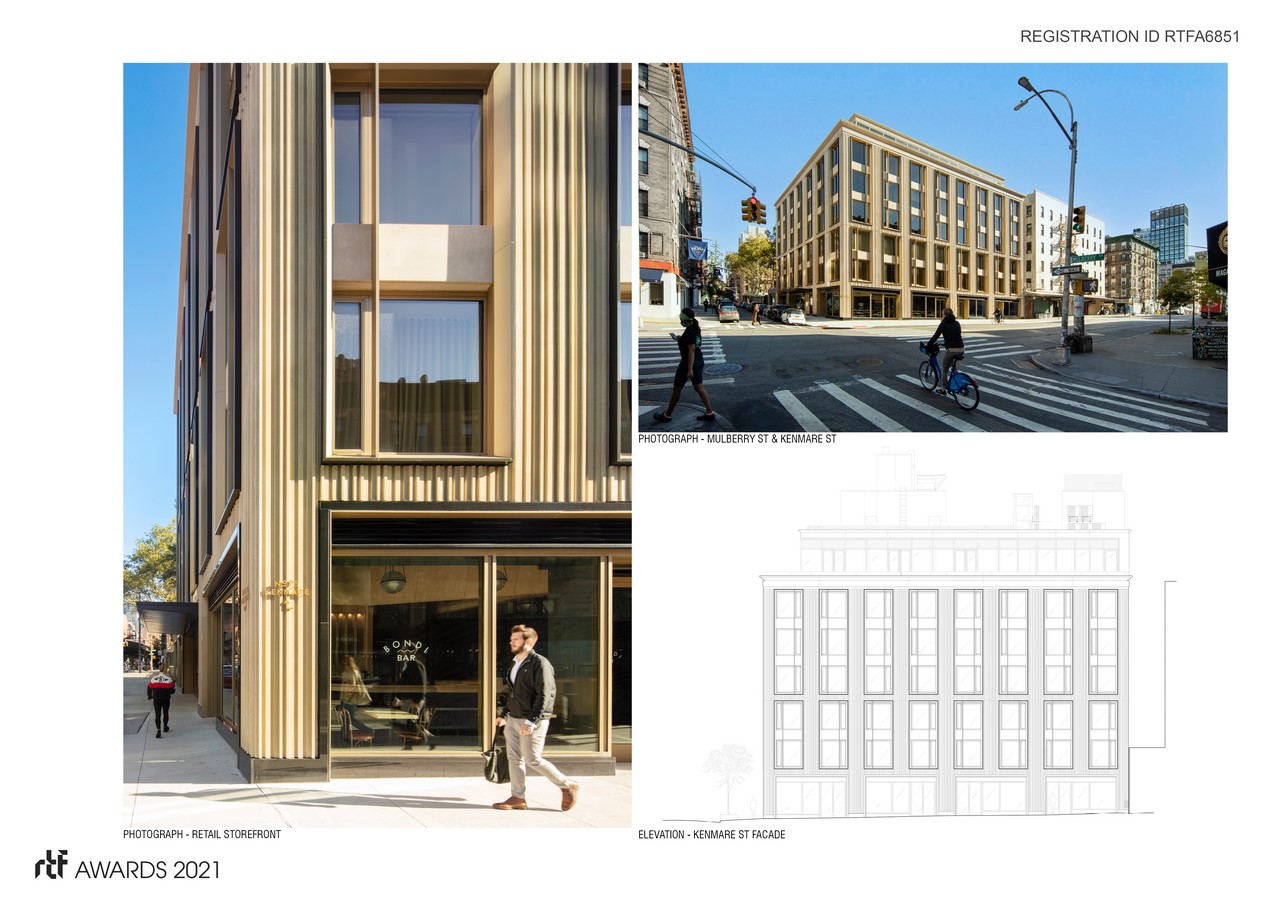 The facades combine our love of basic materials, elegant proportions, and thoughtful detailing with handcrafted workmanship to create a building that both inspires and gives to its neighborhood. 75 Kenmare creates architecture that is deeply rooted in a sense of place. It is both generous to its surroundings and inseparable from its context, demonstrating our conviction that buildings must be timeless and new, engage the senses, delight the eye, and lift the spirit of all.