The Tourism Industry in Egypt are encouraging to develop an up to date mixed use project while reflecting the Nubian Architectural Heritage with Futuristic Articulations and details.
Rethinking The Future Awards 2021
First Award |  Hospitality (Concept)
Project Name: Abu Simbel Resort
Studio Name: Distance Studio Consultants
Design Team: Distance Studio Consultants
Area: 65,300 square meters
Year: 2020
Location: Aswan, Egypt
Consultants: Distance Studio Consultants
Photography Credits: Distance Studio Consultants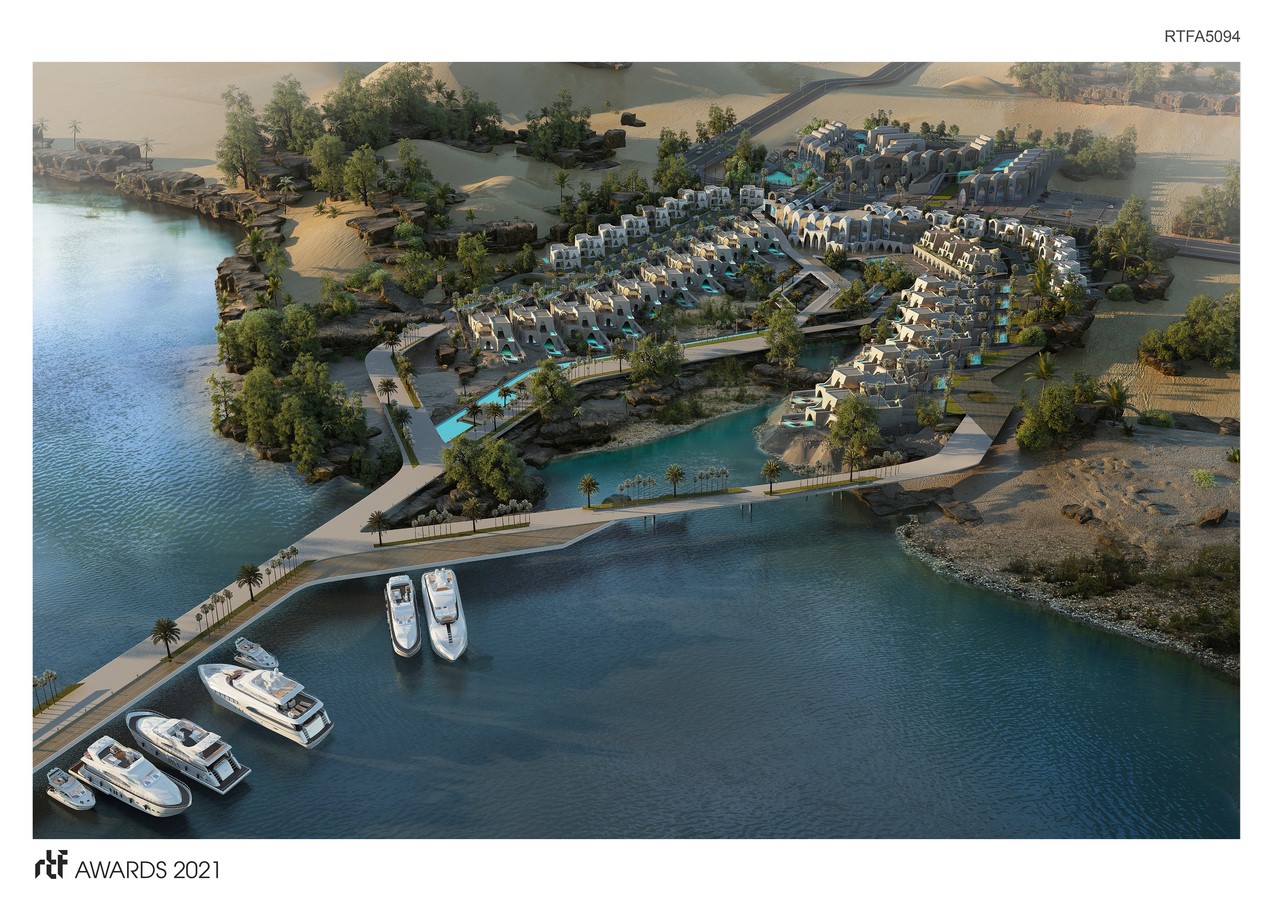 This project has a land area over 65,300 square meters that offers high end accommodation in Abu Simbel Village in Aswan over looking the Nile River. The project consists of 2 main Zones; Zone A to be Residential and Zone B to be Commercial.
The Residential Zone shall consist of Villas, Club House and Furnished Apartments. As for the Commercial Zone, it consists of F&B, Cinemas, Restaurants and Water Park. The project has a total built up area of 26,166 square meters with a foot print around 11,626 square meters.