This single family residence/main building was built between the years of 1907-1911. The back house/unit was built earlier around 1905-1907. The building is the only surviving structure of its kind in the neighborhood that has remained virtually intact. Most other buildings in the area were demolished years ago before the City of Santa Monica establishes new guidelines for preservation of buildings. A City Historic Registry that is now successfully preserving many of its early buildings.
Global Design & Architecture Design Awards 2021
Second Award | Category: Private Residence (Small-Medium)(Concept)
Project Name: 157 Hart Ave. Santa Monica, California, USA
Project Category: Single Family Home
Studio Name: McClellan, Badiyi & Associates, Architects
Design Team: Bahram Badiyi-Principal in charge of design, Robert McClellan, Frank Martinez
Area: Second floor addition: 720 Square feet, Roof/Deck: 300 Square feet, 1st floor repair/addition: 120 Square Feet
Year: 2021-2022
Location: Santa Monica, California, USA
Photography/Rendering Credits: Shanghai Halo Architectural Visualization Co. Ltd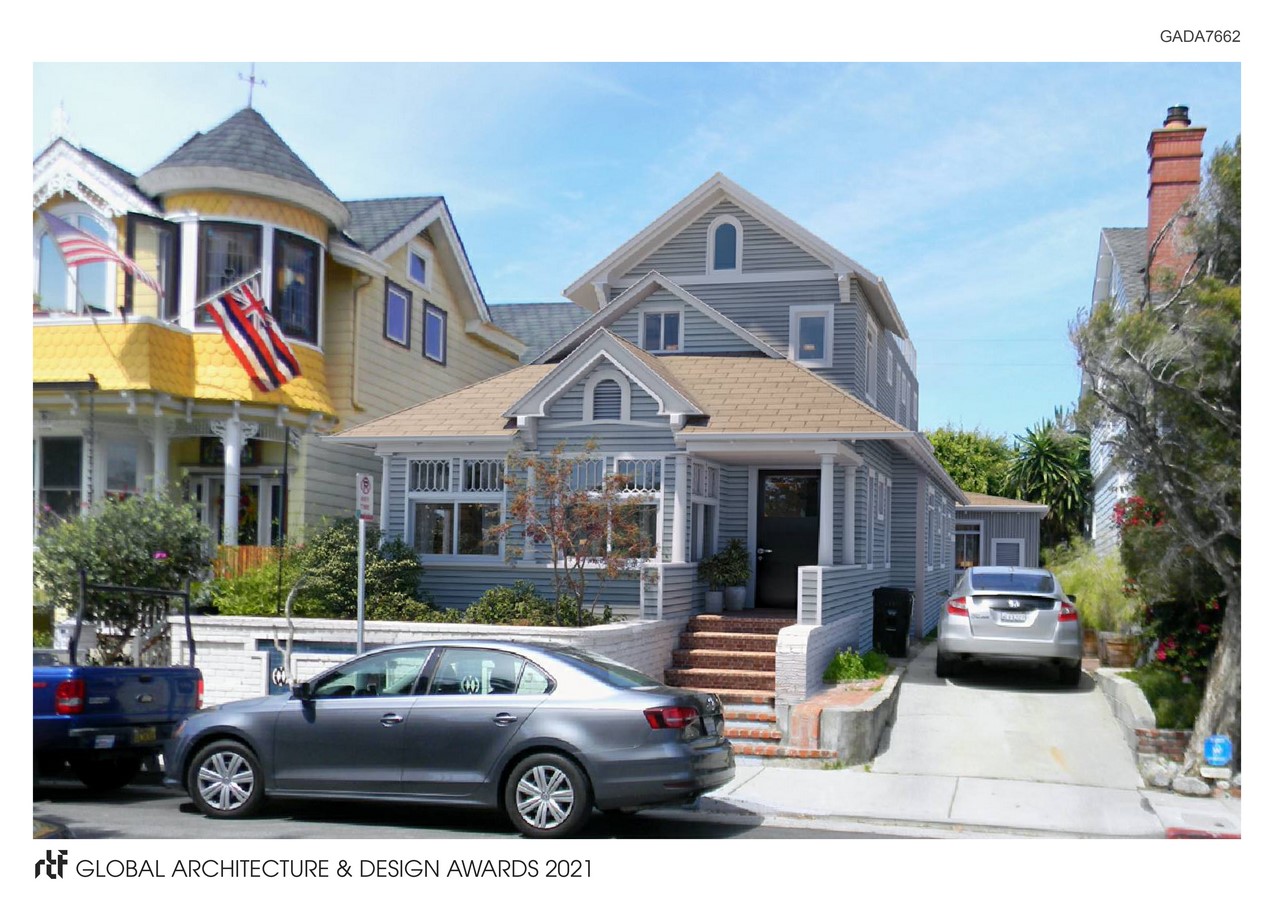 The building structure had deteriorated throughout the years due to settlement caused by minimal concrete foundations as well as massive termite damage. The attic space was utilized during the years as an apartment which did not have proper amenities thus taxing the building further into deterioration. Building style can be considered a hybrid of Victorian, Georgian and Orientalist movement of the 19th century. These details were carefully studied to inspire the details developed for the addition and the repairs as shown on sheets 1 through 6.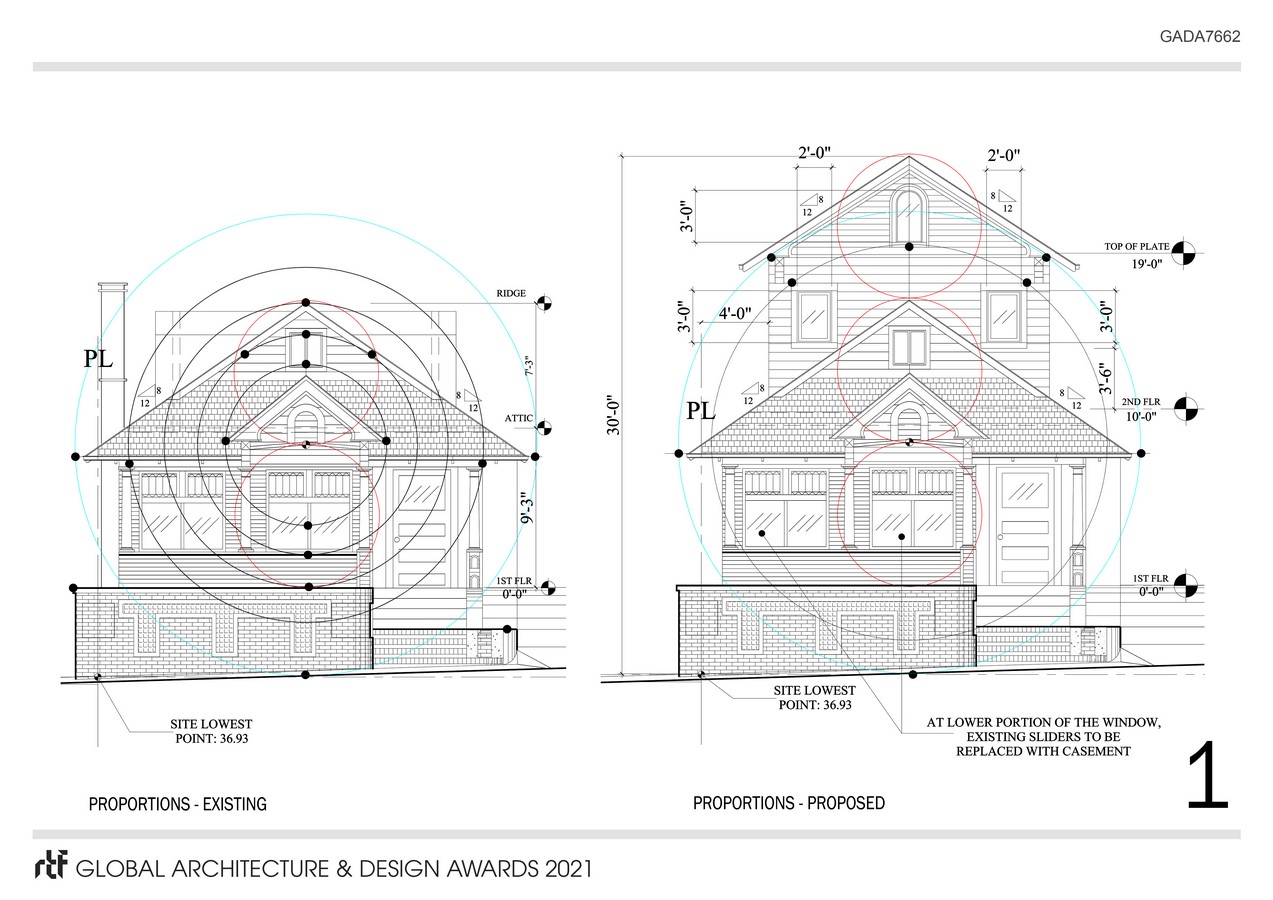 Since no drawings of the project existed in the archive, the project was field measured extensively so the floor plans and elevations could be reconstructed. During the field measurement and study of the dimensions, both vertical and horizontal, a very sophisticated system of proportions was discovered. Following the existing proportions as well as the original design intent, the building's architectural components (sheets 1 through 3), the new addition was developed. Project went through several renditions to satisfy the client needs as well as that of the City's Design Advisory Board. Use of correct proportions as well as architectural vocabulary of the existing building allowed the project to come close to what the original architect would have done to add a second floor.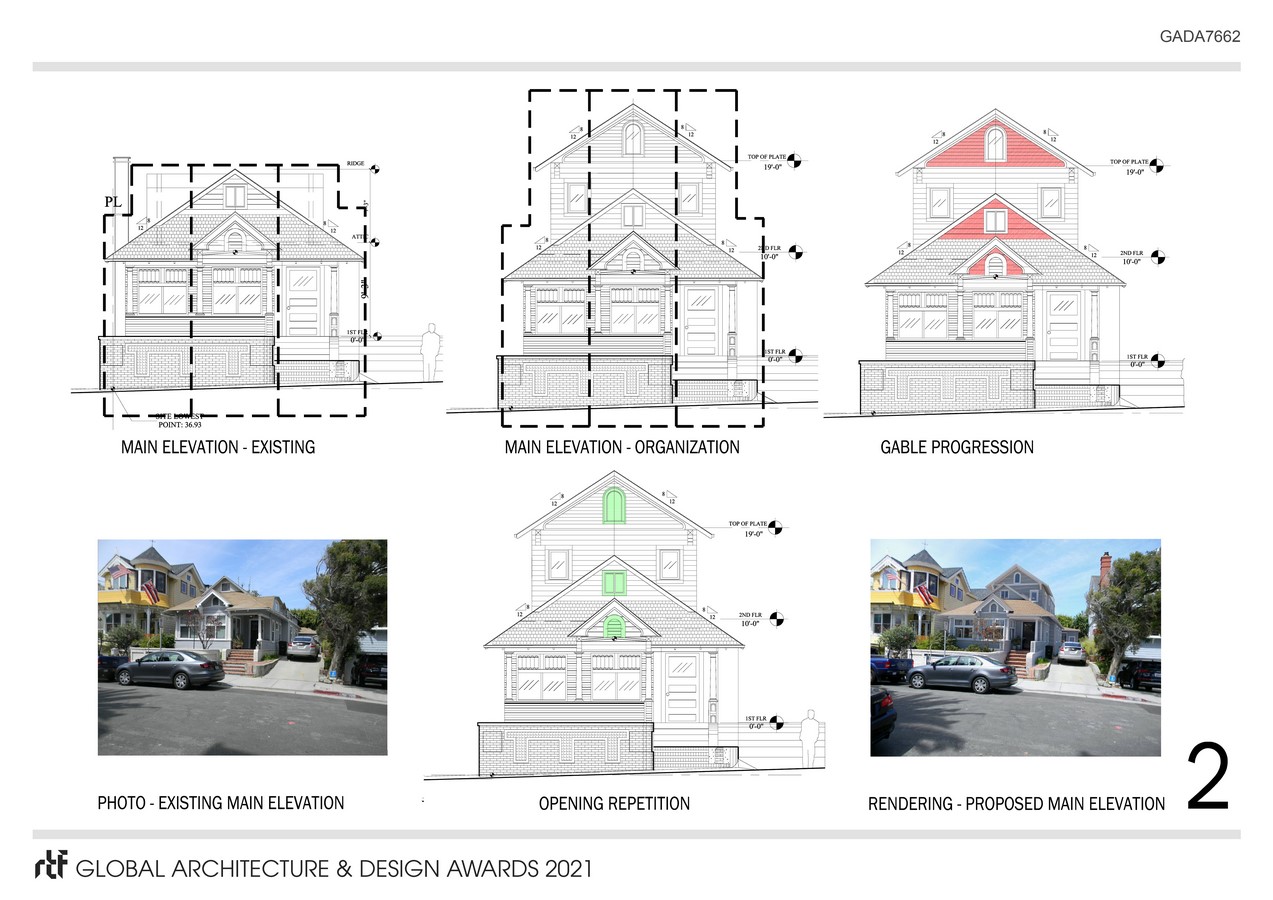 The project will restore the windows and siding to its original design. The project now offers a second floor with two bedrooms and amenities. Project also now offers a new roof/deck that allows for an ocean view. In addition the relationship between the front and back units has been resolved with proper corridors and circulation making the project respectful of its original design.