Born out of the client's appreciation for a particular architectural style, this Mid-Century modern inspired residence thoughtfully reflects a simplicity of form and intentional connection with nature.
Rethinking The Future Awards 2022
First Award | Private Residence (Large) (Built)
Project Name: Rock Creek Road Residence
Studio Name: Rockefeller Kempel Architects
Design Team:
Architect: Chris Kempel, Rockefeller Kempel Architects
Interior Designer: Martha Williams, Design Line Studio, Inc.
Interior Designer: Alana Homesley, Alana Homesley Interior Design
Area: 8478 ft (787 m2)
Year: 2020
Location: Sheridan, Oregon, USA
Consultants:
Contractor: Mike Cowan, Cowan Construction
Mechanical Engineer: Jeff O'Neal, McCamm Engineering, LLC
Structural Engineer: Bruce W. Kenny, BK Engineers
Lighting Designer: Dave McCarroll, KGM Lighting
Roof Consultant: Steve L. McBride, Professional Roof Consultants, Inc.
Photography Credits: Eric Staudenmaier Photography, Eric Staudenmaier, 1720 La Senda Pl, South Pasadena, CA 91030, [email protected], 626-826-4258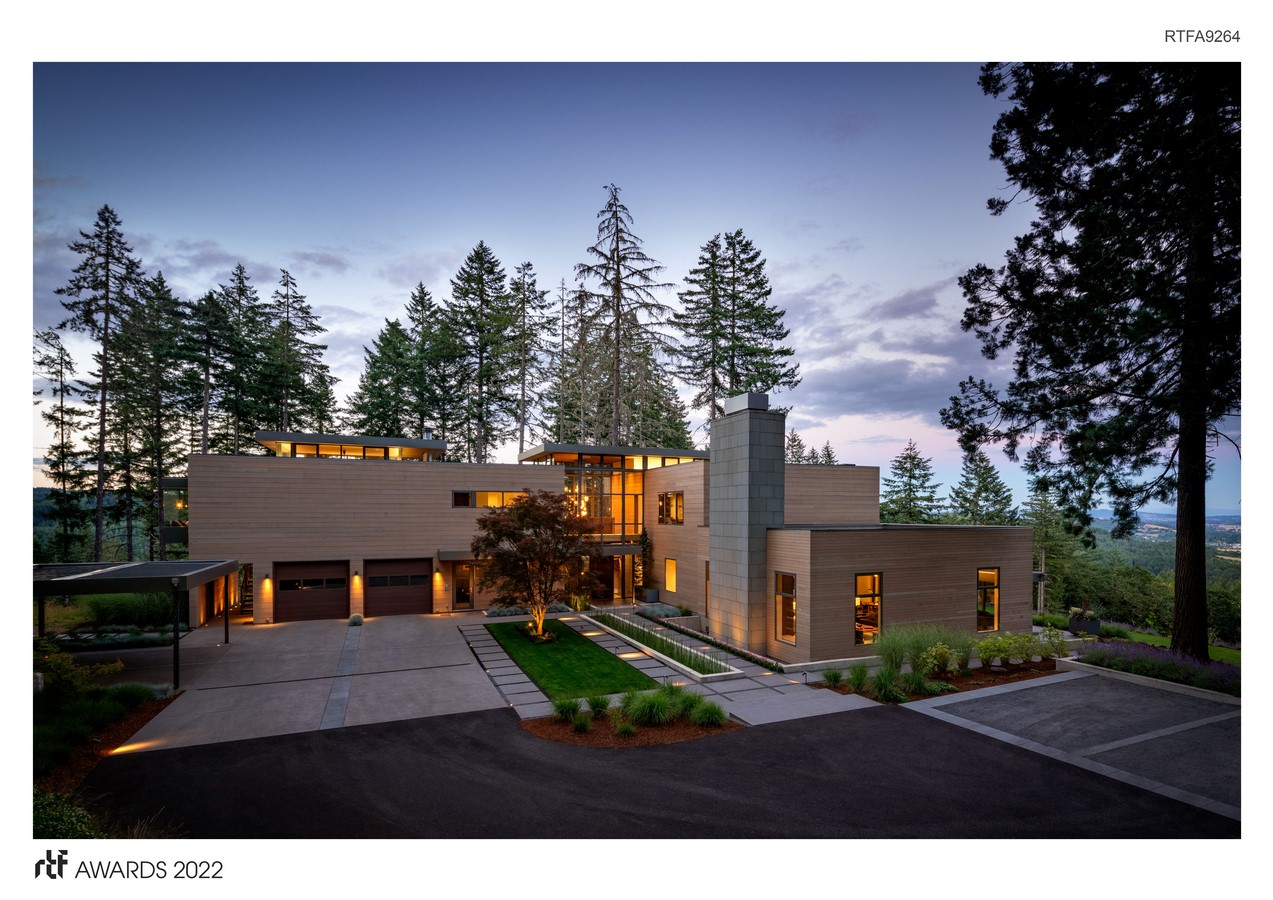 Embracing the core value of excellence, it is a place where art and purpose collide to support an active, bi-coastal family.
Set into the picturesque backdrop of Oregon's wine country, the hillside property enjoys scenic views of the Willamette Valley wine country from the edge of a layered grove of Douglas fir trees.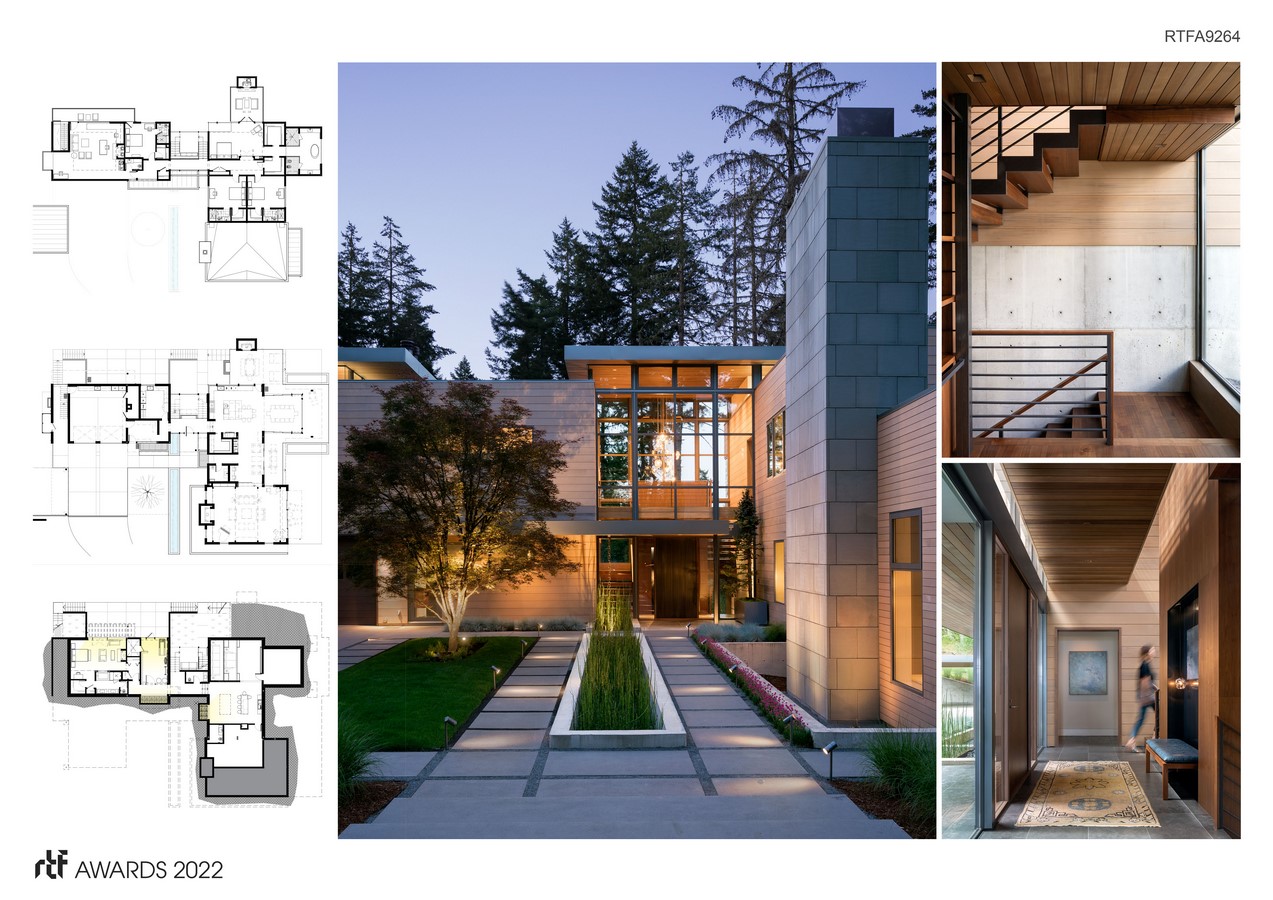 Careful consideration was given to the home's placement on the property, taking full advantage of the dramatic landscape and bringing the outdoors in.
The home is two separate wings, connected by a glass entry volume. A multi-story stair library with reading platforms is at its heart. It embraces the natural surroundings allowing one to feel perched in the surrounding woods of the natural outdoors.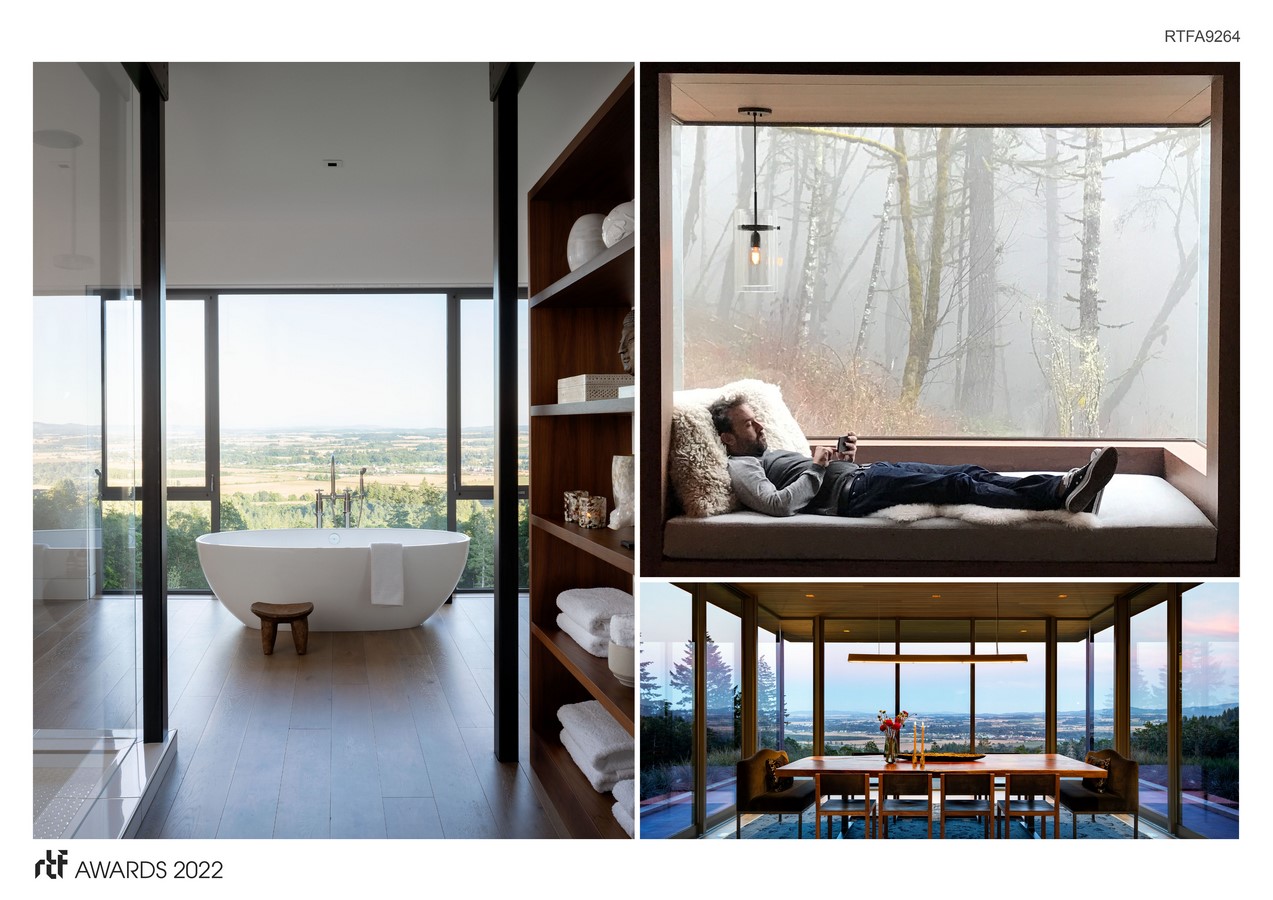 The many covered porches afford places to enjoy outdoor living while admiring the breathtaking vistas.
Careful attention was given to the architectural details, the combination of materials, and their skillful crafting. The material palette is a selection of locally quarried natural stone and wood. Cedar ceilings, oak floors, a walnut staircase, and bluestone-clad fireplaces and floors create a warm material palette seen throughout the home.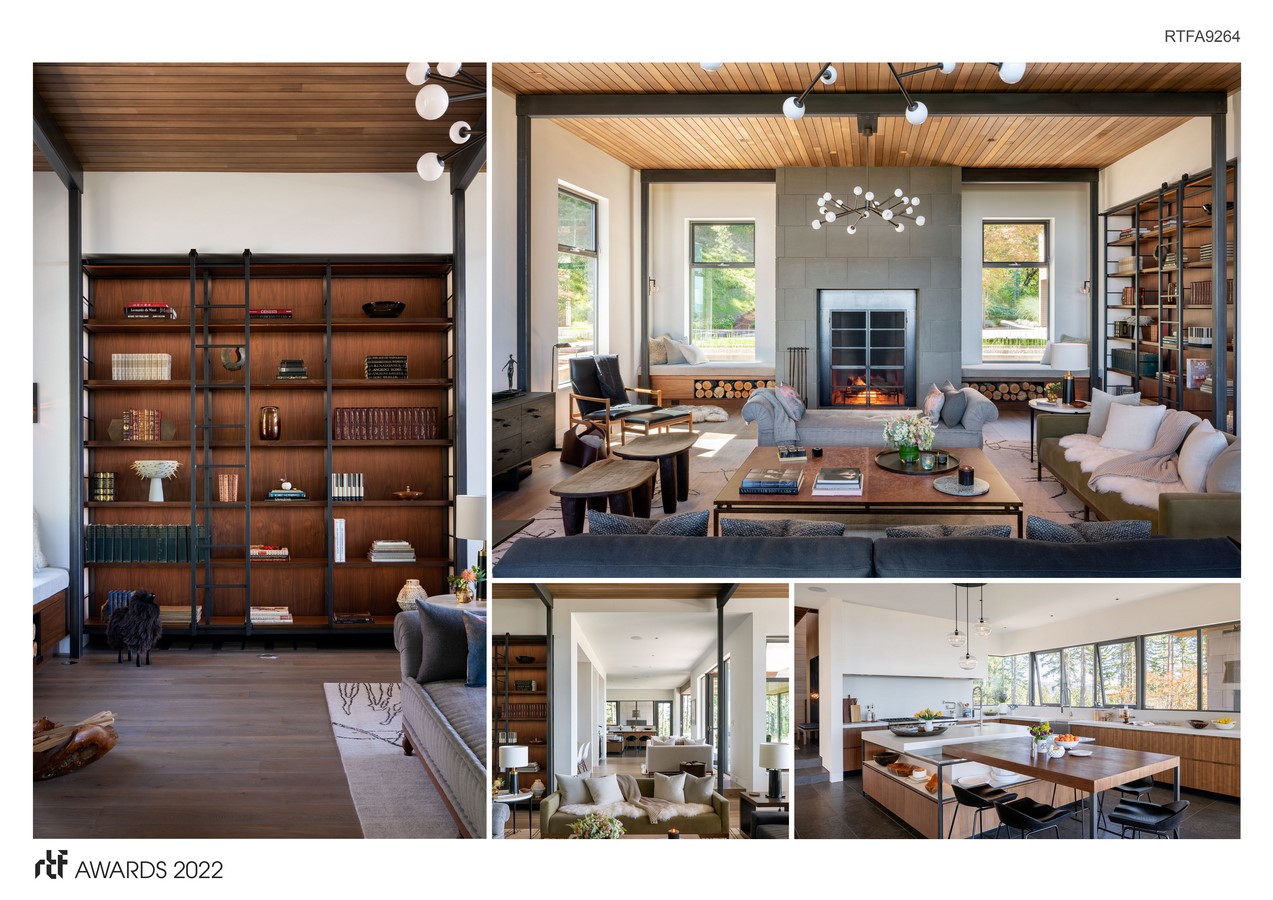 Strategically placed clerestories and skylights take full advantage of diffuse natural daylight. They serve particularly well in the often-dreary winter months of the Pacific Northwest to help rejuvenate the soul.
Thoughtful care, rigor, and meticulous attention to detail dictated the design of this Oregon countryside home.