PF (Projected Farm) House is a renovation and addition to a farmhouse for a New York City based music and tech executive and his family. It located is in a rural area of New York State approximately three hours' drive north of New York City.
Rethinking The Future Awards 2022
Second Award | Private Residence (Small-Medium) (Concept)
Project Name: PF House
Studio Name: actual / office
Design Team: Adam Dayem, Nick Sideropoulos
Area: 3000 square feet
Year: 2021
Location: Laurens, New York, USA
Photography Credits: actual / office
Other Credits: iddqd studio, visualization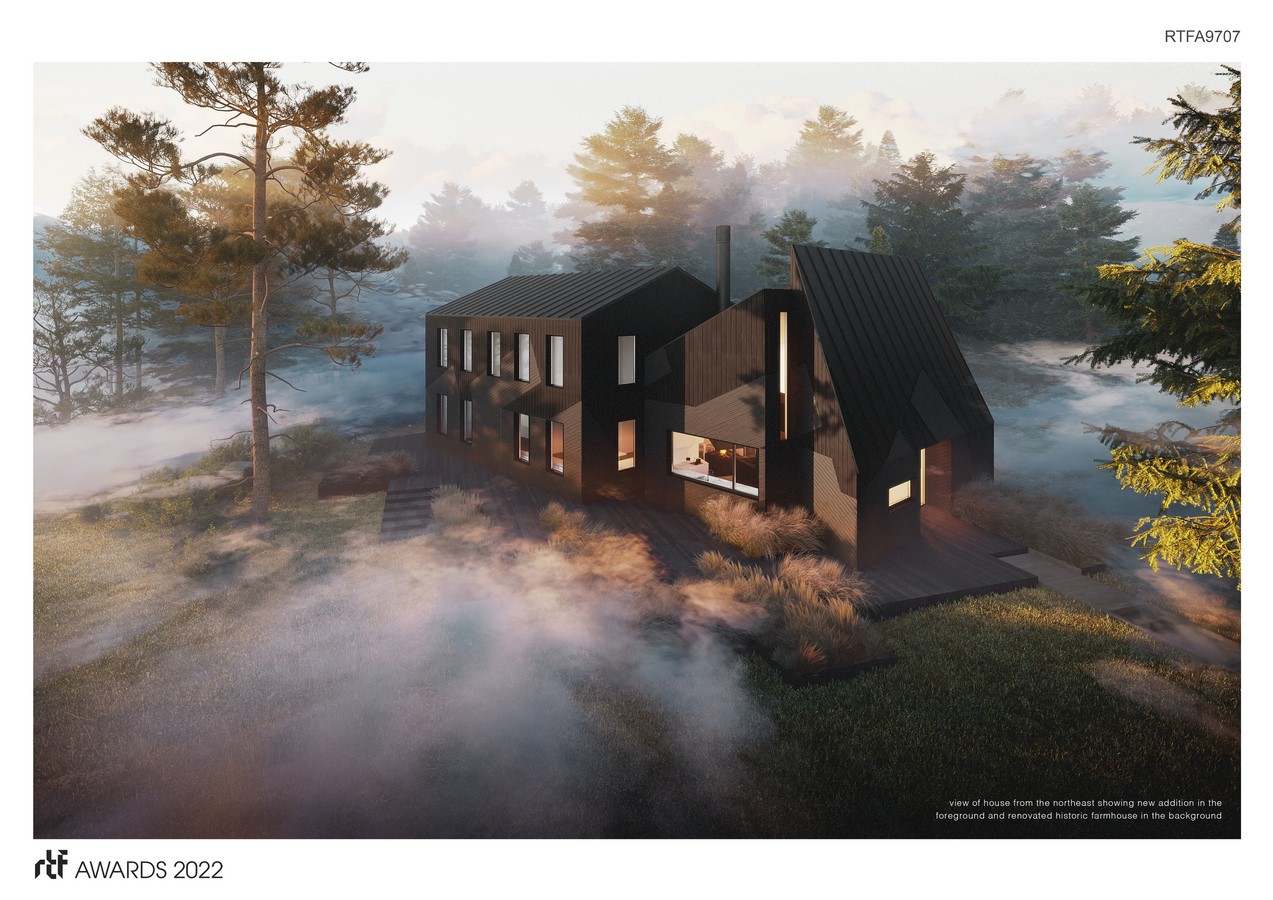 The existing house is a two-story post and beam structure built in 1813, with a one-story kitchen wing added in the 1960s. actual / office was asked to complete a renovation of all interior spaces in the original post and beam structure, design a new wing to replace the 1960s kitchen addition, and create a new cohesive facade and landscape design to link the whole project together.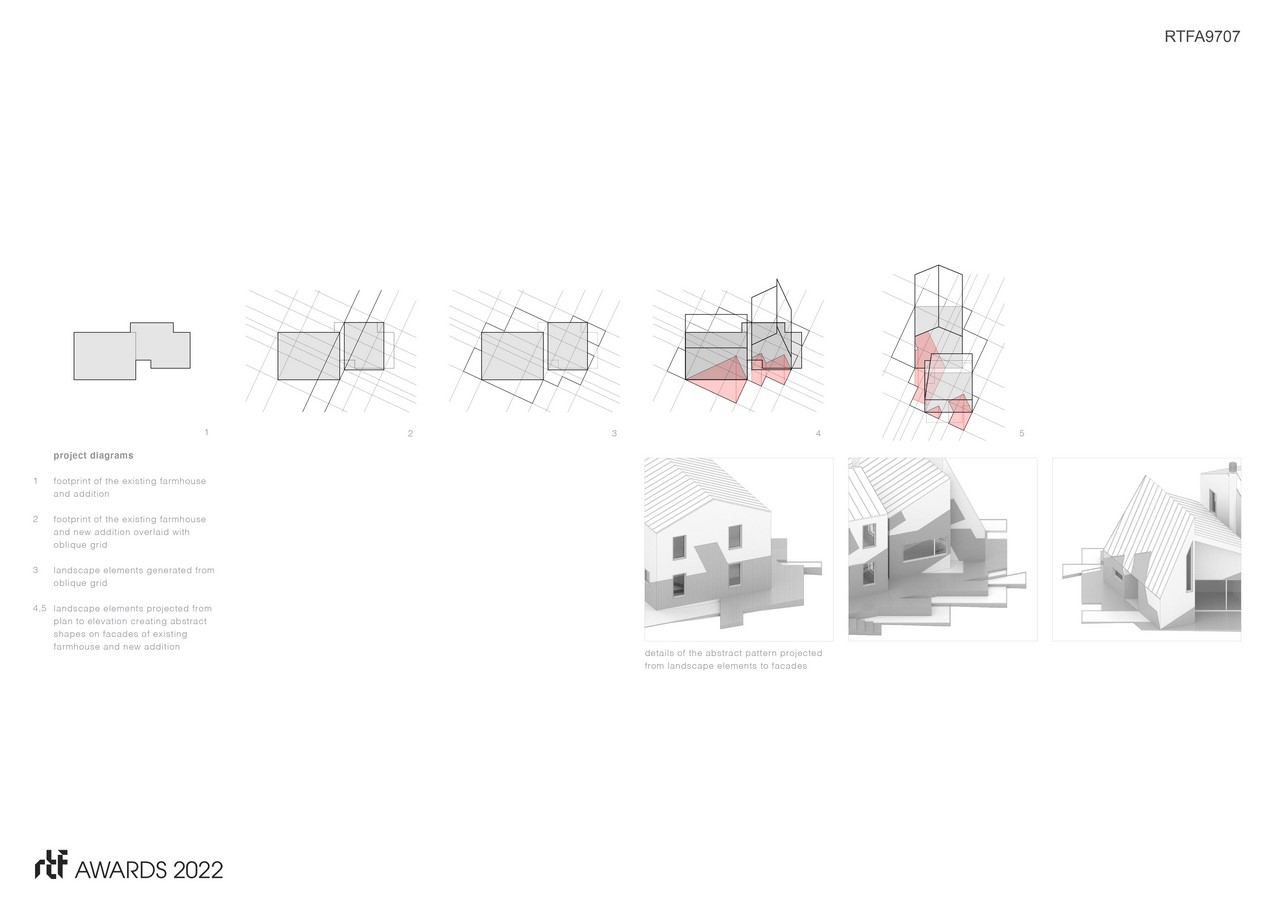 The project is an investigation of the idea of country in relation to city. While the original 1813 structure, in its symmetrical composition, clear separation of private and public spaces, and features such as a stagecoach step for receiving visitors arriving from afar, represents a type of formality that points away from the country toward the city. It domesticates the country with sensibilities of the city. The 1960s kitchen addition represents a different attitude by casually breaking symmetry both in plan and elevation. The main entrance of the house is shifted from receiving visitors in a formal space (living room and parlor) to an informal space (kitchen). This casual informality represents an idea of country that does not conform or relate to the city, it is more inward looking.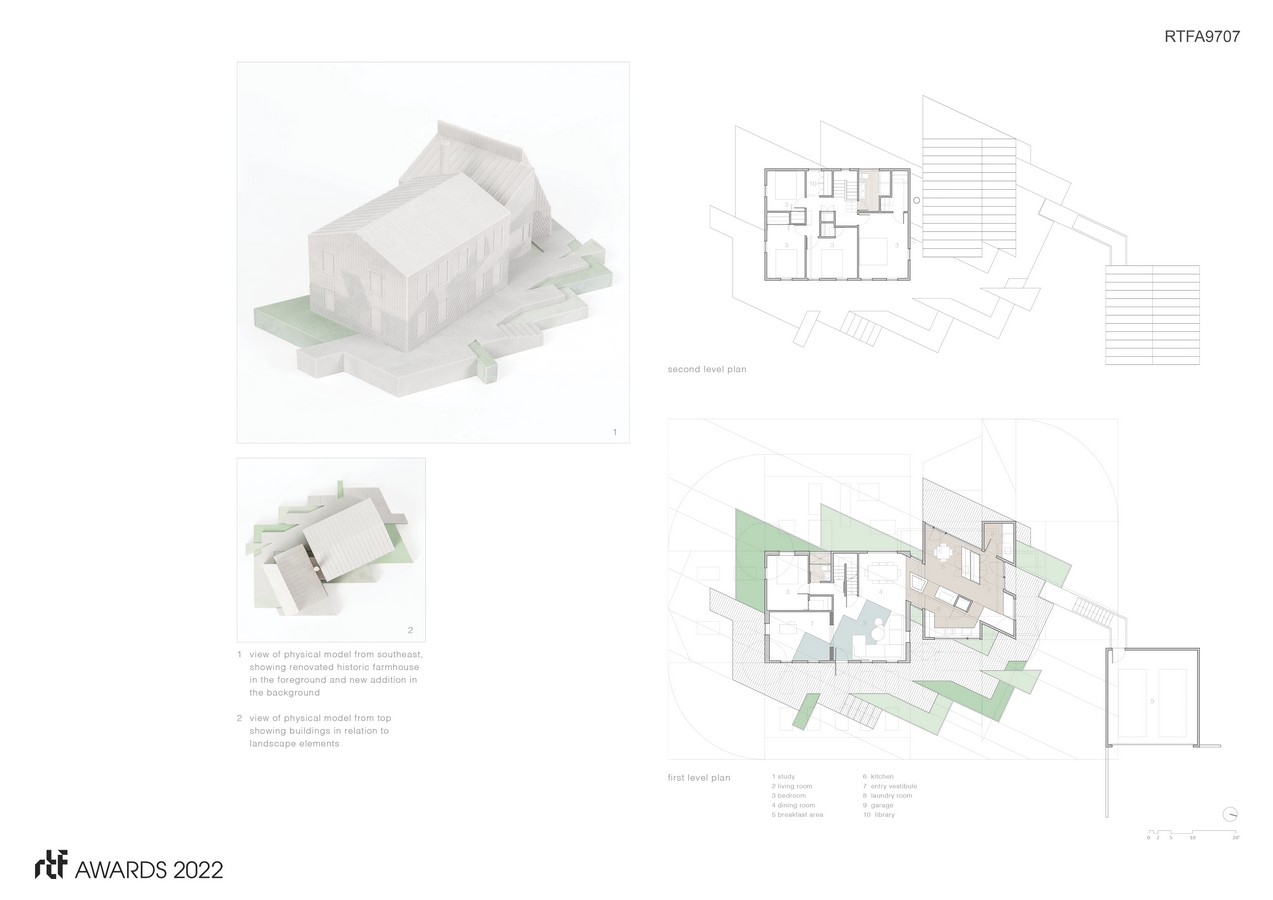 The new proposal is a turn back outward, but rather than turning toward the city it turns out to a different aesthetic for the country on its own terms. The 1960s kitchen addition has been replaced by a new structure that plays on expectations of typical farmhouse typology. Its mass is rotated 90 degrees and organized on an oblique grid, its roof ridge is broken and placed off-center, part of its roof is 'too steep', and the new entrance is 'too low'. Spaces in plan are organized on an oblique grid rotated with respect to the original house and street. Shapes are projected from the plan of new landscape elements up onto facades of the existing and new structures. These projected shapes become a type of abstract ornament that draws attention, but unlike traditional ornament intended to reinforce ordering of the building, these shapes work against the existing order. The intention is to introduce a strangeness from elsewhere that works against a traditional 'house in the country' aesthetic.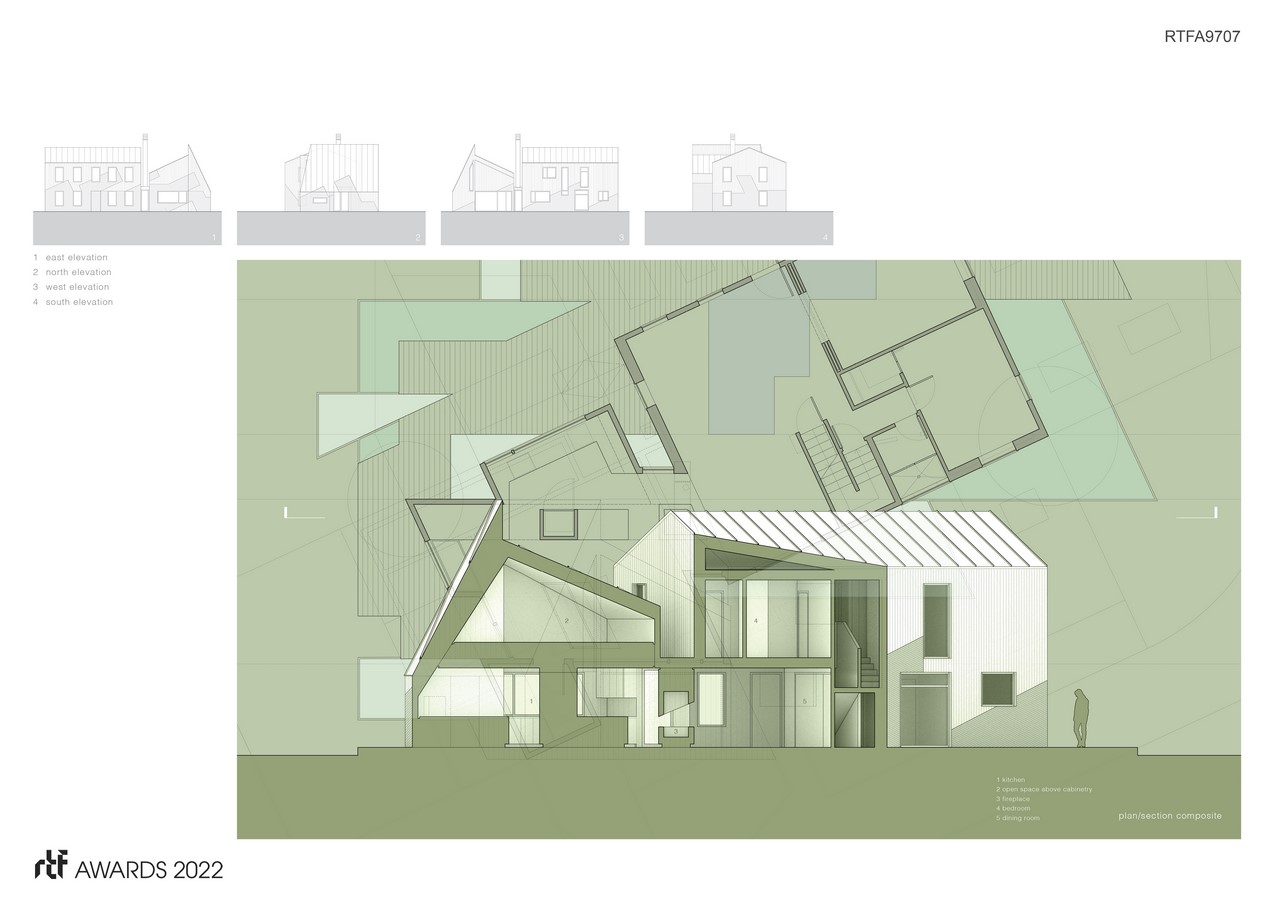 Projected shapes on the façade are made with different textures of blackened wood siding installed at different angles. The new kitchen wing is a single large, high ceiling space with floating millwork elements that define spaces for the kitchen, breakfast area, and entry vestibule, as well as provide storage. A fireplace is situated in the link between existing and new wings of the house, creating a focal point that draws the two separate parts of the house together.