Yoma Suites – Urban Soul Project 2022
Yoma is a complex of ten private cave suites on the island of Zakynthos, located on a steep and narrow west-facing plot. Its design along the ground's inclination offers each suite privacy, openness, and an outdoor area.
Rethinking The Future Awards 2023
First Award | Hospitality (Built)
Project Name: YOMA SUITES
Category: Hospitality
Studio Name: Urban Soul Project
Design Team: Partners in Charge: Maria Tsaftari, Kostas Floros, Lead Architects:
Dimitra Parathyra, Aliki Varlamidi, Design Team: Zacharias Kechagioglou, Stella Avgerinou, Panagiotis Skraparlis, Maria Petsani
Area: 270sqm. / 7500sqm. [landscape]
Year: 2022
Location: Zakynthos, Greece
Consultants: Electromechanical Study: Arxiko Consulting Engineers, Structural Study: Dimitris Tiris
Photography Credits: Anima Vision / Nick Kontostavlakis
The composition develops on four levels, thus merging the buildings with the landscape. The reception area is on the top one at the plot's entrance and the suites are on the remaining three.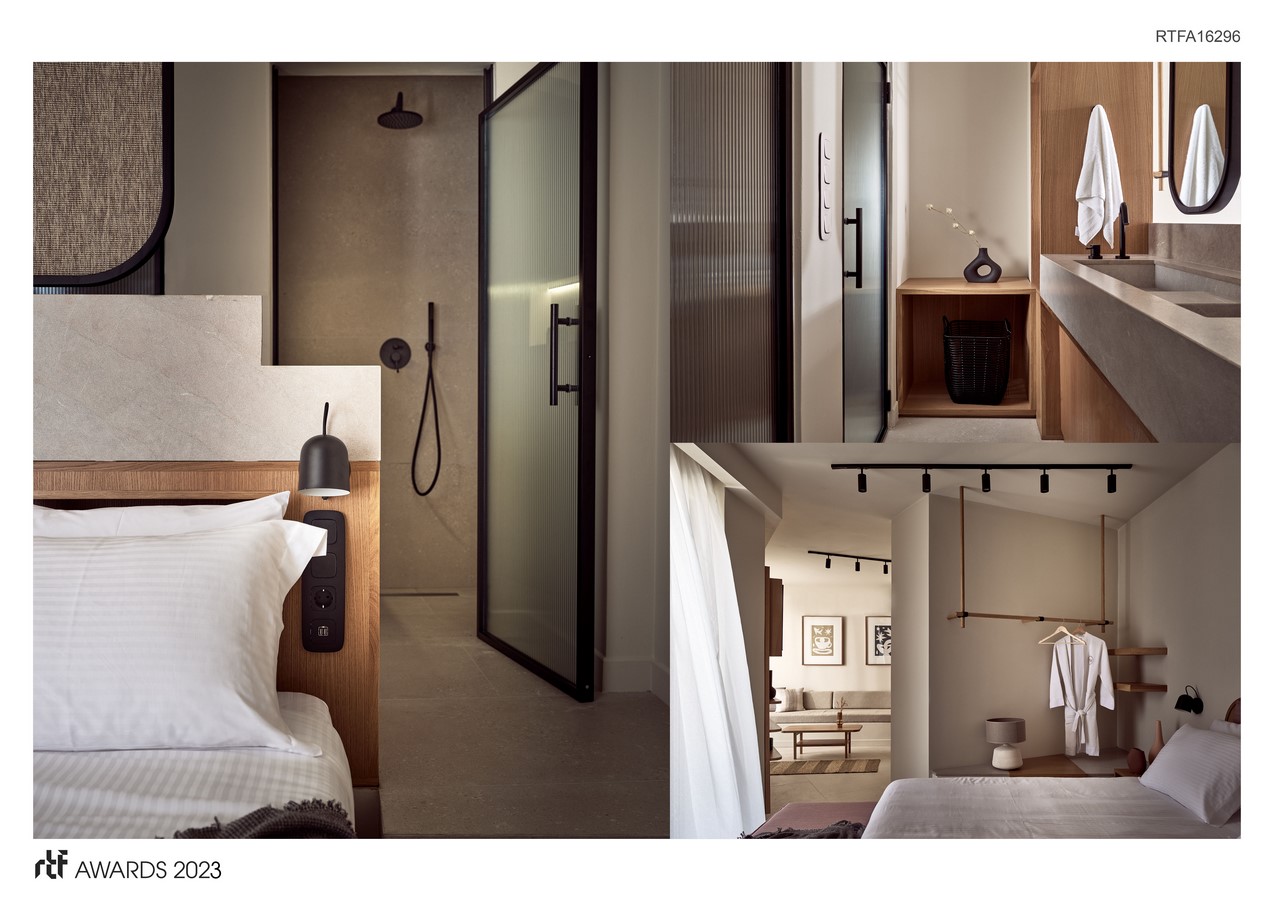 A prismatic plan layout provides the rooms with an uninterrupted view of the sea and reduces the width of their rear part that houses the wet areas, such as bathrooms and kitchens. The prisms are attached and continuous yet completely private• their walls extend from indoors to outdoors.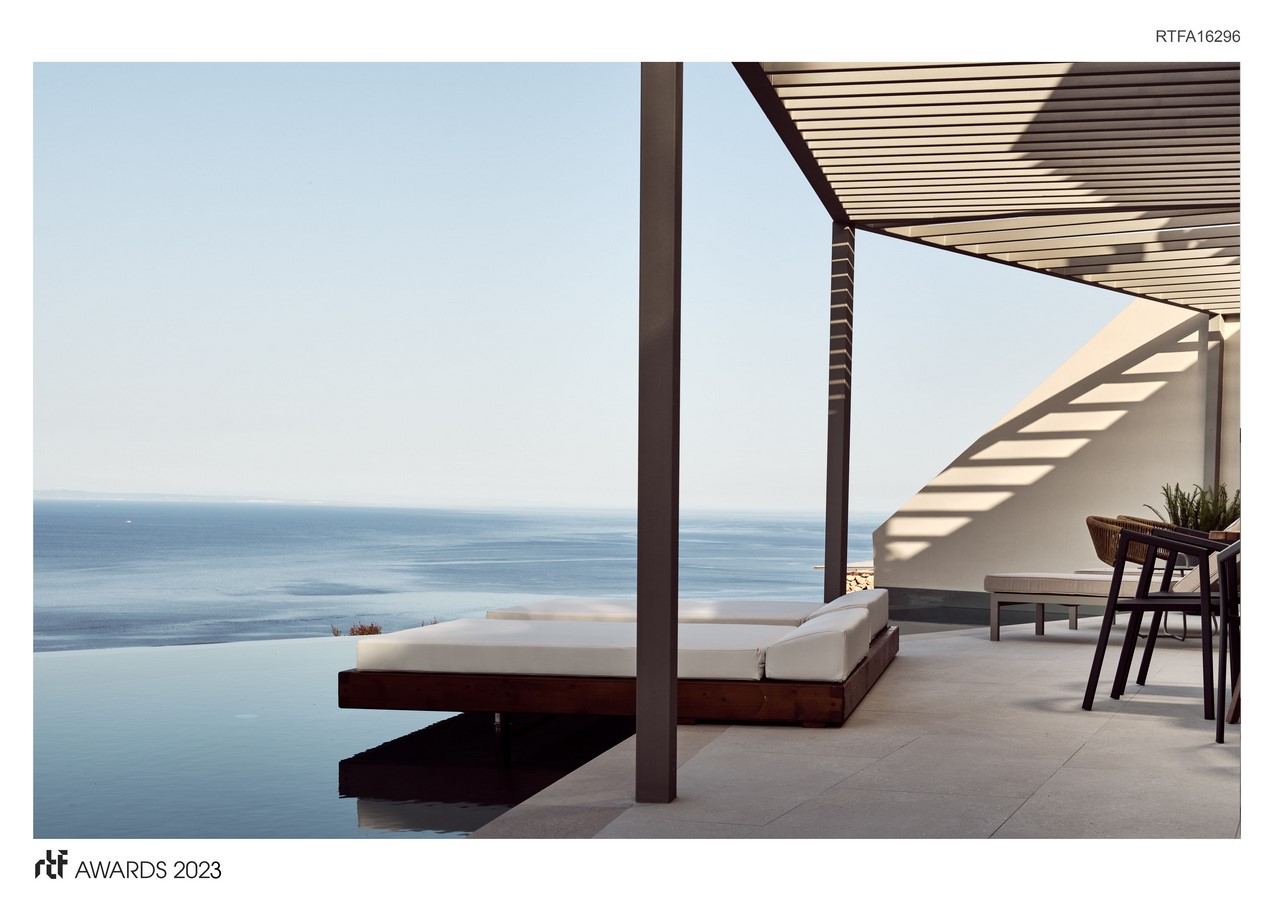 The suites have one or two bedrooms with ensuite bathrooms, a living room, a kitchen, a dedicated working space for remotely-working professionals, private swimming pools, and a terrace with a pergola. Lightwells bring natural light to all areas of each villa. Earthy tones, sandy colors, oak wood finishes, light fabrics, and veiny marbles comprise the complex's material palette.