In 2019, located in the northwestern part of China's Sichuan province, Guangyuan took the lead in exploring the integration of medical care and elderly care, and leveraging its natural advantages in ecological environment. The combination of the mountainous terrain and the elderly care community made us use medical services as a platform to connect the community, forming a dual-core service center for the entire community together with the nearby commercial center.
Rethinking The Future Awards 2023
First Award | Healthcare / Wellness (Concept)
Project Name: Sichuan Guangyuan Central Hospital Integrated Medical Care
Category: Healthcare / Wellness (Concept)
Studio Name: Lemanarc SA
Design Team: Vincent Zhang, Daniel Pauli, Ma Rong, Kok Kian Tew, Dong Weibin, Su Quan, Wang Licheng & Matt Li.
Area: 245,000 m²
Year: 2019
Location: North 2nd Ring Road, Lizhou District, Guangyuan, Sichuan, China.
Render Credits: Lemanarc SA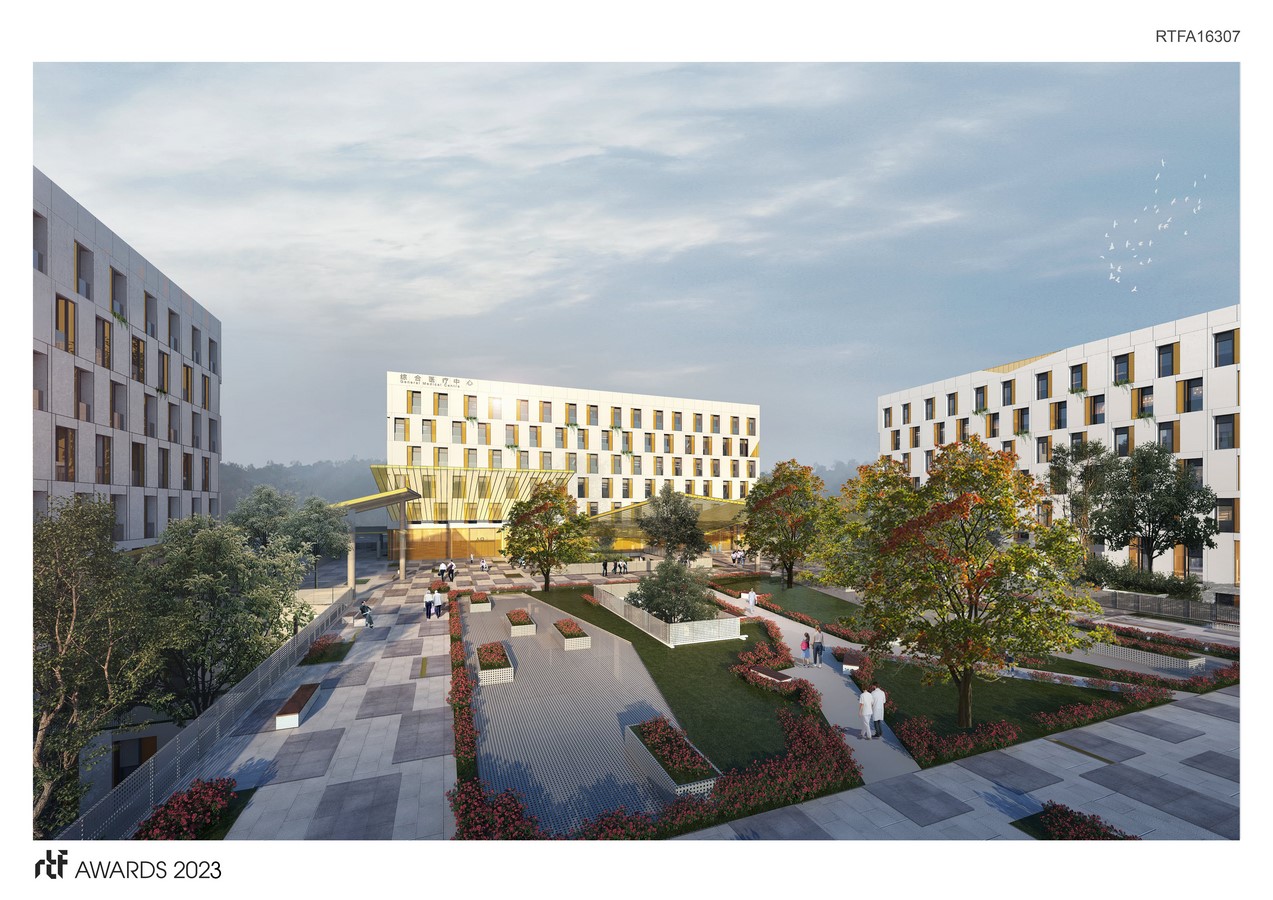 The high-end private medical and health standards of Switzerland inspired us to integrate more detailed medical expansion services into traditional medical services. The high-quality hotel management capabilities of Switzerland were also essential.
The courtyard-style architectural design brings sunlight and fresh air into each floor, and the modular space design enables easy conversion of hospital departments. Each phase of the three-phase development can be moderately and evenly developed, avoiding excessive investment in medical technology in the early stage, while allowing the hospital to form six major discipline centers for future development, thus having more intimate specialized service capabilities.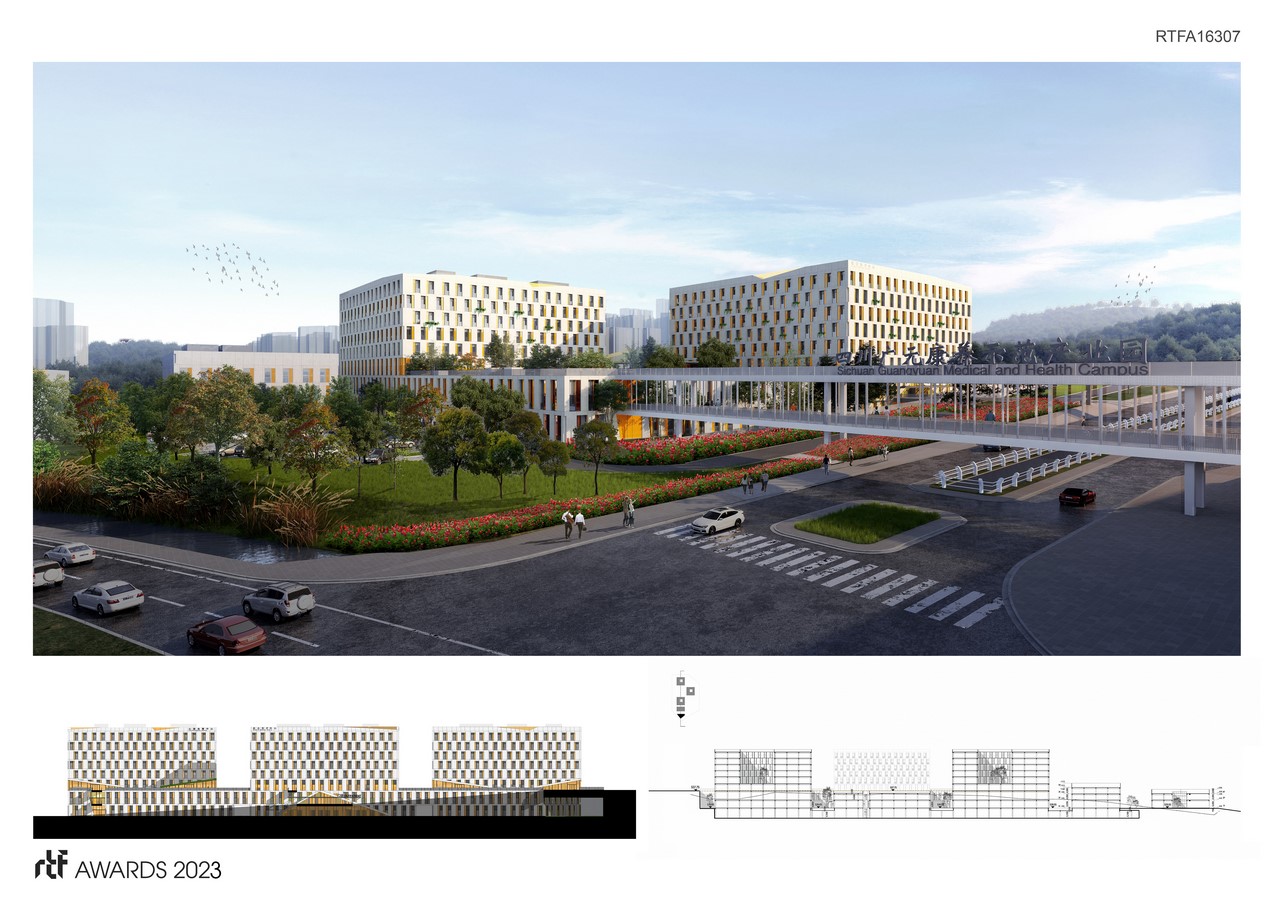 The open three-story roof platform has become the center of the health garden, connecting neighbors and serving the community. Traditional, socially isolated, and frightening medical institutions have become friendly places for open civic activities that provide high-level health services. This open service and space have also brought more customers to private medical care.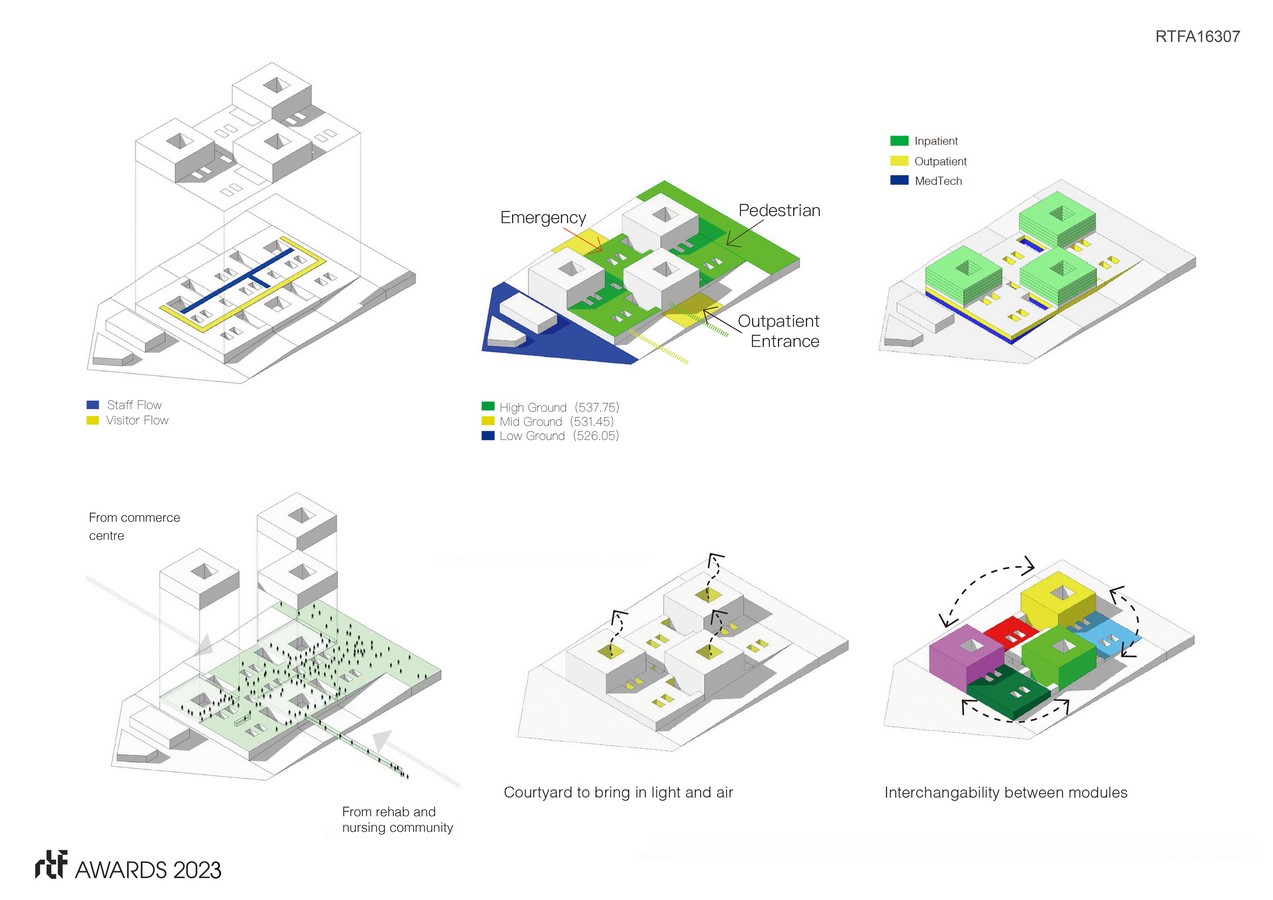 At the same time, the inpatient department has the multi-adaptability to meet the different spatial needs of medical treatment, rehabilitation, and elderly care, making it easy for the hospital to flexibly replace the functions of medical treatment, rehabilitation, and elderly care nursing at different stages of development. This provides a solid and broad space for the successful operation and growth of the hospital, making these spaces more suitable for future internationalization, networking, and discipline center operation requirements.