M/s MNI Investment Limited, the visionary owner of an extravagant new project, is set to revolutionise the hospitality scene in Business Bay, Dubai. With a vision to create an avant-garde and fashionable experience, MNI Investment Limited has partnered with the prestigious SO/ brand. Together, they aim to establish a stylish haven where artistry meets social vibrance, showcasing contrasting creative views from tastemakers worldwide. The forthcoming hotel will embody the essence of the SO/ brand's lifestyle concept, characterised by contemporary luxury with a backdrop of considered construction and sartorial style.
Aligning with this visionary project, an esteemed primary consultant shares the passion and vision of both MNI Investment Limited and SO/.
Rethinking The Future Awards 2023
First Award | Hospitality (Concept)
Project Name: SO / Hotel
Studio Name: Dewan Architects + Engineers
Team: Dewan Architects + Engineers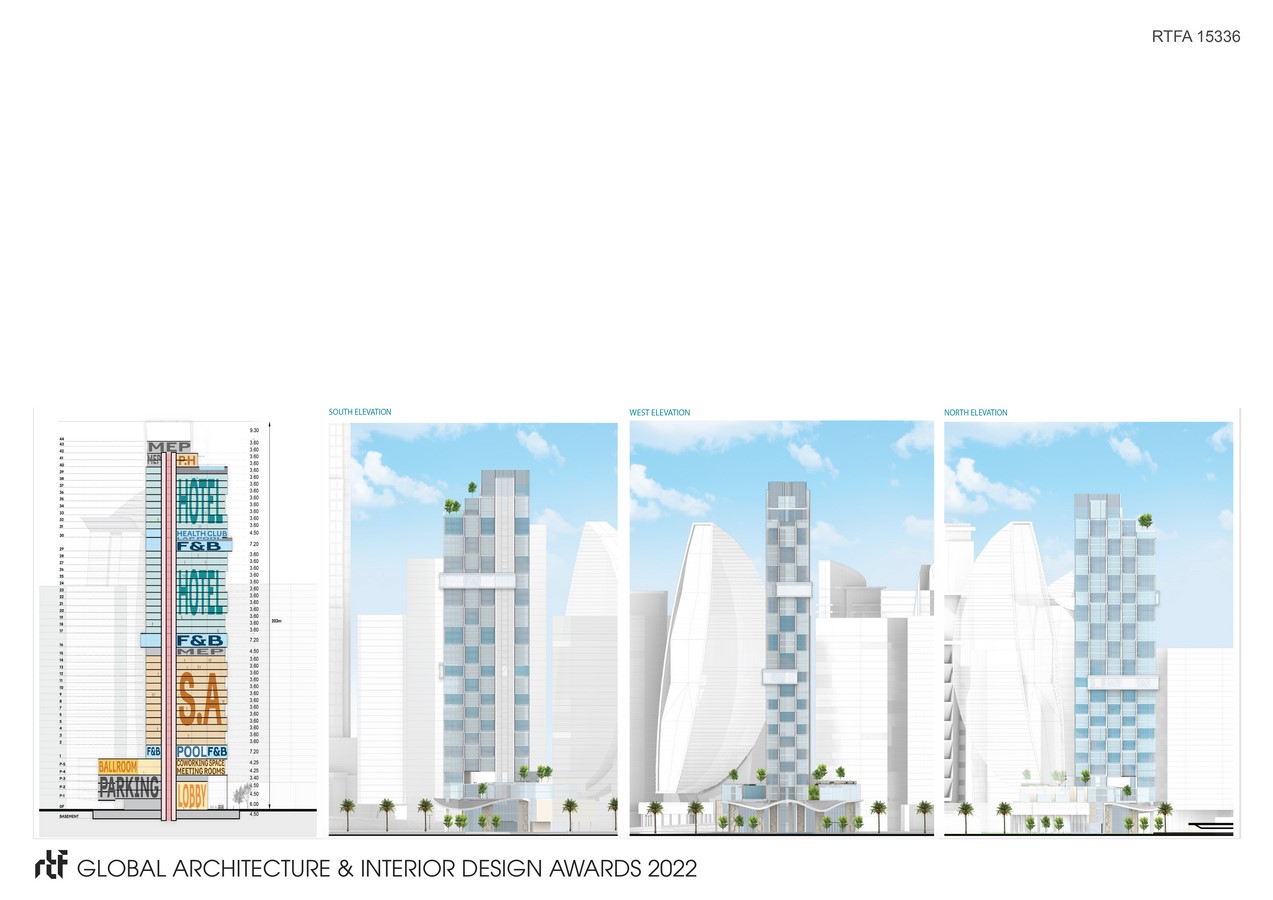 The design philosophy of this exceptional hotel is centred around the notion of the five senses, acknowledging their profound influence on our perception of the world and the formation of cherished memories. Every aspect of the design will awaken guests' senses, engaging their olfactory faculties with captivating scents, indulging their tactile senses with sumptuous textures, delighting their visual senses with vibrant colours, and enchanting their auditory senses with soul-stirring melodies. This holistic approach ensures an immersive and unforgettable experience for guests, from the moment they step foot in the lobby to the time they bid farewell, their minds brimming with indelible memories.
The hotel, strategically located in Business Bay, occupies a prime corner plot, prominently facing Al Mustaqbal Street on the northwest direction and Al Marasi Street on the southwest direction. It will boast an array of exclusive amenities, including a magnificent 930 square meter ballroom and pre-function area, designed to host remarkable events and meetings. The hotel will also feature a state-of-the-art business and executive lounge with modern and contemporary design elements, exuding an informal yet sophisticated ambiance.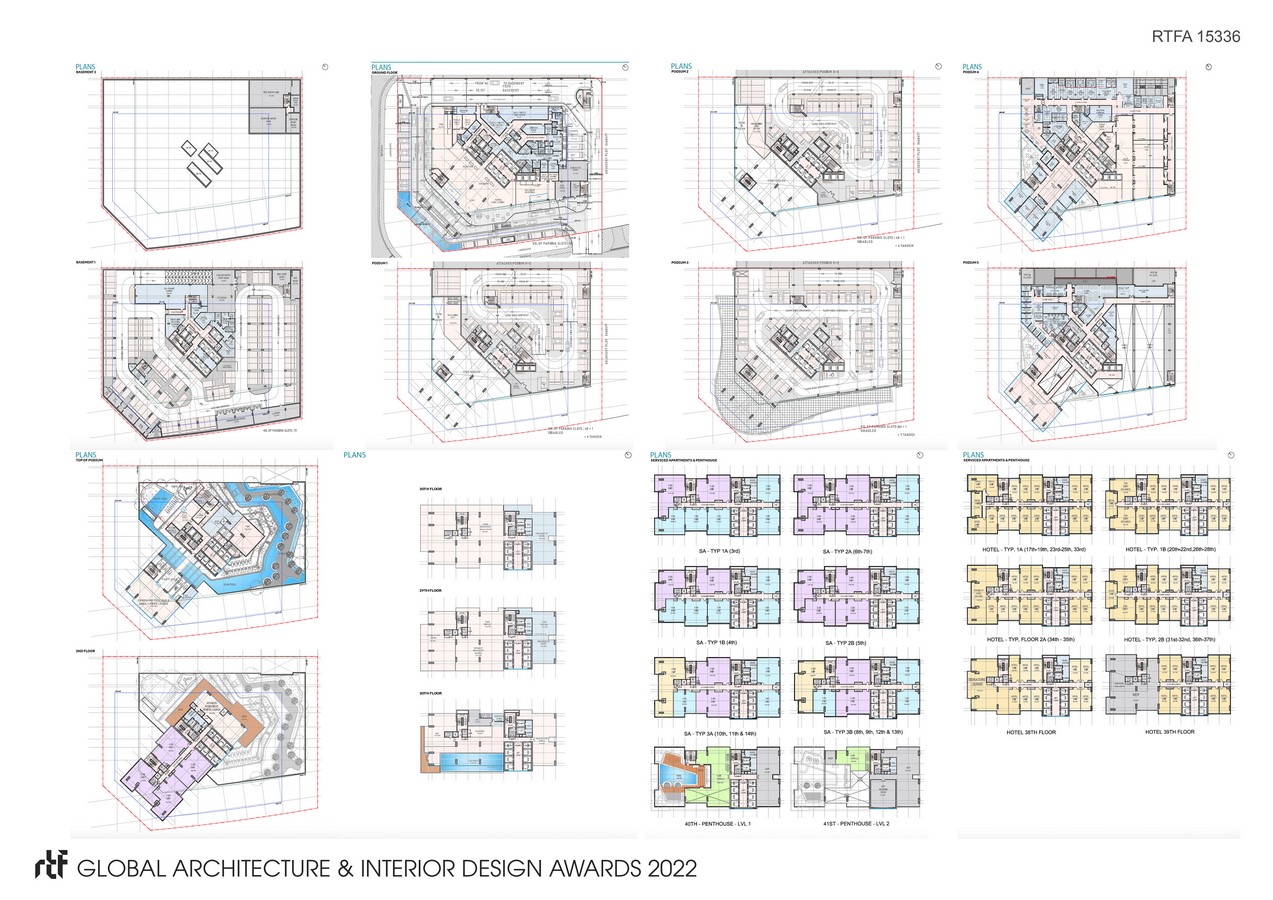 Discerning guests can savor an extraordinary culinary journey with a diverse range of world-class dining options. Additionally, the hotel will offer 370 exquisitely designed guest rooms, each providing a private sanctuary for rest, work, and relaxation, set within unexpected yet reassuring spaces. The awe-inspiring 15-meter-high ground floor lobby will serve as an oasis of social life, offering a distinctive atmosphere that captivates and mesmerizes.
Complementing the holistic guest experience, the hotel will feature a cutting-edge fitness center, equipped with the latest technology and exercise trends, enabling guests to prioritize their physical wellbeing. For those seeking tranquility and indulgence, pools and deck areas will be thoughtfully designed to provide an oasis of relaxation.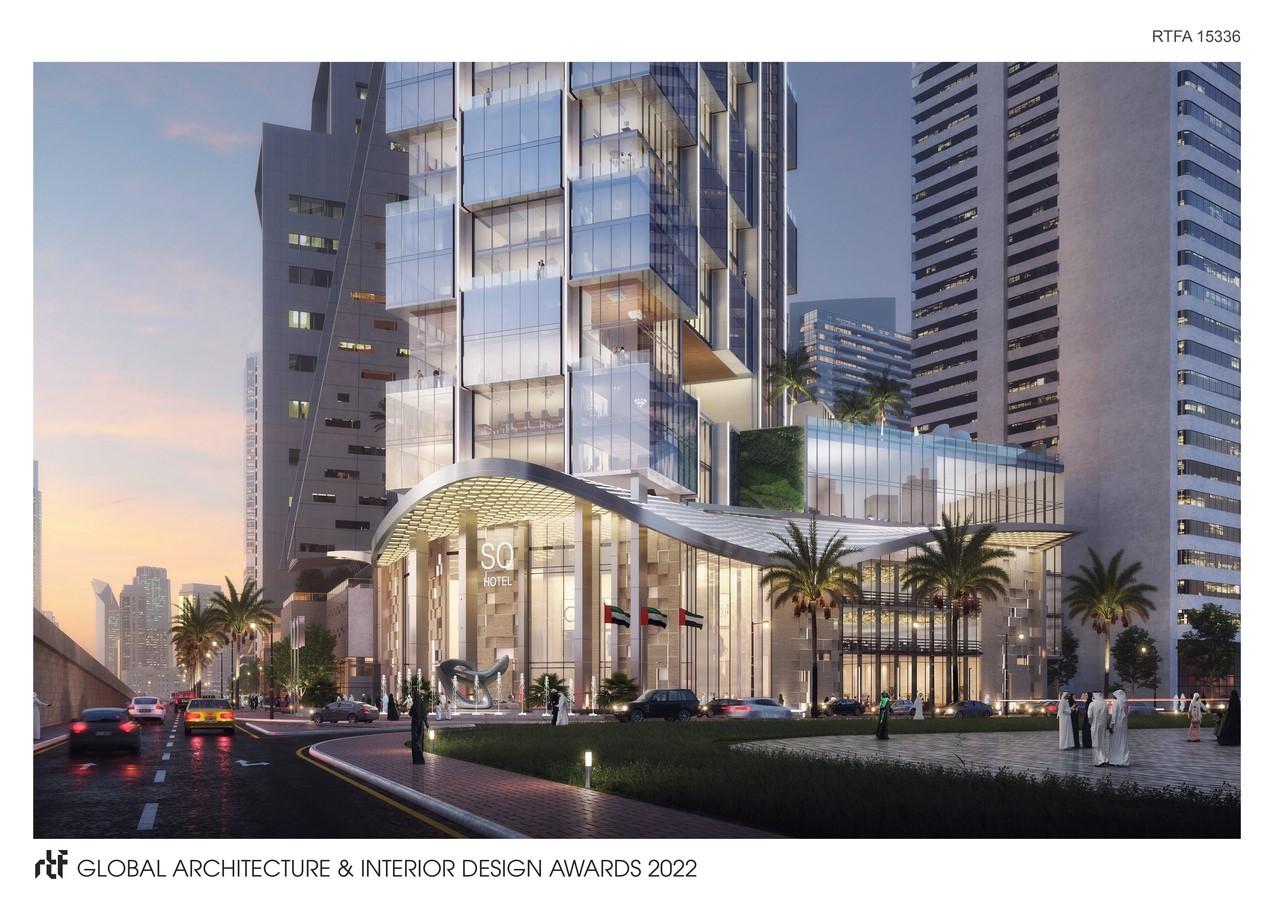 Further enhancing the hotel's appeal, a lavish cigar lounge will provide connoisseurs with a haven to unwind and revel in the finest offerings, enveloped in an atmosphere of pure sophistication.
The luxurious 5-star hotel in Business Bay, Dubai, is slated to open its doors in 2026. The anticipation surrounding this landmark project is palpable, as it promises to become an iconic destination where art, luxury, and socialization intertwine, setting new benchmarks for the hospitality industry.