The Whitepod eco-luxury resort, situated high in the Swiss Alps about an hour outside of Lausanne, immerses its guests in the unique experience of the alpine landscape. The eighteen individual geodesic domes, called Pods, that make up the resort borrow materials and forms of the natural world to achieve structural and spiritual harmony with the surrounding ecosystem.
Rethinking The Future Awards 2020
Second Award | Hospitality (Interior) (Built)
Project Name: Whitepod, Zen Suite
Studio Name: Montalba Architects, Inc.
Design Team: Montalba Architects, Inc.
Area: 560 square feet
Year: 2018
Location: Les Cerniers, Monthey, Switzerland
Carpenter: Morisod SA
Ventillation and AC: Kruger SA
Heating: Batifeu SA
Plumbing: Daniel Droz sàrl
Electricien: Grau électricité SA
Painter: ZE décors
Millworker and Flooring: Wider SA
Photography Credits: Delphine Burtin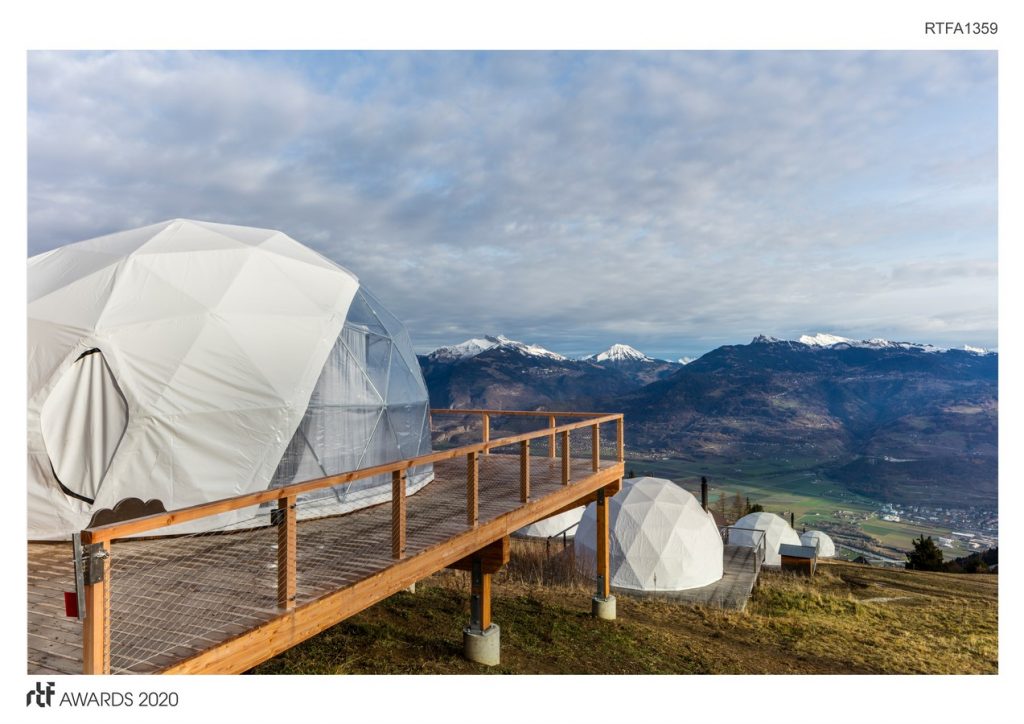 The pod design was inspired by the concept of Zen as well as the Wu Ting movement theory, which postulates that "everything is connected, everything is energy." The 5 movements (or type of energies) are each connected to an element; the translation to the earth, the exchange of energy to the water, the evolution of time to the wood, the inner energy to the metal, and finally the external energy to fire.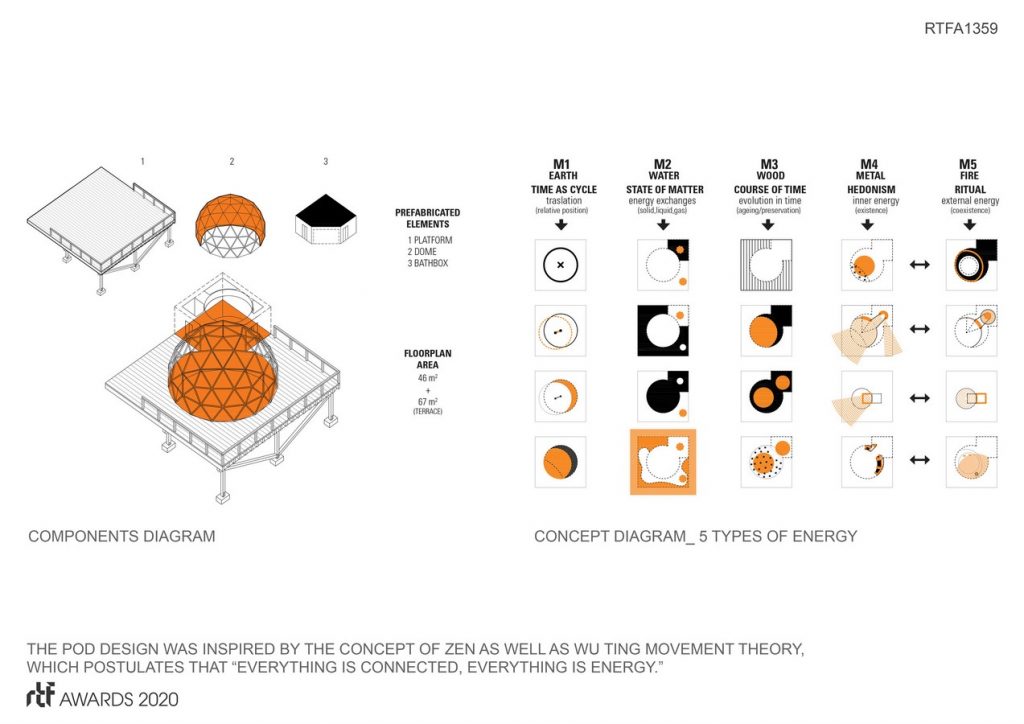 The interconnectivity and the notion of the ritual of the five natural elements inform both the Pods' exterior and interior.  A central circle – that conceptually represents the cycle of time – is shifted and duplicated to create a relative positioning of programmatic spaces.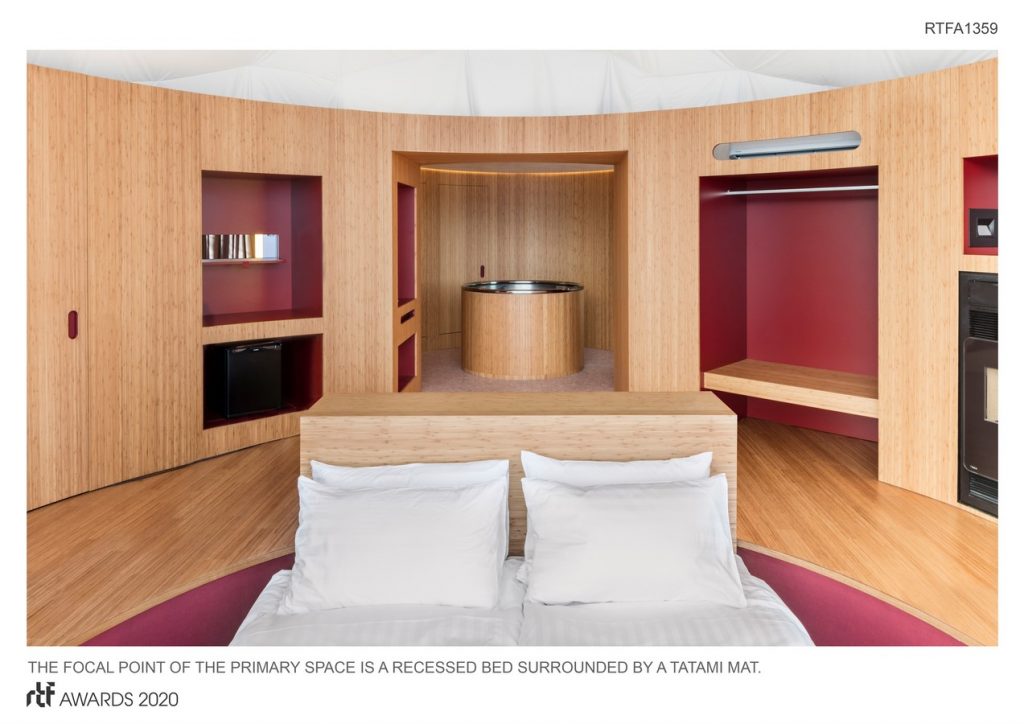 The wooden walls are curved to define these spaces and finished with precise details. The focal point of the primary space is a recessed bed surrounded by a tatami mat and a raised tub echoes this positioning at the core of the circular path. Human ritual lies at the heart of Pod construction, and in the midst of breathtaking mountain views, it has become a transformative experience.
ARCHITECTURE, CONSTRUCTION & DESIGN AWARDS 2020 IS HERE
Over more than half a decade Rethinking the Future has been a leading organization committed to providing an international platform to not only recognize and acknowledge design talents from all over the world but also to celebrate and share the knowledge that created through a plethora of awards, events and academic dialogues in the field of architecture and design.