"Yacht Hotel" bases its design on a series of horizontal lines from the nautical inspiration that breaks the compact volumetry of the building. Playing with different depths in the alignment of the facades, as well as with the perimeter of the volatiles, a more dynamic volume is obtained, it creates a sensual and elegant final image.
Rethinking The Future Awards 2020
Second Award | Hospitality (Concept)
Project Name: YACHT HOTE, SAN JUAN DE PUERTO RICO
Studio Name: DNA Architects
Design Team: Aryanour Djalali
Area: USA
Year: 2019
Location: San Juan de Puerto Rico
Photography Credits: Dna Barcelona Architects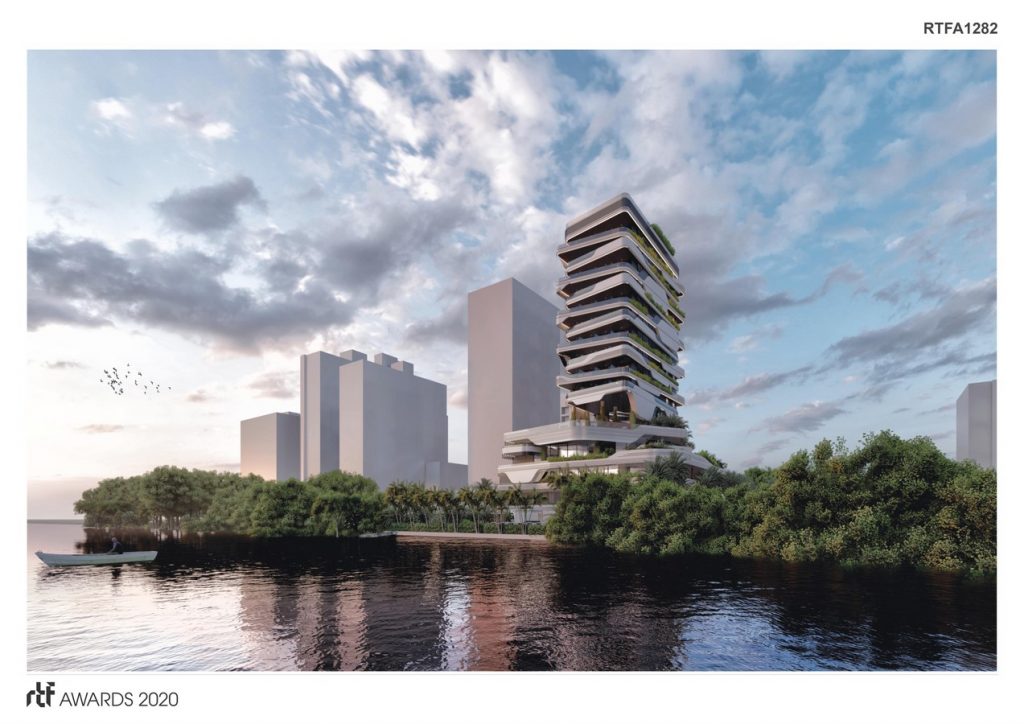 The combination of different tones in the finishing material of the facades produces a more agile rhythm of the building. Every detail helps to create a lighter picture of the set and in movement. The terraces are not only an aesthetic element, they assume an extension of the interior space to the outside, an essential ingredient of the Caribbean culture creating a direct relationship between interior and exterior.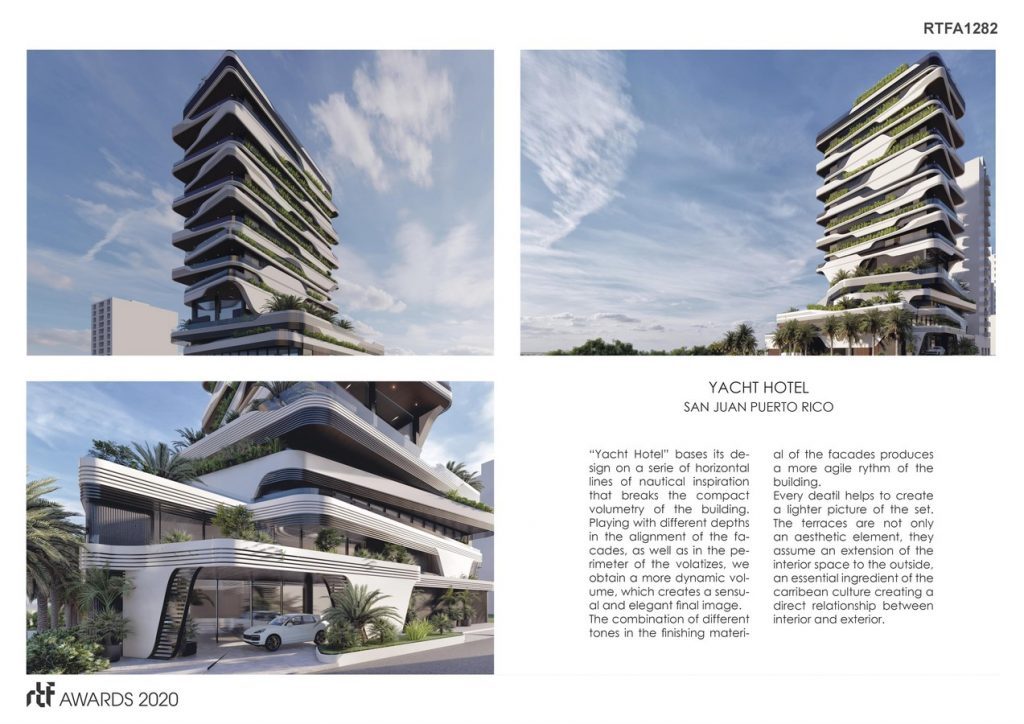 The complex offers 62 luxury rooms of 2, 3 or 4 bedrooms and has integrated luxury services such as sky bar with infinity pool, private garden, spa area with massage rooms, gym, business areas, restaurants, and terraces. These common areas and services give added value to the stay in a complex. The place, the design and the services are the elements that can make visitors enjoy a dream stay and remember it as unbeatable.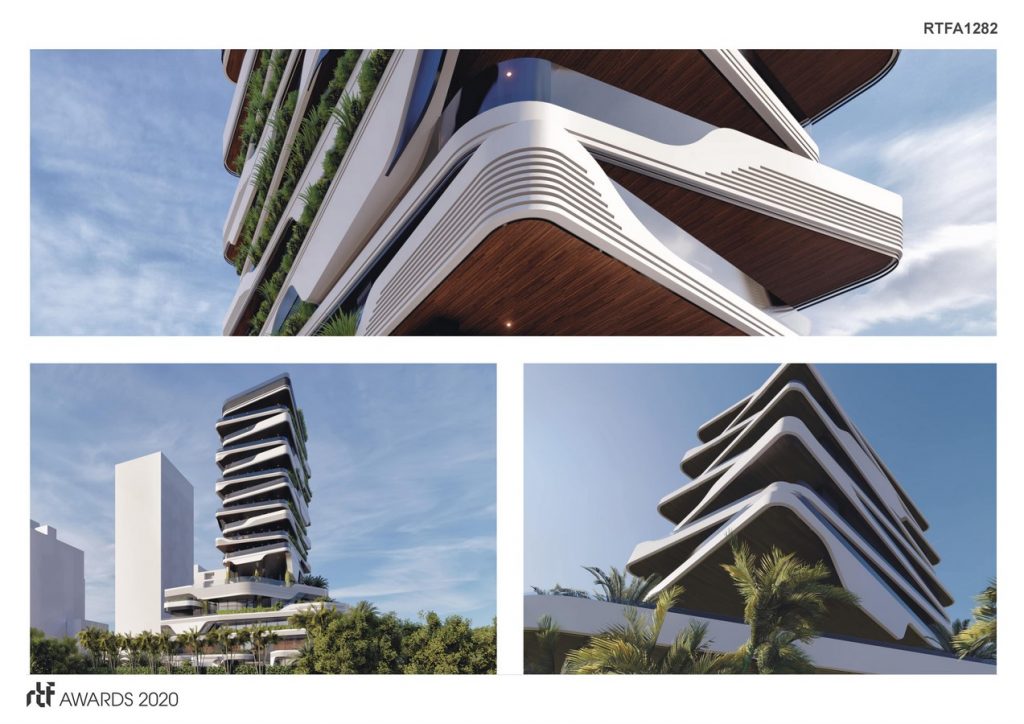 The project was developed in the strategic location with the goal to maximize sea views and to create a new icon for the county lagoon being inspired by the nautical character of the port and the sea waves. The building relates well with the city and provides new services and new sensations through architecture. The complex will be in conjunction with already existing buildings of San Juan de Puerto Rico and is capable to correspond to all modern user´s needs offering a unique space to relax and work for people from all over the world.
ARCHITECTURE, CONSTRUCTION & DESIGN AWARDS 2020 IS HERE
Over more than half a decade Rethinking the Future has been a leading organization committed to providing an international platform to not only recognize and acknowledge design talents from all over the world but also to celebrate and share the knowledge that created through a plethora of awards, events and academic dialogues in the field of architecture and design.