'Ryu', which has been open in Sapporo, is a 'hormone' restaurant that specializes in Japanese style offal meat cuisine.
Rethinking The Future Awards 2020
Third Award | Hospitality (Interior) (Built)
Project Name: Cuisine of hormone "ryu"
Studio: KAMITOPEN Co., Ltd.
Location: Japan
Assistant:KAMITOPEN Co., Ltd. Tae Fukami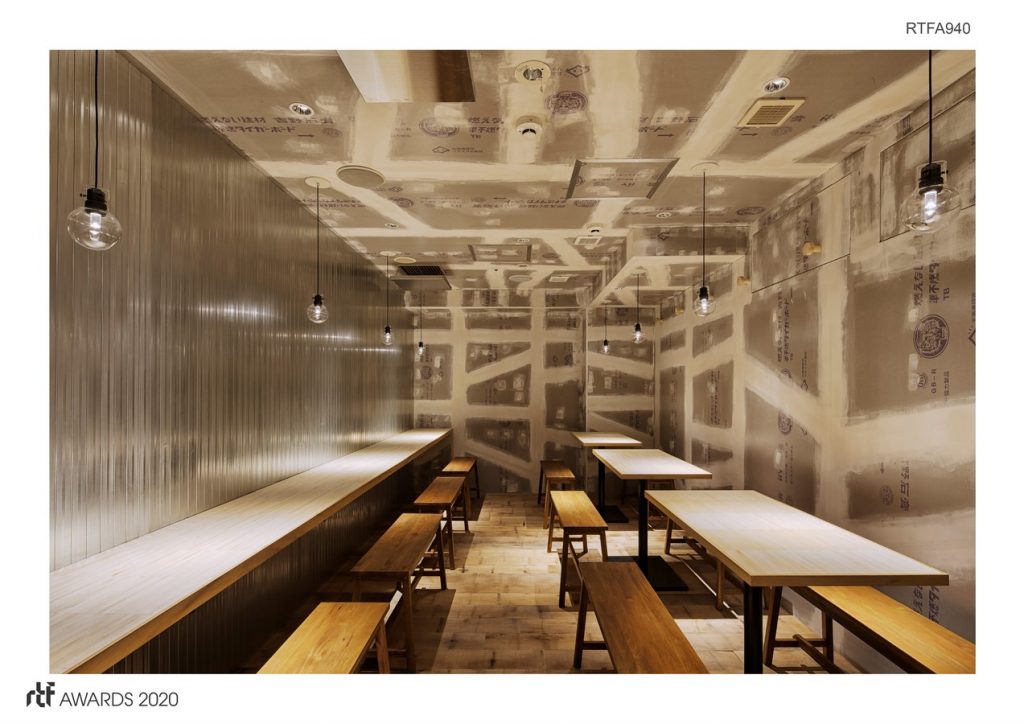 There is a popular belief that the etymology of 'hormone' cuisine comes from a word '放るもん' (ho-ru-mon) that can be interpreted as 'discarded things' and in this context as 'discarded meat'. However, it is an attempt to sublimate such ingredients into not only sophisticated traditional Japanese cuisine, called kaiseki, but also into banquet dishes.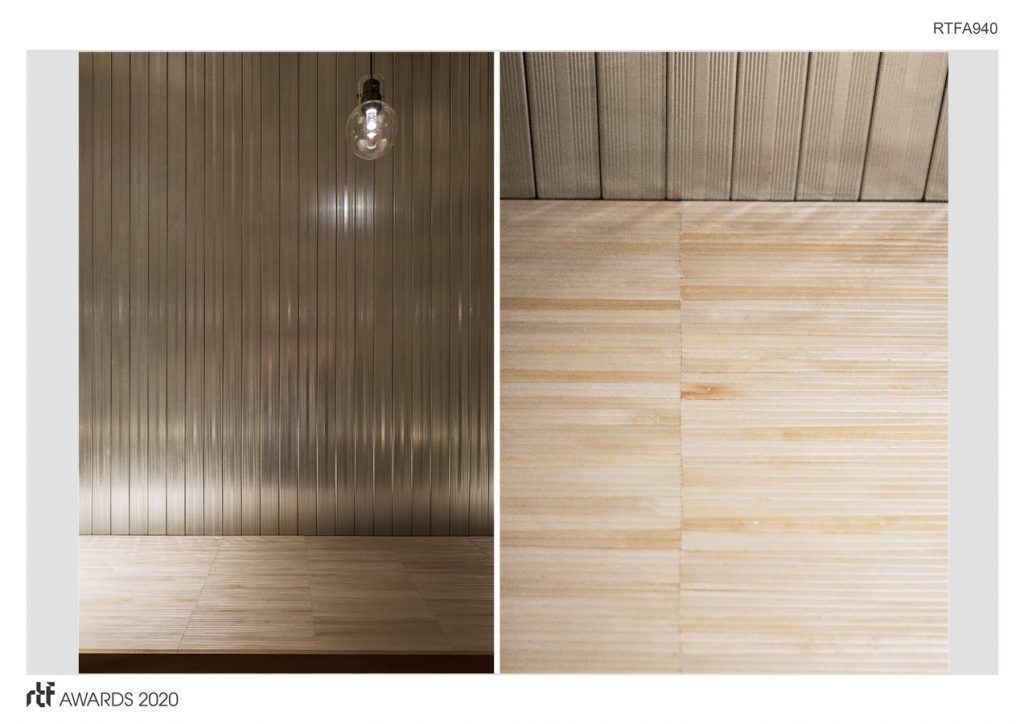 Therefore, we considered whether it would be possible to create a new design by using the interior materials which were originally disposed of.
In practice, as this time we had to deal with a detached property, the existing surface of the walls was peeled off, turned inside out and re-pasted, whilst the back of the plasterboard was used as a finish material.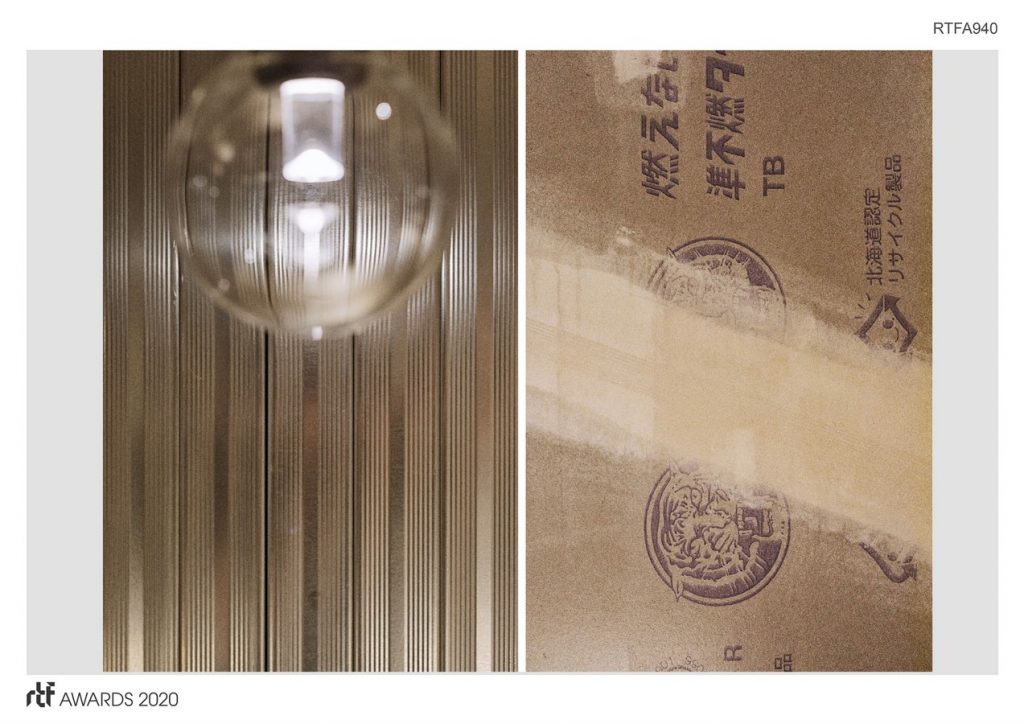 Additionally, the existing plasterboard was peeled off and the studs, as the base materials, were lined out and used as a fine finishing material. Moreover, we used an existing flooring as the main floor texture and the desks were spread out throughout the space and blanked with thinned wooden chopsticks.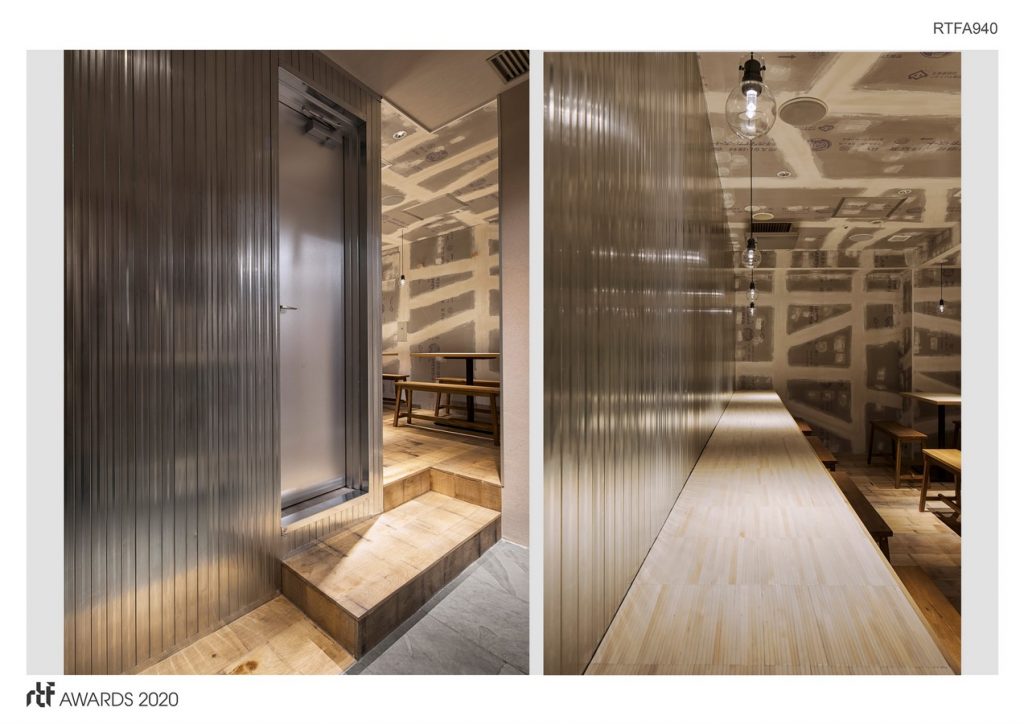 By using new and at the same time not wasting existing materials we presented a new offal meat restaurant that never existed before.
ARCHITECTURE, CONSTRUCTION & DESIGN AWARDS 2020 IS HERE
Over more than half a decade Rethinking the Future has been a leading organization committed to providing an international platform to not only recognize and acknowledge design talents from all over the world but also to celebrate and share the knowledge that created through a plethora of awards, events and academic dialogues in the field of architecture and design.