The signage and environmental graphics at the Children's Library at Thayer Public Library prove that utilizing smart design solutions can meaningfully benefit a community without breaking the bank. This well-loved but well-worn section of the library needed updating to accommodate growing demands, expanded programming, and new technology.
Rethinking The Future Awards 2021
Second Award | Signages Design (Built)
Project Name: Thayer Children's Library
Studio Name: Arrowstreet Inc.
Design Team:  Arrowstreet Inc.
Area: 4,600 square feet
Year: 2018
Location: Braintree, MA, USA
Consultants:
Advanced Imaging – Wall Graphics Fabricator
Tucker Library Interiors LLC – Furniture
Donnegan Systems, Inc. – Shelving
Forbo Flooring  – Carpet
Photography Credits: Anthony Crisafulli
The client wanted a vibrant, interactive, and inviting space but had a limited budget. The interior design provides this by focusing on impactful changes and leveraging the room's best features to offer a welcoming space to engage young learners and their caregivers.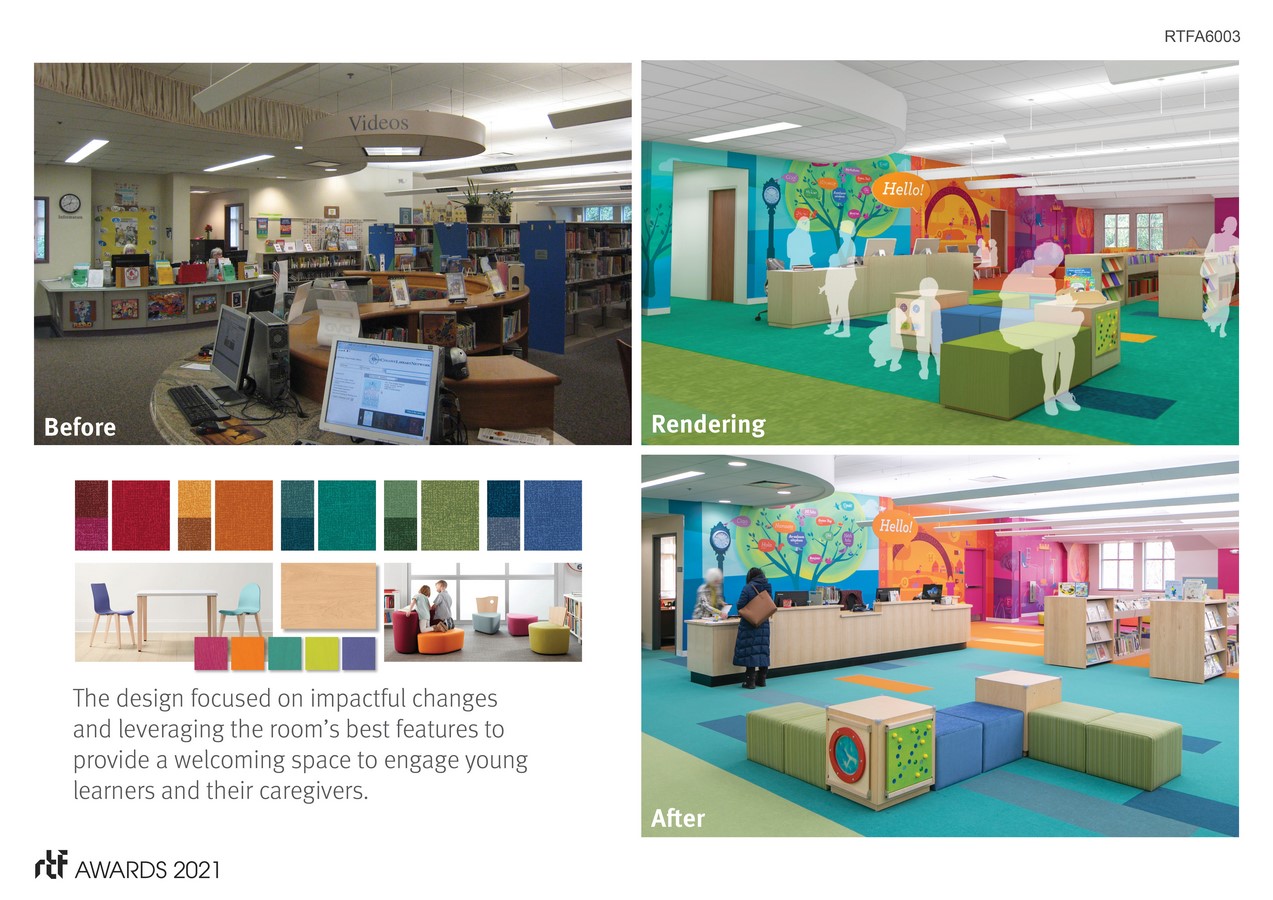 Patrons entering the space are greeted by a friendly "hello" accompanied by "hello"s in the top 11 languages spoken within the community. The greetings are spoken by welcoming creatures nestled within the tree anchoring the circulation desk.
Beloved stained-glass windows, which are original to the space, depict classic storybook characters and inspire the room's colors and finishes. The five dominant colors, drawn from the stained-glass, create clearly defined zones. Using color theory, warmer colors were placed in the youngest area and transition to calmer blues in the tween area for a more conducive space. The room also features a simple, flexible art wall to display children's artwork.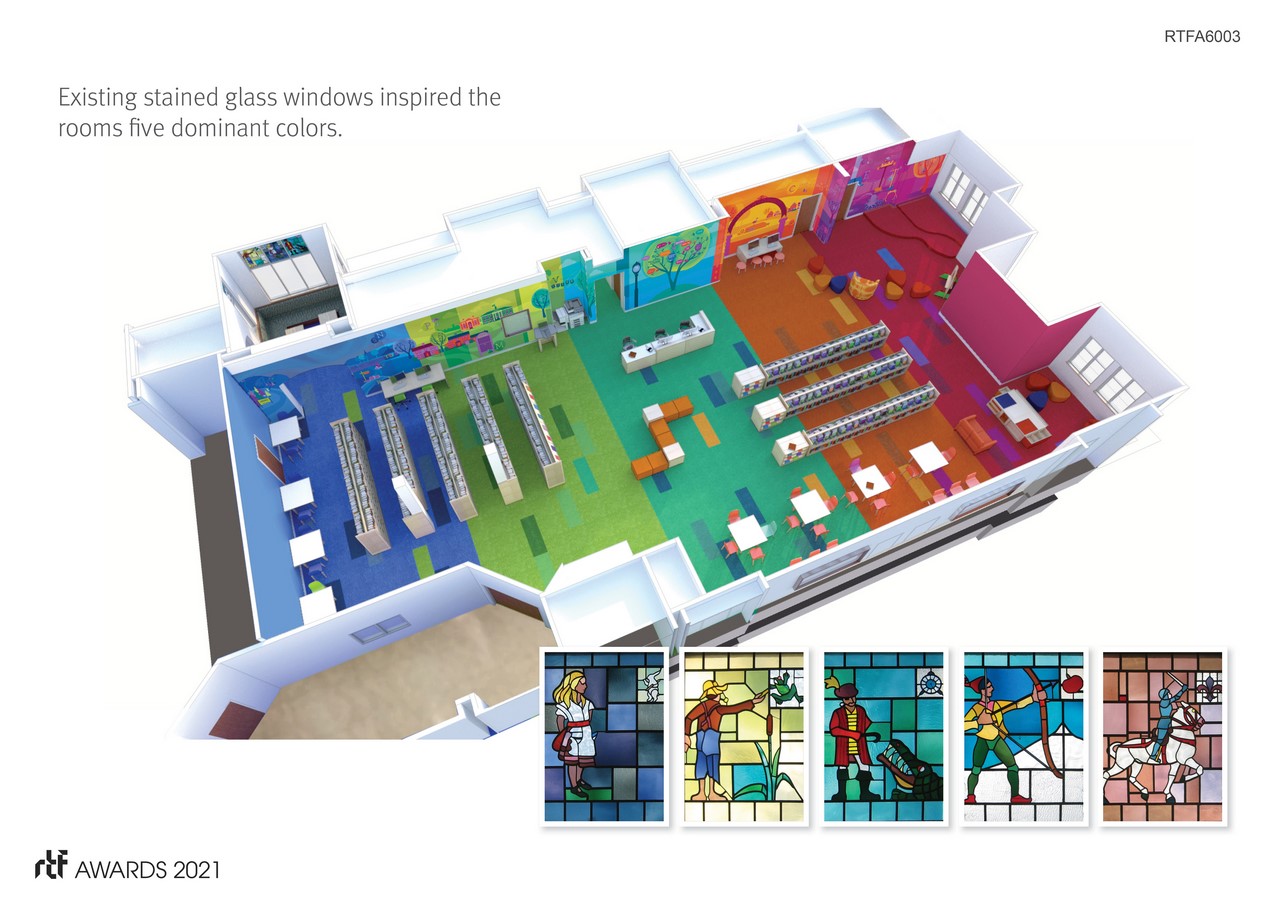 Spanning the entire length of the room, a 111 foot-long custom mural combines local landmarks and history with age-appropriate learning elements for discovery. Numbers and shapes are combined with friendly characters in the Young Readers area. Children can measure themselves and track their growth on the height chart. Local, historical homes are nestled amongst the bookshelves and cleverly integrate a geometry lesson. Designed as an interactive scavenger hunt for library patrons, each letter of the alphabet—along with the five storybook characters—is woven throughout the mural, sparking joy, delight, and wonder for children of all ages.