Our concept was to create a resort-like environment with a modern style that invites visitors in. The entry sets the tone by emphasizing the natural light and textures with touches of calming blue shades. Sheer draperies and reeded wood furniture in the living room create a natural, sophisticated environment.
Rethinking The Future Awards 2021
Second Award |  Interior Design Elements (Built)
Project Name: The Hollows
Studio Name: JNID Studios, LLC
Design Team: JNID Studios, LLC
Area: Austin, TX
Year: 2020
Location: 19500 Splendor Court, Jonestown, TX
Consultants: Jessica Nixon
Photography Credits: Molly Culver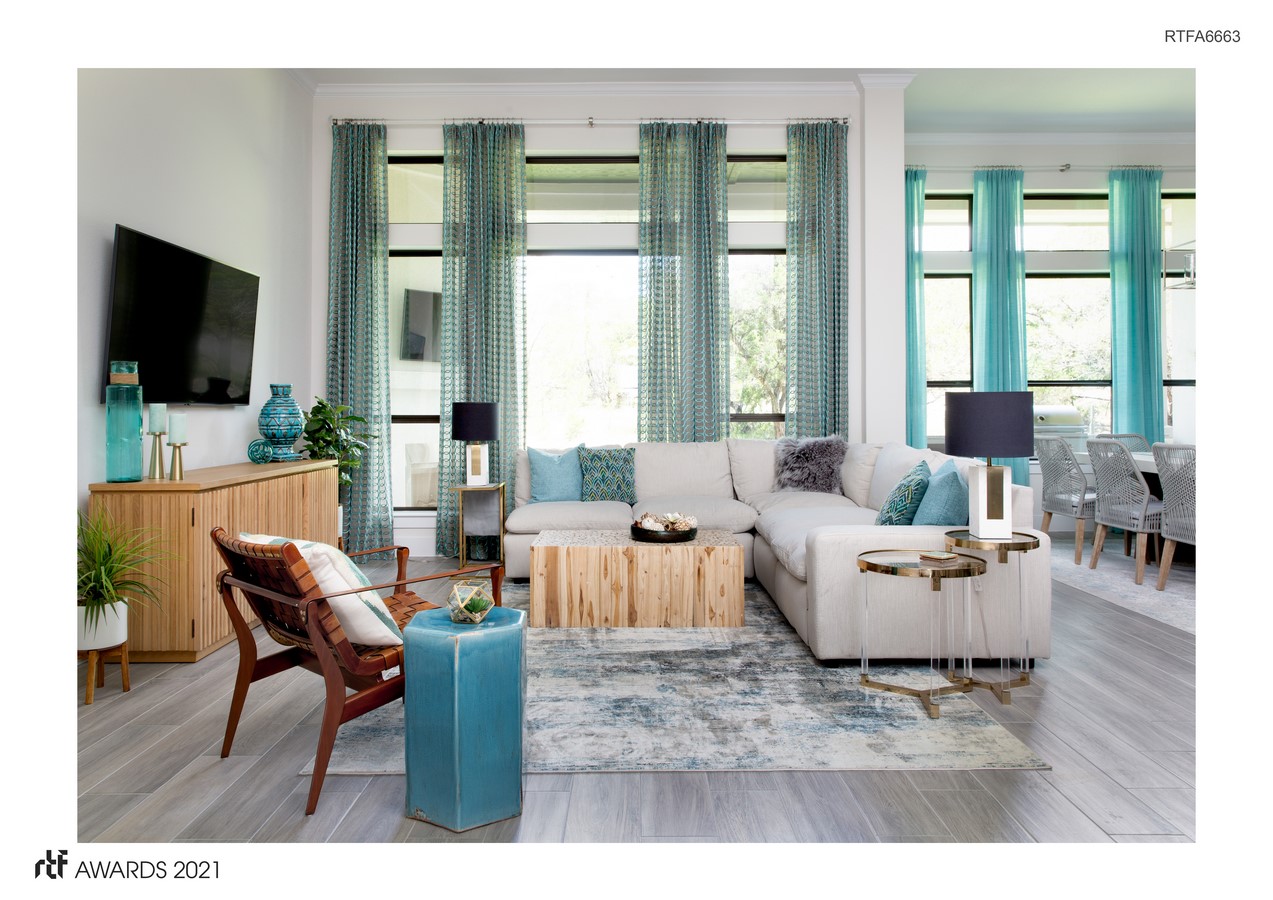 A linear wood wall in the dining room creates a warm, textured backdrop. The kitchen features a dramatic mosaic tile and curved stone island, opening to the dining and living spaces.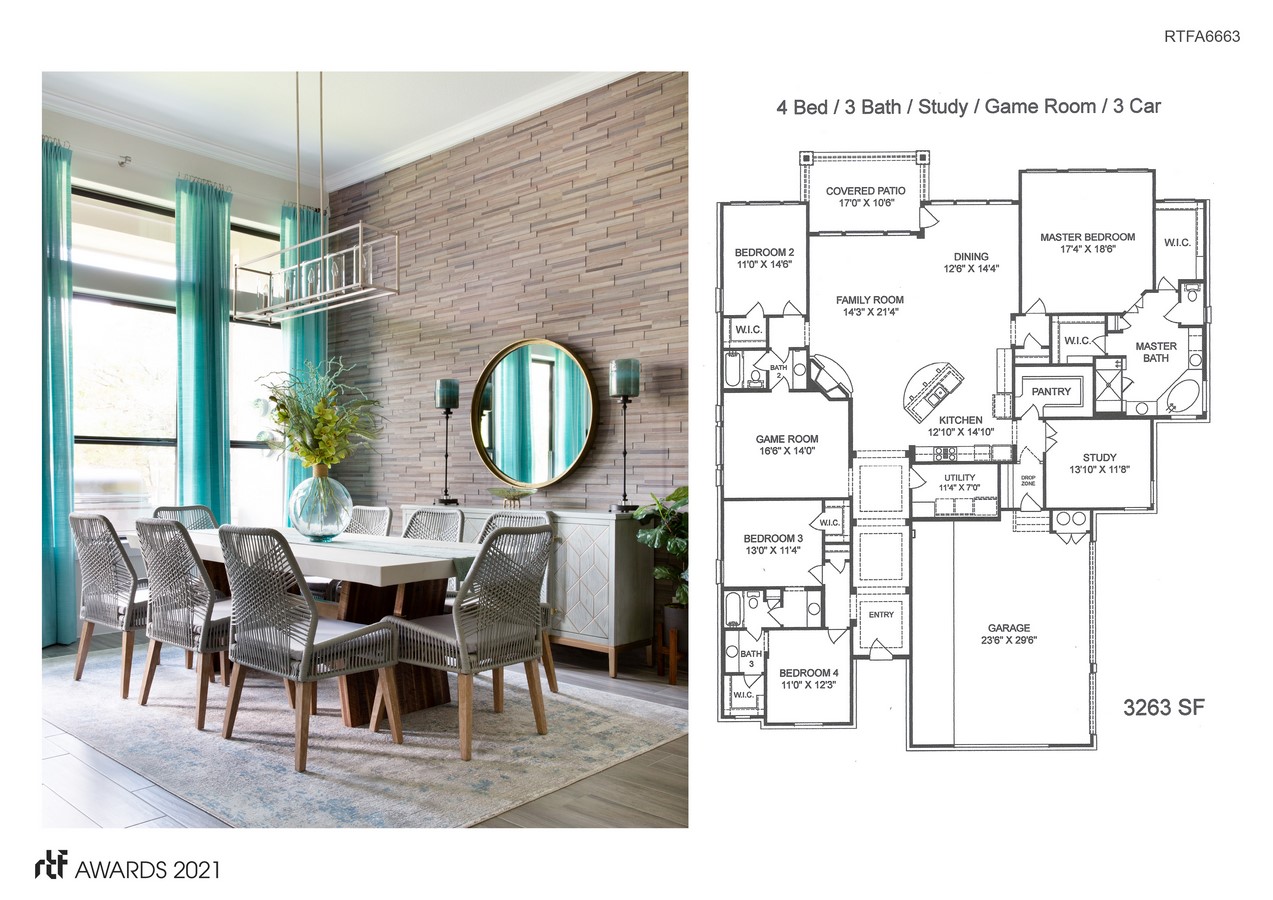 The master bedroom features modern barrel chairs and a flokati bench to contrast the crisp bedding. In the master bath, a freestanding tub floating on river rock is set against the stone tile walls of the massive walk-in shower creating a spa-like feel.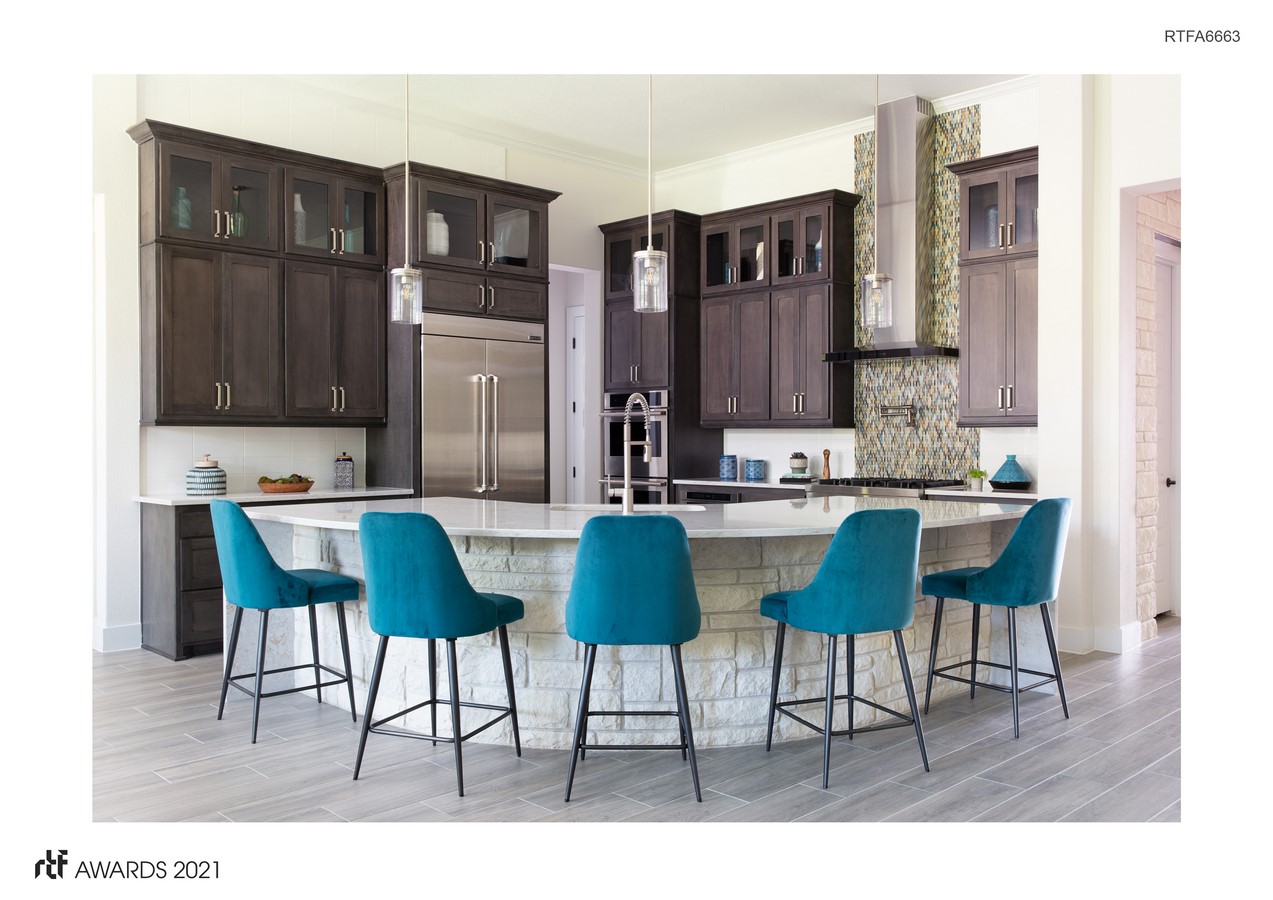 The biggest challenge we faced was the limitations on the builder's selections and lighting package. We overcame this challenge by incorporating bold art, sophisticated finishes and highlighting the homes natural textures. These elements bring out the modern and organic features of this spacious model.