Neon lights are an inherent part of the nightlife in a city, clubs full of music, evening outings to the cinema, and atmospheric walks through illuminated streets. The KODO architects took the best from those inspirations, creating a unique arrangement of an almost 80 square metre Warsaw luxury flat that is full of mystery.
Rethinking The Future Awards 2023
First Award | Interior (Residential) (Built)
Project Name: POP ART SOUL
Category: Residential (Built)
Studio Name: KODO Projekty i Realizacje Wnętrz
Design Team: Marlena Zubrewicz
Area: 79,18 m2
Year: 2022
Location: Warsaw, Poland
Consultants:
Photography Credits: Piotr Czaja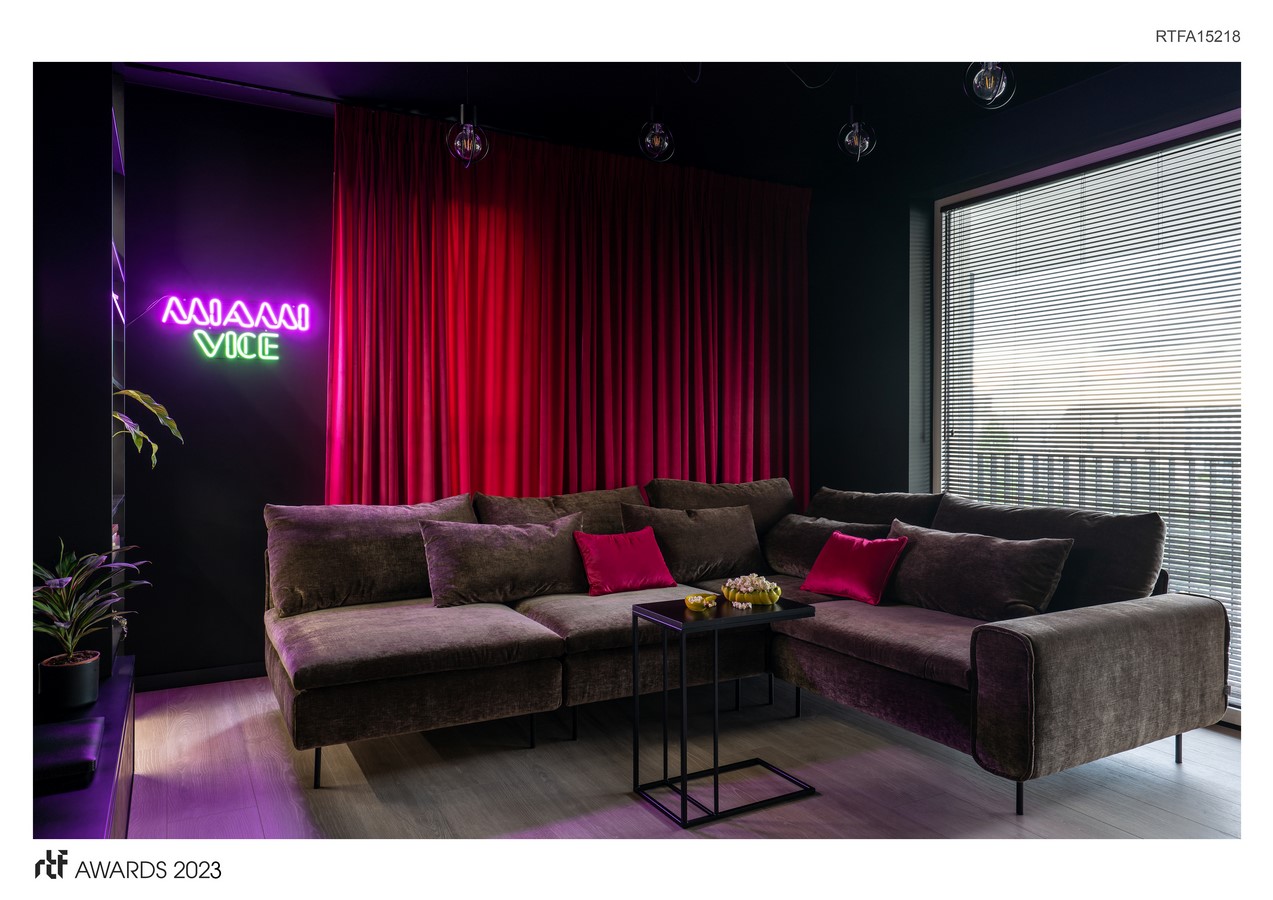 In this case, the design of the unusual interior was adapted to tastes of the owner. They are an artist who is extremely comfortable with dark interiors—therefore, the leading elements are modern pop art works and deep black which serve alternately as the dominant element and a decoration. The original design is complemented by strong colours in three tones—incorporated in selected elements and equipment, they create a consistent concept that strolls through the individual rooms. The thoughtful combination of these three factors—black, pop art, and strong colours—allowed us to create the effect of an atmospheric interior: dark but not grim, full of colours and lights but not tacky, artistic but full of daily practicalities.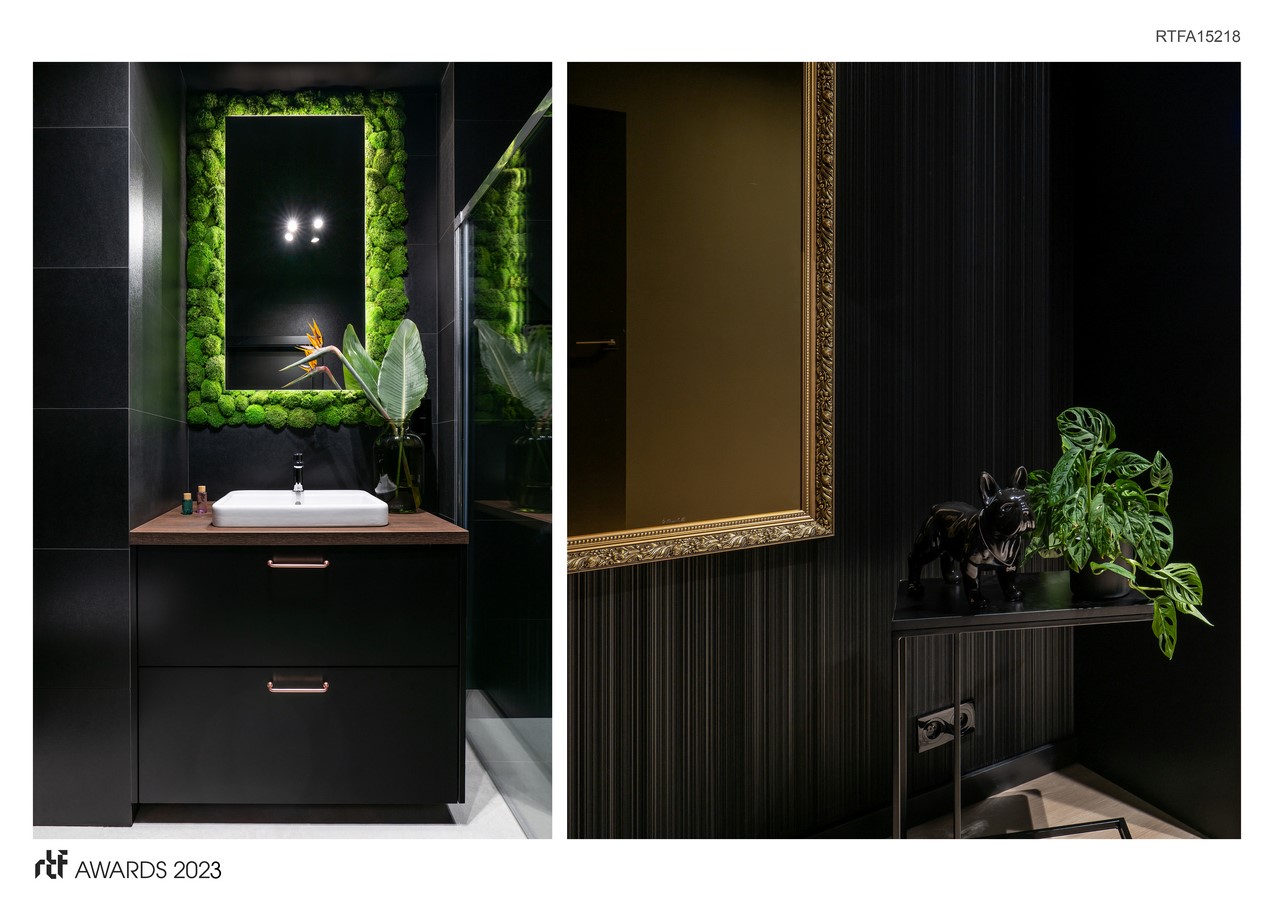 In addition to its complex usability, the flat has plenty interesting decorative solutions that look particularly attractive against the black walls and the deep brown of the furniture. Each room has its colourful theme—the bathroom is dominated by a mirror with a luscious green reindeer moss frame; the wardrobe is distinguished by an illuminated wardrobe with the option of changing the colour; and the living room and the corridor have neon graphics and LED ceilings lamps, an original flamingo sculpture, and an intense red window curtain.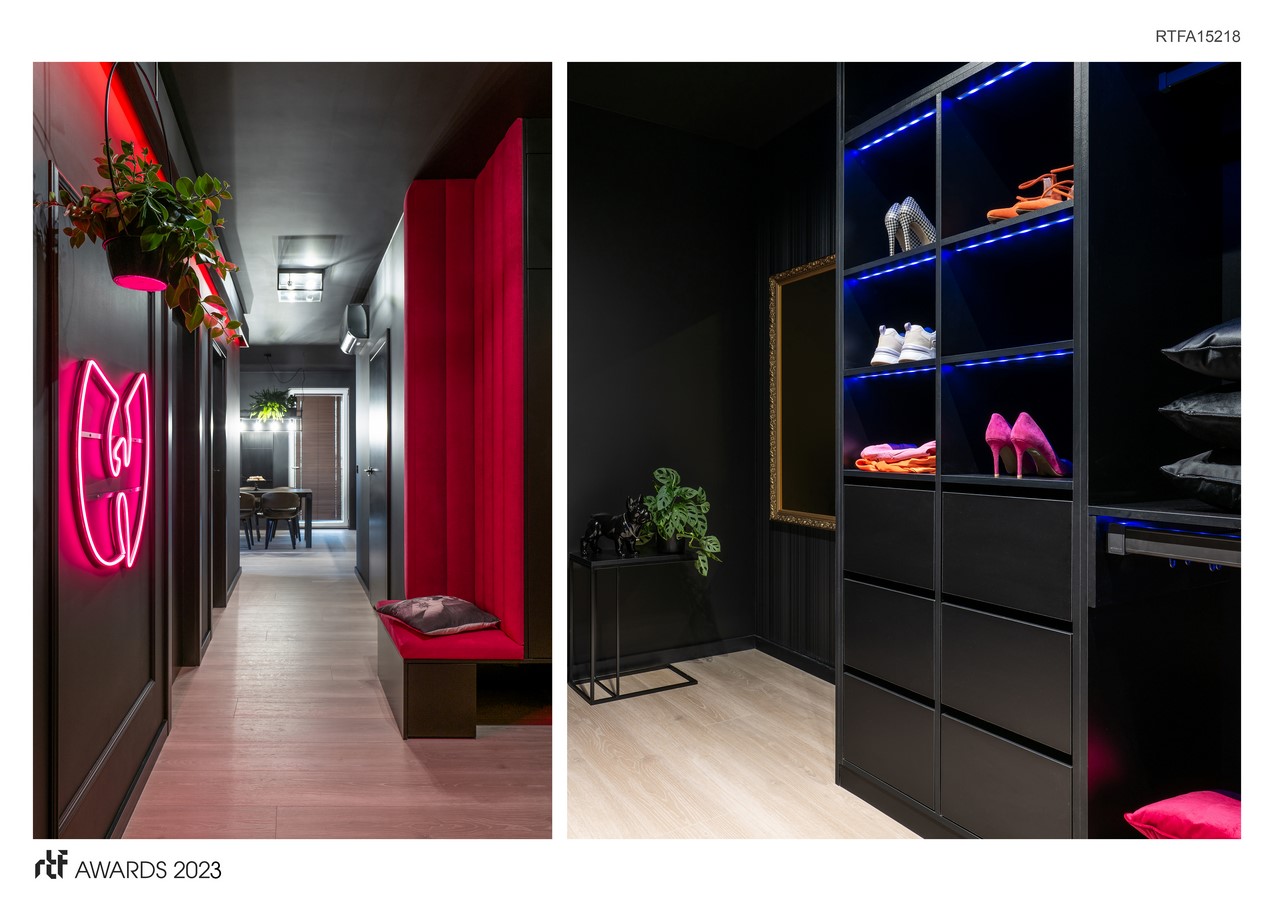 The interior is complemented by an interesting theme: potted plants placed on dedicated suspended steel installations. They are the main factor that contributes to the atmosphere of the interior—full of artistry and mysteries of the night but still cosy and relaxing.