The Gare du Sud was formerly a railway station, dismantled then rebuilt as the heart of the up-and-coming Liberation neighbourhood. The project resurrects the building into a space where food, shops, exhibition and entertainment interact within the historical architecture.
Rethinking The Future Awards 2021
First Award |  Hospitality (Interior) (Built)
Project Name: Nice Gare du Sud – Station Hall
Studio Name: Enia architectes
Design Team: Mathieu CHAZELLE, Simon PALLUBICKI, Brice PIECHACZYK
Area: 2670 sqm
Year: 2019
Location: Nice, France
Consultants: Reichen & Robert, Artelia, Hermel, Artkas, Stéphane Renaud, CPC Eco, Ingelux, Acoustique & Conseil
Photography Credits: ©Milene Servelle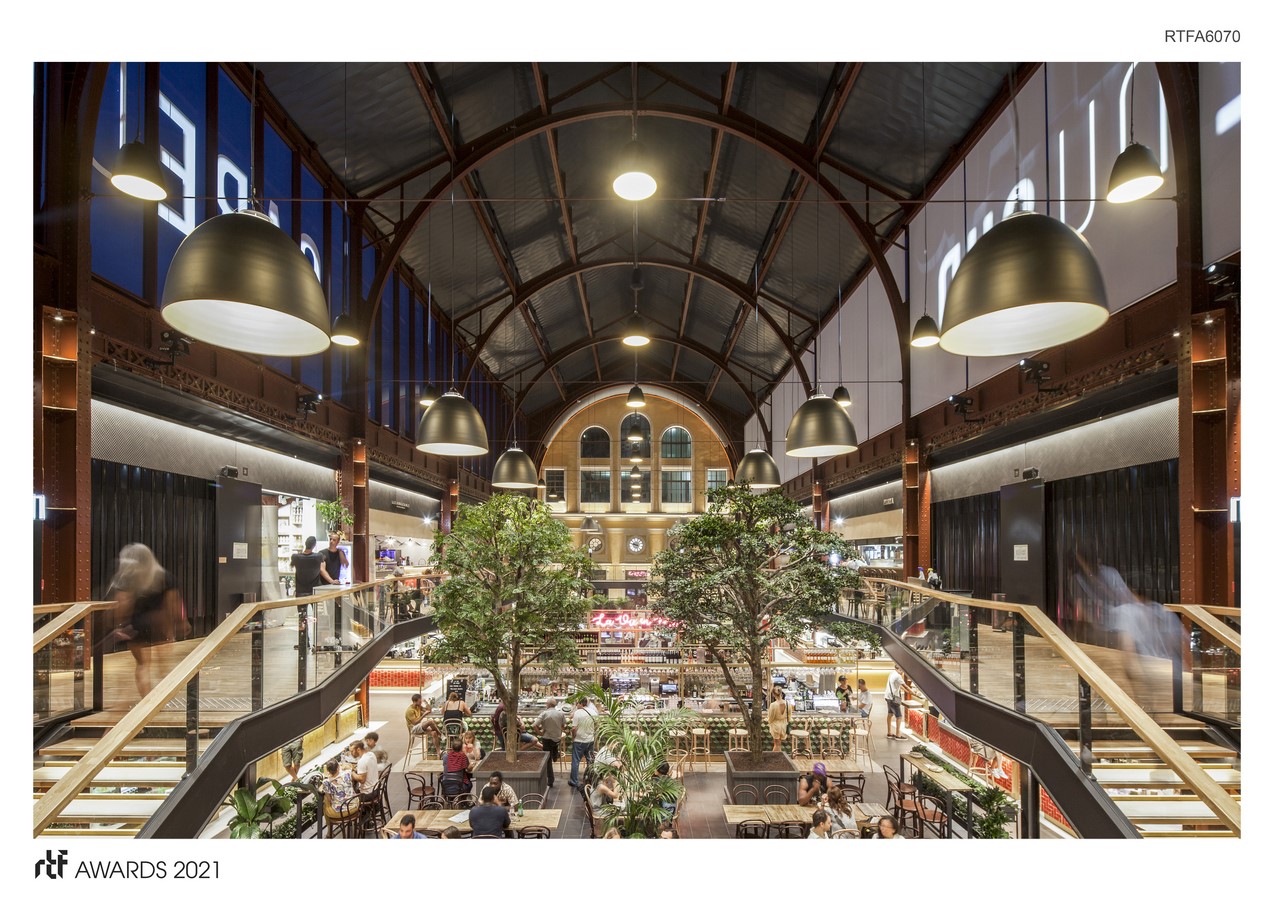 The project uses the rich history of the place to anchor its architecture. Originally a cast iron and glass pavilion built for the 1889 Universal Exhibition in Paris, it was later dismantled and moved to Nice to become the platform hall of the Chemins de Fer de Provence station. When the station was moved in 1993, the structure was dismantled again, whilst the station building was turned into a library in 2013. In 2017, an urban renewal project was designed for the neighbourhood that called for the rebirth of the historical structure.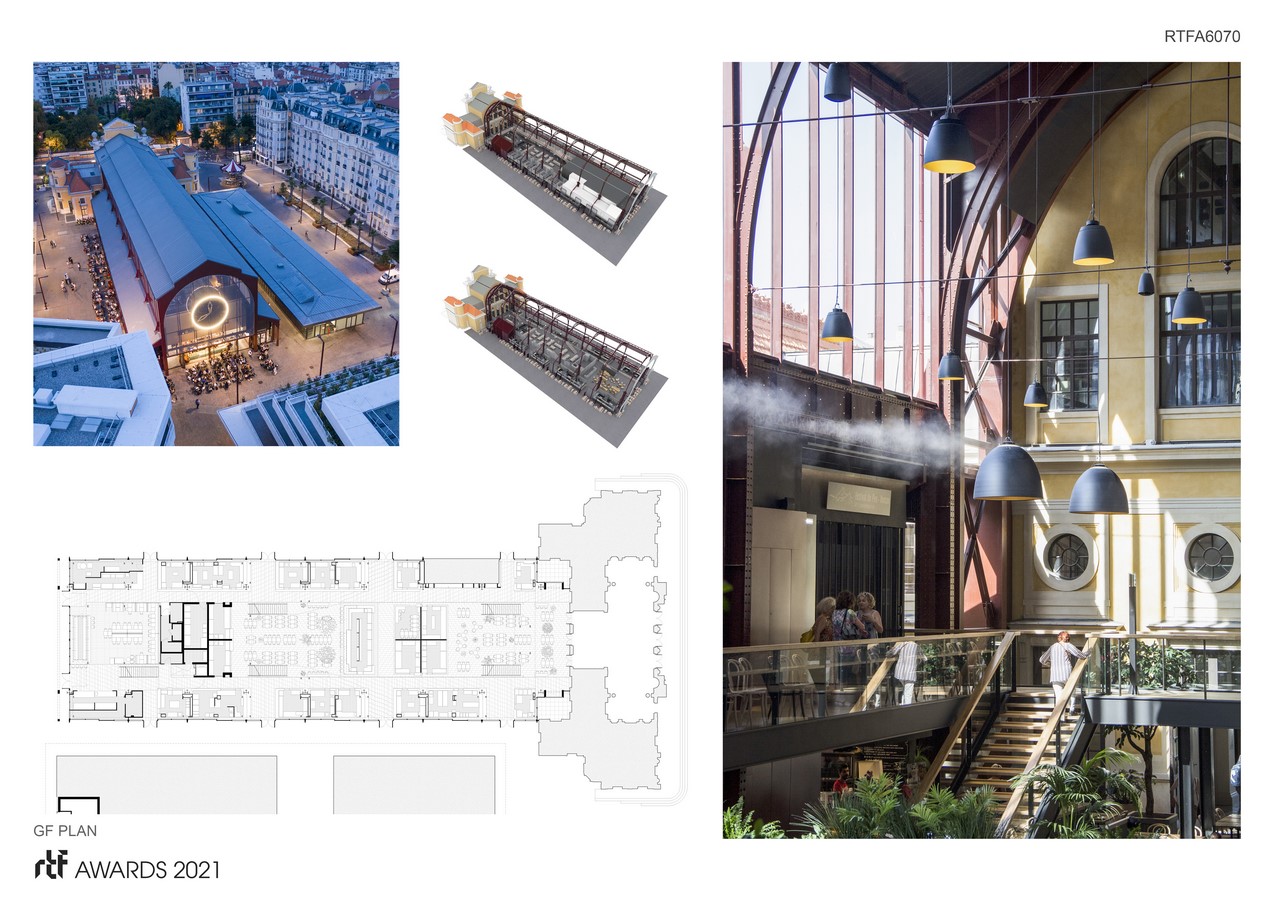 This project uses a mix of spaces and functions to catalyse human interaction and to provide a human scale to the space. The ground floor is the setting for active uses. The food kiosks, which colours echo the old Nice, are deployed along the facades and articulate the link between the outside plaza and the central nave, which houses the dining areas and bar counters.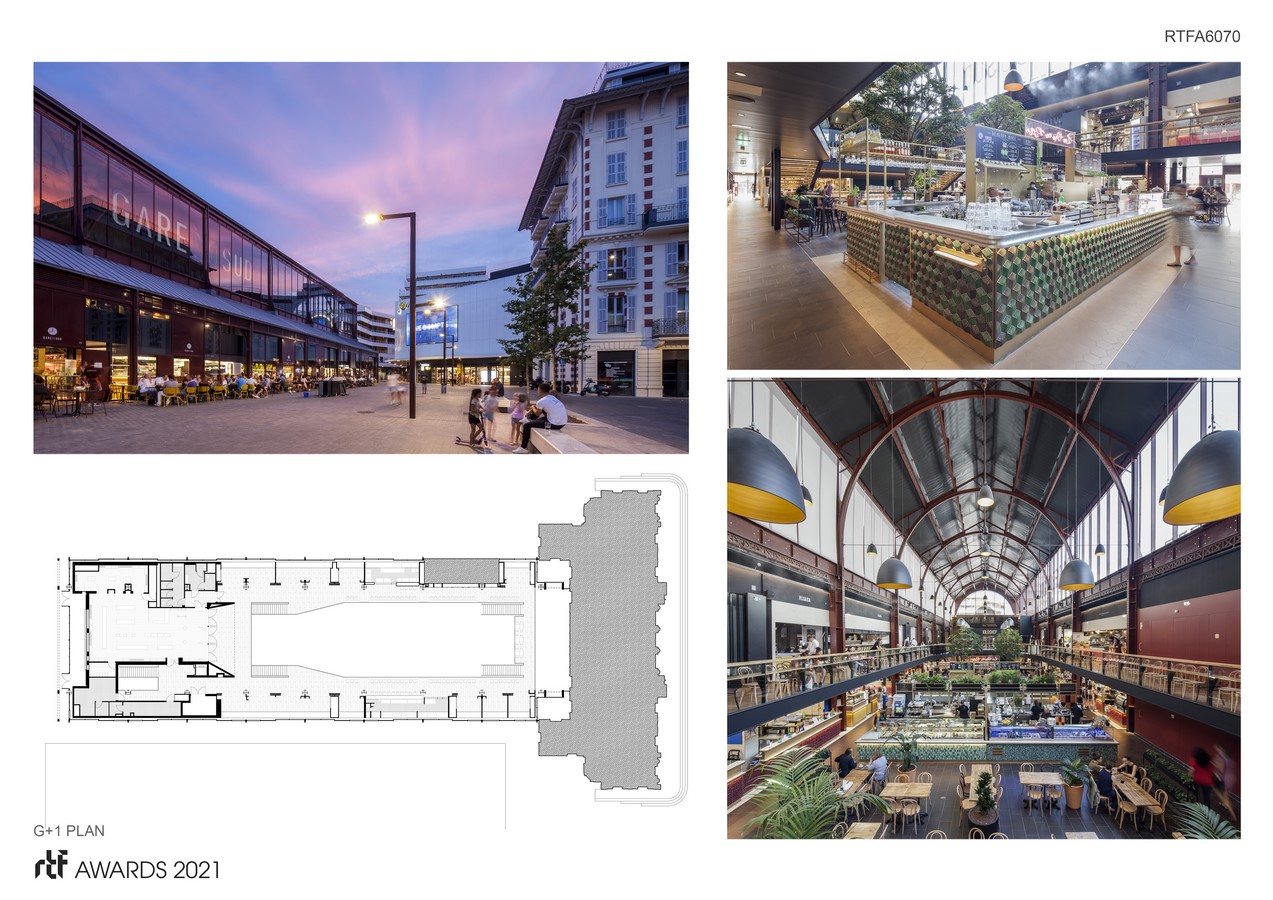 A mezzanine surrounds the space, occupying the lower wings. The visitors may leisurely observe the effervescence from elevated viewpoints, and admire the slender Eiffel-designed structure. A floating gilded volume with pure lines reflects and amplifies the atmosphere of the Hall.
The volumetry of the project is designed to underline the existing symmetrical space and its East-West orientation. The use of noble and tactile materials, such as marble, hand-crafted ceramics, gilded metal, wood and glass, enhances the sensory experience of the place and illustrates the articulation between the generous program and the existing structure.