Ilios is a Greek restaurant, located in the Nichupte lagoon, in Cancun, Quintana Roo.
Being one of the most ambitious projects for the office in a time of uncertainty, in which the requirements of a total of 870m2 of construction are covered, of which 600m2 are positioned on the lagoon, serving more than 252 guests, with spaces destined not only for the tasting of dishes, but also for the development of various shows and activities throughout the day, creating unique experiences for each of those who enter the space.
Rethinking The Future Awards 2022
First Award | Interiors Hospitality (Built)
Project Name: ILIOS CANCUN
Studio Name: Filipao Nunes Arquitectos
Design Team: Gabriela Gonzalez, Daniela Ortega, Andrea Garcia Eliana Alfaro, Leslie García, Hector Martínez, Alejandro Magaña and Pamela Villarreal.
Area: 870.47 m2
Year: 2020
Location: Cancun, Quintana Roo, Mexico
Photography Credits: Aldo Gracia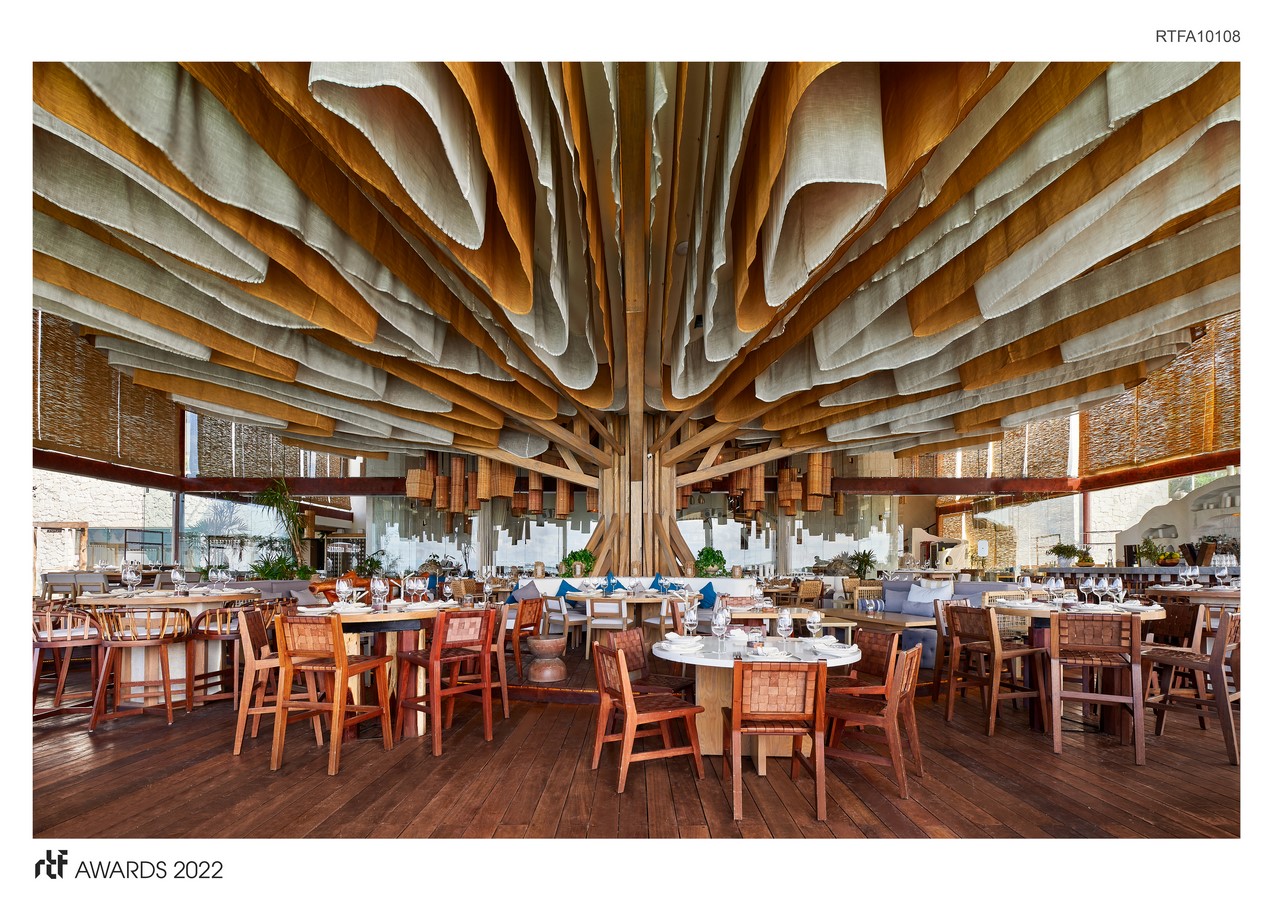 The concept for this development arises from the idea of ​​combining two cultures, the Greek and the Mayan, the Greek referring to the dishes that are prepared in the place, and the Mayan being the main ethnic group in this area of ​​the country.
Although this project represents the combination of both cultures, we gave ourselves the task of focusing on a single element, the main structure that gives birth to the space and supports a large part of the complex, which is located on a mangrove swamp. Undoubtedly, the biggest challenge was this central structure, making it transform into a sculpture and not only as the main anchor of the place, both from the terrace slab and from the platform that emerges over the lagoon.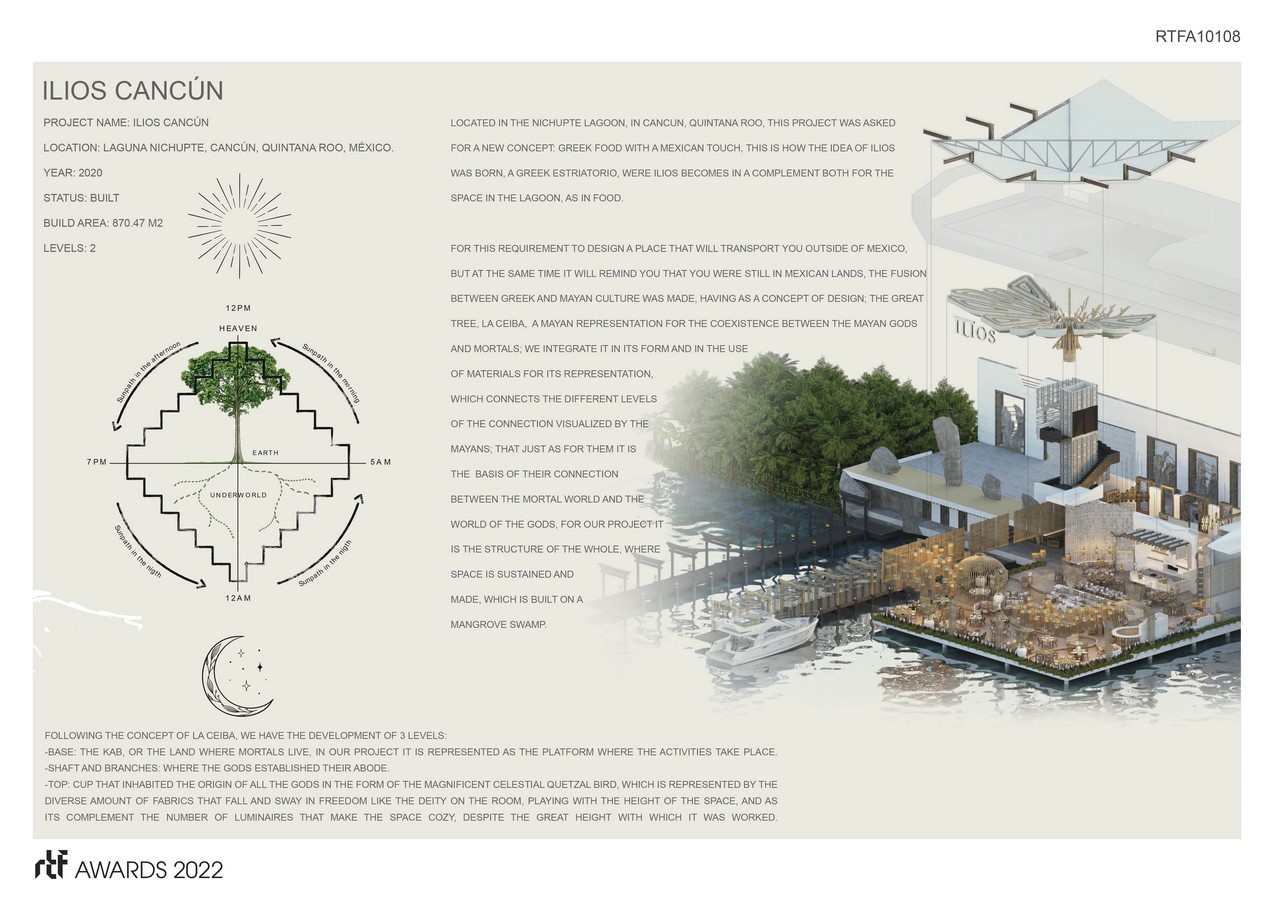 The idea of ​​the central tree comes from "La Ceiba" it is a tree venerated and sacred by various pre-Hispanic cultures in Mesoamerica such as the Mayans, where they believe that certain deities of the jungle live in it and that the famous legend of the Popol Vuh tells us. with the development of 3 levels: at its base they placed the Kab or the earth that living beings inhabit, in our project this would be the platform where the activities take place; in the stem and branches the gods established their dwelling; while at the top of its glass inhabited the origin of all the gods in the form of a magnificent celestial quetzal bird, which is represented by the diverse amount of fabrics that fall on the room, playing with the height of space, and as its complement the number of luminaires that make the space cozy, despite the great height with which it was worked.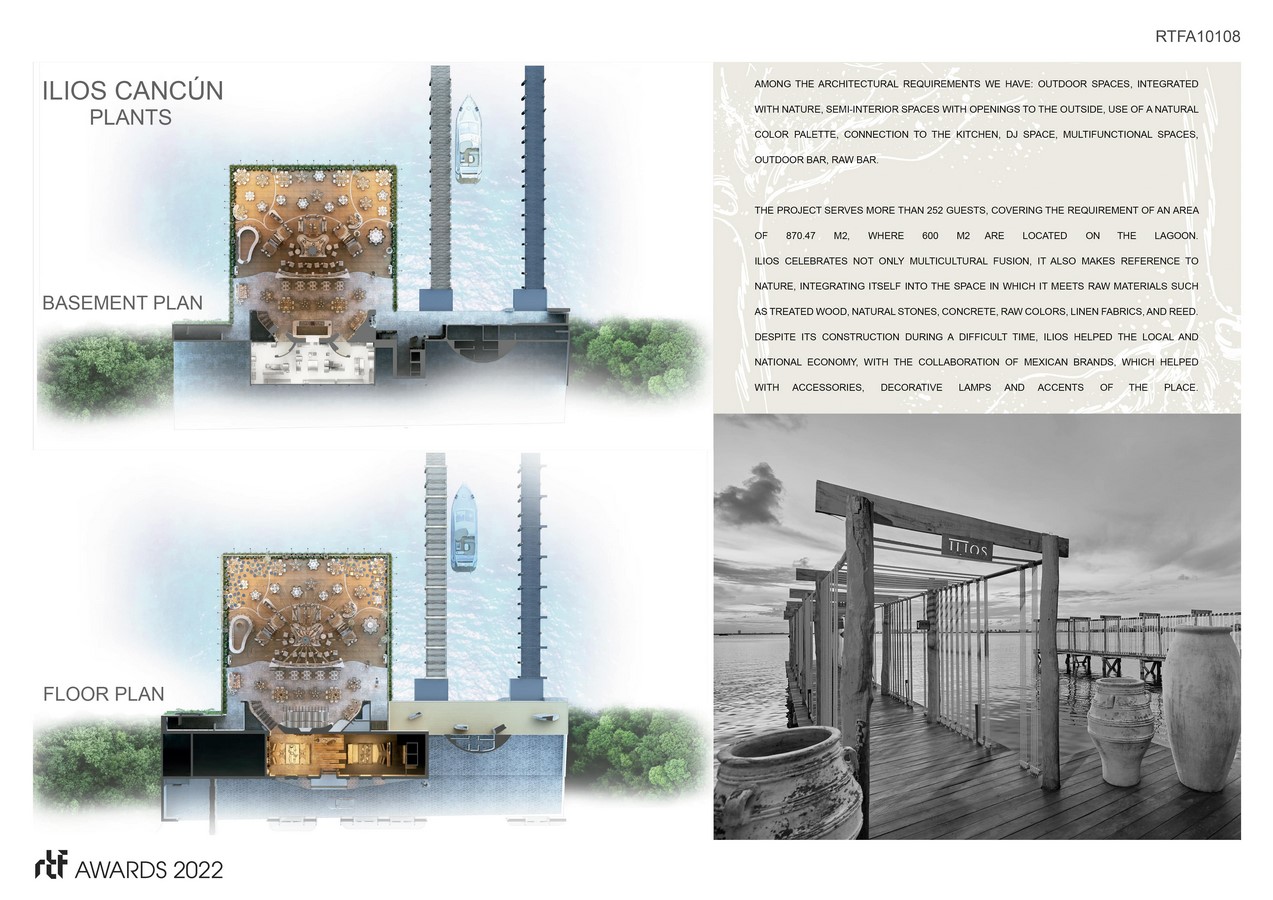 Ilios celebrates not only multicultural fusion, it also makes reference to nature, integrating itself into the space in which it meets raw materials such as treated wood, natural stones, concrete, raw colors, linen fabrics, and reed.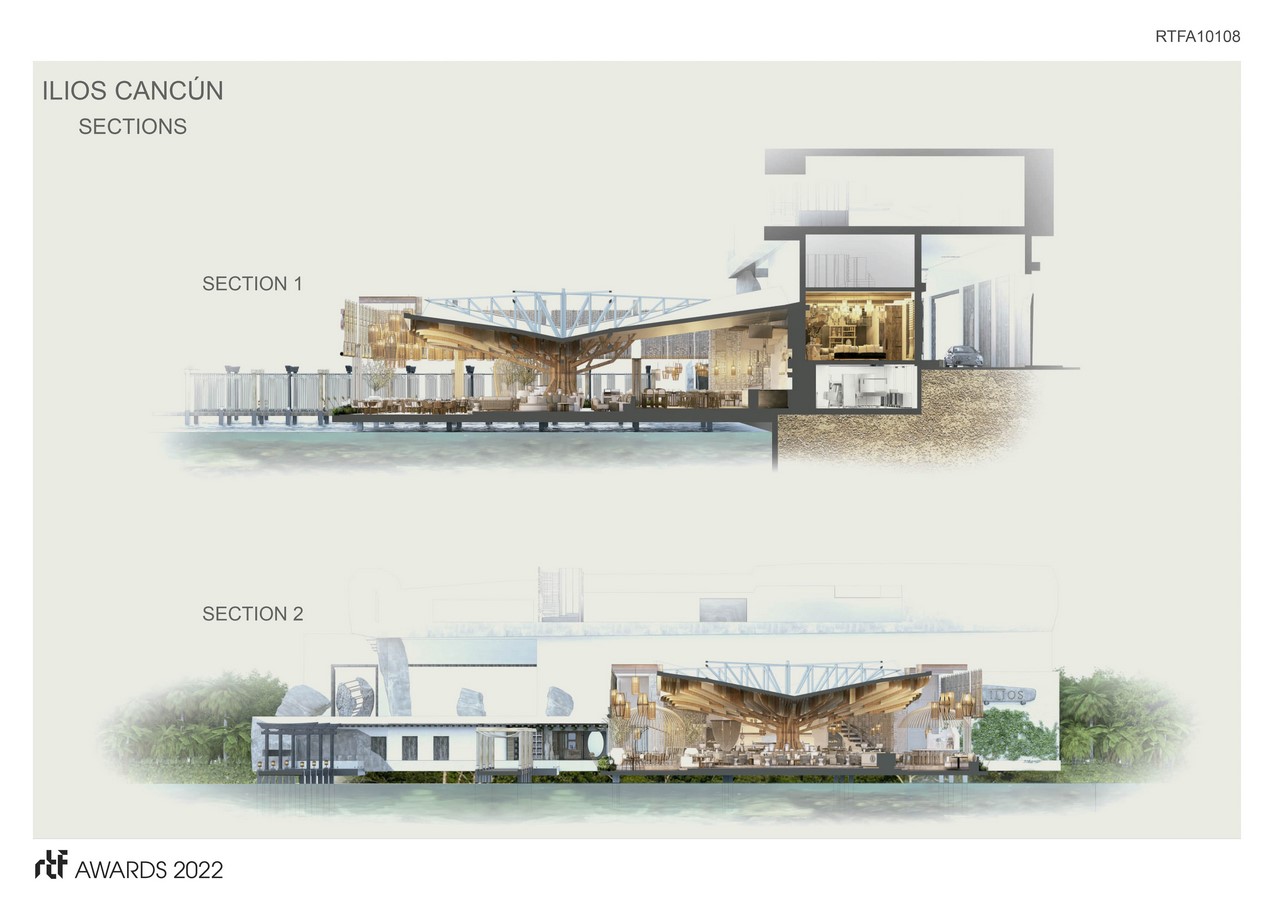 Despite its construction during a difficult time, it also helped the local and national economy, with the collaboration of Mexican brands, which helped with accessories, decorative lamps and accents of the place.