This project is a renovation and extension of an existing building for the new boutique hotel ''Villa the cliff'' in Tunisia. The plot had an existing building that used to be a residential holiday house. The proposal aims to create a new architectural approach and an identity through the simplicity and the unification of the facade.
Rethinking The Future Awards 2022
First Award | Hospitality (Concept)
Project Name: VILLA THE CLIFF
Studio Name: EKKY STUDIO
Collaborators: BM Architectes
Co Author: BM Architectes
Design Team: Elina Kritikou – Kenzo Yamashita Andria Charilaou, Andrea Margadji
Area: 2200 sqm
Year: 2020
Location: Tunisia – Africa
Consultants:
CGI Artist Credits: Hedra Visuals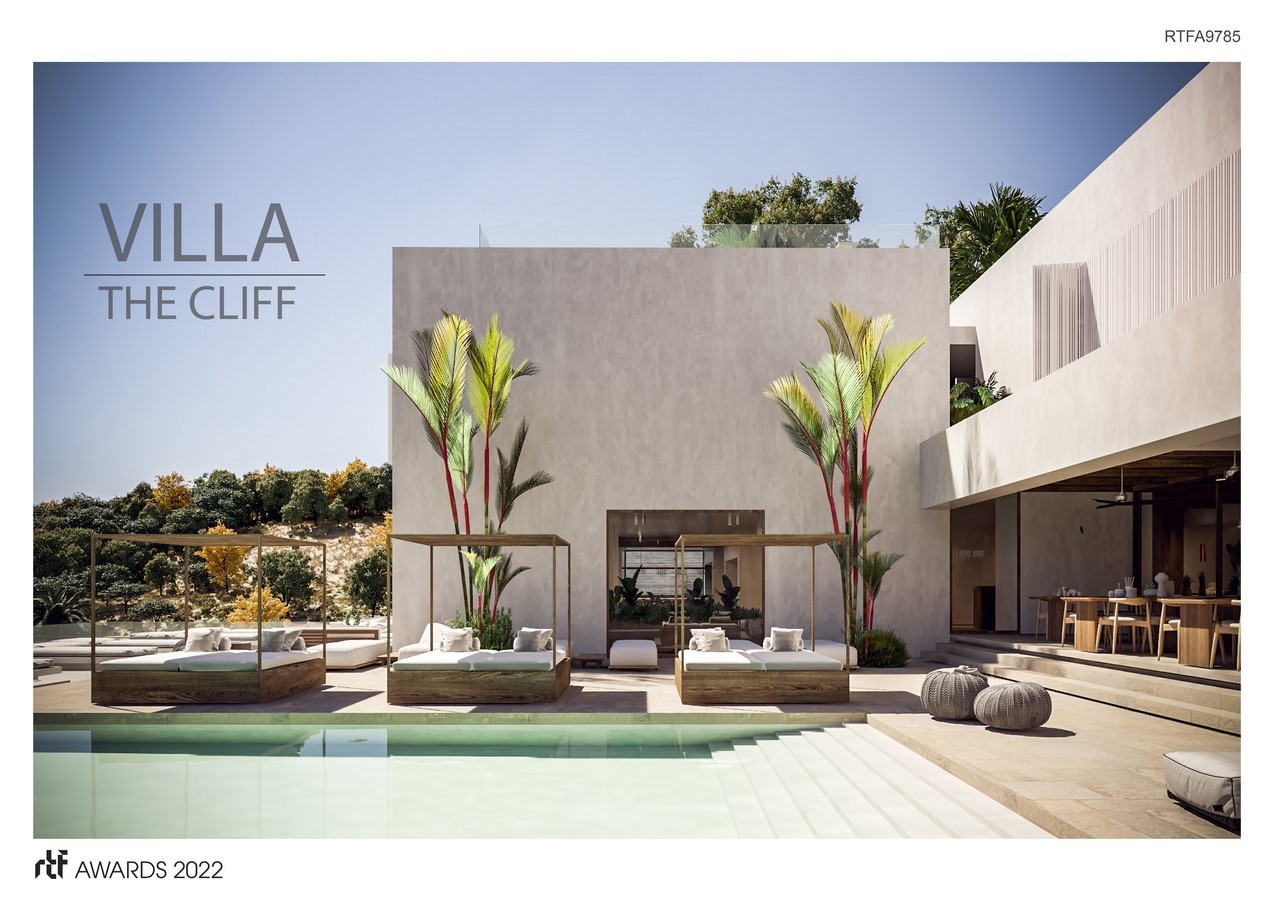 The study focused on clarifying the circulation separating the use of each space and unifying the building design .The bold volume and the clear void create a simple facade with a monolithic approach that stands out in the area while at the same time blends perfectly with the surroundings.
Minimal white volumes not only helped guide the visitor's eye but also protect the interior from the hot weather of Tunisia. In addition, we wanted an architecture that perfectly balances the traditional construction techniques with more modern elements.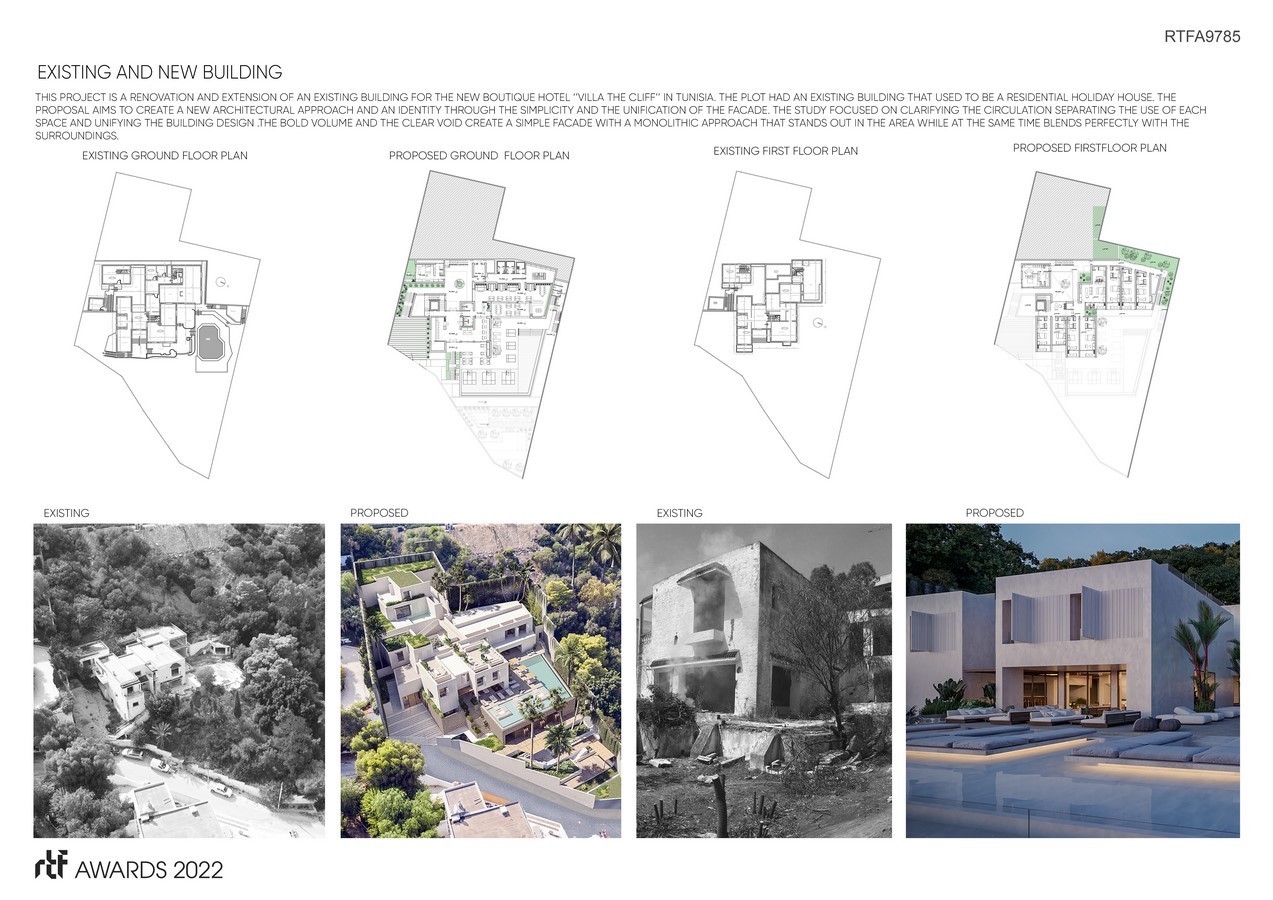 In terms of materiality materials remain earthy and in warm tones to promote this feeling of hospitality and coziness of the place. The main materials that have been used are decorative plaster texture, stone and wood.
The ground floor is designed with a clear diagram and two main axis in order to frame the view towards the sea and the courtyard. Some parts of the program, like the restaurant and the lounge-bar have outdoor areas that allow the ground floor to be extended towards the outdoor area giving the sense of a larger space.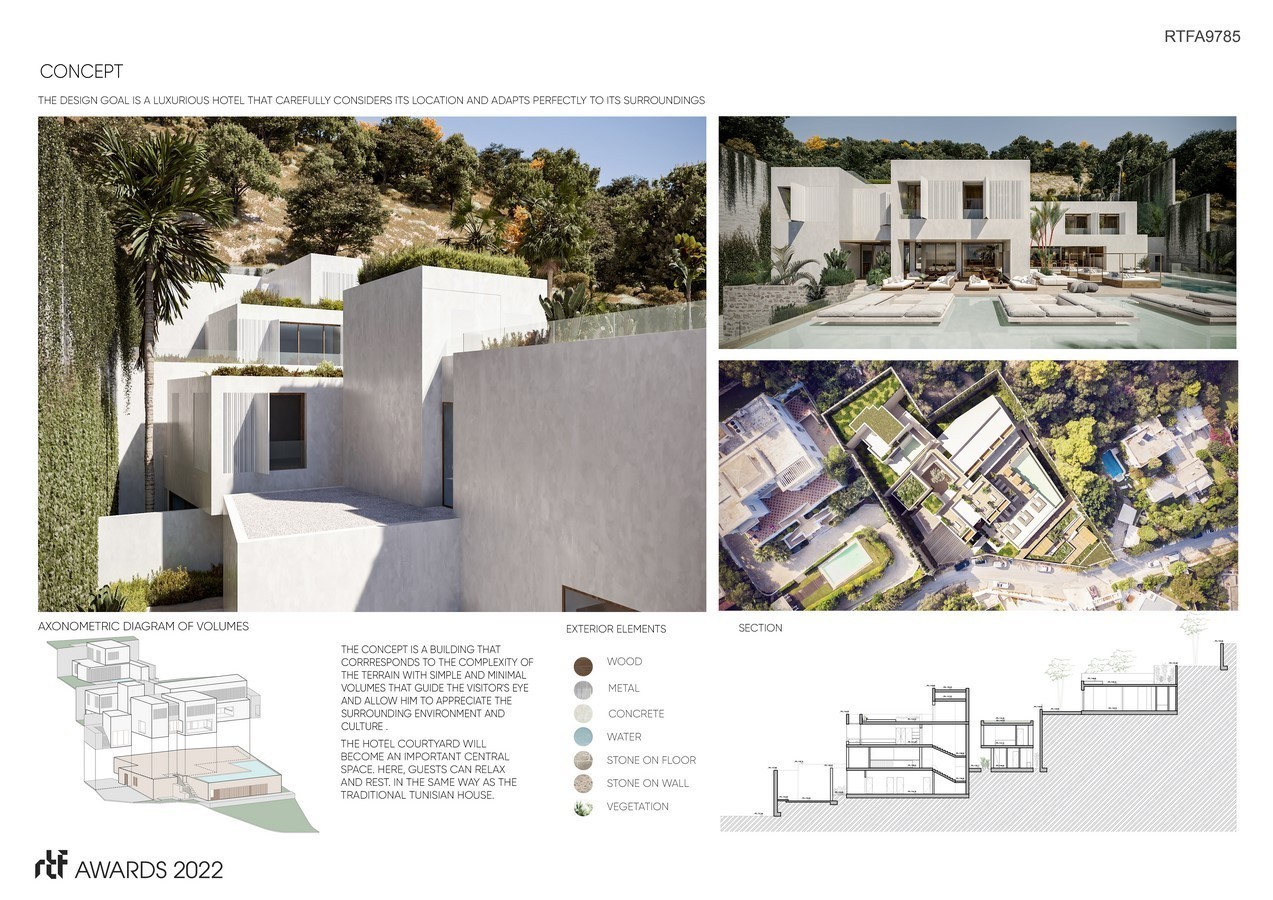 In the same way, the first floor adapts to the same idea, with a main circulation axis that divides the first floor in two parts and allow it to breath. On the first floor, all the rooms are oriented towards the beach with big windows that provide unobstructed views. In addition, the rooms are prolonged towards the beach with balconies giving this feeling of unity of the interior and the exterior when open . All the circulation areas are extended with the addition of green areas that offer an extra quality.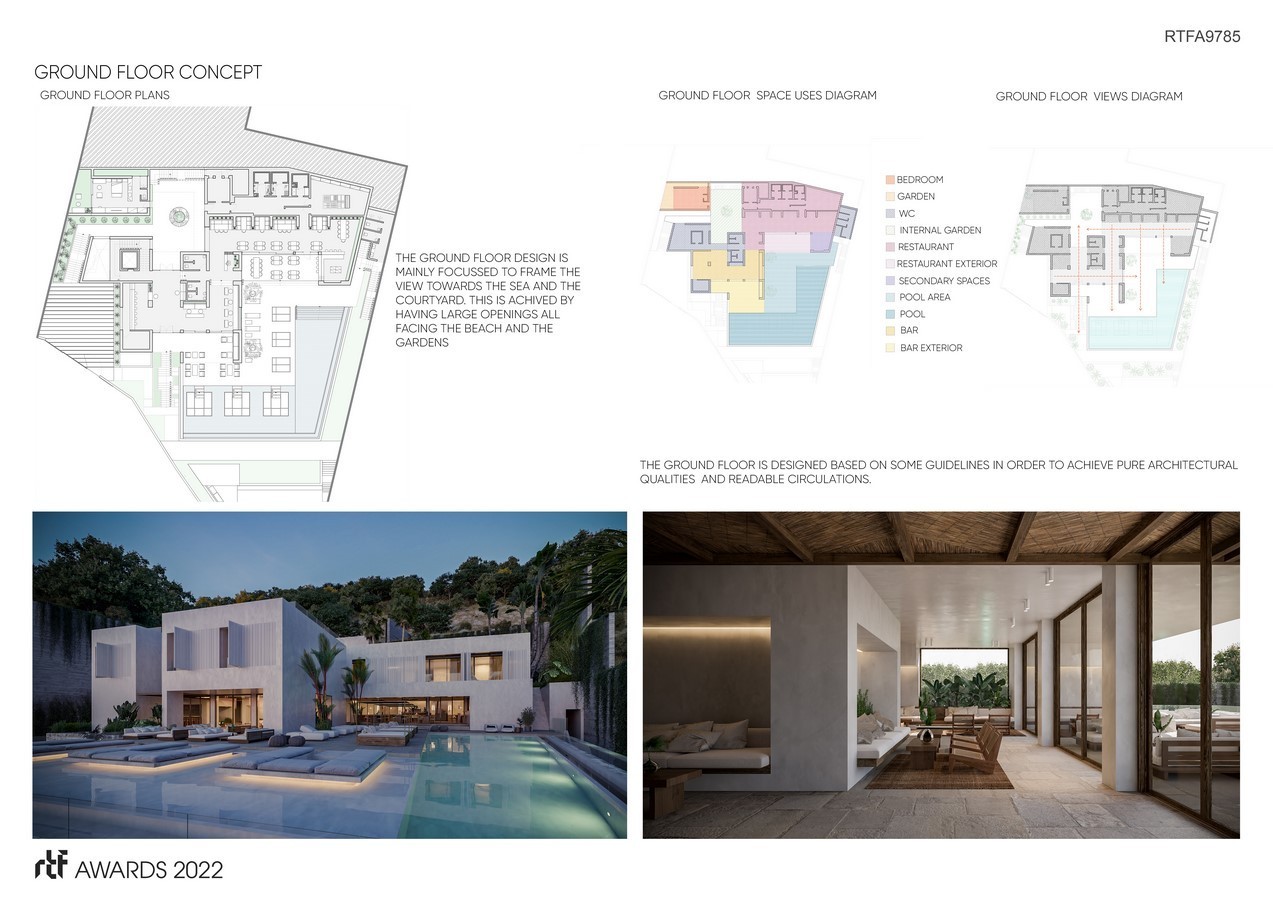 The concept have been studied aiming to give clear circulation movements views towards the sea and the outdoor, connecting with the pool and verandas and a calm welcoming character in terms of architectural language.