A dark and unused space in the basement of the University of Illinois Chicago's Neuropsychiatric Institute has been transformed into a state-of-the-art simulation laboratory meant to springboard the surgical innovations of the future.
Rethinking The Future Awards 2022
First Award | Healthcare / Wellness (Built)
Project Name: University of Illinois Chicago School of Medicine Surgical and Innovation Training Lab
Studio Name: CannonDesign
Category: Healthcare / Wellness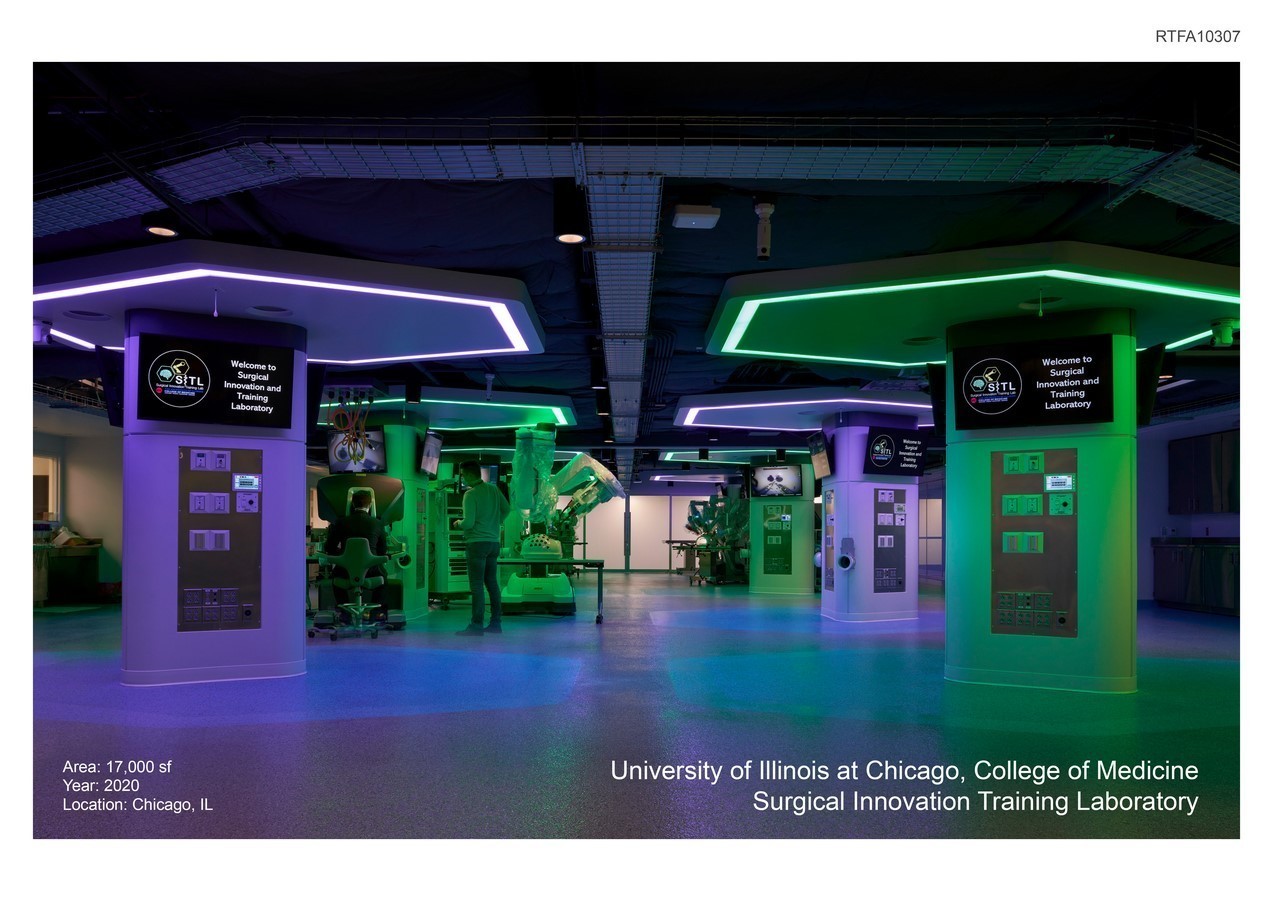 The College of Medicine's Surgical and Innovation Training Lab (SITL) takes simulation and surgical education one step further by creating a space that will imagine and help create the surgical rooms of the future and allow surgeons to train with the latest in robotic and minimally invasive surgical tools.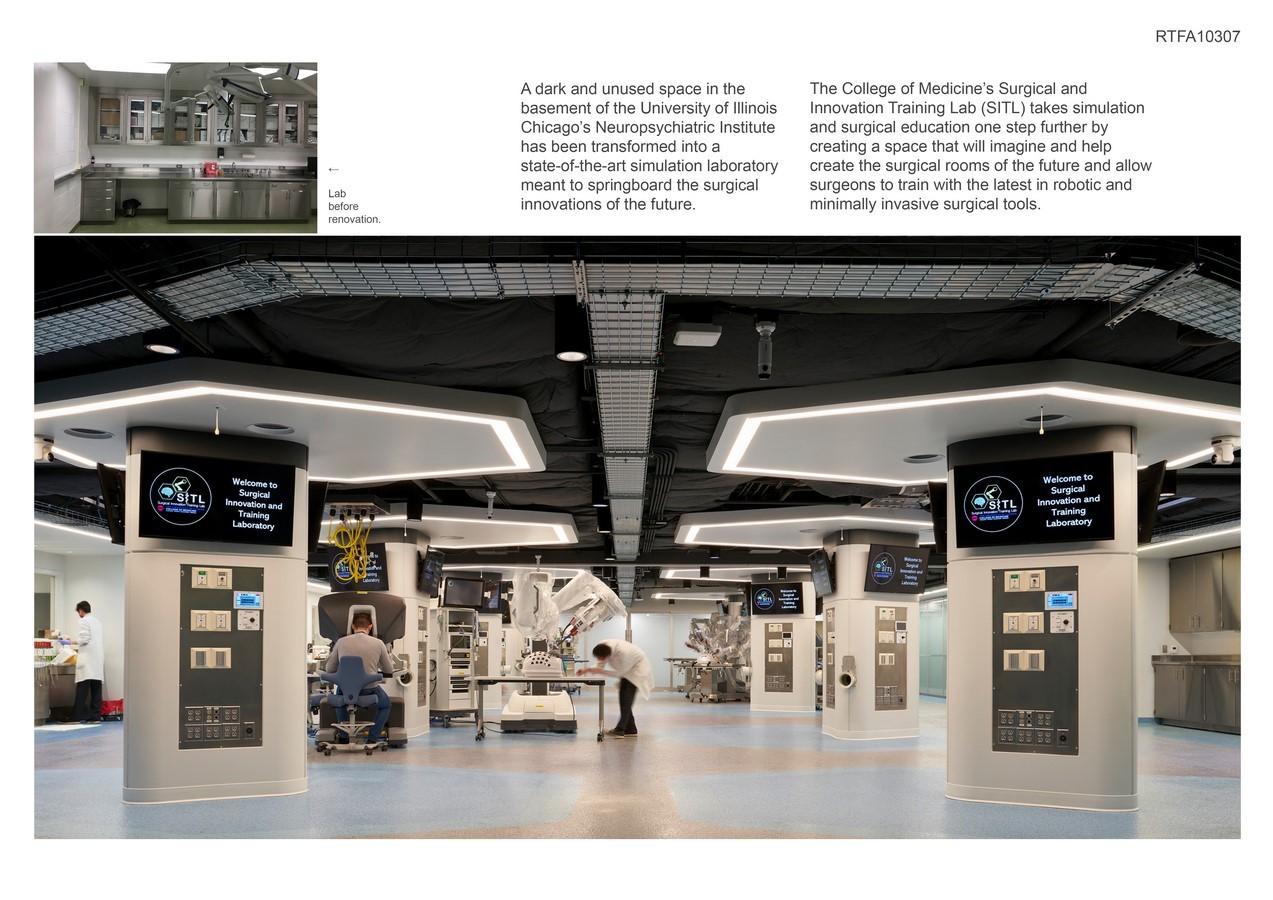 The space also maximizes flexibility and allows for a myriad number of activities. Ceilings and floors are artfully designed to create a greater perception of movement and volume. Classrooms can grow and shrink through the use of movable partitions. The conference roomwith the green wall can toggle between a view into the innovation lab, or with the flip of a switch, a dichroic glazing can change it to an opaque privacy window. Collaboration rooms are designed for high-level interactions, and the openness of the lab spaces and the clear sight lines allowing people to see each other's work and feed off the culture of innovation.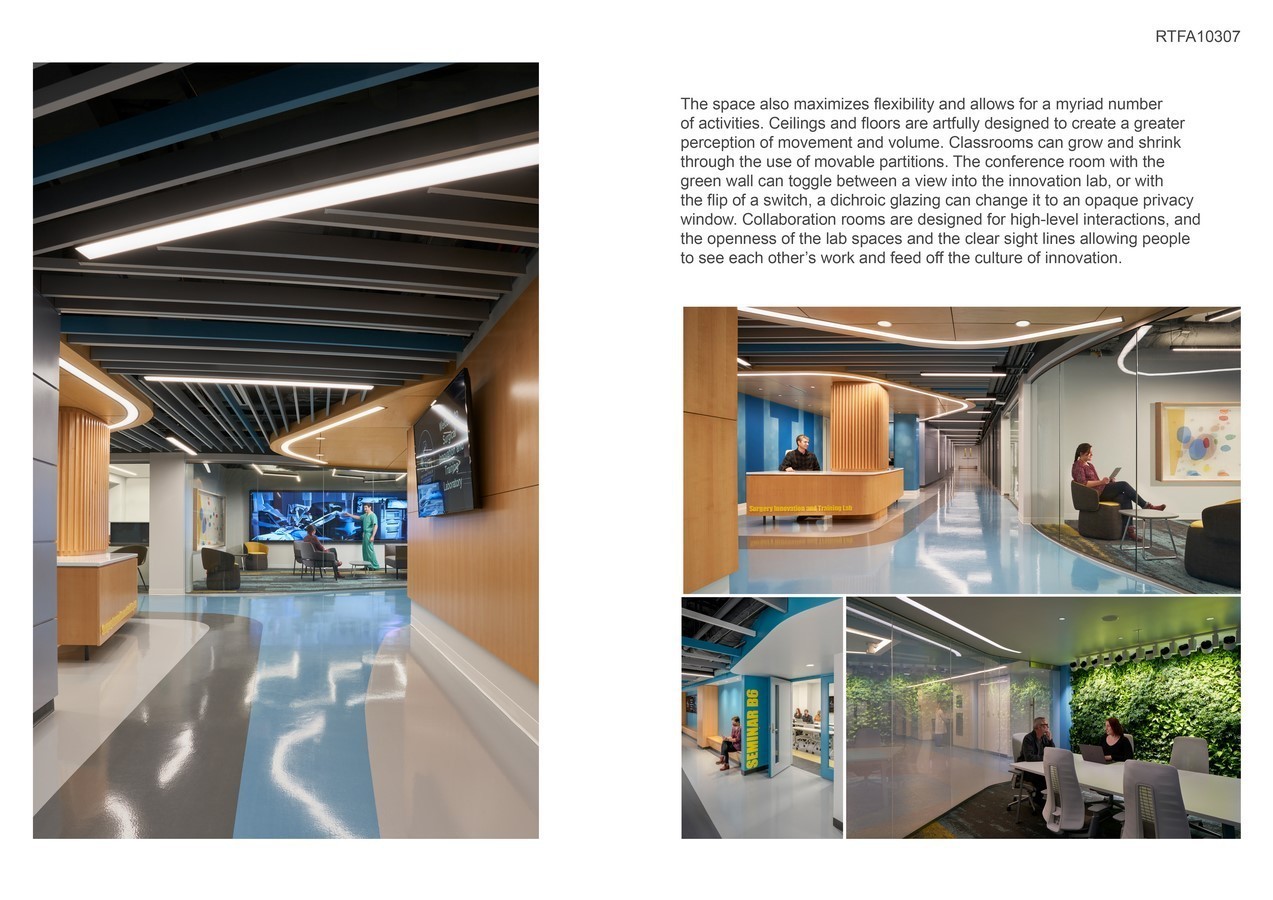 The full lab allows for education using today's latest technologies and also includes a space for "out of the box" thinking, experimentation, research, collaboration and discoveries. It is one of the only training spaces existing today that aims to advance medicine and surgery in unknown or harrowing terrains. The ability to test out surgical procedures in untested environments–outer space, (a space shuttle, the International Space Station, Mars) the desert, a life raft–is a core piece of the SITL.
The centerpiece of the SITL is the Innovation Lab, which connects a traditional surgical space and an experimentation research garage known as the Surgical Innovation Garage. Storage spaces allow for adaptability and flexibility –equipment can move in and out to create different modes of use. It is also meant to pioneer the future "surgineer," the future surgeon being a clinician as well as a computer scientist and a medical technology engineer and inventor.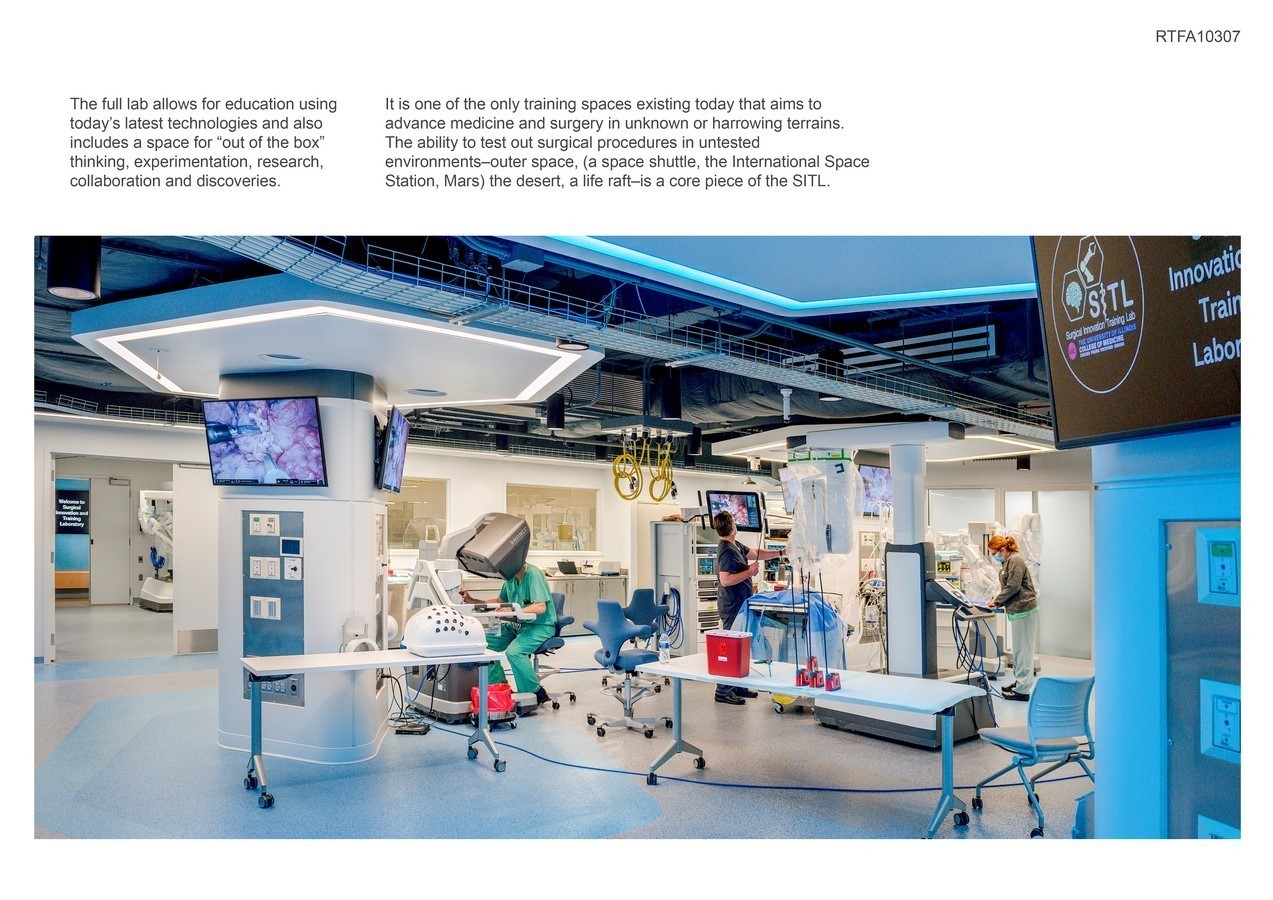 An additional challenge of the project was enhancing the underground space and connecting it with daylight and nature. The skylights, inspired by the Louvre, are pyramid-shaped is to bring the light down into the basement lab while also providing privacy so no one can look directly down, as one could with a flat skylight. The design team wanted maximum attention from a small skylight and create that outward presence for the lab on campus.