Located in Fidenza, in the heart of the Italian Food Valley, the Gustincanto Restaurant and Cooking Academy is the first completed building of a wide masterplan (15.000 sqm) which aims to regenerate an abandoned area, formerly the municipal warehouses.
Architecture, Construction & Design Awards 2022
First Award | Interiors – Hospitality (Built)
Project Name: Gustincanto Restaurant and Cooking Academy
Project Category: Interiors – Hospitality (Built)
Studio Name: studio delboca+Partners
Design Team: Giovanni Del Boca (team leader), Alessandra Amoretti (partner), Matteo Vecchi (project architect), Arun Kumar (architect)
Area: 1.000 sqm
Year: 2020-21
Location: Fidenza
Photography Credits: Matteo Piazza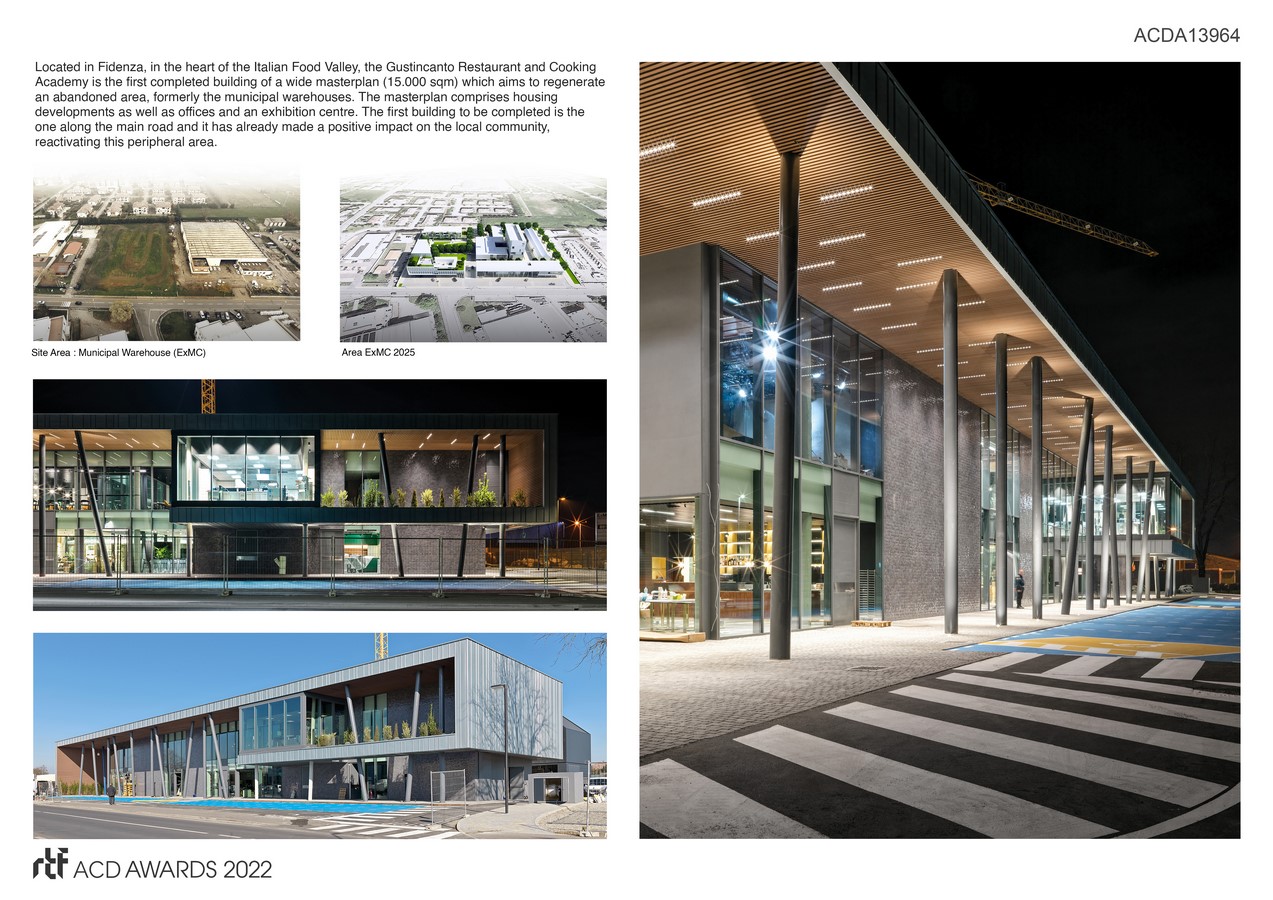 The masterplan comprises housing developments as well as offices and an exhibition centre. The first building to be completed is the one along the main road and it has already made a positive impact on the local community, reactivating this peripheral area.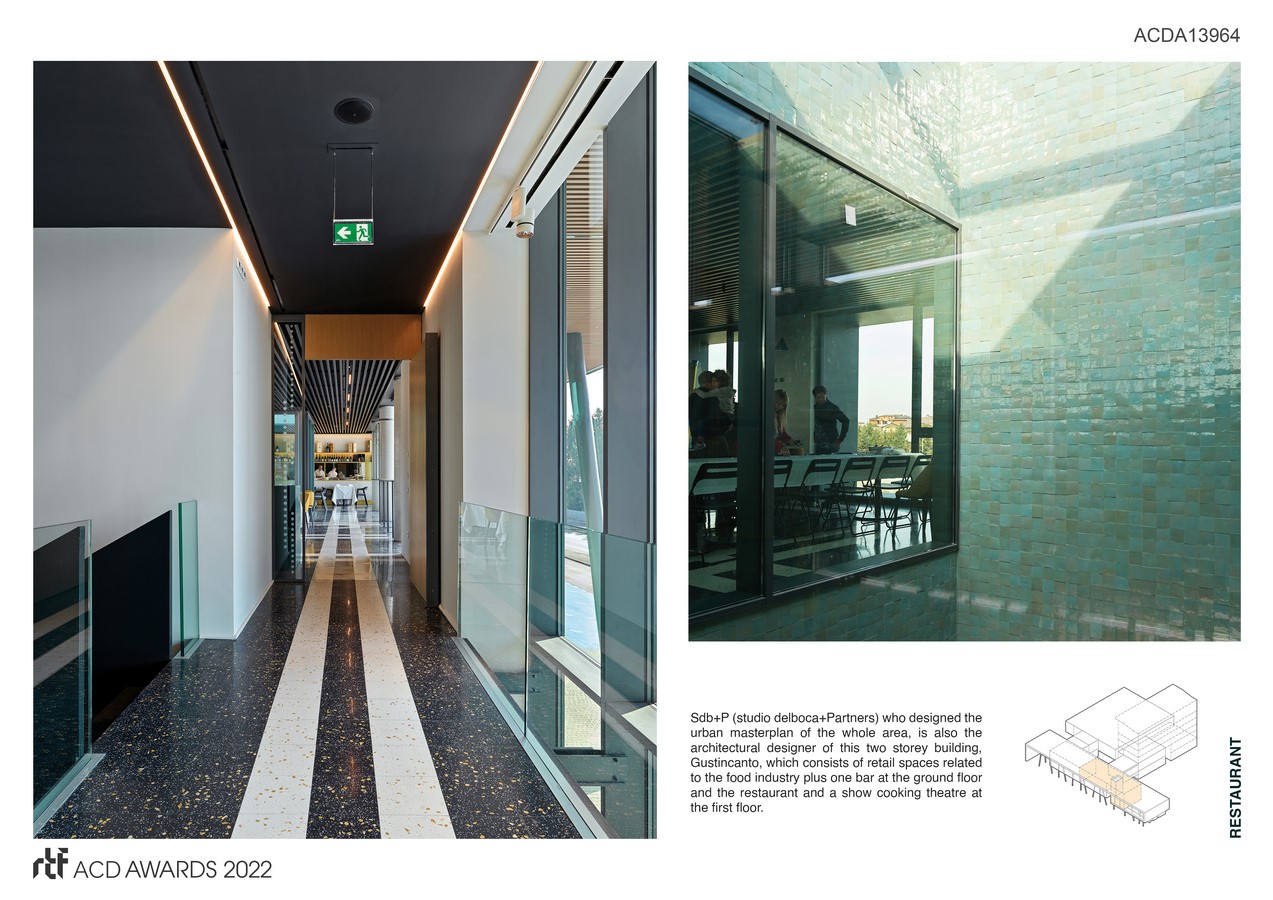 Sdb+P (studio delboca+Partners) who designed the urban masterplan of the whole area, is also the architectural designer of this two-storey building, Gustincanto, which consists of retail spaces related to the food industry plus one bar at the ground floor and the restaurant and a show cooking theatre at the first floor.
This innovative and unique programme as well as its quite exceptional architectural features for this part of the city caused a rapidly increasing success that soon required an extension to the restaurant and short after to the bar.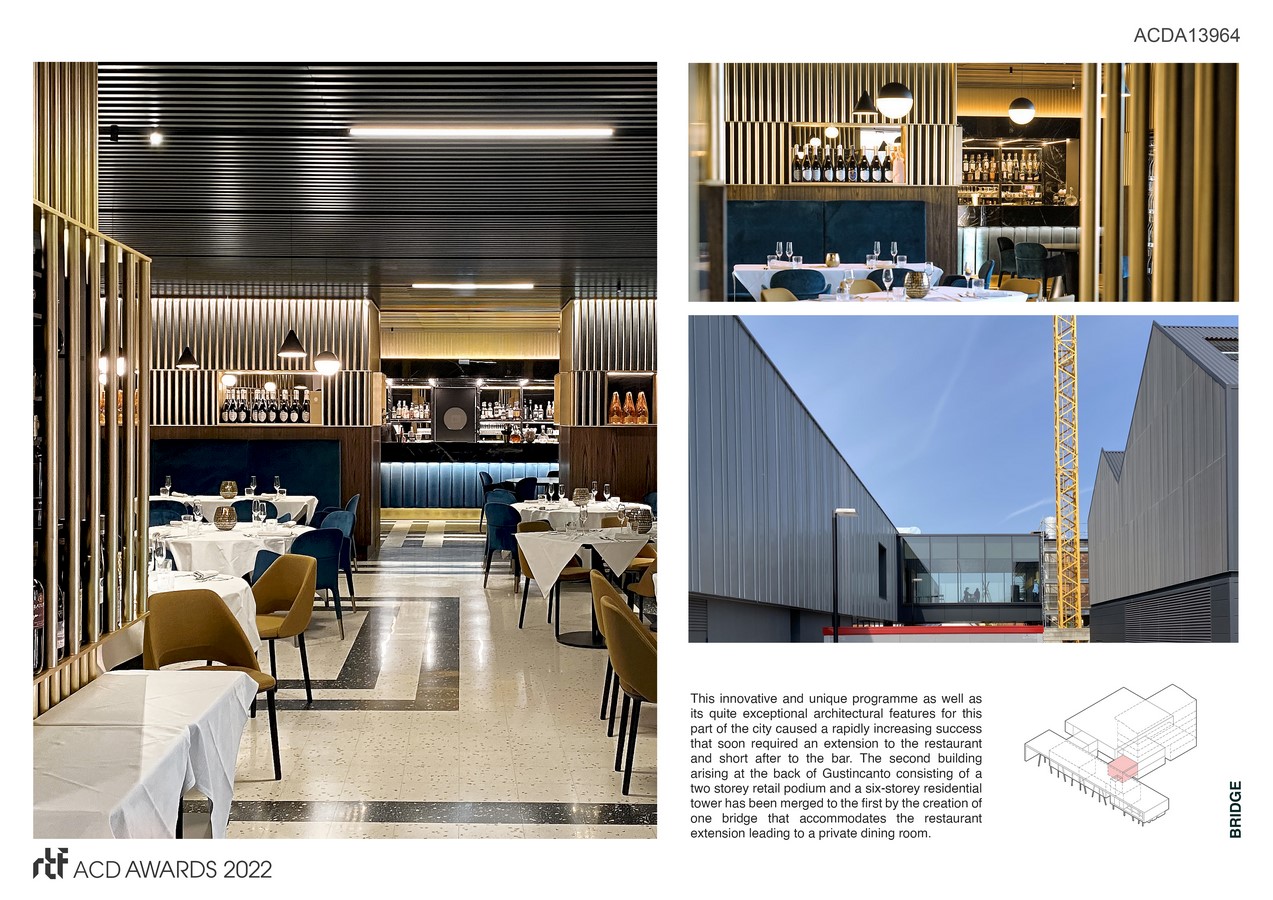 The second building arising at the back of Gustincanto consisting of a two-storey retail podium and a six-storey residential tower has been merged to the first by the creation of one bridge that accommodates the restaurant extension leading to a private dining room.
From the designer point of view, the constantly changing programme has been the most challenging aspect of the project. The aim has been maintaining a visual and quality consistency  throughout the project while giving each space its own identity.