The Kansas City Royals made a major impact on the Kansas City landscape in 2015 with their first World Series title since 1985. Downtown Kansas City was the epicenter of excitement as fans packed streets, bars, and restaurants across the metro to celebrate the big win.
Architecture, Construction & Design Awards 2022
First Award | Sports & Recreation (Concept)
Project Name:            Downtown Kansas City Royals Ballpark
Project Category:      Sports & Recreation (Concept)
Studio Name:              Pendulum Studio
Design Team:              Pendulum Studio
Area:                           Capacity: 30,000
Year:                            2020
Location:                     Kansas City, Missouri
Consultants:                Fab+
Photography Credits:  Render Credits: Pendulum Studio
Other Credits:             N/A
The Opportunity
"The ballpark design of the future will engage the community" – Pendulum's design principal Jonathan O'Neil Cole has been saying this in interviews and in written form for years. Our idea focuses on the development of a world class venue that is activated 365 days a year.
The Stats
Capacity:  30,000
Premium Suites:  26
New Restaurants:  8
Commercial square feet:  50,000
Housing Units:  1,000
2.5 acres of green space
The Small Big Idea
The streets echoed the chant "Let's Go Royals" for hours, creating a level of emotional muscle memory that has many in the Kansas City business community longing for more.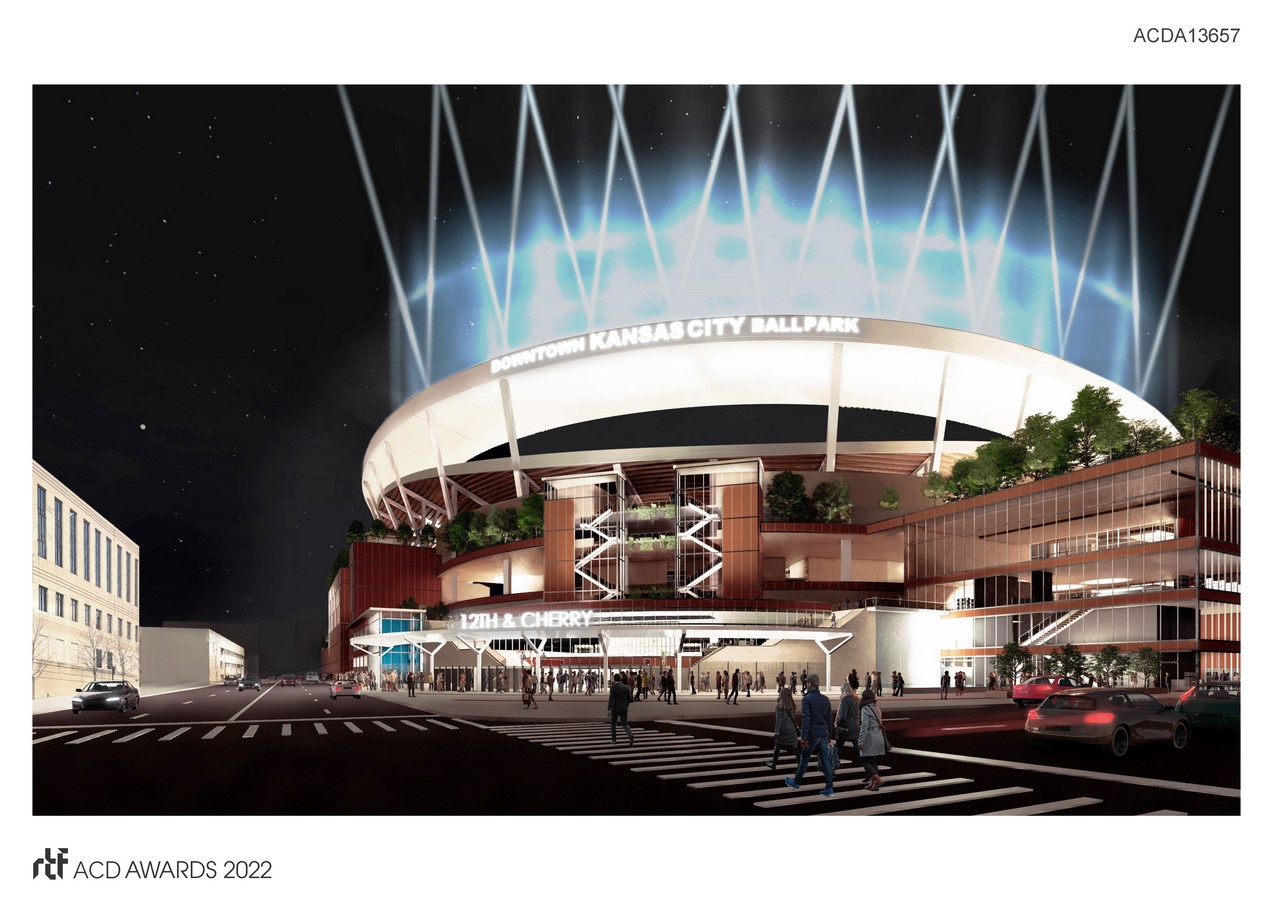 What if every day during the regular baseball season and in to the playoffs was just like the 2015 season? We think it not only can be, but it should be.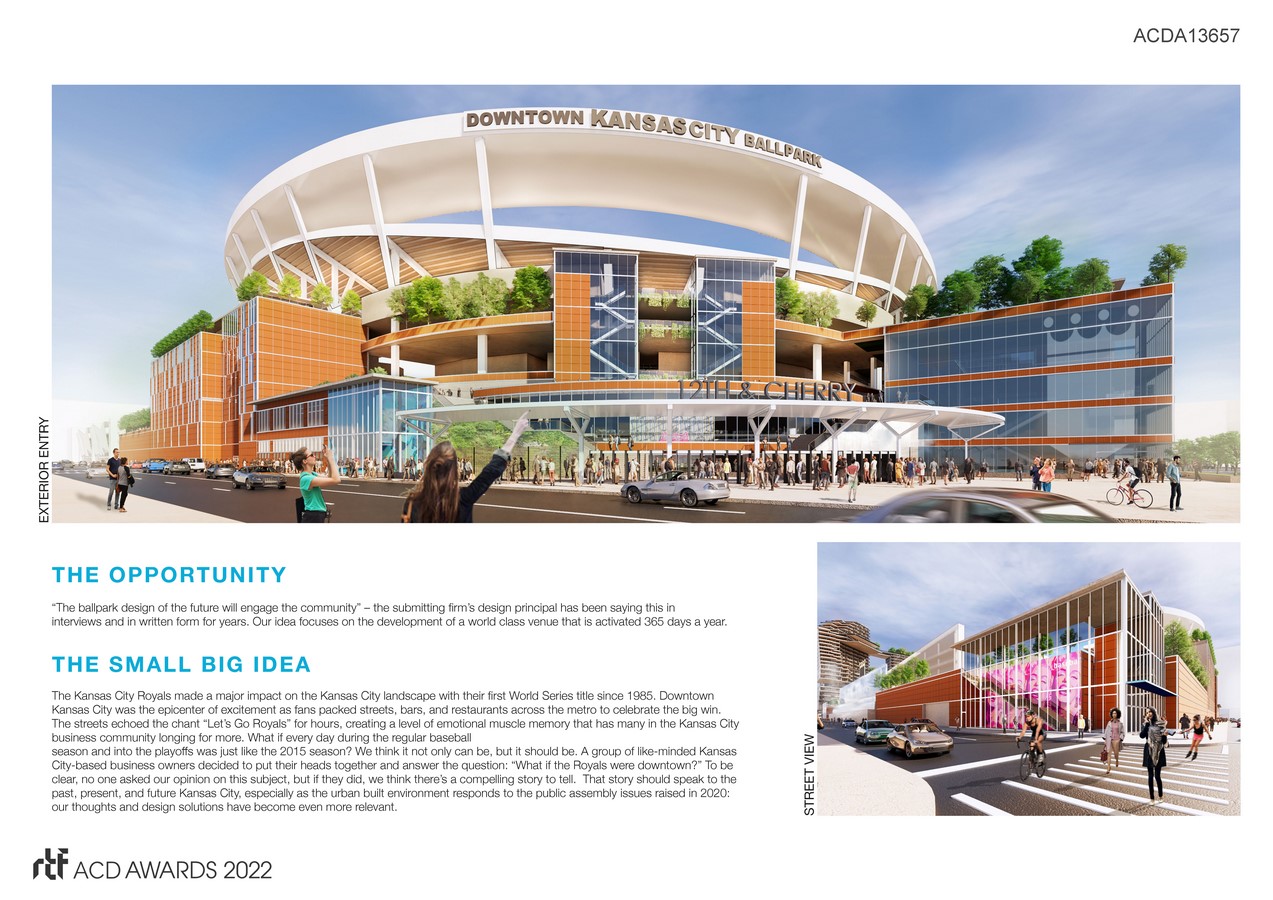 A group of like-minded Kansas City-based business owners decided to put their heads together and answer the question: "What if the Royals were downtown?" To be clear, no one asked our opinion on this subject, but if they did, we think there's a compelling story to tell. That story should speak to the past, present, and future Kansas City, especially as the urban built environment responds to the public assembly issues raised in 2020: our thoughts and design solutions have become even more relevant.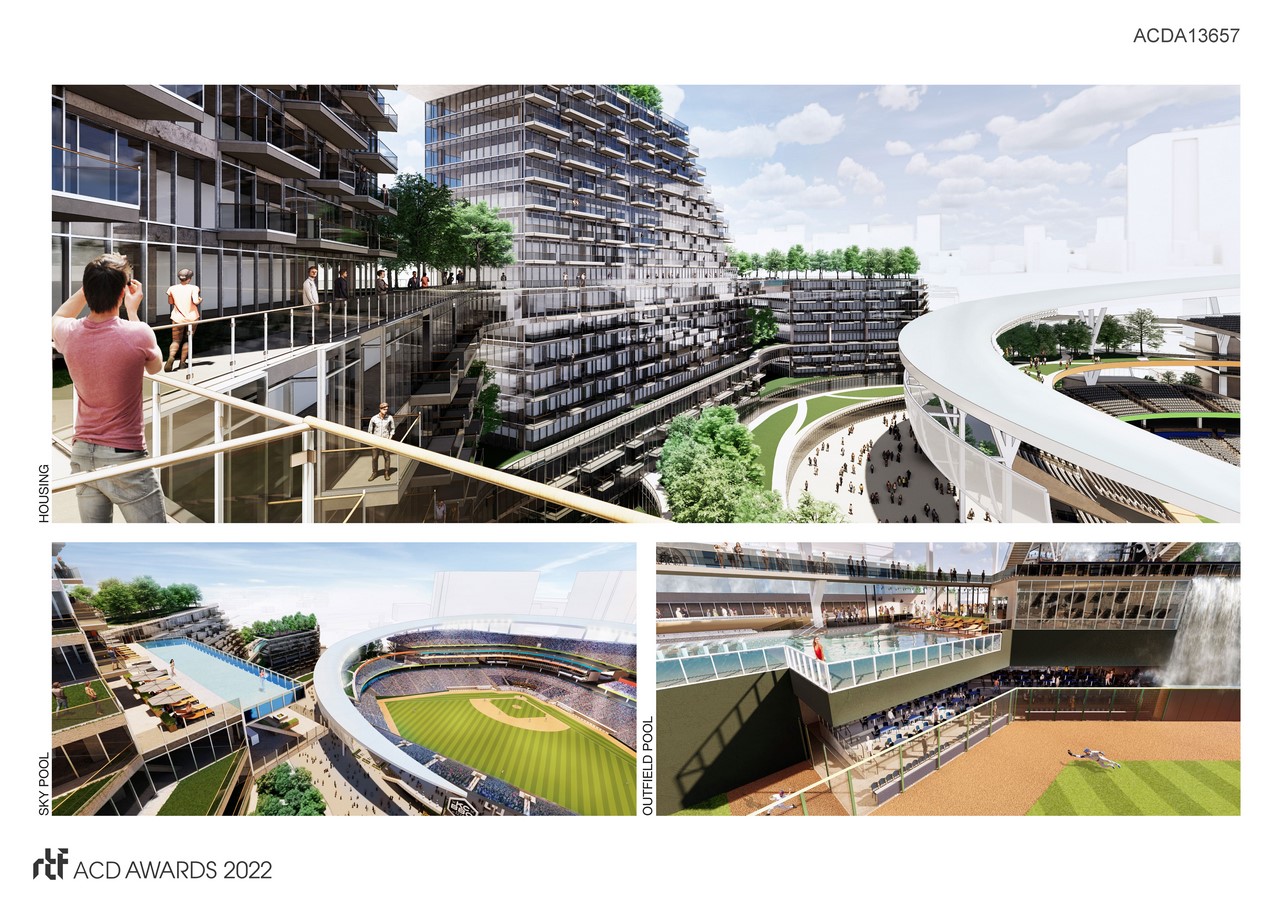 Explore our microsite launched January 2020 to view the 3D rendered flythrough video, interactive 360 gif and read more about the details, features and our process:
www.kansascitylovestheroyals.com