Background:  Having previously designed a "tree" as part of  "park" on the 11th floor of a downtown Fort Lauderdale office space, Mad (formerly Mad Studio) envisioned relocating that tree to their new building in Dania Beach, Florida.
Architecture, Construction & Design Awards 2022
Second Award | Interiors – Workplace (Built)
Project Name: ForesTree v2.0
Project Category: Interiors – Workplace (Built)
Studio Name: Scot DiStefano Architect LLC
Design Team: Scot DiStefano
Area: 1600 SF of "Canopy"
Year: 2022
Location: Dania Beach, Florida
Consultants: None
Photography Credits:  Scot Distefano, Isabelle Wort
Other Credits:
Rodrigo Ignacio, Rommel Rodriquez, Paco Palamino / Carpenters
Tait Aptakin / CNC Operator
Marc Aptakin, Roy Husdell / Concept
As part of the design development for the new project the question was asked "Can we make a tree that we can walk inside of… create a space that can be a waiting room for our clients?".  With that question ForesTree v2.0 was born.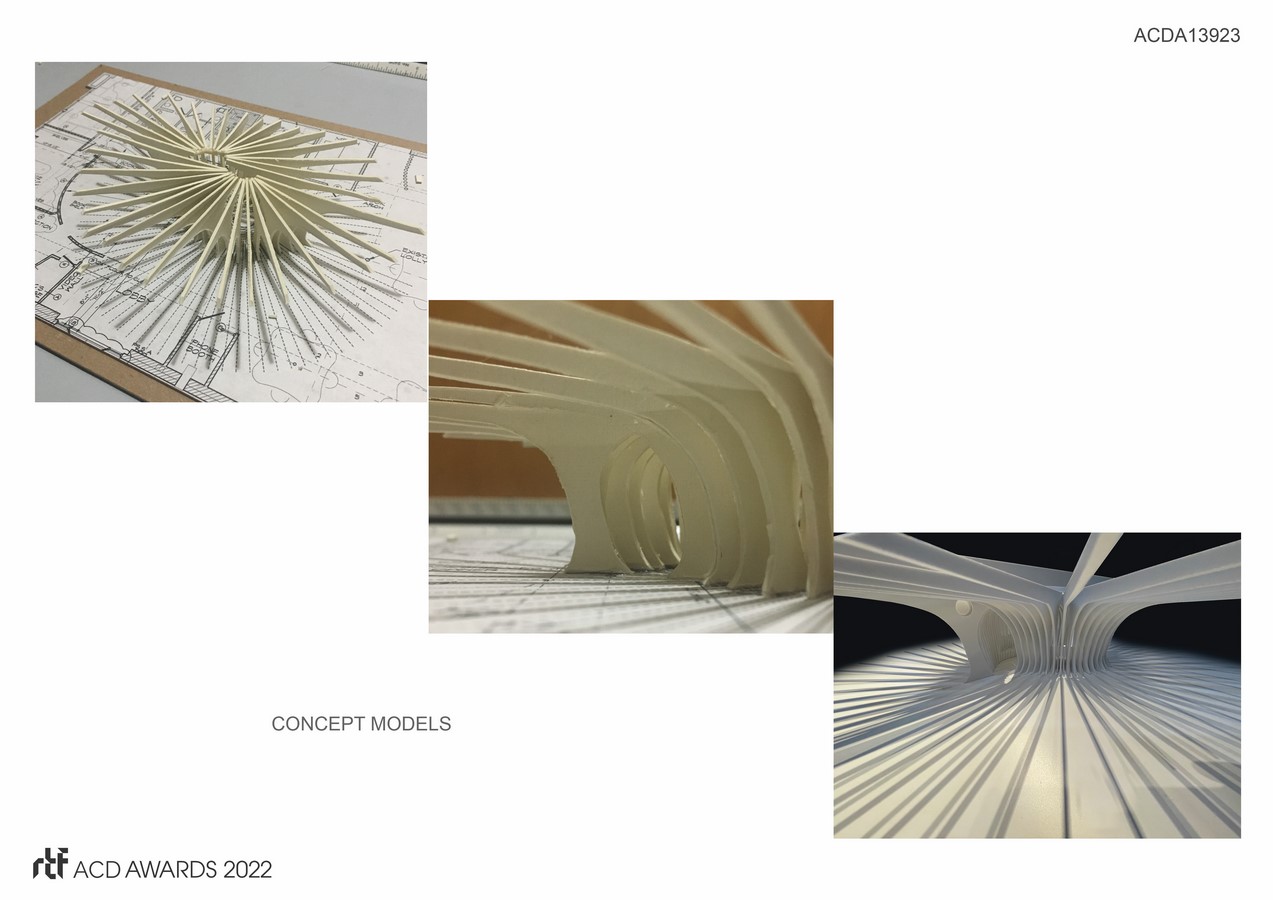 The name ForesTree is rooted in the notion that both the first tree and the new tree are composed from a multitude of pieces – a variation on the idea of "seeing the tree for the forest' and "seeing the forest for the tree".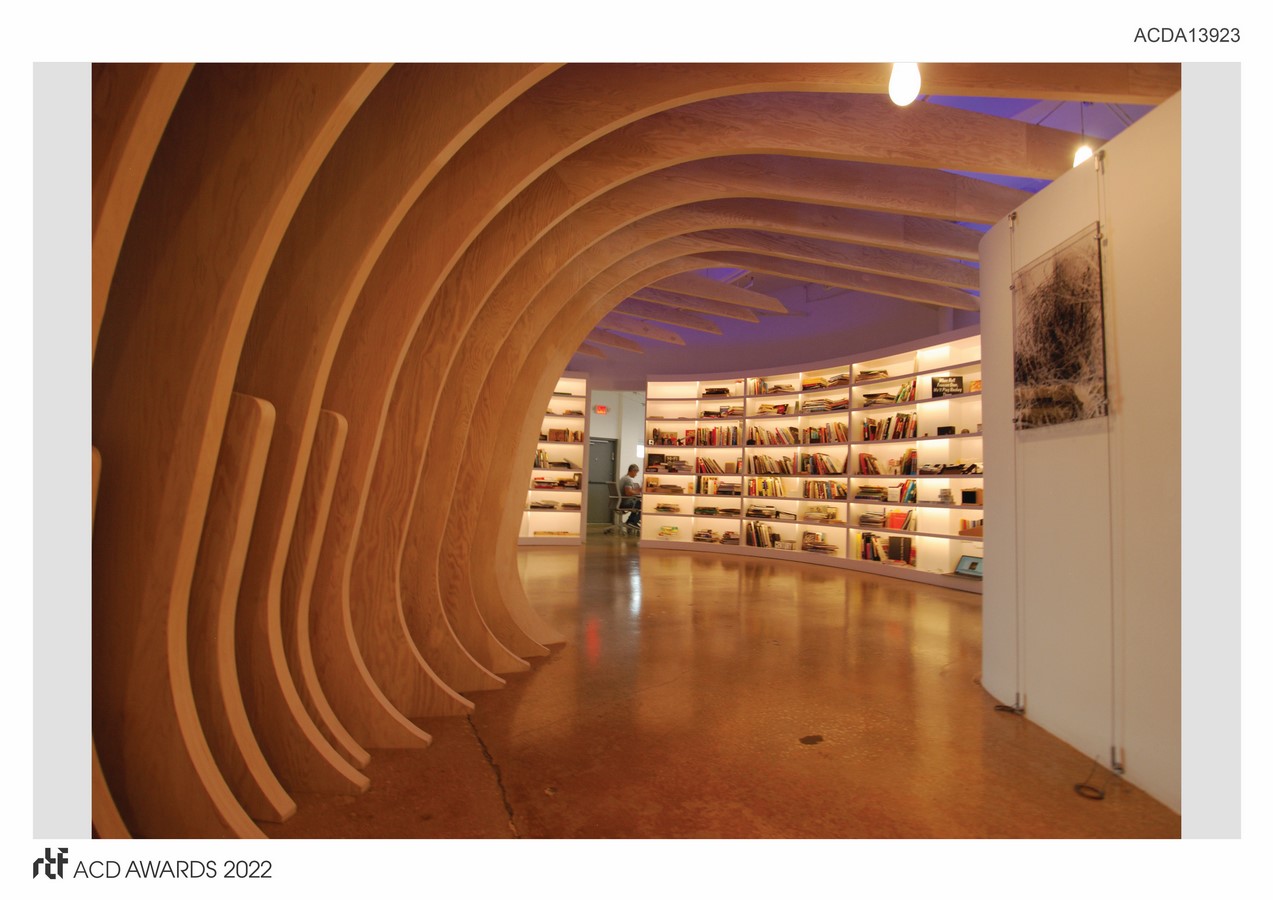 Brief:  A sculptural space that has a "wow" factor.  With both "trees" Mad wanted clients to walk into the room and say "wow".  Add to that the criteria for tree to create an intriguing Waiting Area for clients , and an anchoring giving the agency office a sense of place.
ForesTree v2.0 was fabricated from 290 sheets of plywood, CNC cut into 3000 pieces, which were then assembled into 116 primary profiles (tree) and 108 secondary infill profiles (bench).  Each primary profile was assembled as four main components in the shop. These four pieces were then moved to the build site and dovetailed together.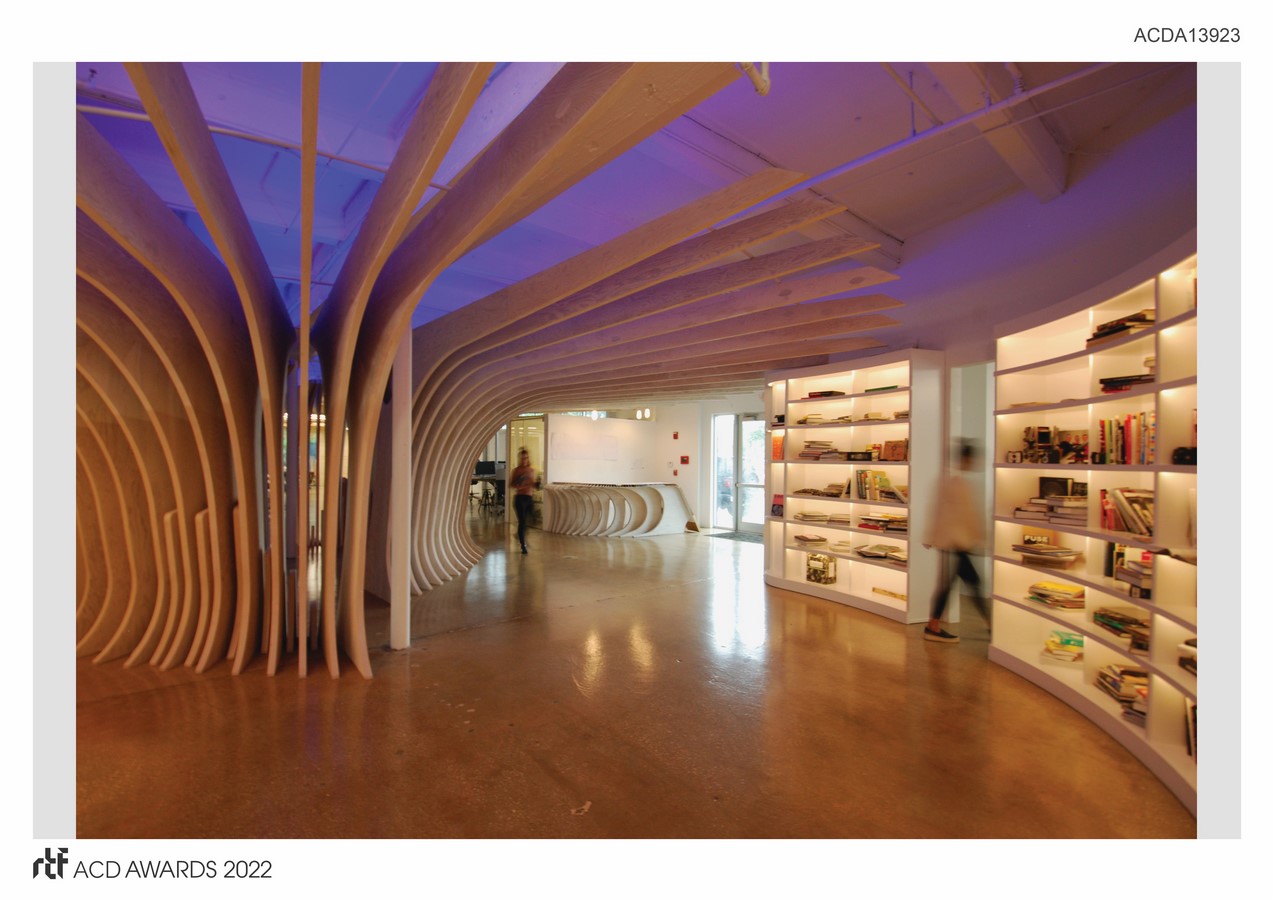 Each profile is unique and no 3D modeling programs were used – each profile was determined "manually" by manipulating the edges using a set of control points and plan projections.
Direct and indirect lighting was added to allow variations of the ambiance so the tree canopy can define a gather space for gallery opening and other corporate events.