The Shaded House is a Single Family Home and Detached Guest House for a couple who loves the Southern Arizona desert for the comfortable year-round outdoor living its weather provides. Home and Site Improvements are designed for Aging in Place and counters the harsh sun and heat in summer months. The form of the house responds to the rugged terrain of the Box Canyon while being respectful of the sensitive landscape. Design began in late 2012 and construction finished at the end of 2015.
Global Design & Architecture Design Awards 2019
Honorable Mention | Category: Private Residence (Built)
Studio: Robinette Architects, Inc.
Architect: RONALD ROBINETTE
Country: United States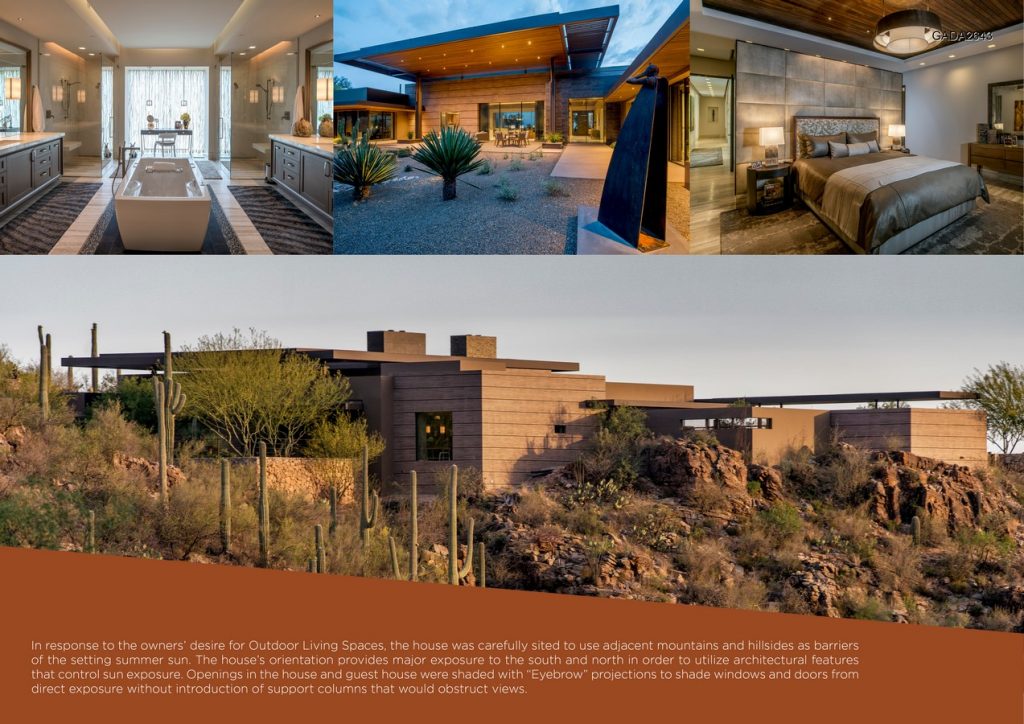 With its dense rock and native vegetation, the project site posed many challenges. The creation of a space for Interior and Exterior Living on a single level for comfortable Aging in Place living was addressed by setting the house and guest house into the site. These portions of the home were "carved" out of rock that were sculpted to mimic existing formations of the canyon in which the residence sits. The Living Spaces that had to be raised above existing grade were supported with retaining walls that rise directly from existing grade. This sensitive approach kept site disturbance to a minimum. The home was placed into a natural "saddle" that keeps the house difficult to discern from the valley below.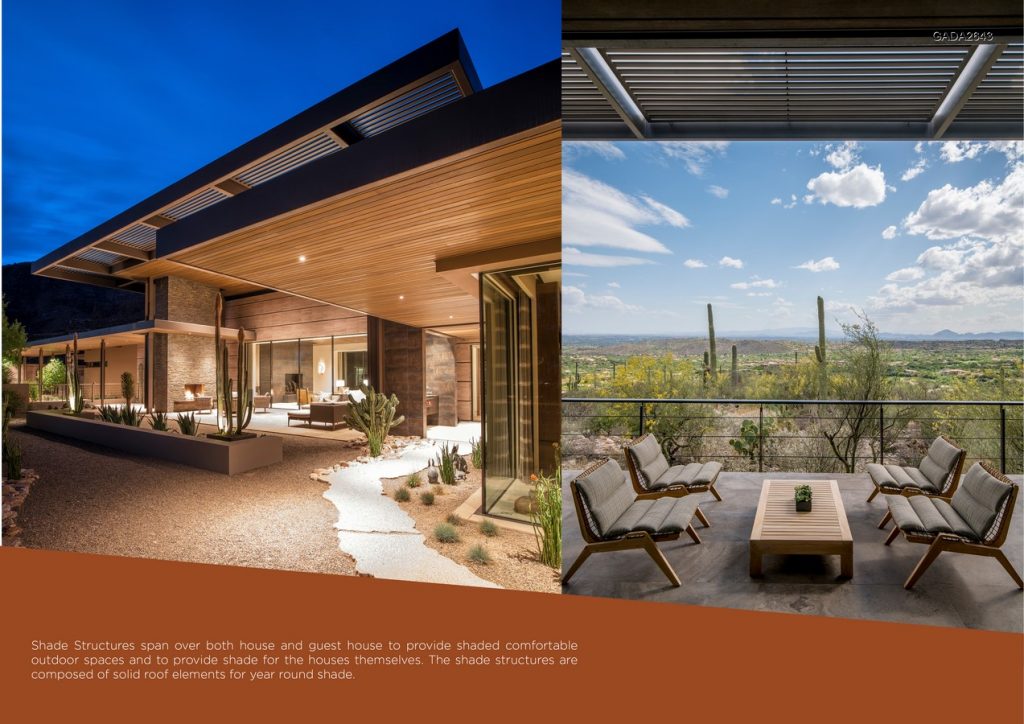 In response to the owners' desire for Outdoor Living Spaces, the house was carefully sited to use adjacent mountains and hillsides as barriers of the setting summer sun. The house's orientation provides major exposure to the south and north in order to utilize architectural features that control sun exposure. Openings in the house and guest house were shaded with "Eyebrow" projections to shade windows and doors from direct exposure without introduction of support columns that would obstruct views.
Shade Structures span over both house and guest house to provide shaded comfortable outdoor spaces and to provide shade for the houses themselves. The shade structures are composed of solid roof elements for year round shade. Trellised steel slats are offset to provide extended shade during summer months and allow the passage of sunlight during winter months, while the steel framework accommodates future solar collection.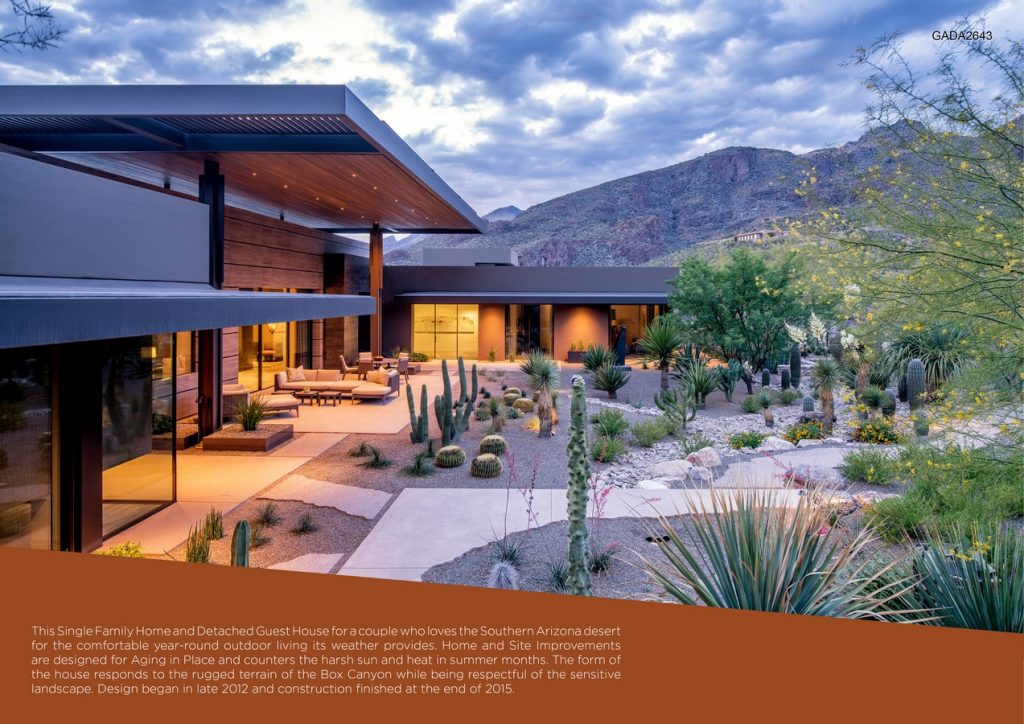 The Shaded House provides shelter for the home and outdoor living spaces to fully integrate indoor and outdoor living in the desert year round.