The owner, an urban public garden, has been inviting visitors to discover and enjoy the natural world for more than 125 years. As a cultural centerpiece of its region, the owner's rich history and commitment to excellence in horticultural display and education have secured its place among the nation's top conservatory experiences.
Global Design & Architecture Design Awards 2019
Honorable Mention | Category: Cultural (Built)
Studio: Multiple
Country: United States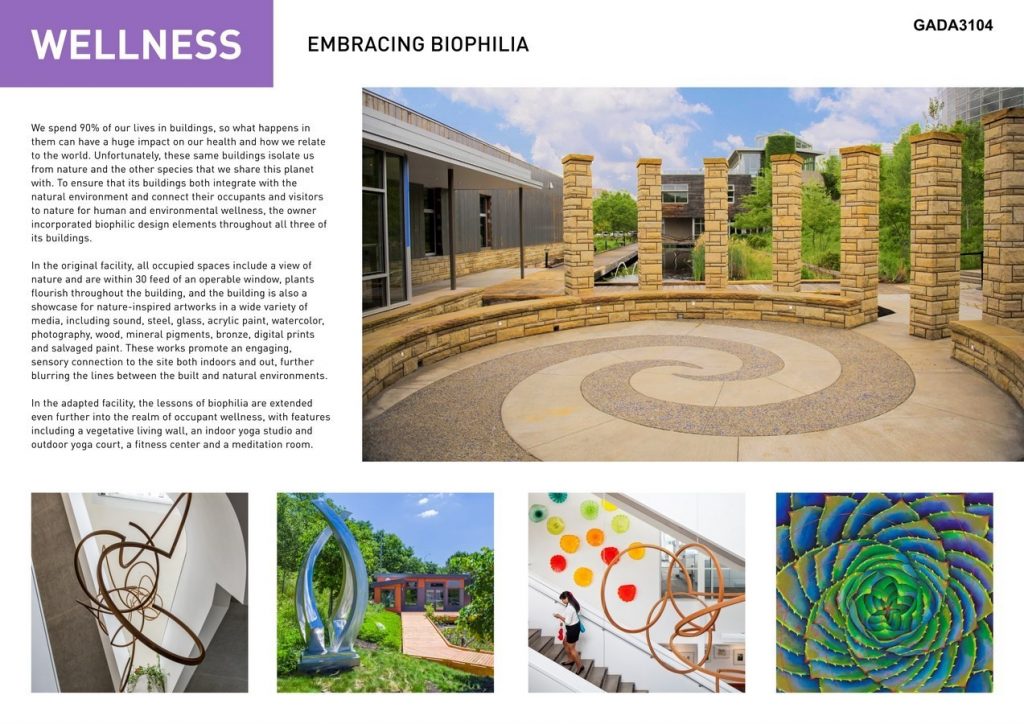 In the past several years, growing awareness of environmental issues and recognition of the public garden as a model vehicle from promoting sustainable development have catalyzed an organizational transformation.
The owner's request for design services was for a project of unprecedented significance. The aim was to re-imagine several acres of a newly-acquired former industrial space — part of which was classified as brownfield — through regenerative design and operations. Multiple integrated structures and systems provide a beautiful setting to engage the public — nearly half a million visitor per year — about the confluence of human and environmental health and to facilitate biophilic connections to the natural surroundings while restoring vital ecosystem services that had been lost over decades of misuse. The ambitious goal is to create a campus that operates in complete harmony with its site, demonstrates singular performance and is aesthetically engaging.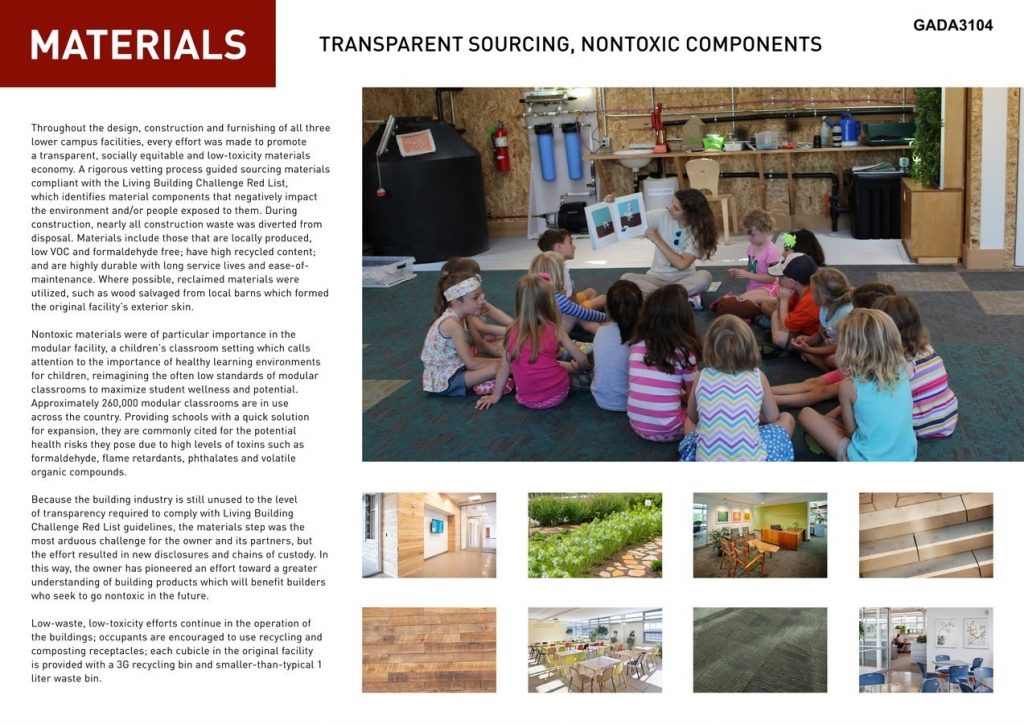 Each of the three facilities represents a unique use and construction type — new, modular and adaptive reuse — demonstrating the replicability and scalability of integrated, regenerative design. The projects were designed and built to achieve the most rigorous international standards, including the Living Building Challenge of the International Living Future Institute, WELL Building Platinum of the International Well Building Institute, as well as Platinum certification for both the Sustainable Sites Initiative Platinum and LEED.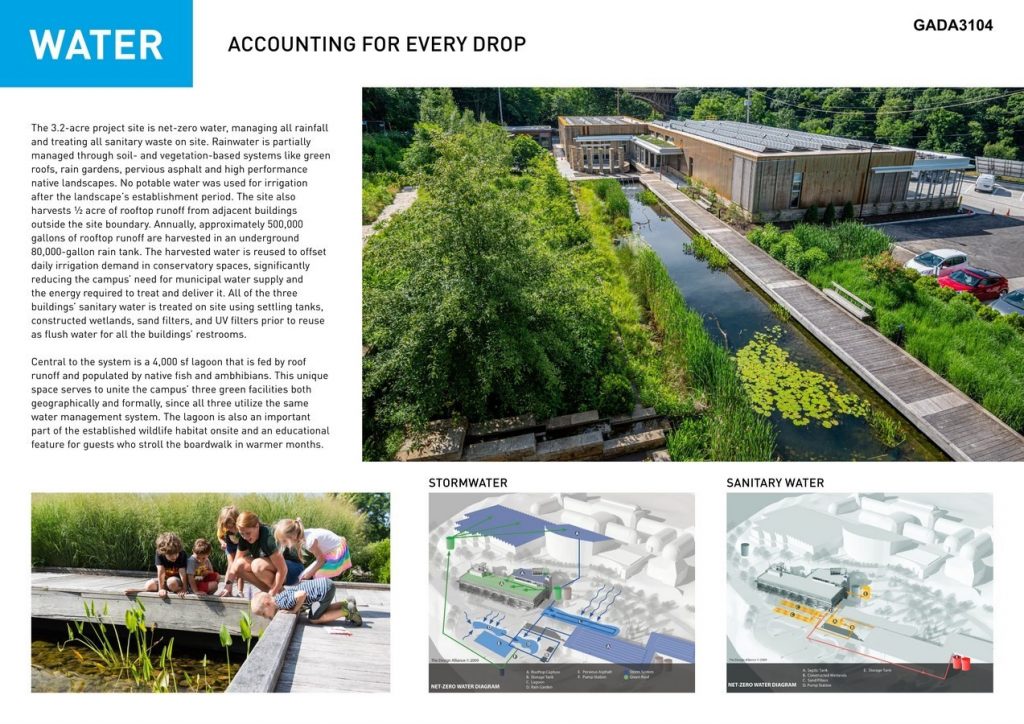 Climate change, degraded air quality and stormwater runoff are among the most significant environmental challenges worldwide. The built environment factors critically into each of these issues. There is a pronounced need for positive, lasting solutions as well as a desire for advocates and innovators to help revitalize our lives by intruding healthier, safer and more harmonious ways to interact with the natural world. With these three facilities, the owner seeks to address all these issues.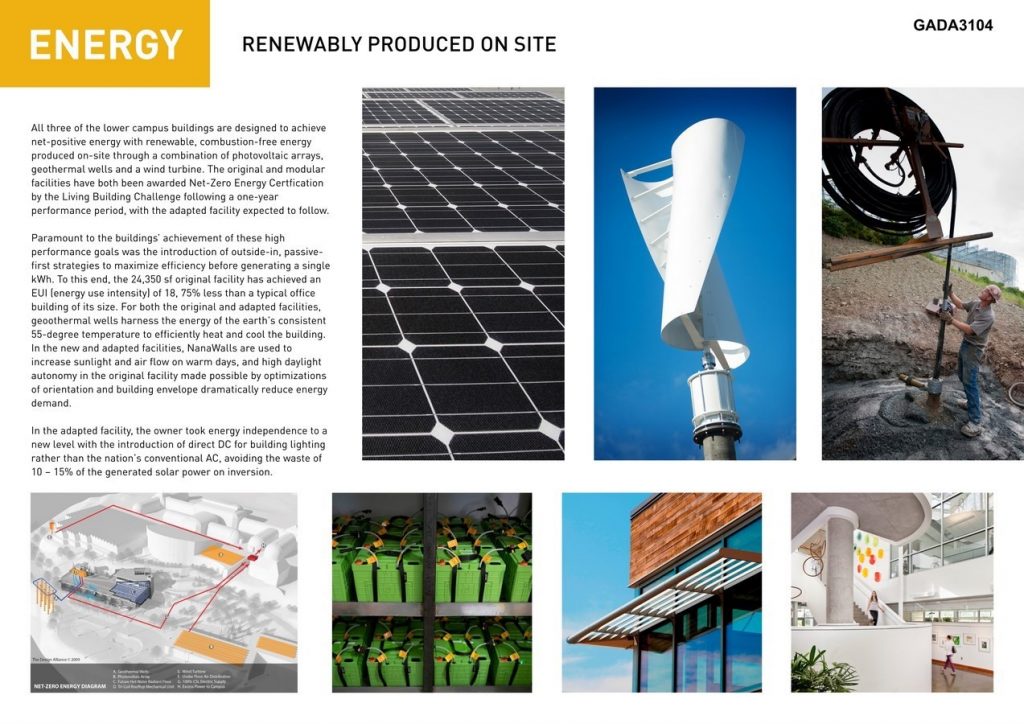 Designed to operate with elegant efficiency, the facilities feature a sweeping palette of technologies that work in tandem with passive strategies to blur the line between the natural and built environments. The sun, earth and wind are used to power, light, heat and cool the buildings. Plants clean wastewater for reuse. The capacity to store nearly 200,000 gallons of stormwater reduces impact on the municipal combined sewer system. Captured water irrigates the landscape and green roofs, both of which are comprised of native plants that provide habitat for wildlife, including pollinators such as birds and insects.
Once a paved-over public works yard, the site now consists of lush gardens, efficient and beautiful buildings, and a rain-fed lagoon with a thriving aquatic ecosystem.  It provides a healthy space for employees to work and for more than half a million annual guests to engage, learn and observe the beauty and benefits of the living harmony with the natural world.