Challenged by the Architecture at Zero competition to create a net zero energy student housing project on the San Francisco State university campus, Little embraced the specific microclimate of western San Francisco with the design of Fog Catcher, student housing that provides net-positive energy, does not need a mechanical system for the student housing and relies on passive strategies for heating and cooling.
Rethinking The Future Awards 2021
First Award | Institutional (Concept)
Project Name: Fog Catcher
Studio Name: Little Diversified Architectural Consulting, Inc.
Design Team:
Principal-in-Charge: Thomas Carlson-Reddig
Lead Designer: Tomas Eliaeson
Lead Mechanical Engineer: Margaret Antonik
Electrical Lead: Stephen Robey
Renewable Energy Engineering lead: Alex Lowrie
Project Coordinator/Designer: Gabrielle Steffel
Junior Designer: David Phan
Architects/Designers: Ashley Spinks, Adam Caruthers
Plumbing Engineer: Fred Josey
Area: 425,000 GSF
Year: 2016
Location: San Francisco, California, United States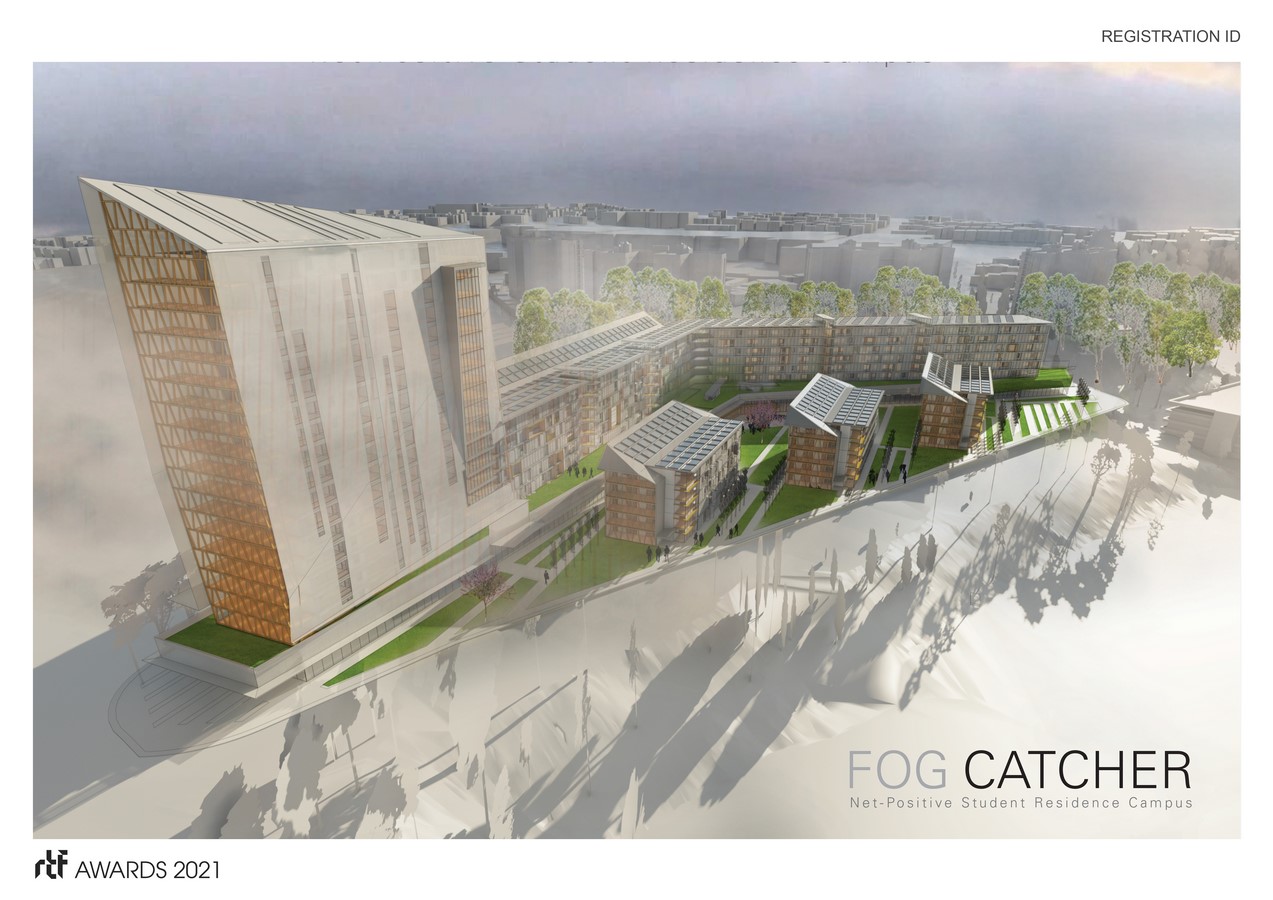 The design utilizes a tight and well-insulated building envelope and incorporates a "flipped" tiny living housing concept with smaller internal sleeping quarters, which supports student's demand for more privacy while providing general communal living spaces along the perimeter which meets desires for more daylight and overall wellness in a campus living experience.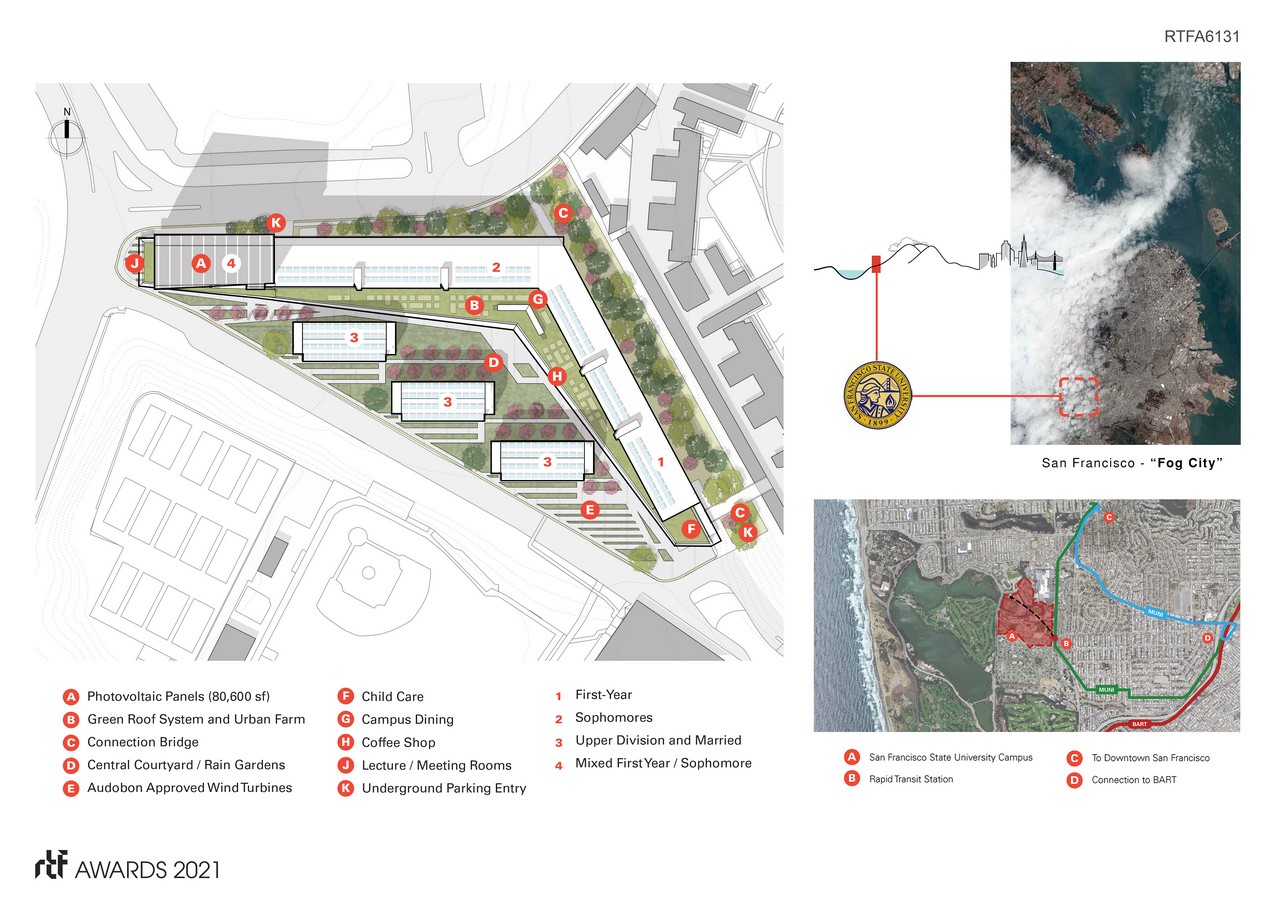 The building is enveloped in a "cloud-like" metallic shroud expressive of the natural breezes that enfold the student housing buildings like a perforated, filmy blanket. Addressing California's continued struggles with droughts, the design follows biomimicry. Similar to homeohydrous desert plants that collect dew, the design highlights a transparent mesh 'shroud' that collects fog condensation acting as a fog-catcher and gathering enough water from the ambient fog to provide sufficient water for each student annually, while providing customizable sun shading devices. The cloud-like fog catcher has operable shutters that can be opened or closed depending on the privacy desired or the controllability of sunlight and glare.
Behind the exterior shroud, LED lighting is incorporated into each building signifying the energy usage per building, and creating a dynamic, ever-changing expression while educating the community on the building's energy consumption. Power would be generated by PV's on the roof and wind turbines located in a series of wind parks, capitalizing on the natural breezes to generate energy.
Through the smart, tiny living concept and almost entirely passive strategies, this project requires only 65- 75% of typical square footage for comparable student housing and promises to be not just net-zero but actually Net-Positive by 18%. Daylight, natural ventilation and appropriate scale of living drove our design that accommodates 2,168 beds.
Little received top honors in this international competition with over 60 entries.