BLDWN's first flagship retail destination at Melrose Place, Los Angeles, is a homage to the classic American craftsmanship that is the brand's ethos.
Rethinking The Future Awards 2020
Third Award | Retail (Interior) (Built)
Project Name: BLDWN
Studio Name: Montalba Architects, Inc.
Design Team: Montalba Architects, Inc.
Area: 1,625 square feet
Year: 2019
Location: Los Angeles, CA USA
Builder: Royal West
Lighting Designer: Oculus Light Studio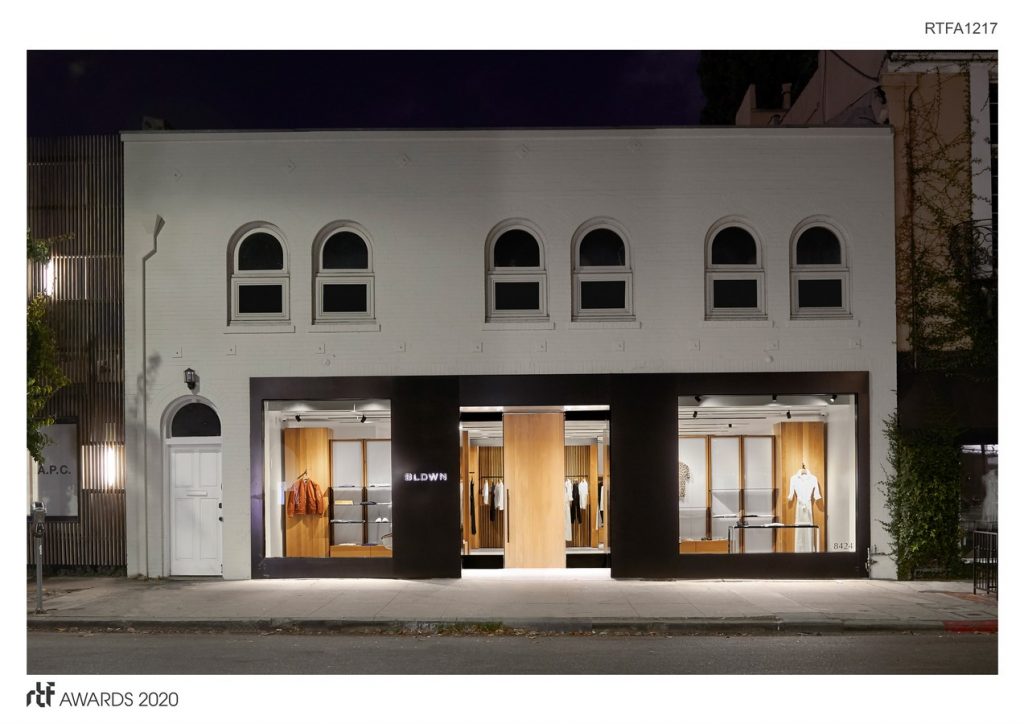 In collaboration with BLDWN's creative team, the project was crafted as a series of framed vignettes that seam together the BLDWN story; one of both lifestyle and the celebration of the American lineage.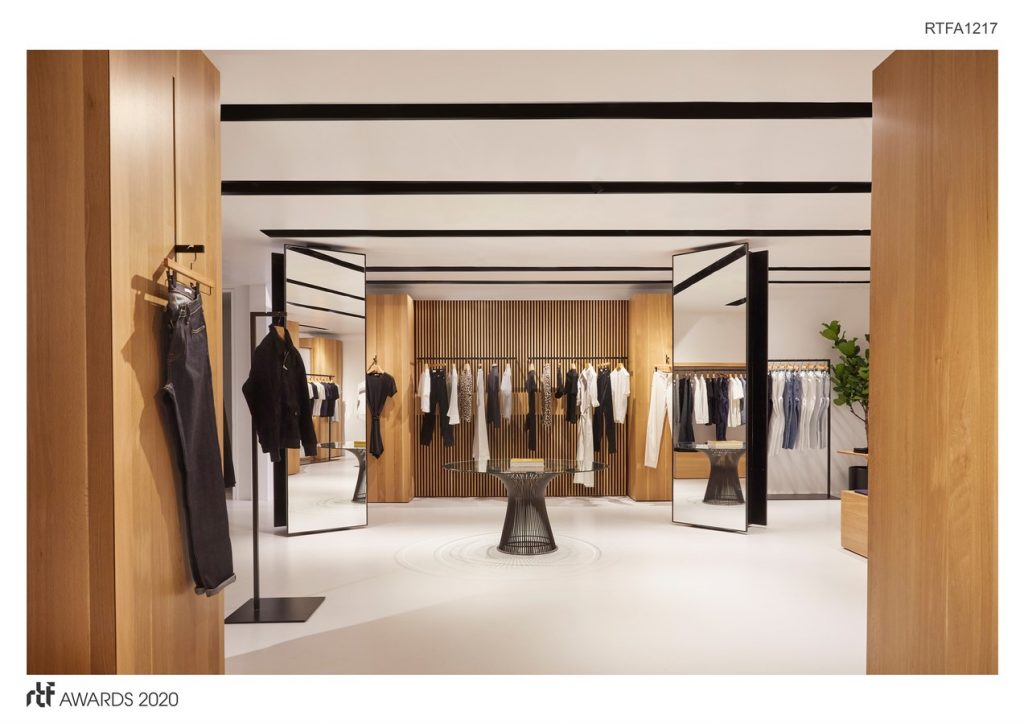 Seemingly floating custom millwork and metalwork volumes strategically define the space within the boutique, fusing the ethos into the construction of the space itself while also meeting practical needs for product display and storage.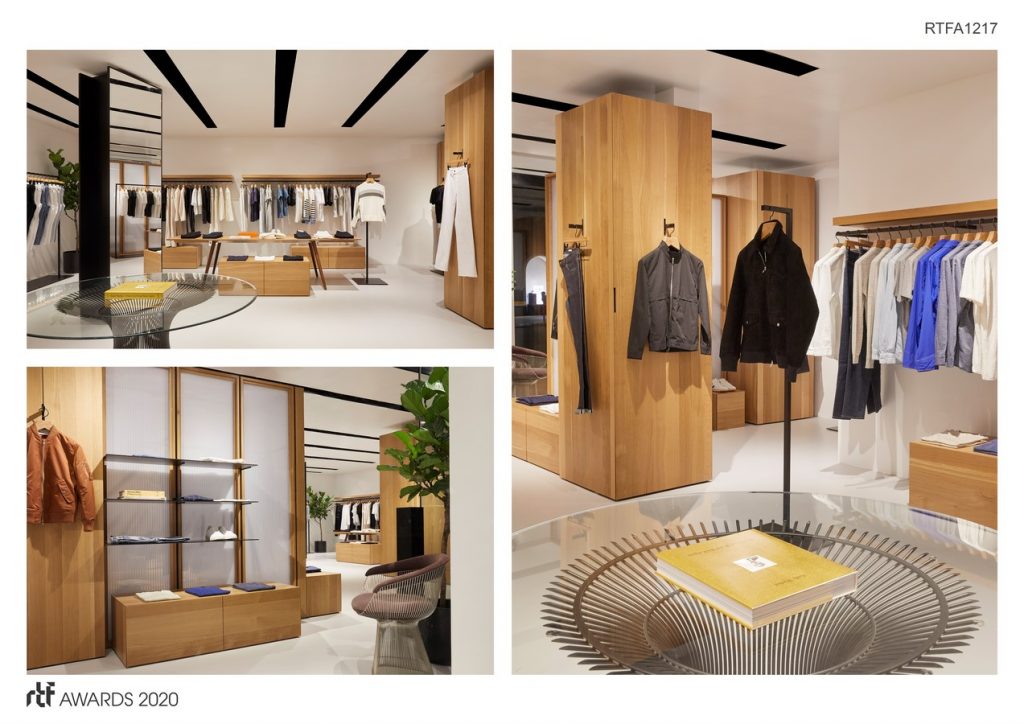 The material palette consists of solid white oak, black solid steel, and micro-ribbed glass, conveying a sense of transparency and texture. Custom oak millwork acts as a hand-finished backdrop to the clothing on display.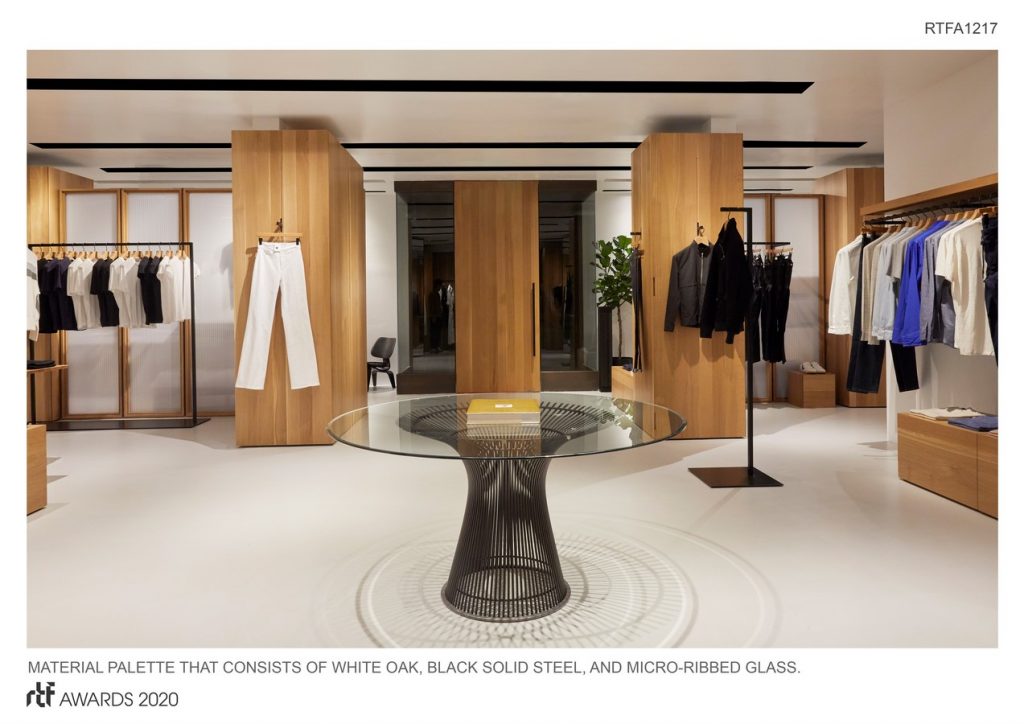 The ribbed glass screens create a sense of direction for foot traffic while also providing a layer of privacy for shoppers.  A central, oak louvered feature wall acts as a focal point in the light-filled main space.
ARCHITECTURE, CONSTRUCTION & DESIGN AWARDS 2020 IS HERE
Over more than half a decade Rethinking the Future has been a leading organization committed to providing an international platform to not only recognize and acknowledge design talents from all over the world but also to celebrate and share the knowledge that created through a plethora of awards, events and academic dialogues in the field of architecture and design.