This office is located in Kaohsiung, Taiwan. Like most Asian countries, employees tend to work long office hours and require a comfortable space from which to do so. The client told us that they wanted a drastic redesign of the second floor to improve the overall efficiency of the space. The challenge was that we were stuck within the limitations of the external structure. It lets in far too little natural light. It is necessary to rely on artificial light sources for space lighting.
Rethinking The Future Awards 2021
Second Award | Interior Workplace (Built)
Project Name: Anti Chamber
Studio Name: Chain10 Architecture & Interior Design Institute
Design Team: Keng-Fu Lo
Area: 1864 m2
Year:2020
Location: Kaohsiung City, Taiwan (R.O.C.)
Photography Credits: KyleYu Photo Studio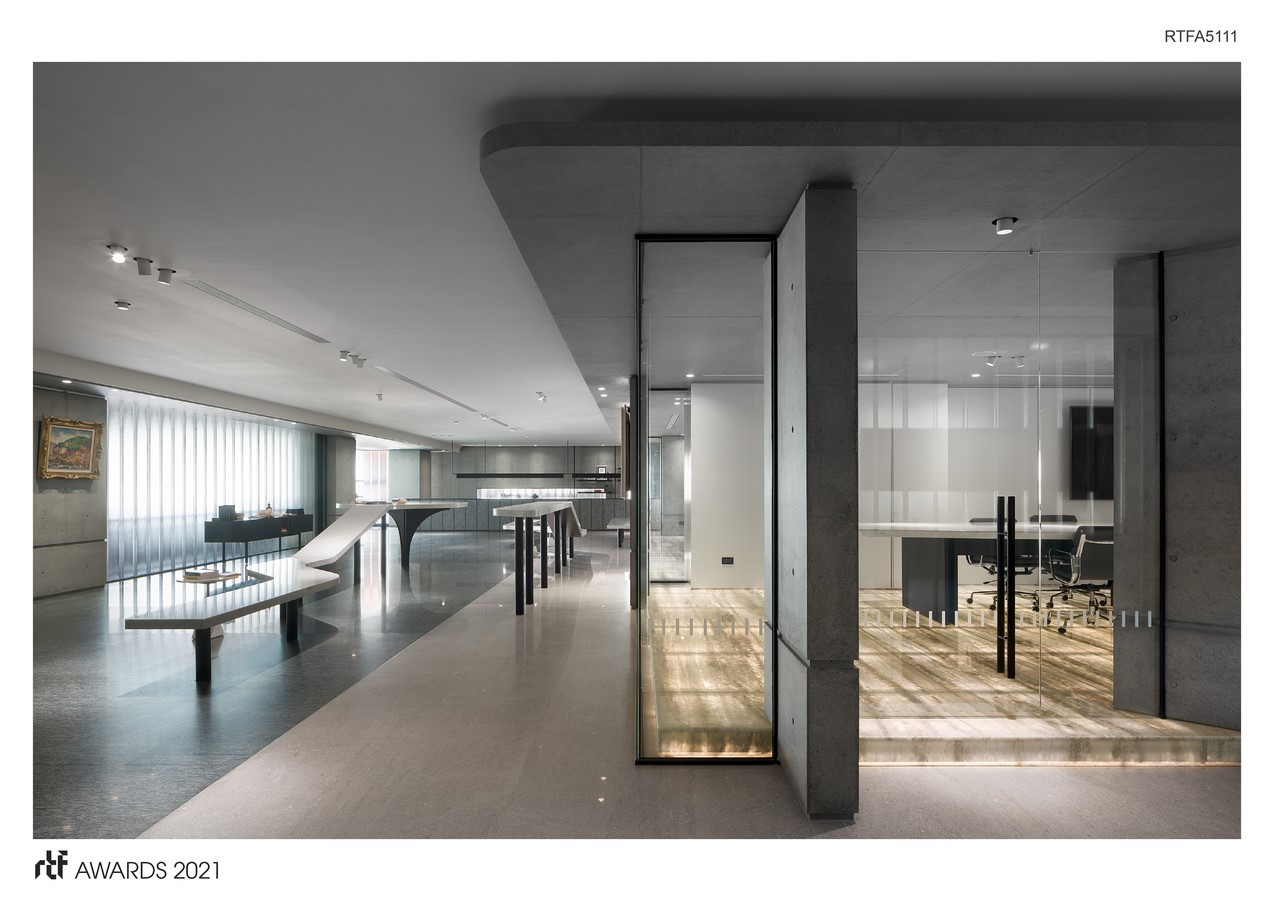 The new office space provides a social center with various meeting spaces and a lecture hall that supports simultaneous language translation. In addition, it integrates the office area of ​​the financial accounting department and the investment department to provide a more efficient service for the entire office. All of the work spaces were built around the conference rooms which meant there was no unnecessary traffic or additionally disturbances in any particular area. The glass compartments take into account the privacy of employees in the space. These spaces are accentuated by use of artificial light to provide vibrancy to the occupants.
The poor natural lighting was supplemented with plentiful artificial lighting to improve the energy of the spaces. The unique furniture was chosen to steer away from the typical image of an office and provide visual interest to the employees. The sound absorbing material on the ceiling absorbs as much of the excess noise as possible. The lack of windows in the building space, and the numerous internal cubicles, interfere with the flow of air and create humidity issues. This was solved by the careful selection of ceramic tiles to help alleviate humidity and noise. Looking closer at the lighting, they have a unique organic shape to blend in with the earthen colors of the office. The colors of the office prevent the diffusion of light so there is no visual disturbance.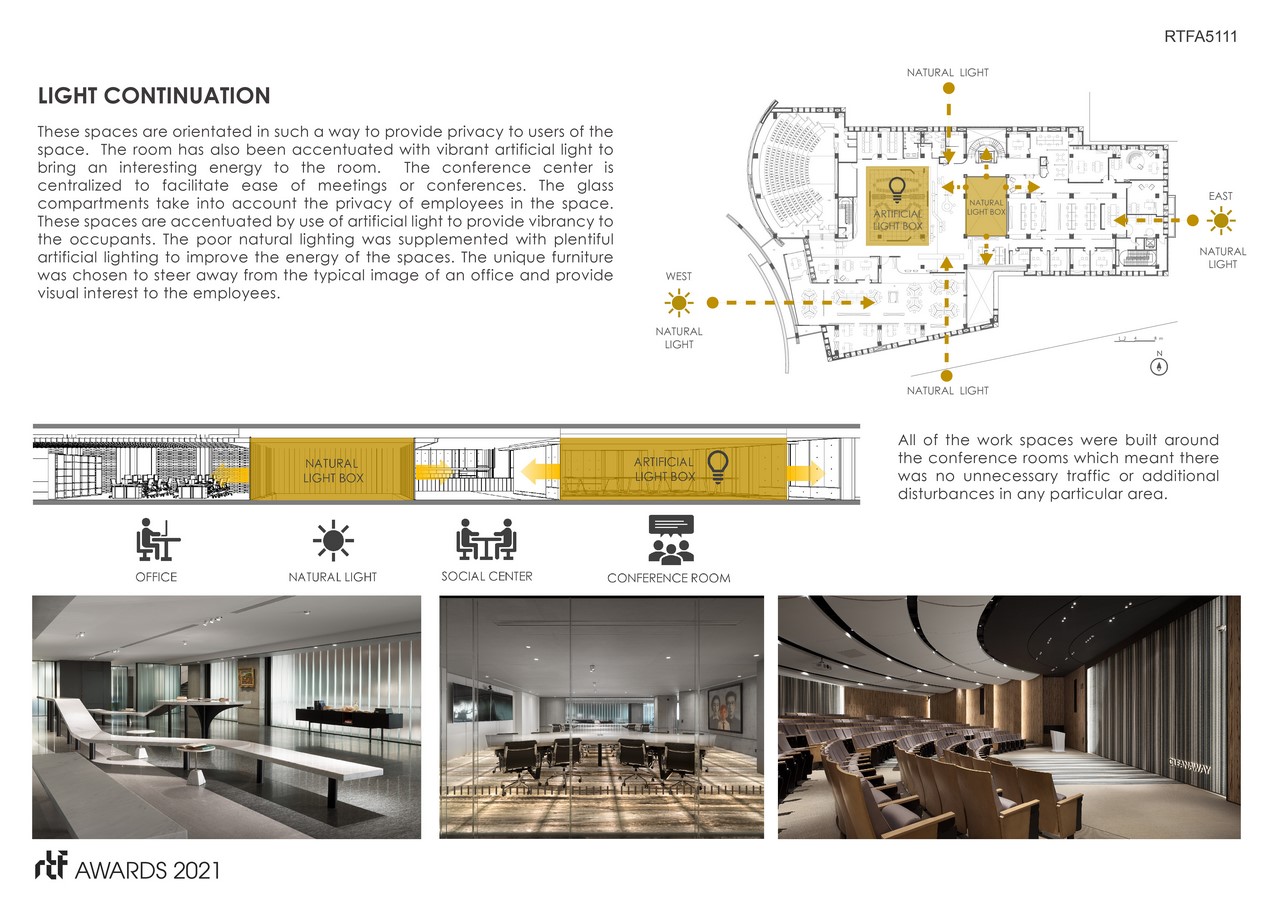 The space is comprised of bare brick walls, a rough-polished metal ceiling, clear glass cubicles and a translucent U-shaped glass. The materials chosen for the office space are the best choice for privacy and interoperability of the fluid space, presenting a minimalist and elegant new living space.