The project is a shared space for the residents of the Tainan community. It provides spaces for dining, reading, exercising, learning, sharing and communication. The floors are stacked vertically as a series of free curves.
Rethinking The Future Awards 2022
First Award | Public Building (Built)
Project Name: Green Places Community Clubhouse
Studio Name: Chain10 Architecture & Interior Design Institute
Design Team: Keng-Fu Lo
Area: 1998.33 m2
Year:2019
Location: Tainan City, Taiwan (R.O.C.)
Photography Credits: Kuo-Min Lee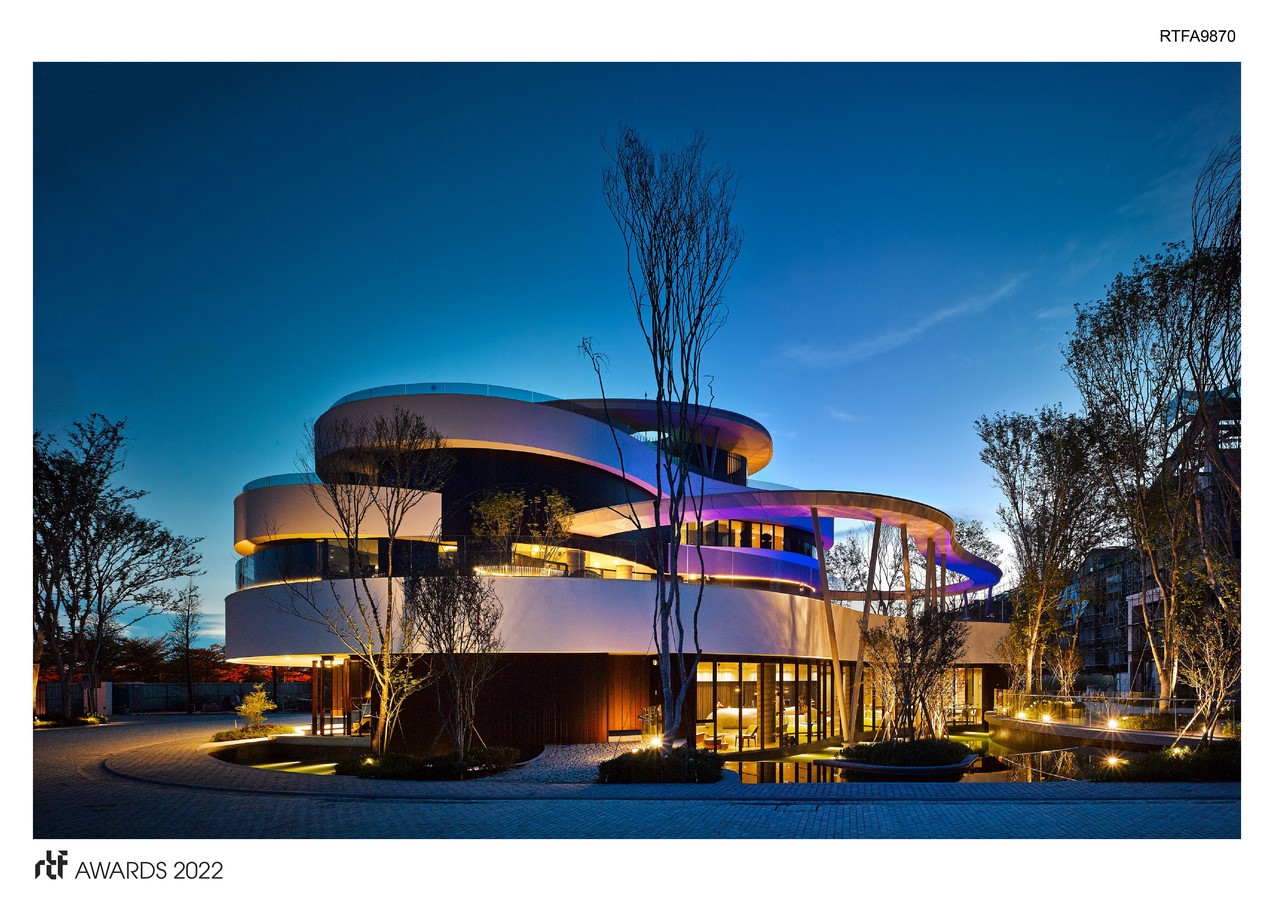 The design is based on natural patterns and includes a reflecting pond, outdoor plaza and unobstructed views of the nearby hills. Varied surfaces with differing heights to provide more interaction and fun between people. Natural elements are brought into the building not only through its décor, but with a wall formed of tall trees. The result is a harmonious environment where human life maintains contact with nature.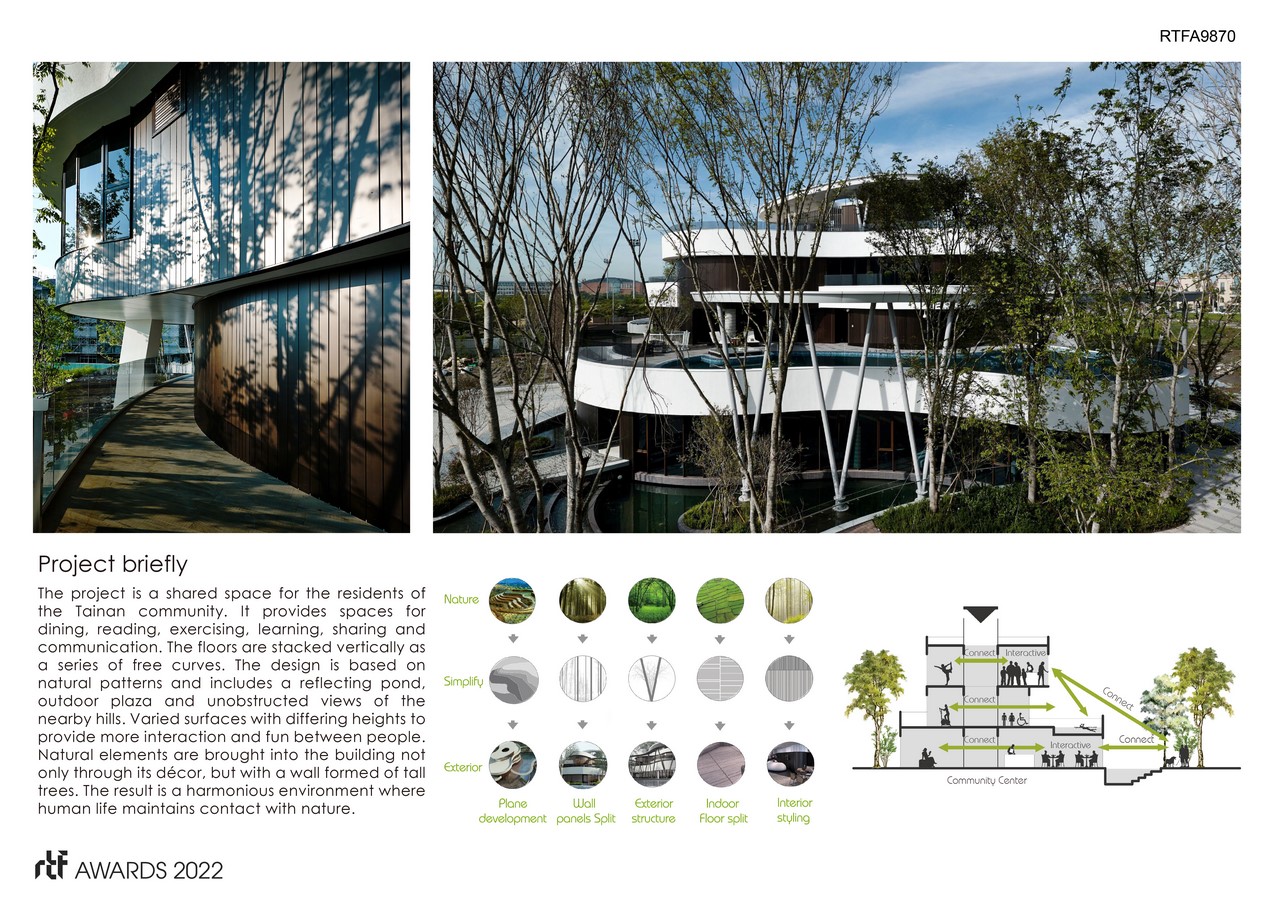 The use of continuous glass windows breaks spatial barriers, inviting nature indoors and creating links between inside and outside. Tainan due to its location, is an intensely hot city. To solve the western-sun-exposure problem common in Taiwan, a solid wall is positioned on the west of the building, reducing the impact of intense sunlight on the interior temperature. Additionally, the second floor swimming pool faces a blockade of trees on the east side, moderating the temperature on cold winter mornings. The sun brings warmth during the rare cold days and the building's design provides shelter for the pool.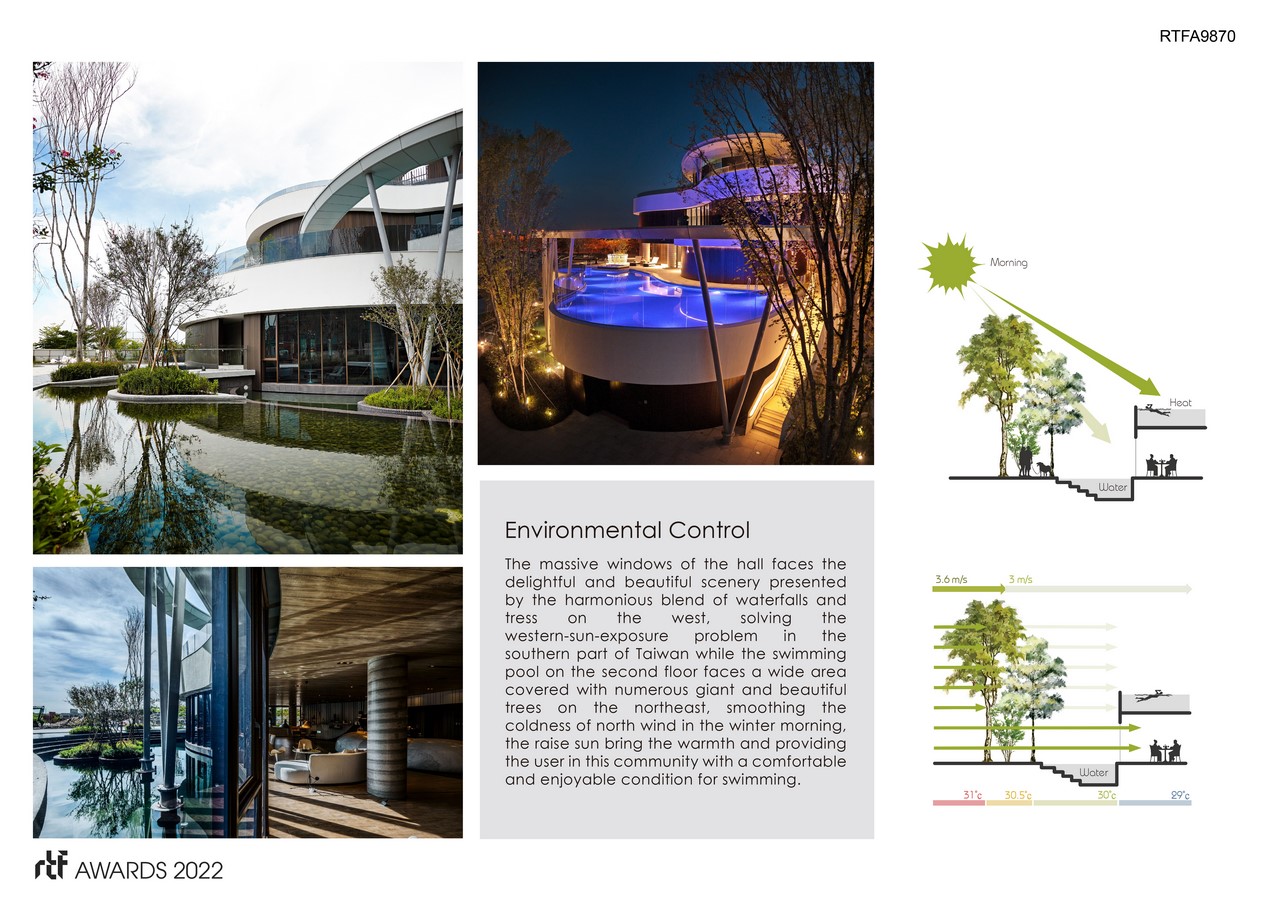 The structure of the walls contain an anodized aluminum RC layer. When the cold air enters the gap between layers it helps drive out the hot air caused by the intense sunshine. The size of the spiraling stairwell and the air introduced from the outside utilize the hot buoyancy principle effectively dissipating hot air. In winter, the design, large trees, double wall and other functions effectively block contact with the cold air. It keeps the villa warm in winter and cool in summer. Another essential structural element to the design is the tower ventilation. Initially the trees and pools help lower the temperature of the air but the ventilation tower does the real work. It helps promote indoor air flow after absorbing the heat generated by the iron roof. Thermal buoyancy helps to promote the indoor air convection rate and manages to achieve adequate ventilation.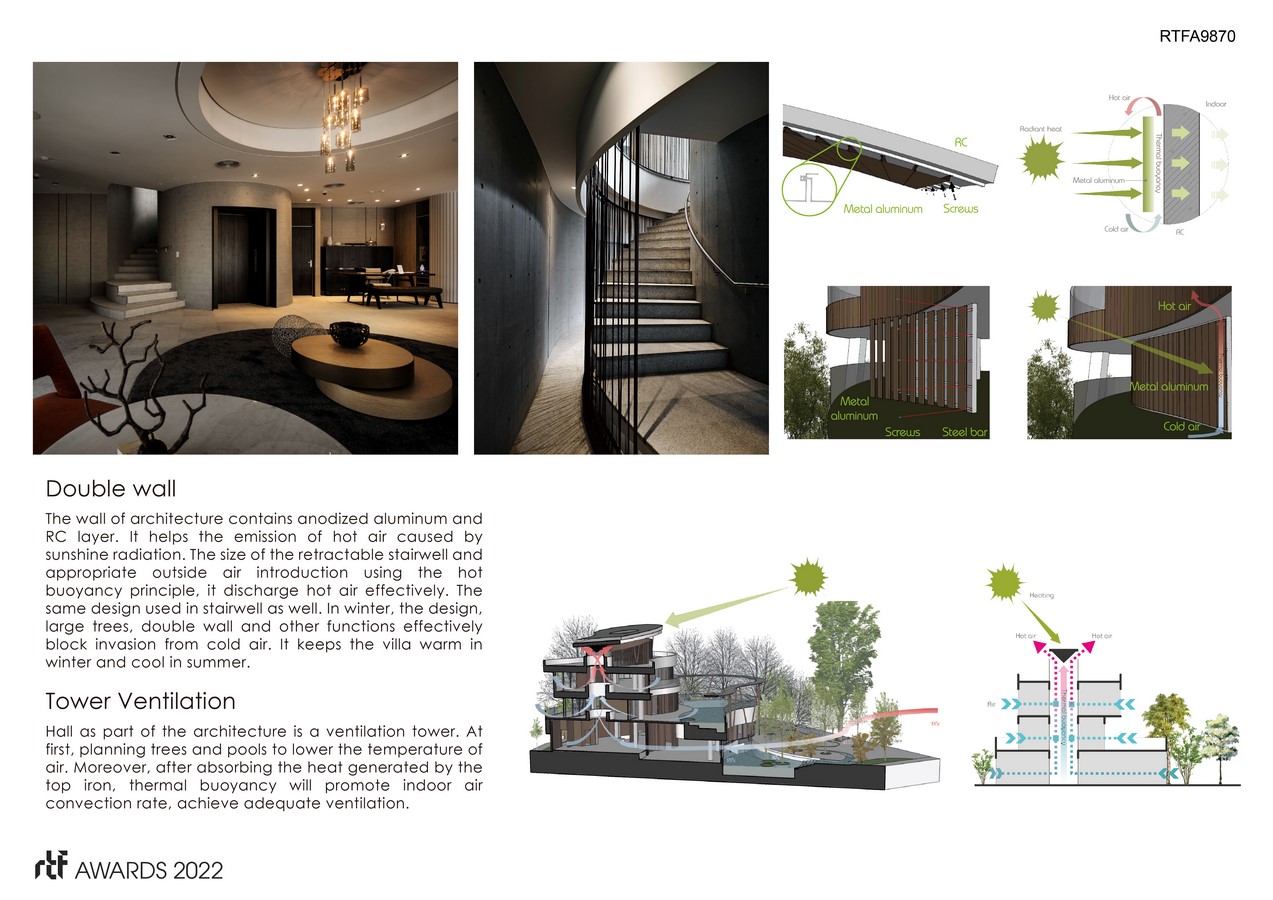 Eco-friendly and recyclable building material was used to reduce replacement rate and decrease the impact to the environment. It is really important to use recyclable materials, aluminum, metal and glass with good resistance to time and weather as this decreases the maintenance cost of the building. The net result is a human space with ample natural sun, air and water.